Picturesque picnic spots in Mallorca
The best places for picnics on the island
Thanks to around 300 days of sunshine per year and an array of enchanting scenery, from rugged mountain backdrops to idyllic paradise beaches, Mallorca has all the ingredients to create the perfect picnic.
Year round, you will find both locals and tourists gathering for big picnics with families and friends on the island's beaches, mountains and natural parks. Although you can bring a picnic blanket and plonk it down wherever you like, the island hosts some designated picnic areas too. For the ultimate picnic experience, here are some handpicked locations providing top-notch picnic and BBQ facilities.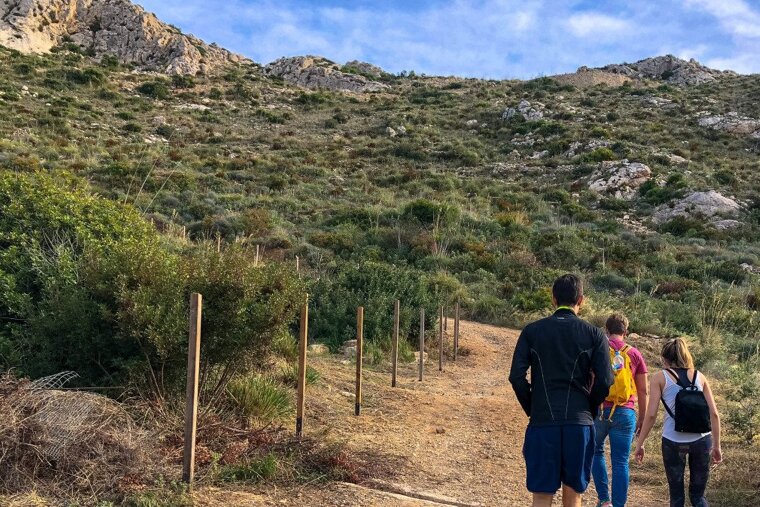 Picnics in the mountains
The majestic Serra de Tramuntana Mountain range in the north west of Mallorca has been named by UNESCO a world heritage site. It hosts an array of hiking and cycling routes attracting those who love the great outdoors. This means recreational areas are in abundance and they accommodate your every need for a picnic or a longer stay if your heart desires. Expect picnic tables, BBQs, camping areas, toilets and even showers. All you need to remember to bring is food, drink and, in the cooler months, some warm attire (as it can get a little chilly up in the mountains).
Sa Bassa is a recreational area just off the mountain road that links Sóller to Lluc. It has stunning natural surroundings with rocks, boulders and pine trees skirting the area. It's a popular spot for camping, so picnics are more than comfortable here. Bring some meat, fish or veg to cook on one of the many BBQs and you will be able to prepare a feast. There's even a little playground and sandpit for the children to enjoy, so it's great for a family day out.
The commune of Bunyola boasts one of the biggest and more beautiful forests on the island. Within it, there are hiking trails which offer breathtaking views over Palma and panoramic views of the mountains and valleys in the area. There's a well-equipped picnic area with BBQs on the descent from the summit Penyal d'Honor. Just be aware that, on weekends, it is also a place where the local inhabitants of Bunyola get together, so you might have to share the space with others.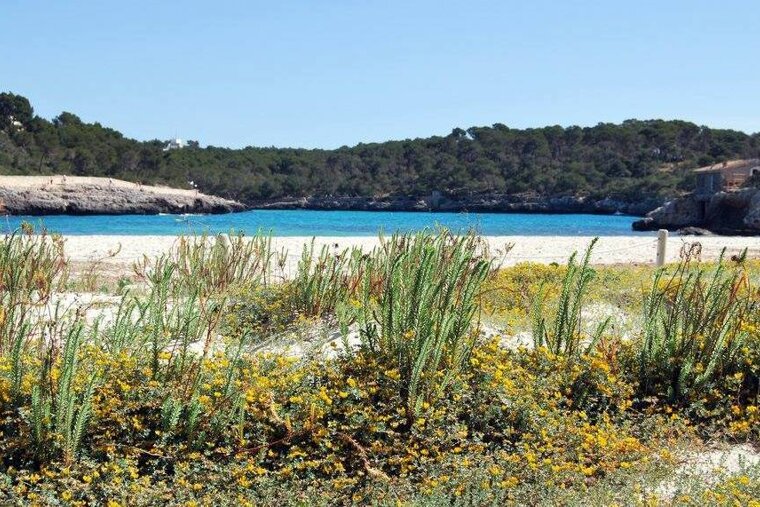 Picnics with sea views
If a post-picnic swim is your kind of thing or you are just fond of a sea view, then there are a few picnic areas catering for that waterside dining experience. You can even book a watersport experience to build up your appetite.
S'Illot Beach, located close to Alcúdia, offers a splendid natural setting with epic sea views over the bay of Pollença and Formentor. There's a delightful little picnic area by the pebbled beach, which has an adequate amount of picnic tables, chairs and a couple of grills. Snorkelling is big here thanks to the interesting seabed and turquoise waters, so be sure to bring your snorkelling mask.
Mondragó Natural Park is located in the east of Mallorca and is made up of open gorges, streams, beaches and small dune systems. Its serene beaches appeal to the masses but, for nature lovers, the vegetation is the main draw here. Keen birdwatchers will be pleased to know the area hosts an array of different bird species including falcons, fisherman eagles, common partridges, turtledoves and cuckoos. Wild olive trees, Mediterranean pines, rockroses and orchids all reside here too. Just behind the beach Sa Font de n'Alís, you will spot a dedicated picnic area with tables and benches next to a children's play area. So you can retreat from the turmoil of dining on the sand to a more comfortable setting if you so wish.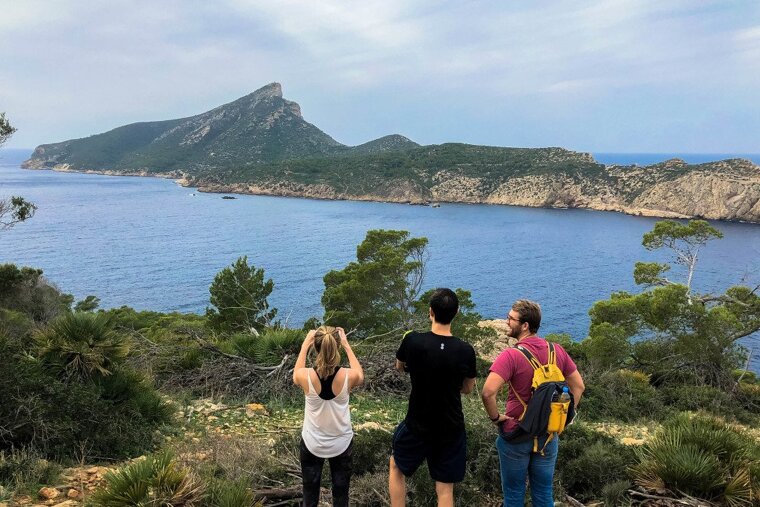 Picnics on a small island
Escape to your very own dragon shaped island for a picnic lunch. Although it sounds like it's set in the fictional world of 'Games of Thrones', Sa Dragonera is most definitely real but you have to catch a boat from Sant Elm to get to the small island and natural park. It is home to 361 different plant species but one of its most interesting residents is the wall lizard, an endemic subspecies that cannot be found anywhere else in the world. Birdwatchers are also in for a treat here as there's an extensive list of seafaring birds dominating the area including Audouin's gull, the Balearic shearwater and Eleonora's falcon. The most popular picnic area is by the pier at the beginning of hike 1 where there are tables and benches but make sure you bring supplies as you won't be able to buy food once you reach the island.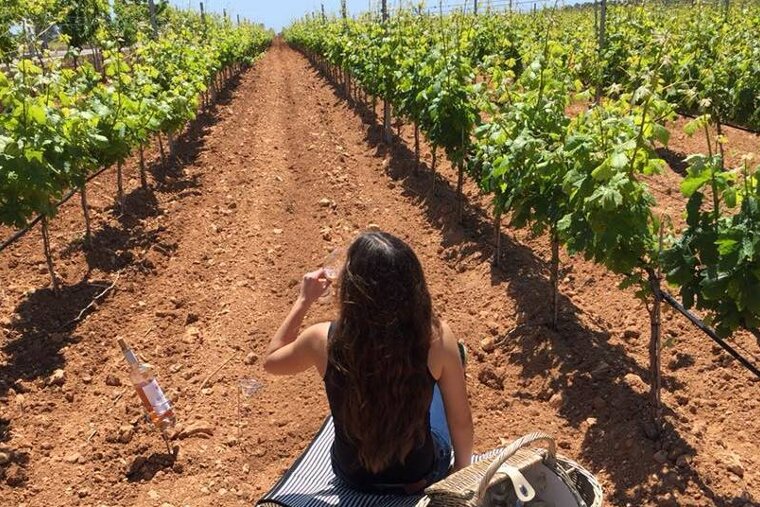 Picnics among the vines
At Bodegas Vi Rei near Llucmajor, it's possible to sip on wine produced by the vines growing around you whilst picnicking in their vineyard. The bodega famously prepares picnic baskets filled with Spanish specialities and their wines, thus providing a romantic experience with minimum hassle to treat your nearest and dearest to a romantic picnic in a vineyard.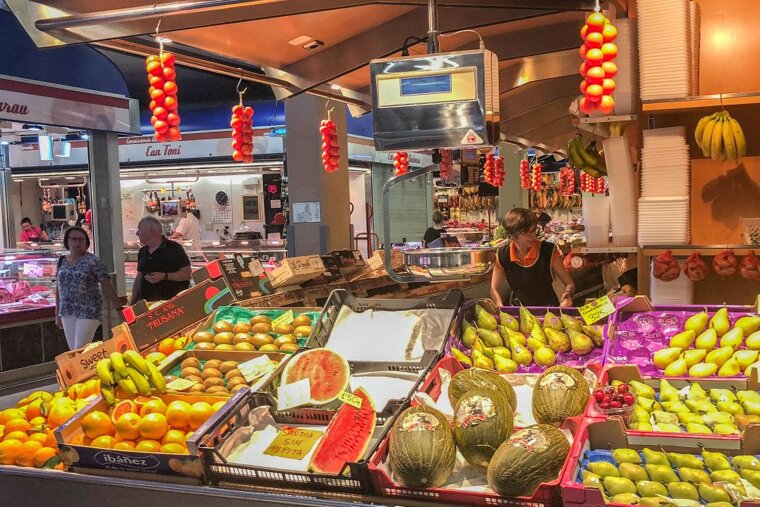 Shopping for your picnic
The Spanish love a picnic, so you will find there is plenty of picnic-friendly produce found in supermarkets and markets on the island. Supermarkets are the obvious choice as they are the easiest option for many. Carrefour, Mercadona, Eroski, Lidl and Aldi are a few renowned names on the island and will have everything you might require for a picnic including fresh baguettes, juicy tomatoes, Manchego cheese. Spanish ham, chorizo, sobrassada and fresh fruit, all of which are compulsory for any picnic in Mallorca.
For those who are keen to shop for the finest ingredients for their trip, then we would highly recommend a trip to one of Mallorca's many weekly markets. Alternatively, Palma's Olivar fresh food market is open Monday to Saturday from 07:00 until 14:00. Remember a cool box is an absolute must to keep your cervezas and wine chilled on a hot summers day. If you don't own one already, then most supermarkets sell these and/or chill bags.
More inspiration...
Palma also has some great spots to enjoy an urban picnic. For a special occasion, why not get in touch with one of the many catering companies operating on the island? They will be happy to prepare picnic hampers full of delicacies.