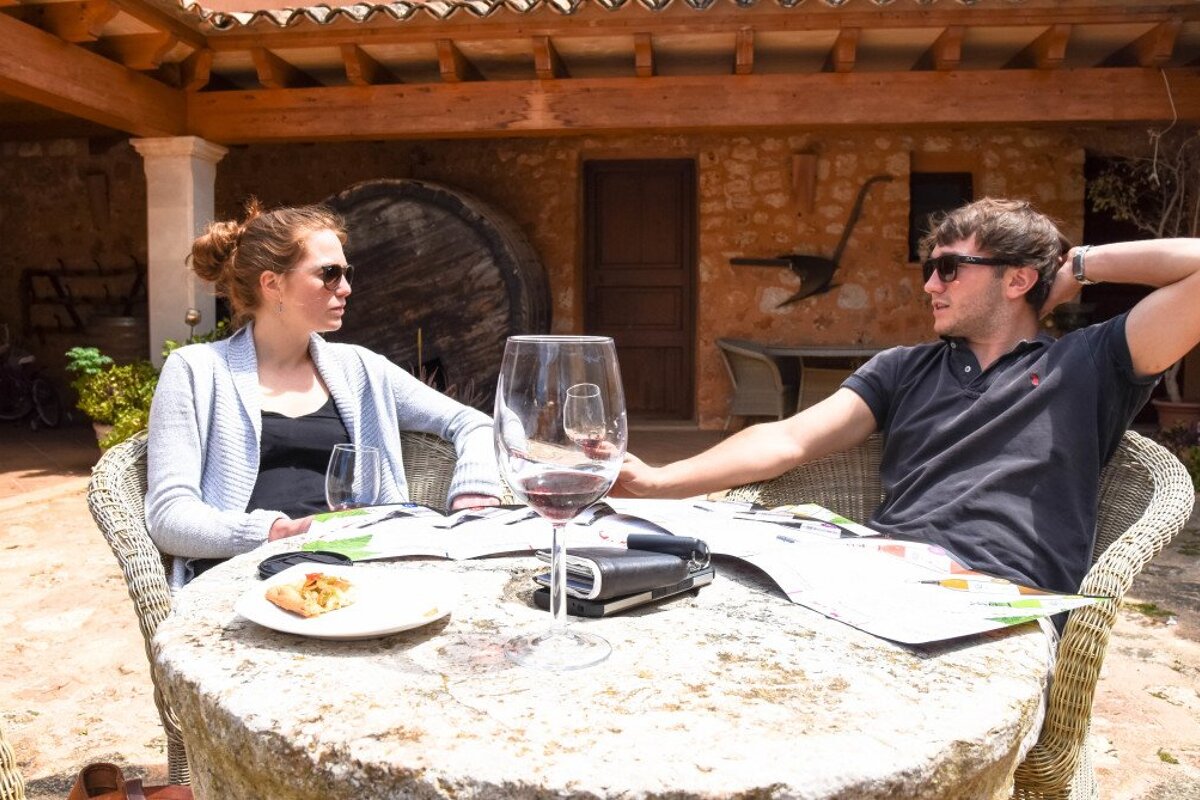 Top vineyards to visit in Mallorca
Discover the island's wonderful wineries this summer
With some of the most famous 'Old Wine' regions in the world as their neighbours, Mallorcan wine has a lot to live up to. It has actually been one of the island's best-kept secrets... until now!
Between the 14th and 19th centuries, Mallorca was renowned for its good quality wine. But this golden age came to an end when the vines were attacked by a plague of Phylloxera in the 19th century. Luckily the story doesn't end there. The 20th century saw a steady improvement of wine production but more recent investments in modern winemaking equipment have really transformed their offering. Mallorcan wines' unique characteristics are now celebrated and some have even won prestigious awards in recent years.
Whilst the 21st century has seen the island's wine industry flourish, you won't see it in your local supermarket or restaurant anytime soon because those naughty Mallorcans are keeping it all for themselves! With very few bottles exported, you will have to make a trip to Mallorca to come and see what all the fuss is about. So here are some of our top picks of vineyards to visit on the island this summer. Most of these are appointment only, so book in advance to avoid disappointment.