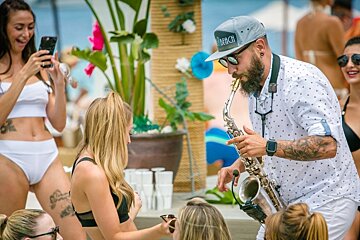 Hottest spots to be seen in Mallorca
Where to see and be seen on the island this summer
Mallorca's restaurants are rivalling Barcelona and Madrid, the beach clubs resembling those in Marbella and Ibiza and the nightlife scene getting more and more stylish. This means the island is attracting a whole host of jet-setters, fashionistas, the rich and, of course, the famous.
We thought we would share the coolest places to be seen this summer with you.
Prestigious ports
Grab a glimpse of the high life in one of the many glamorous ports around the island where you will find yacht owners taking some time out away from their yachts in the many waterfront restaurants and bars.
Puerto Portals
Puerto Portals is bursting with glitz and glamour. This is where you should come to rub shoulders with the dazzlingly rich and famous... it's well worth visiting the port just for an evening of people watching. Ritzi, Lucy Wang, Baiben and Flanigan are some of the top restaurants for waterside dining but be prepared to leave with a lighter purse. For just a sneak peek without breaking the bank, Cappucino Grand Café is a fab place to soak up the atmosphere with a coffee or a cocktail. You will notice some impressive cars driving past including Lamborghinis, Mercedes-Benz G-Class and Ferraris. But cars aren't the only big names likely to pass through the port, Paris Hilton, Jamie and Louise Redknapp, Jenson Button and Rod Stewart have all spent time here.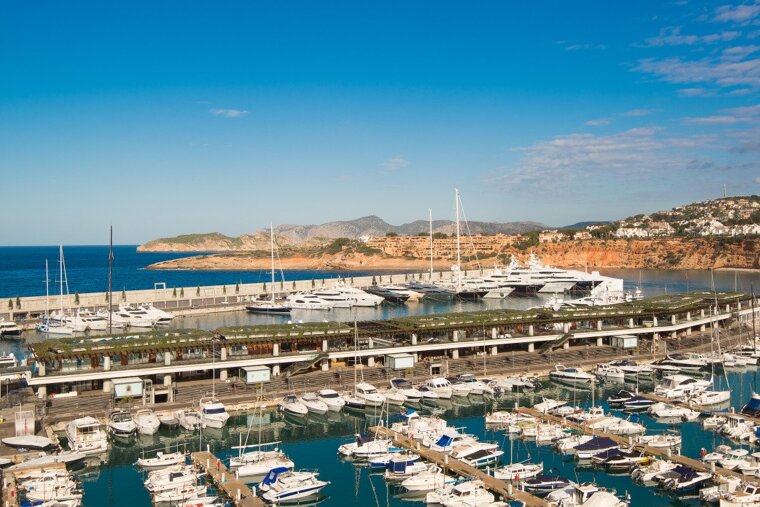 Port Adriano
Port Adriano is a state-of-the-art, 21-t century marina famously designed by Philip Starck. It features first-class restaurants serving the latest food in fashion and some swanky bars to enjoy a glass of fizz or your favourite cocktail. Coast by East, Bruno and Harbour Grill are just a few to name. Over the summer months, the evening entertainment makes this port well worth a visit. From live circus shows through to pop concerts, there is something for the whole family to enjoy.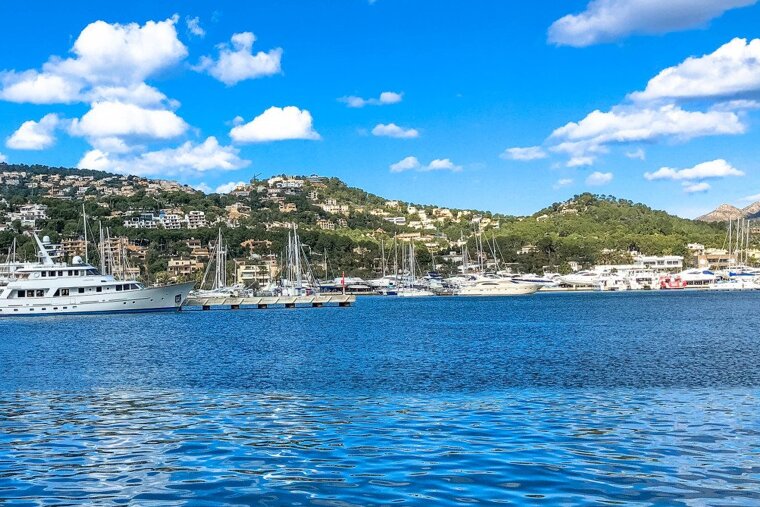 Port d'Andratx
The quieter but no less impressive Port d'Andratx is overflowing with charm thanks to its roots remaining firmly intact. Being a working fishing port means the town is laced with some of the finest seafood restaurants on the island. The harbour is one side of the bay, whilst a long stretch of waterside restaurants occupies the other side along with some wonderful boutique shops. The clientele is evidently affluent from the number of yacht owners making Port d'Andratx their base. Rocamar and Trespais are unparalleled restaurants here and Tim's Bar is a firm favourite for drinks. The discreet nature of this port attracts the likes of Brad Pitt, Claudia Schiffer and Prince Harry who like to holiday with a little more privacy.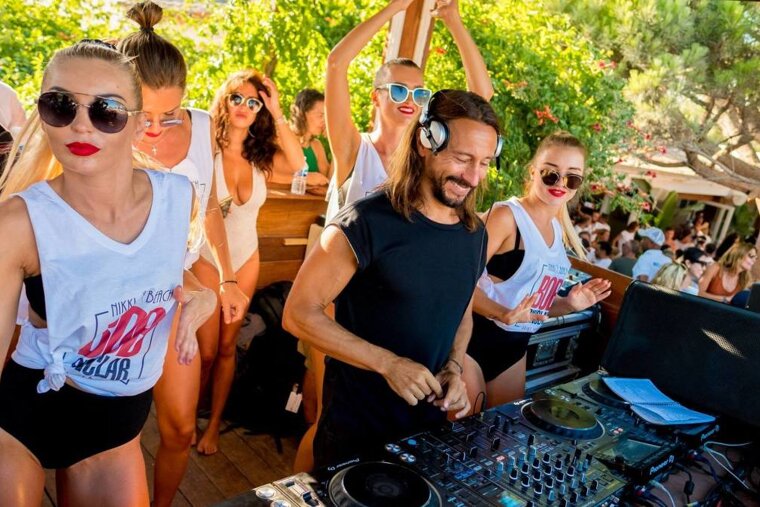 Hot beach clubs
Beach clubs are the types of places you will see friends checking-in on Instagram or Facebook and posting photos of themselves sipping on their favourite cocktails. Being an increasingly popular concept, more and more of them seem to be popping up all around the island but there are two names you will keep hearing in Mallorca.
Nikki Beach
Nikki Beach, in Magaluf, boasts a jam-packed events calendar and takes the throne for daytime partying. Make sure you arrive donning your best beach attire and prepare to kick back and relax whilst enjoying an exciting display of entertainment in the form of theatrical acts, dancers, bottle shows and so much more. Whether you are visiting Nikki Beach for lunch, dinner, Sunday brunch, or just an afternoon lazing around on their iconic sun loungers, we guarantee you will come away impressed. Michael Jordan and several reality TV stars have been spotted partying here.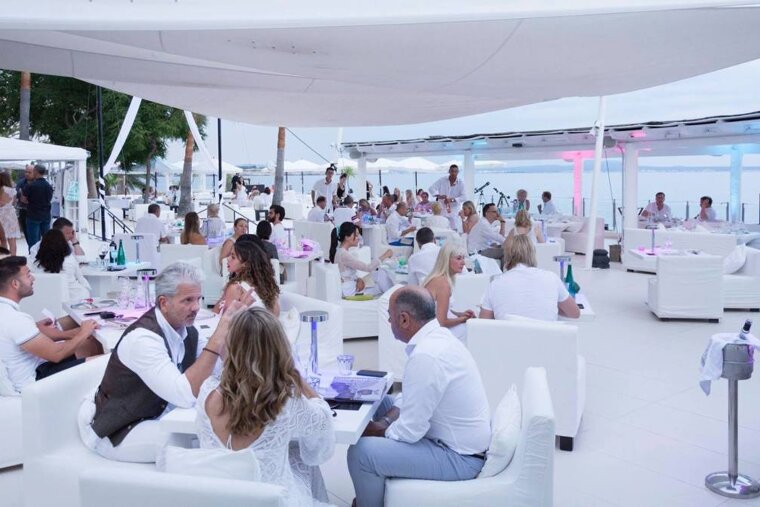 Purobeach Illetas
At the other end of the spectrum, Purobeach Illetas oozes tranquillity and relaxation with a cool yet sophisticated ambience thanks to its famous white décor and DJ playing chill-out beats in the sunshine. Here is the place to lounge on comfortable sun loungers by the sea in style as the staff spoilt you with fresh fruit platters, delicious food and thirst-quenching cocktails.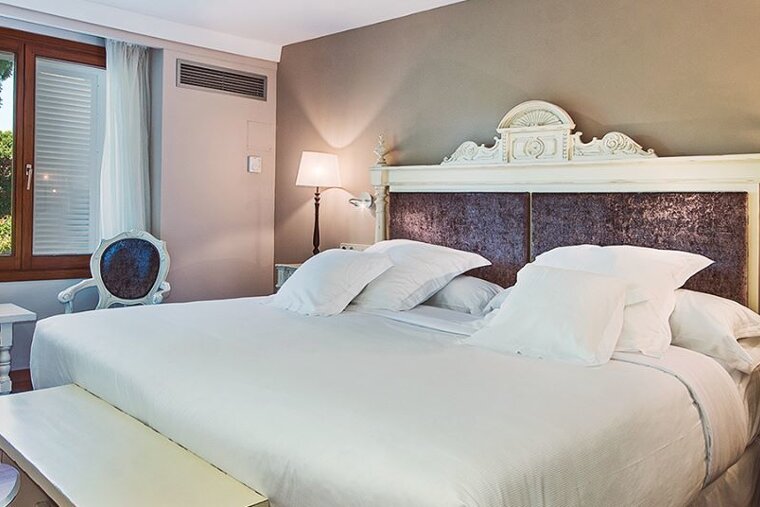 Luxury hotels
Mallorca plays host to a wide range of hotels, some of which have received some high profile guests in the past.
Formentor Luxury Hotel
Formentor Luxury Hotel is probably Mallorca's most emblematic hotel thanks to the many legendary guests who have frequented it, including Audrey Hepburn, Charlie Chaplin, Grace Kelly and Winston Churchill. Its secluded location in the bay of Formentor has made it a popular choice for celebs for almost 100 years with many coming back for more. It's a traditional hotel which mixes old-fashioned style with some of the latest classy furnishings to create a first-rate experience.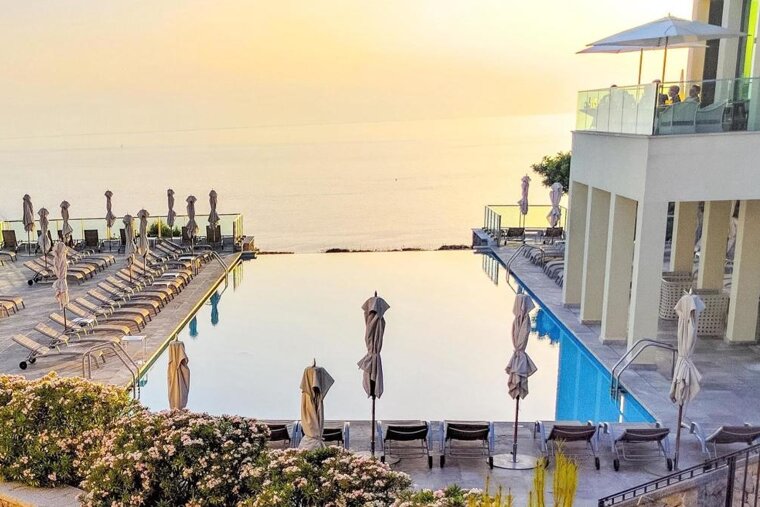 Jumeirah Port de Soller Hotel & Spa
A 21st-century hotel on a cliff edge overlooking the treasured Port de Sóller, Jumeirah Port Soller Hotel & Spa remains true to its brand. As you would expect, each and every aspect of the hotel receives the highest level of attention to detail. From its wide range of facilities through to its discreetly attentive staff, there is little you can fault here. Patrons are the understated kind who like to relax and unwind in a premium setting.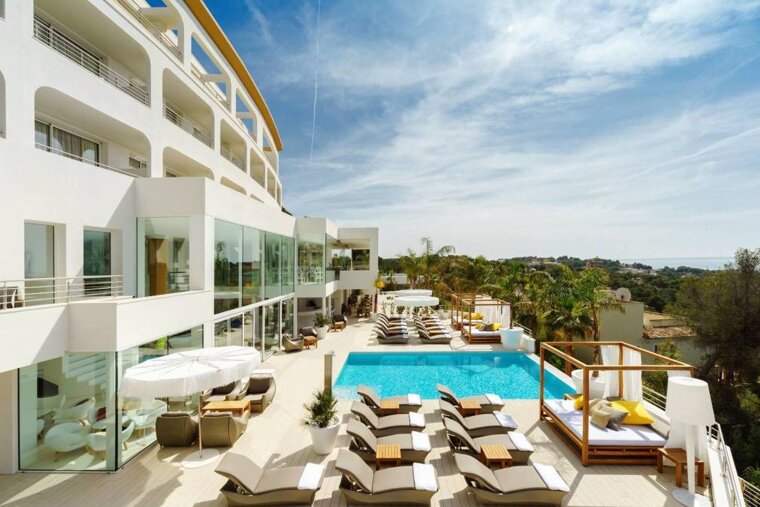 Portals Hills Boutique Hotel
The seriously stylish Portals Hills Boutique Hotel is based on an ultra-modern concept: Miami meets Mallorca. Expect up-to-date designer furnishings, a lively poolside bar and high-class events tailored towards Mallorca's elite. It's the most glamorous hotel on the island and, being within close proximity to Puerto Portals means it's highly likely you will spot some well-known faces on your stay here,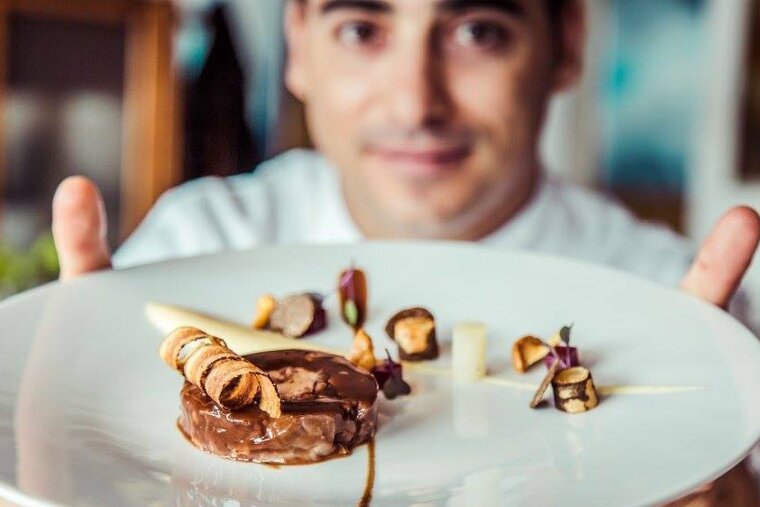 Michelin-starred restaurants
The island has become a real foodie destination, so much so that award-winning local and international chefs are opening up Michelin-starred restaurants all over the place.
Es Fum Restaurant
Residing in the St Regis Mardavall Resort means easy access for the 5-star hotel's guests, but visitors will travel from far and wide to sample Michelin-starred Es Fum restaurant's impeccable food. The dishes change according to the season but we promise the 'Tasting Menu' at €160 per person is worth every single penny.
Zaranda Restaurant
Zaranda Restaurant takes pole position for gastronomic experiences on the island as it's the only restaurant to have 2 Michelin stars in Mallorca. Located within the 5-star hotel Castell Son Claret, it's headed up by food guru Fernando P. Arellano who uses the best local produce and flavours to create his own innovative creations. Expect to find the crème de la crème of foodies on the island dining here.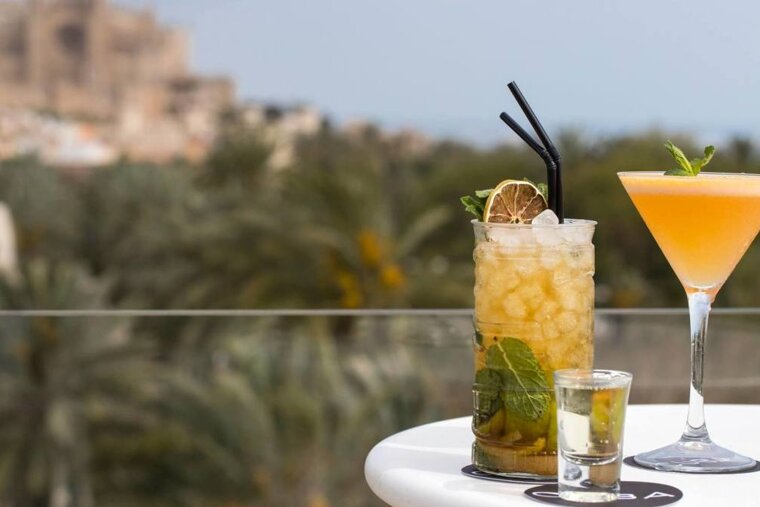 Busy bars & clubs
Nightlife in Mallorca has received a well-earned revamp in recent years, which means there are more than enough trendy bars and clubs to keep the night owls happy.
Hostal Cuba Sky Bar
With an elegant setting on top of Hotel Hostal Cuba, Sky Bar offers up some of the best views over Palma's cathedral and harbour. It's no surprise that the elite of Palma like to spend time here sipping on lavish cocktails and champagne. This is the perfect place to stop by and watch the sun go down with a drink before dinner on a warm summers evening.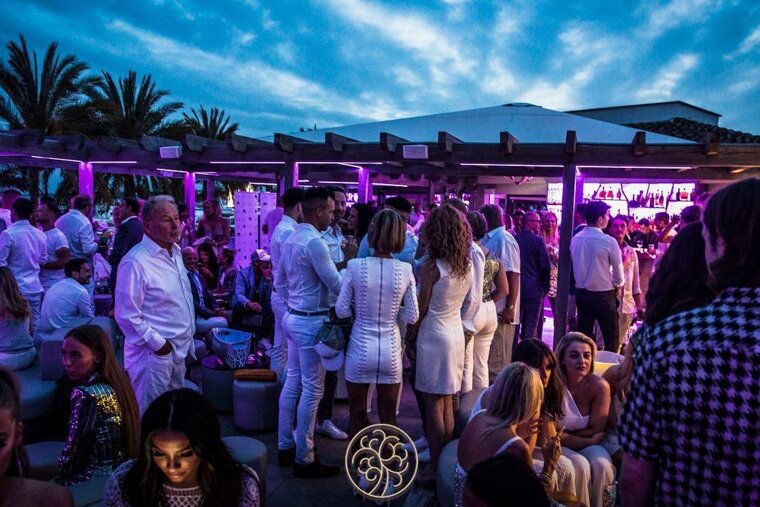 Ritzi & Paradigm Bars
Ritzi's Lounge & Bar and new kid on the block Paradigm overlook the prestigious Puerto Portals Marina and attract those wanting to splash some cash. Think bottles of only the finest champagne and designer dresses galore in these establishments. Open until the early hours of the morning, these bars certainly crank it up a notch once the last of the restaurant diners below have left the scene.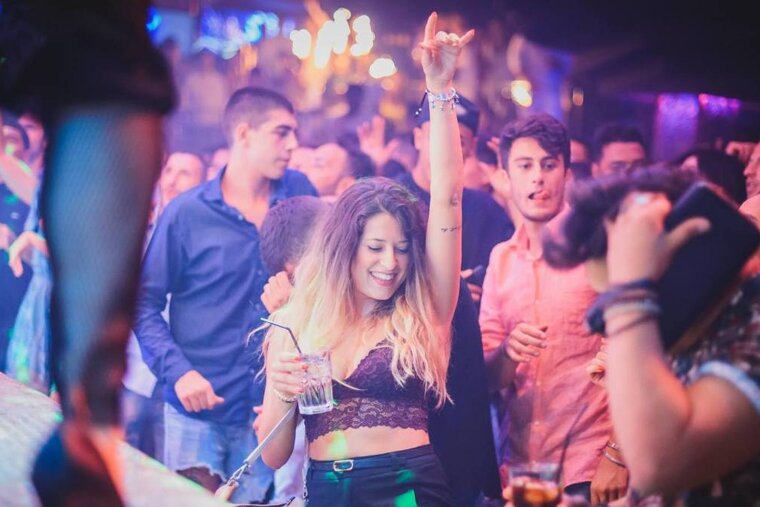 Tito's Nightclub
Tito's is the most iconic club in Palma and it's where people gather to party in the summer months on the island. A night at Tito's provides the perfect opportunity to dress to impress and party the night away alongside some of the island's most vibrant visitors.
More inspiration...
For a truly exclusive experience in Mallorca, charter your own yacht. There's no better place to be seen than aboard your very own vessel!