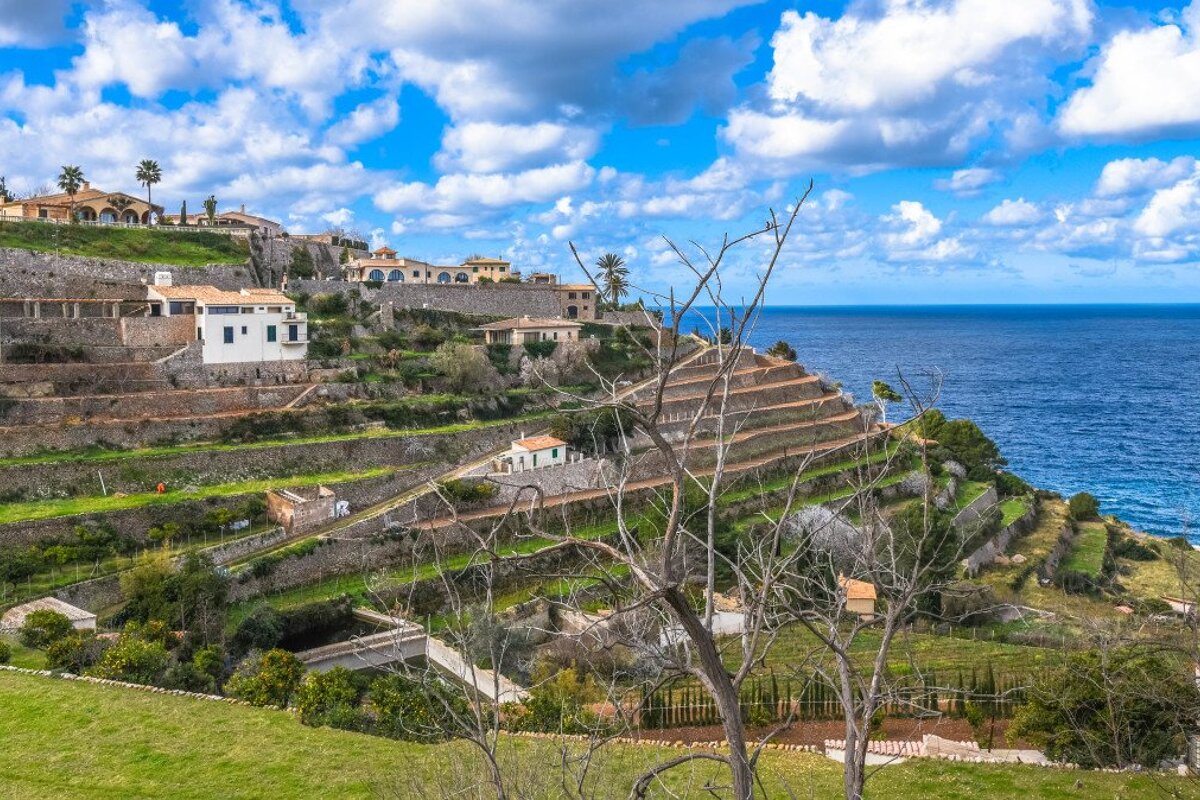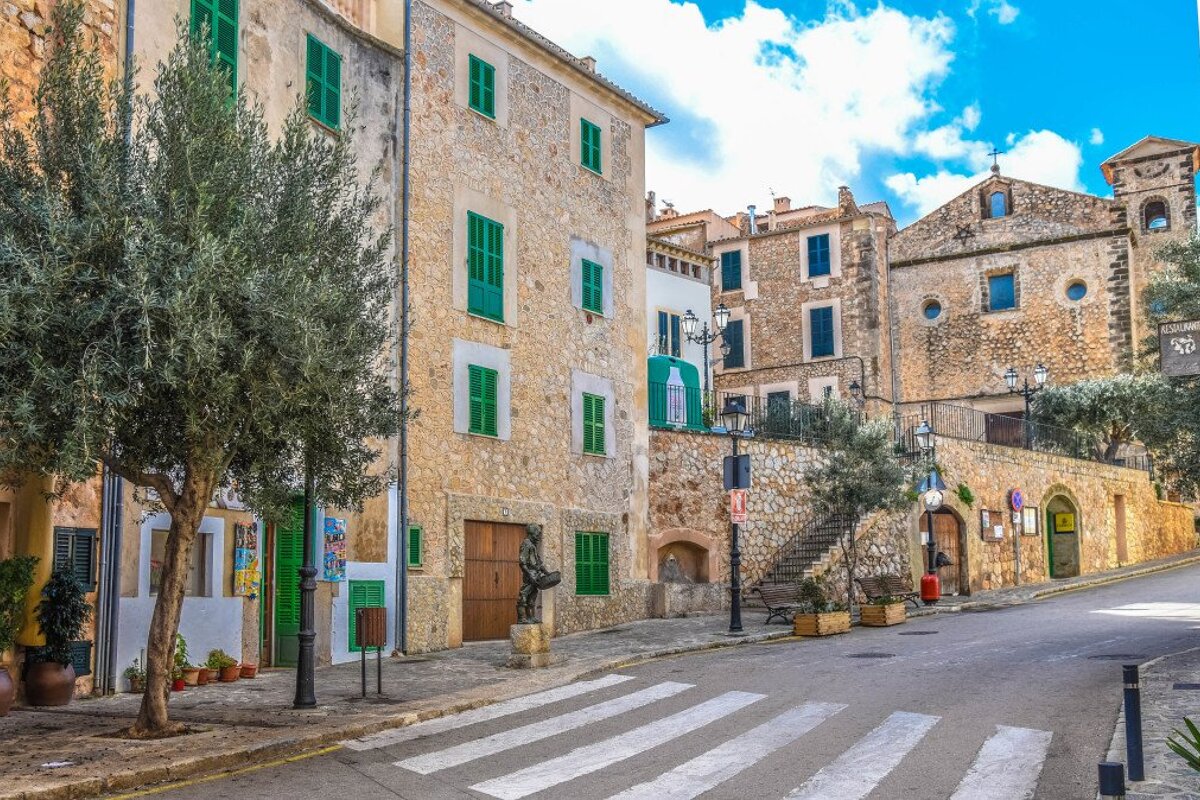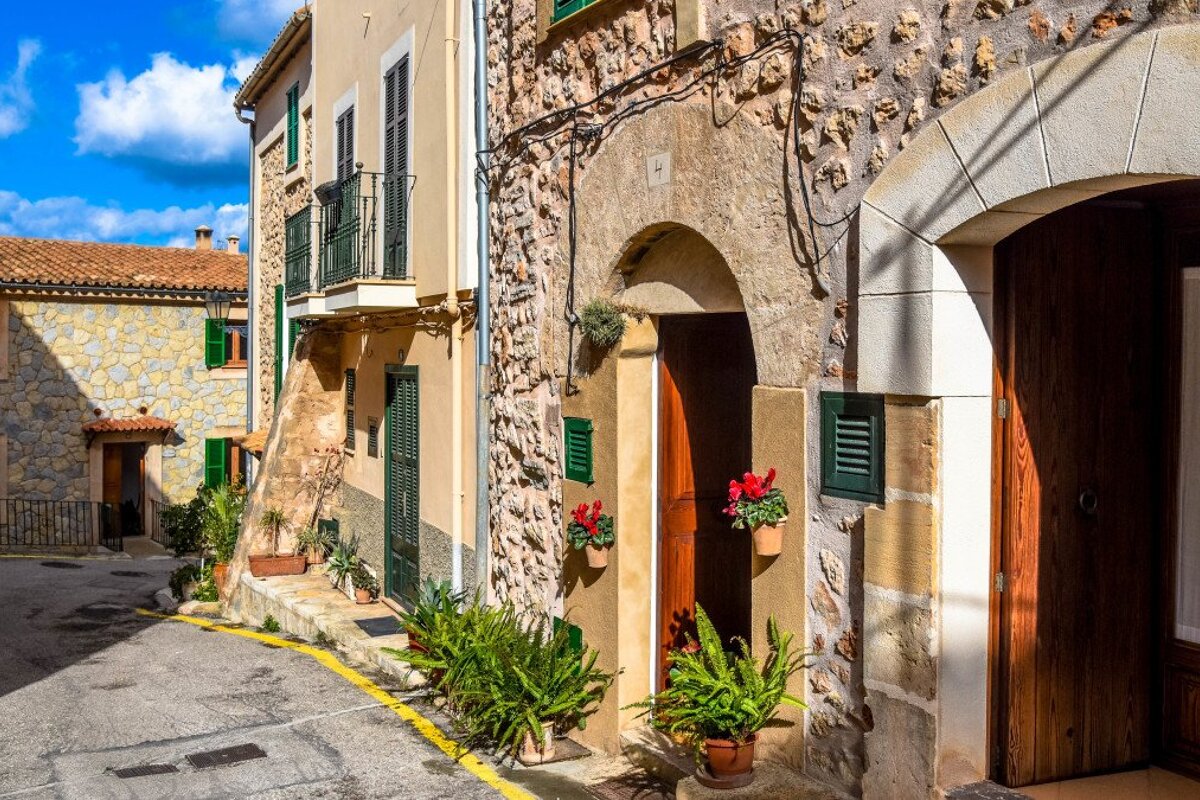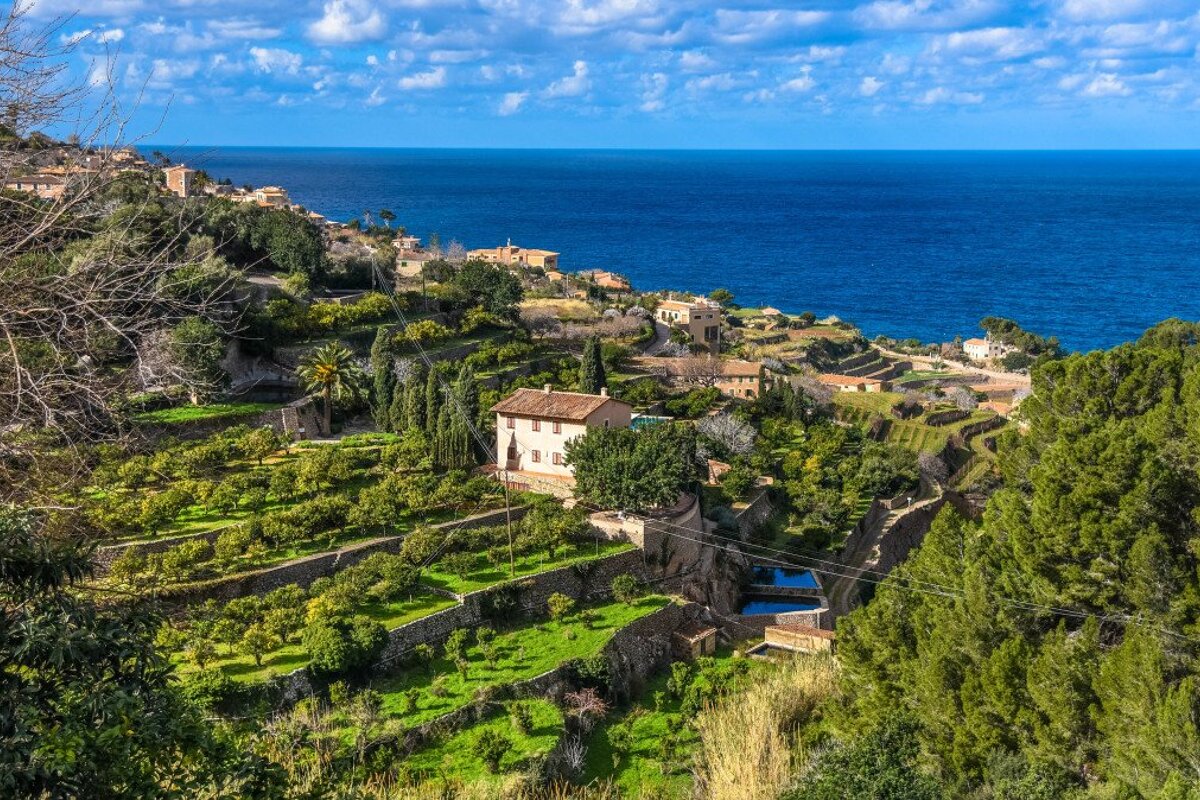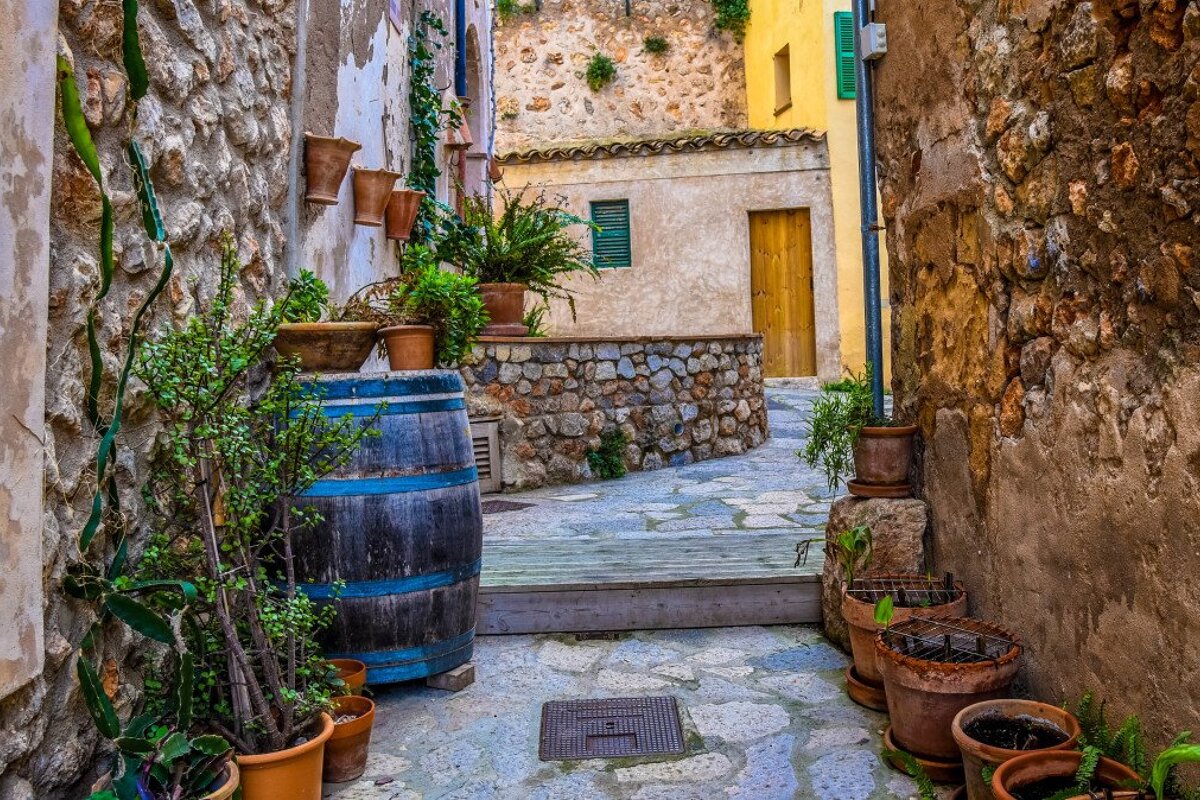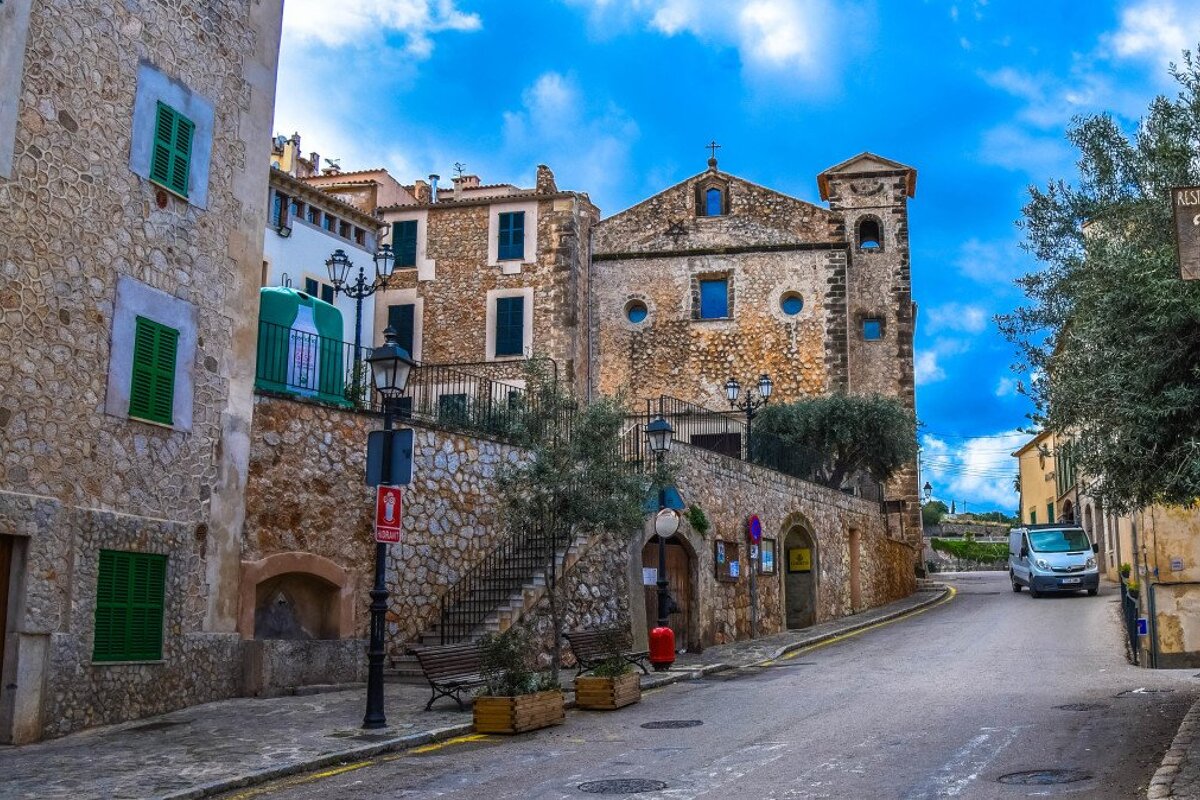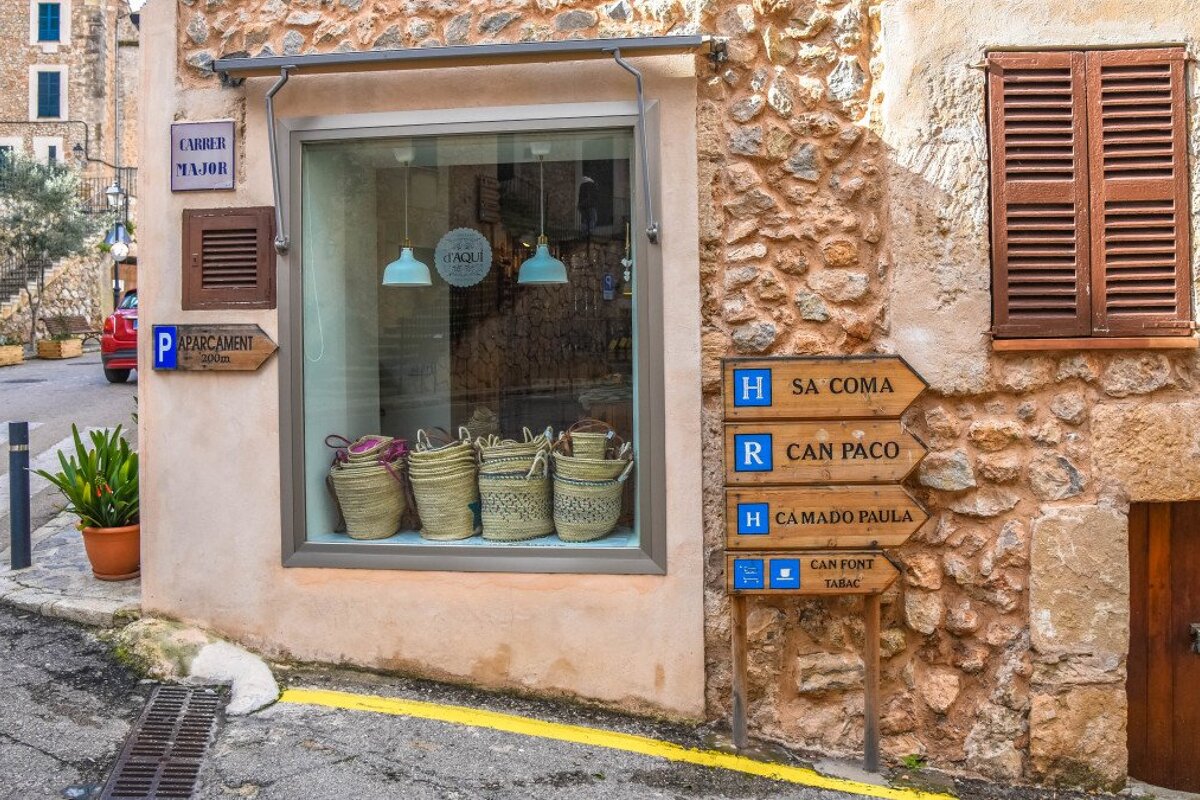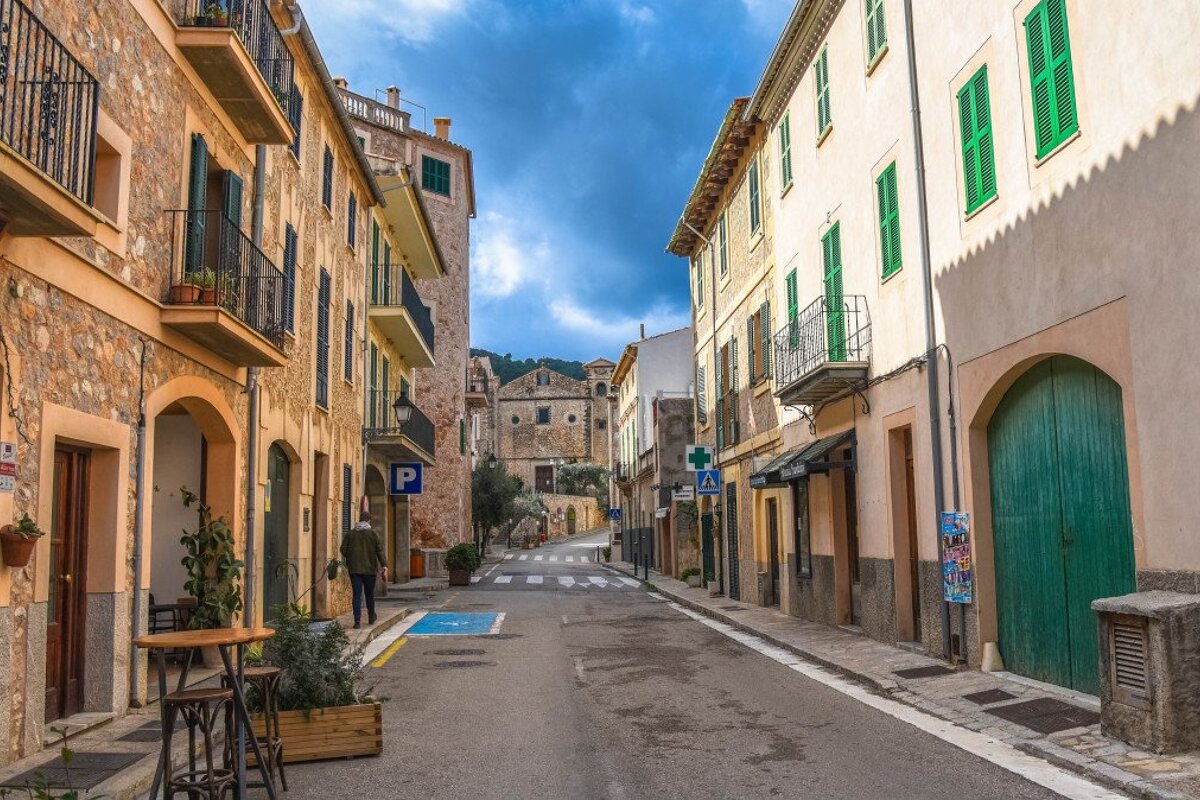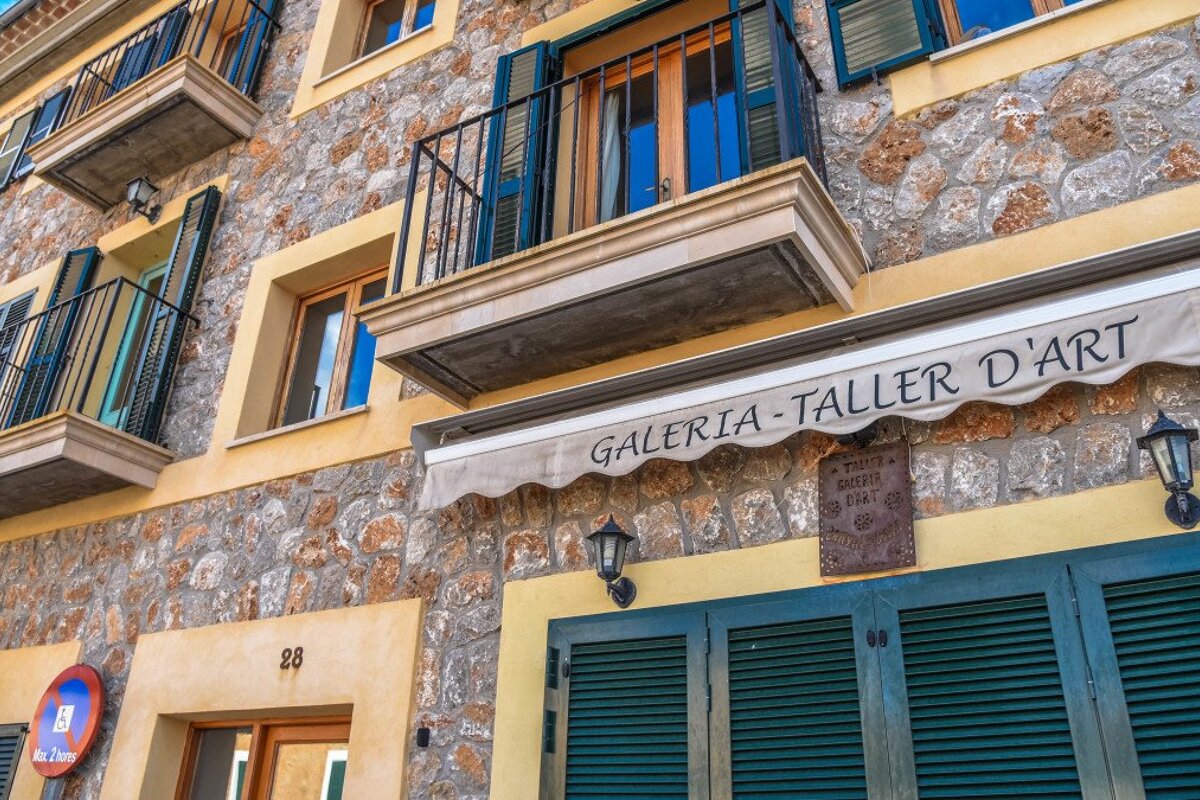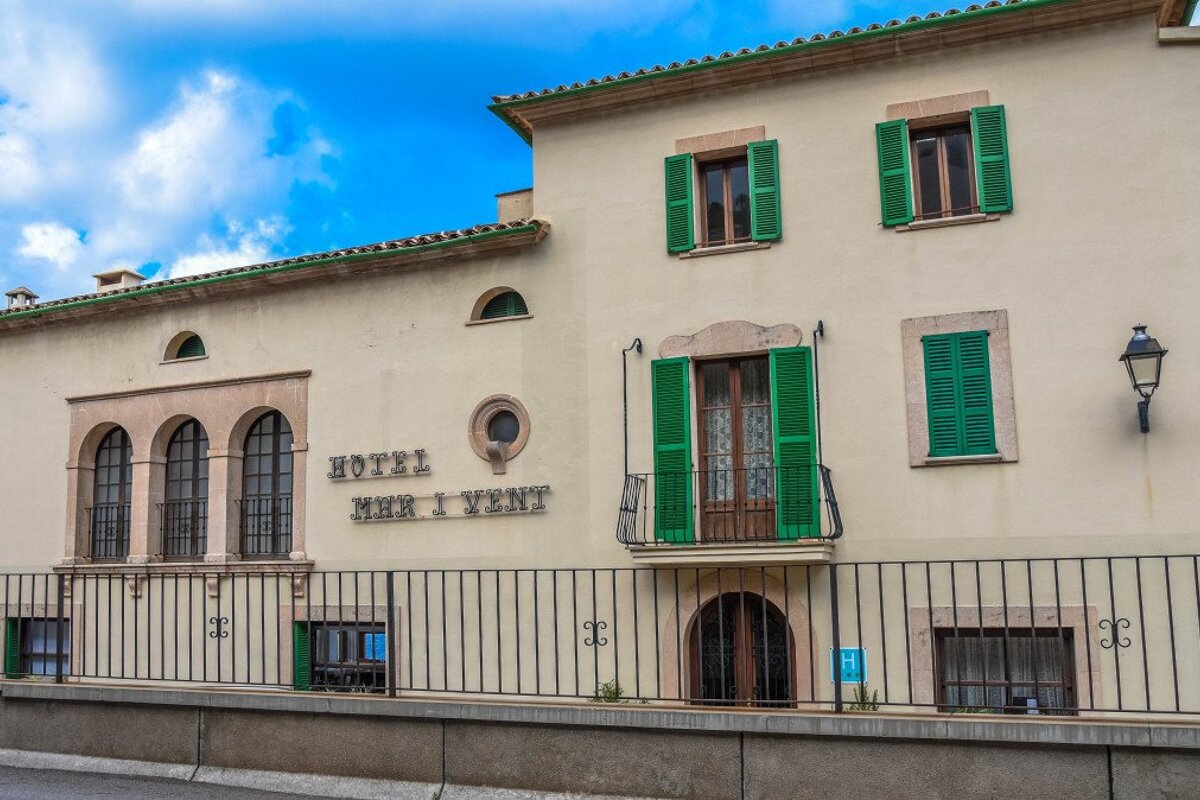 Banyalbufar, Mallorca
Pretty coastal village in the west of Majorca
Banyalbufar is one of the last remaining authentic coastal villages in Mallorca. It clings to the western coastline of the island on a steep hillside at the edge of the Serra de Tramuntana mountain range. Most people come to Banyalbufar to see one thing, its ancient terraced hillsides descending down to the sea, but glorious views of the Tramuntana mountains and amazing sunsets also await you here.
There is little sign of tourism in Banyalbufar, you will find just a couple of simple hotels, cafes and an art gallery. Its remote location means there's only a small number of residents in the village. If you are keen to get away from the touristy side of Mallorca, then Banyalbufar is the place to visit. This small and traditional village is steeped in history, which is amplified by the ancient blonde stone buildings that line every road and lane. These, combined with historical landmarks like the church of La Nativitat de Santa Maria which houses one of the most valuable Baroque organs in the world, create an old-world charm to the place. Its charms have attracted many artists to the point that many say that Banyalbufar will be the next Deià.
The land surrounding the village was developed by the Moors and divided by drystone walls. These ancient terraces stand today and speak powerfully of man's ingenuity in creating farmland out of inhospitable cliffs. Until recently it was the custom for each generation to add a further tier to the landscape. In Moorish times, the town of Banyalbufar, whose Arabic name means 'vineyard by the sea', was famed for its Malvasia wine. Nowadays, the terraces are mostly used to grow vegetables and fruit. Tomatoes are the town's most famous crop but a few vines have been planted once again.
History & Culture in Banyalbufar
The Moors famously settled in this area during the 10th century and cultivated around 2000 dry stone terraces on the mountain slopes, along with a sophisticated irrigation system of aqueducts which are still in use today. During the Middle Ages and up until the 15th century, the valley was ruled by the Barony of Banyalbufar under a practically absolutist government. Locals devoted themselves almost exclusively to agriculture and the area became famous for the cultivation of the widely popular Malvasia grape, used to produce Malvasia wine. It is said that this sweet wine was one of the motives for the re-conquest of Mallorca by Jaume I. Unfortunately, in 1891 the Phylloxera virus caused devastation and put an end to wine production in Banyalbufar. In recent years, local vignerons have been successfully working to re-establish this grape variety.
Sights & Attractions in Banyalbufar
Torre del Verger is a watch tower dating back to 1579 and can be found between Banyalbufar and Estellencs. It has become quite an iconic image on the island, so it's more than likely to you spot this image on a postcard whilst visiting Mallorca. If you get chance, it is well worth seeing it for yourself and you can climb to the top for some breathtaking views across the sea.
Beaches in Banyalbufar
There are no sandy beaches in the vicinity of Banyalbufar as the village is mainly bordered by cliffs plunging into the sea. However, there are a number of tranquil coves and pebbled beaches nearby if you want to do some sunbathing or swimming and, a short walk away, you will find Cala Banyalbufar. Alternatively try Es Corral Fals, Son Bunyola or Es Port des Canonge.
Events in Banyalbufar
Banyalbufar's patron saint festivities are celebrated the first week in September when the village comes to life with street parties and entertainment for all the family. A small jazz festival is held here during the months of July and August, a wonderful opportunity to experience live music in a picturesque setting.
Things to Do in Banyalbufar
Being a sleepy rural mountain village, there isn't a great deal to do here except admire the views. It's more of a day-trip destination for cyclists, hikers and artists.
Cycling
Being on the edge of the Serra de Tramuntana along a popular coastal road means there are lots of cyclists riding through Banyalbufar. If you aren't staying here, it also provides the perfect pitstop on the cycle route from Andratx to Valldemossa along the C-710 road. Expect winding roads, steep climbs and descents, the perfect ingredients for a challenging cycling ride.
Hiking
There are plenty of paths to explore in and around Banyalbufar, many of which are signposted from within the village. Although one of the prettiest is the Volta des General route, a popular well-marked hiking path from just outside the village to the fishing port of Es Port de Canonge along the coast. There's also the Old Postman's Route from Banyalbufar to Esporles, which is part of the GR221 or Dry Stone Route and offers some of the best views of the terraced landscape.
Wine tasting
The beautiful Celler Son Vives is a small bodega but a wonderful place to try the native Malvasia grape. They do outdoor tastings on their enchanting terrace.
Dining in Banyalbufar
There are a few good restaurants worth mentioning in Banyalbufar, most are traditionally decorated and serve up good honest traditional Mallorcan and Mediterranean cuisine. The most highly regarded in the area is Son Tomás which serves up fresh Mallorcan and Mediterranean market cuisine. It also boasts the finest terrace with breathtaking views of the sea and the celebrated ancient terraces. Paella is the thing to order at Ca'n Paco, a traditional family-run restaurant with a home-from-home vibe. Whilst Pegasón y el Pajarito Enmascarado offers no-frills, hearty Mediterranean cuisine in a more rustic setting. You can expect good quality meat and fish, along with some good old favourites like pizza.
Hotels in Banyalbufar
There is a handful of hotels in Banyalbufar, simple and traditionally decorated, most offer wonderful sea views. Hotel Son Borguny is a charming boutique hotel within a 15th-century building; each room is individually decorated and has a home-from-home rustic ambience complimented by modern amenities like flatscreen TVs. The outdoor terrace surrounded by blonde stone creates a wonderfully romantic setting! Hotel Mar i Vent can be found just off the main street and offers old fashioned but comfortable rooms; there are all the basic amenities one could want including heating, telephone, safe, hairdryer and room service. It also features more than 2,000 m2 of landscaped gardens and an outdoor swimming pool. Hotel Baronia Hostal is located within the old palace of Sa Baronia and features simple but clean accommodation, some rooms even boast terraces overlooking the sea.
How to get to Banyalbufar
By car
On the west coast of Mallorca, Banyalbufar is around a 40-minute drive from Palma airport. Access to the village is by small and windy coastal roads, often occupied by cyclists so this route isn't for the faint-hearted driver.
Public transport
You can catch the bus number 200 from the bus station at Plaça Espanya in Palma, which runs between Banyalbufar and Palma fairly frequently, leaving almost once every hour. This bus also connects Banyalbufar with the neighbouring villages of Estellencs and Esporles.
Location