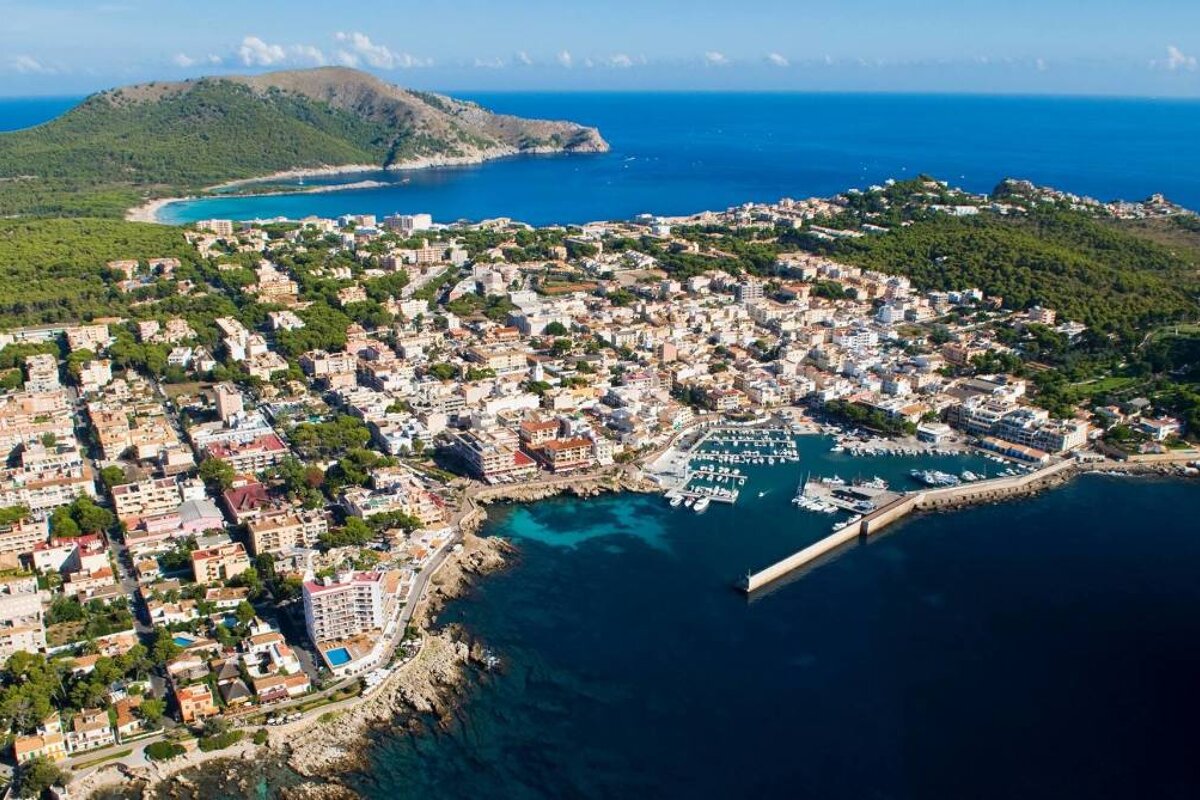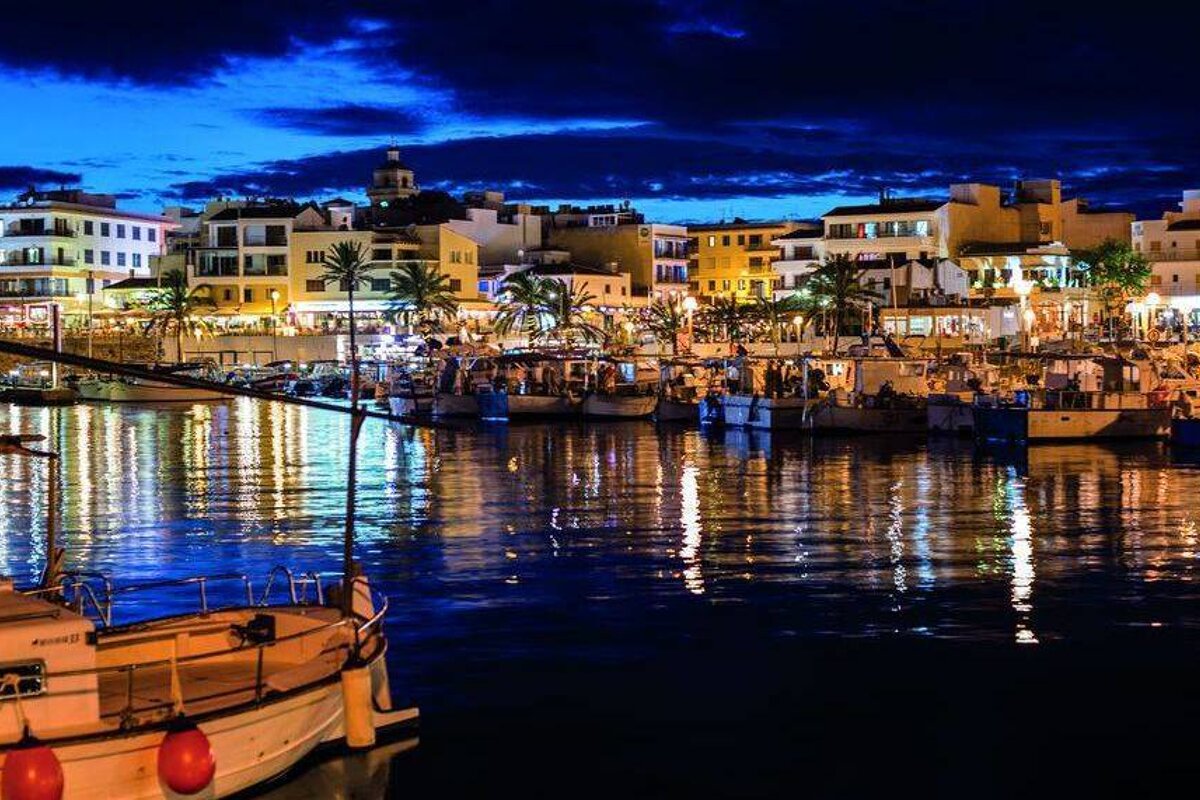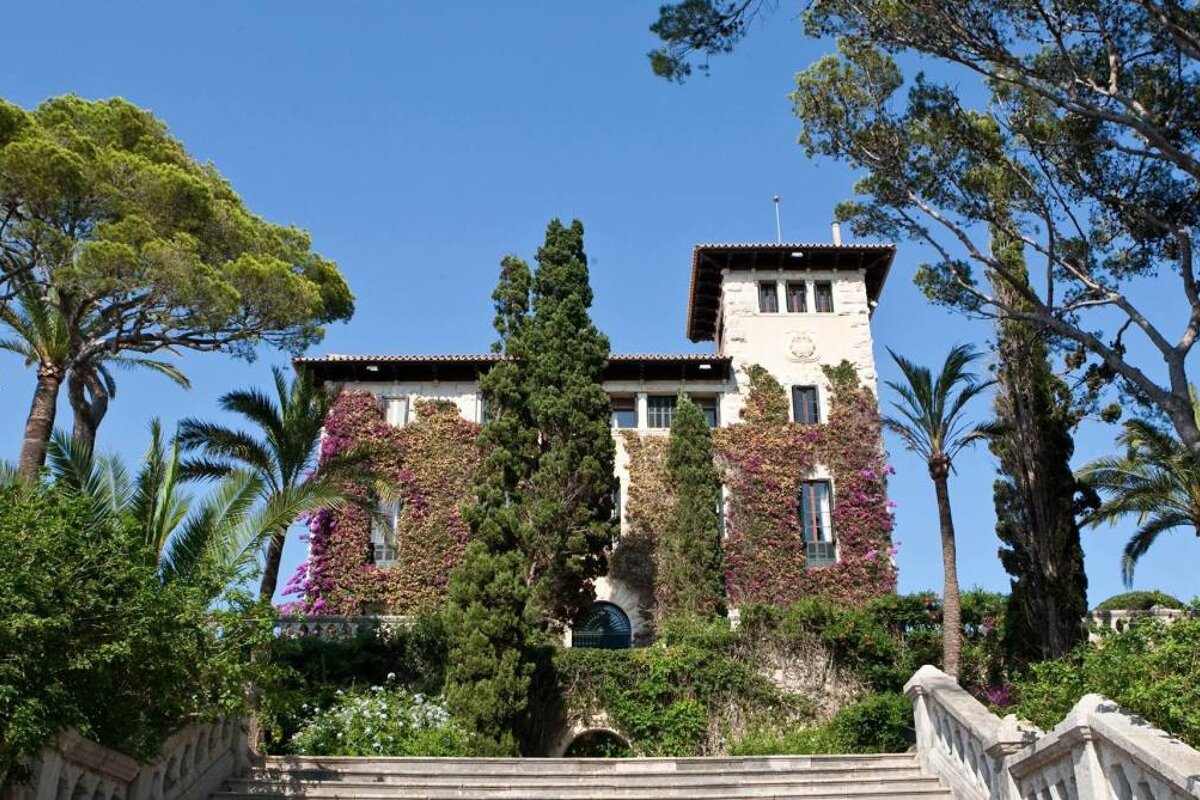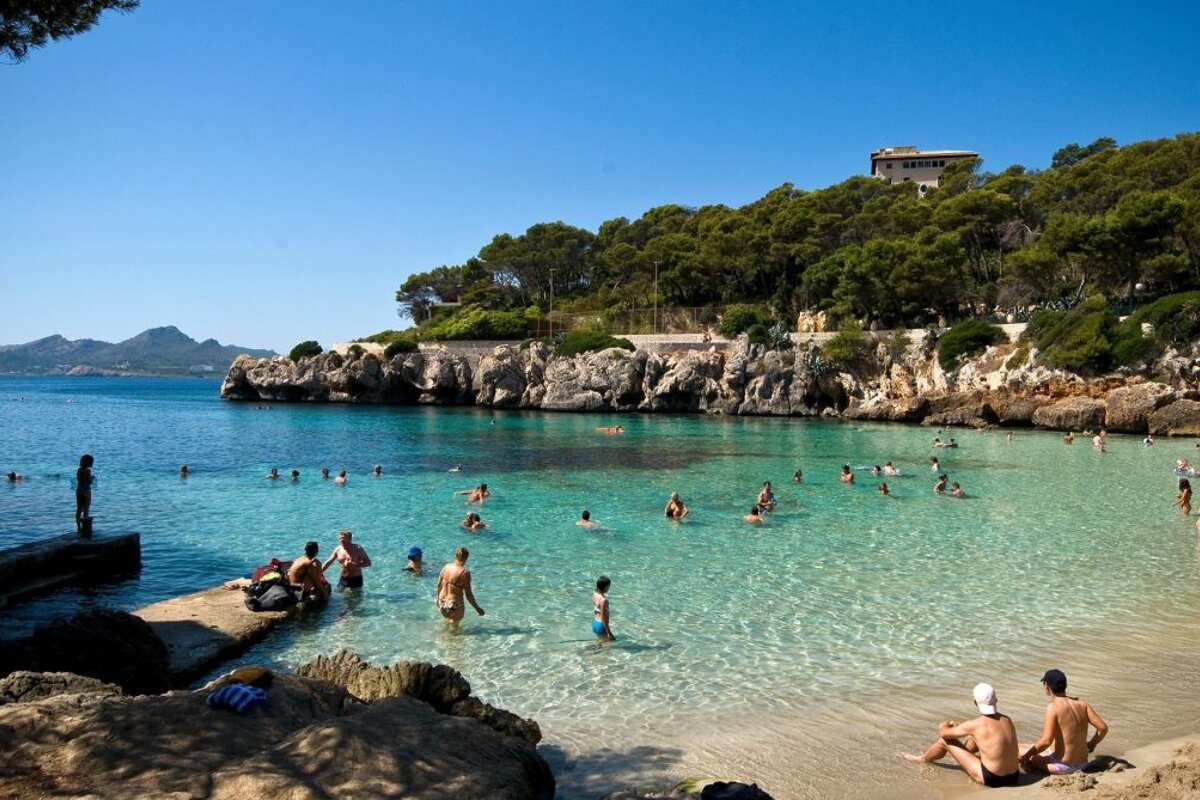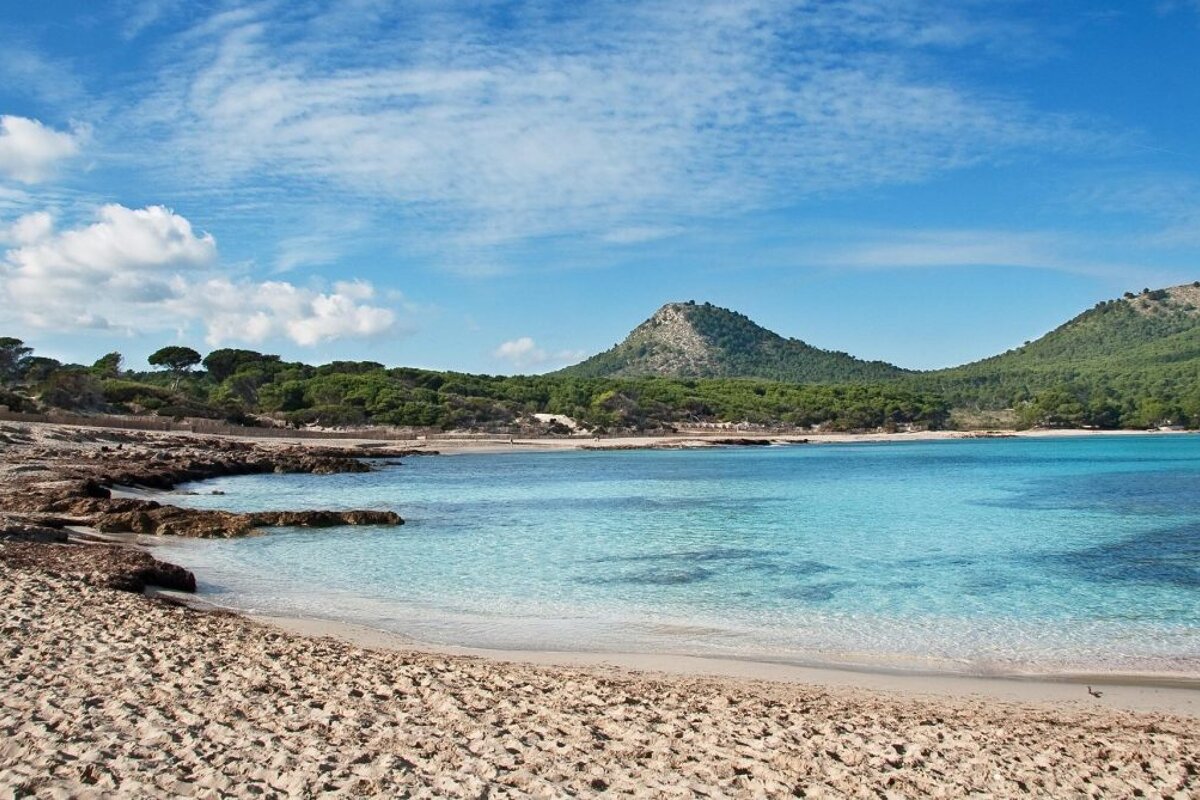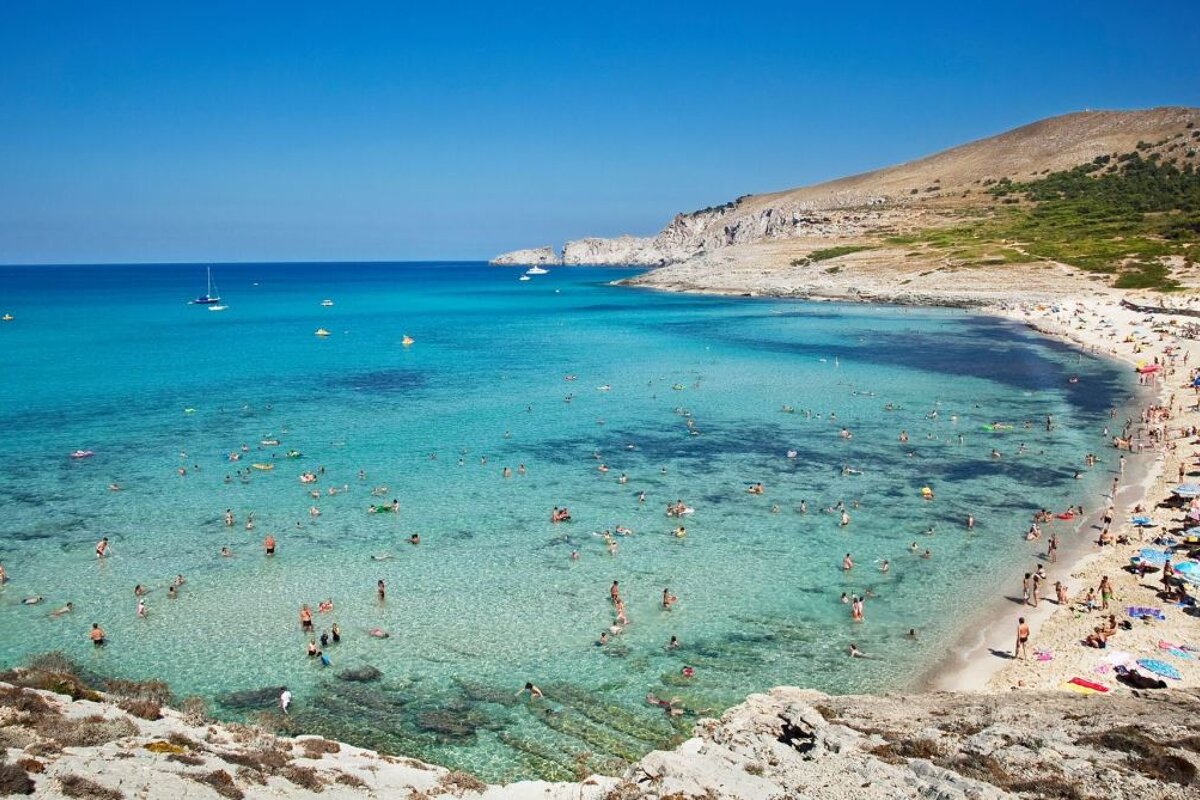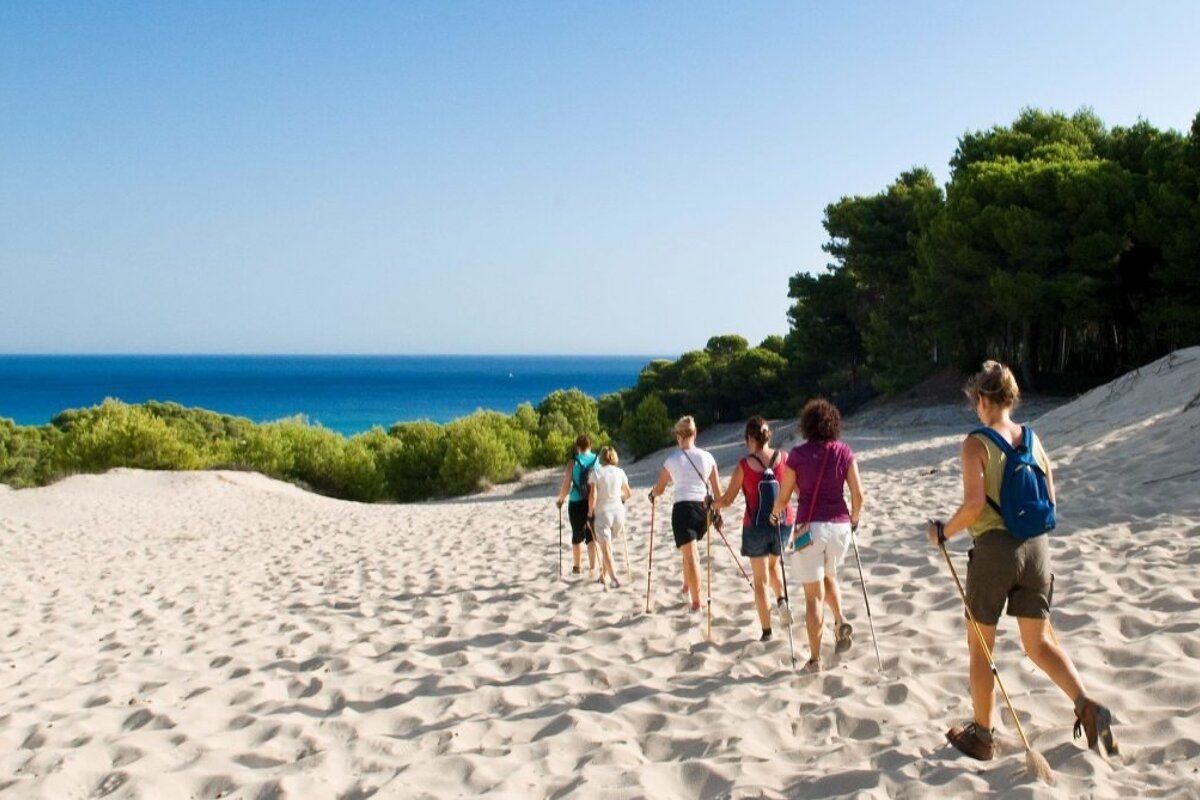 Cala Ratjada, Mallorca
Traditional beach resort in the north-east of Mallorca
Cala Ratjada is a resort that sits in the northeastern point of Mallorca. Extending around either side of the Punta de Capdepera peninsula, it boasts a scenic rocky coastline and, being the closest point in Mallorca to Menorca, it is possible to see Ciutadella on a clear day.
An old fishing port, the harbour and surrounding area retain a deep-rooted charm. In the summer, the restaurants, bars and other amenities create a hive of activity around the port and along the promenade stretching from Playa Son Moll to Cala Gat. The fine golden sandy beaches and pretty coves nearby make Cala Ratjada an appealing summer holiday destination, especially amongst German families. In winter, it virtually shuts down apart from a few permanent locals and a handful of bars open on the promenade.
History & Culture in Capdepera
Being the closest in distance to Menorca, the port in Cala Ratjada has played an important role in Mallorca's economy. From the 17th century, it was a quiet fishing port specializing in skate fishery and lobster, and today still remains a working fishing port on the island. The early 20th century saw the first signs of tourism in this area, as many wealthy landowners from around the island began to spend their summers at the beaches surrounding Cala Ratjada. But it was from the 1960s onwards when the fishing village was transformed into a tourist haven.
Sights & Attractions in Capdepera
Above the harbour, you will find the Jardins Bartolomé March or Sa Torre Cega, owned by the same banking family as the Colecció March in Palma. The gardens contain a sculpture park with works by Rodin, Henry Moore and modern Catalan artists. They can only be visited by prior arrangement with the tourist office unless you attend a public event held here throughout the year.
If you fancy a bit of exercise, the 19th-century lighthouse at Punta de Capdepera is a point of interest, and many tourists enjoy the leisurely hike to take a look at it. Here you are rewarded with views across to Menorca on a clear day.
Beaches in Capdepera
The beaches in Cala Ratjada are very popular because of their fine golden sand and crystal clear turquoise seas, ideal for soaking up the sun. You can also enjoy many watersports such as diving, water skiing, windsurfing and sailing. The main beach is Son Moll, located to the south of the harbour; it is 150 metres long (50 metres deep) and can get very busy during the summer months. The smaller beach of Cala Gat, to the east of the harbour, is equally popular. Other, quieter beaches can be found further north – try Cala Agulla or Cala Mesquida (you will need transport to reach this last beach). Read about our visit to the beaches of Son Moll and Cala Gat.
Events in Capdepera
Cala Ratjada has its own weekly market on Saturday mornings at Plaça del Pins. In the third weekend of May, the neighbouring town of Capdepera puts on a spectacular medieval festival where you can buy local produce, be entertained by street performers and hear folk music played by local musicians and bands.
Mid-July is when the feast of the Carme is celebrated while mid-August sees the feast of Saint Roch. At these celebrations, you can expect street parties, live music and traditional rituals taking place.
Things to Do in Capdepera
Thanks to its location in an old fishing port, Cala Ratjada is in many ways a world away from some of the typical Mallorcan tourist resorts. However, it has the whole package when it comes to 'things to do' and here are some of our top picks.
Boat trips
During the summer months, there are various boat trips departing from the port in Cala Ratjada, including dolphin excursions and sunset cruises.
Birdwatching
The coastline around Cala Mesquida and Cala Agulla has been recognised by the Balearic Government as a protected bird sanctuary. Birds such as Moewe's can be found in this area of Mallorca as well as other migrating species.
Cycling
With the Serra de Llevant right on your doorstep and the Serra de Tramuntana within reach, cycling enthusiasts are spoilt for choice. If you are looking for a more leisurely ride, there is a lovely route from the Cala Ratjada to the beach at Cala Mesquida. Road bikes and mountain bikes are available from various cycle hire shops in the resort.
Hiking
With the Serra de Llevant mountain range right by Cala Ratjada, this resort is the perfect place to take a walk in the outdoors. The Serra de Llevant has peaks no higher than 500m but they are certainly enough to get the blood flowing. If you are looking for a gentle hike closer to Cala Ratjada, then there is a short walk uphill that takes you from the beach, through the woods, to the lighthouse at Punta de Capdepera
Hot air balloon rides
If you fancy seeing Mallorca from the dizzying heights of a hot air balloon, then Ballooning Mallorca offer daily flights with their various packages. So if you want an extra special treat, why not book a private flight or the exclusive gourmet flight. Flights are a minimum of one hour long and can take between 1 to 20 people.
Trail running
Cala Ratjada is popular amongst trail runners. A well-known trail starting in Cala Ratjada runs through to Artà and then onto Canyamel. The total distance is 40km with a total ascent of 184m and a descent of 270m.
Golf
The resort of Cala Ratjada is an ideal location for keen golfers to set up base and try out the greens that Mallorca has to offer. The closest golf course is Capdepera Golf where they offer rounds of 9, 12 and 18 holes. There are also golf clubs in nearby Canyamel, Pula and Son Servera.
Watersports
It's possible to participate in a variety of watersports on the various beaches around Cala Ratjada. From pedaloes to banana boating there is something to suit the whole family. It's also worth noting that there are excellent snorkelling opportunities all along the rocky coastline in this part of the island.
Dining in Capdepera
There are more than enough restaurants to cater for a range of needs in Cala Ratjada. Es Coll d'Os restaurant has a top reputation; it is housed in a traditional finca and takes fresh produce to a new level by serving vegetables grown on their own garden. The cuisine is primarily Mediterranean in the form of a set menu and the atmosphere is lovely, warm and welcoming.
For sea views, La Familia Son Moll is a crowd pleaser, offering something for everyone, from tapas and paella through to steaks. The Restaurante del Mar on Avenida de America offers stunning views out to the sea and seasonal cuisine. Along the same promenade is La Bodeguita, a more casual affair serving up tapas along with some international favourites; it has a lovely garden area for diners to sit and enjoy their meal. If you are after the best seafood in the resort, Ses Ancores located near Cala Ratjada marina serve up a delicious paella as well as other seafood specials. Another good seafood restaurant named after the traditional Mallorquin fishing boat is Es Llaüt Restaurant.
Hotels in Capdepera
There are plenty of hotels around Cala Ratjada, many of which are resort hotels reasonably priced and ideal for families or bargain breaks. Alternatively, large groups and families might find that one of the lovely rural fincas or modern villas available in this area appeals to their needs.
The Sea Club Hotel is a small charming hotel on the coast that is suitable for families or large groups of friends. Guests feel right at home here in this friendly villa-esque hotel, so it's no surprise it has such a loyal following especially as they have been catering for guests in the area for the last 50 years. Ses Rotges Hotel is located just a few streets from the coast and near the old fishing harbour. It's an old Mallorcan finca with very traditional furnishings and ideally suited for late night strolls along the seafront in Cala Ratjada.
Hotel Bella Playa is a fairly modern, whitewashed building popular during the summer season as well as a base for walkers on holiday between February-May and October. After a long hike in the Serra de Llevant, the hotel's spa offers a relaxing sauna, Turkish baths and massages. Further afield from Cala Ratjada is the adults only Vanity Hotel Suite & Spa in Cala Mesquida overlooking the beach. Facilities include indoor and outdoor swimming pools, a gym, tennis courts and even its own shooting range.
How to get to Capdepera
By car
Cala Ratjada is around an hour and 10-minute drive from Palma Airport by car. From the airport, head towards Santanyi on the Ma-19, then follow signposts to get on the Ma-15 until Sant Llorenç. From here, you need to take the Ma-4030 and Ma-4040 towards Capdepera. Once you reach Capdepera follow signs for Cala Ratjada.
Public transport
There is no direct bus to Cala Ratjada from the airport. You can, however, catch bus number 1 to the bus station at Plaça d'Espanya then take 411 TIB bus which travels between Palma and Cala Ratjada a few times per day and takes just under an hour and a half. Please check the latest timetable carefully as it changes throughout the year. The 411 also connects Cala Ratjada with Arta, Manacor, Capdepera and Cala Agulla.
Location