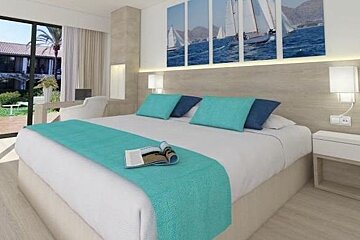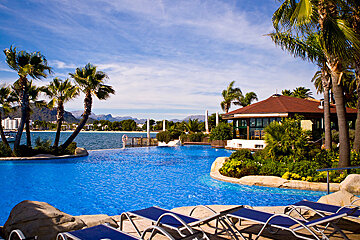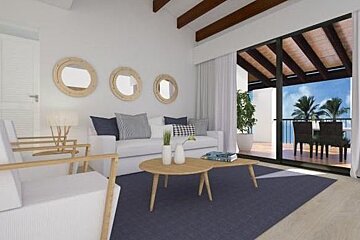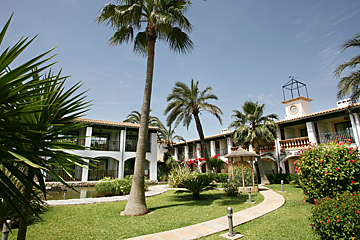 Alcudiamar Hotel, Port d'Alcudia
4 star nautical themed hotel in the bay of Alcudia
Situated along the Bay of Alcudia, this hotel provides guests with direct access to the beach. The marina is adjacent for guests who wish to enjoy boating excursions, jet skiing, and other water sports.
Guests will be able to walk to the city centre, where they will find a number of shopping, dining, and nightlife options. The hotel is located approximately 34 miles from the airport. The beach and the city centre are both within walking distance of the accommodation. Parking is available on-site for guests arriving by private vehicle.
There are 106 guestrooms available at the hotel, and the guestrooms include such amenities as air-conditioning and private balconies. Guests can choose between double rooms or upgraded suites, which feature kitchen facilities.
Guests can make use of an on-site spa facility, which offers such services as massages, health treatments, and facials. Further amenities of the hotel include laundry services, a restaurant, a terrace, a fitness centre, two swimming pools, and a bar.
Reviews
526 verified reviews by
"Excellent"
Good to know
"Great vegetarian dishes"
"Excellent"
Good to know
"Great dining experience"
Visitor comments
"The views from the balcony are just stunning. The infinity pool that seems to merge in to the sea is just fantastic The staff were all very friendly and could not do enough for you. This is a hotel we will definetely return to." - Trip Advisor
"Superb location, spotless,excellent staff." - Trip Advisor
Location