Top 10 fine restaurants in Mallorca in 2019
Fabulous fine dining on the island
1. A creative culinary journey - Carrossa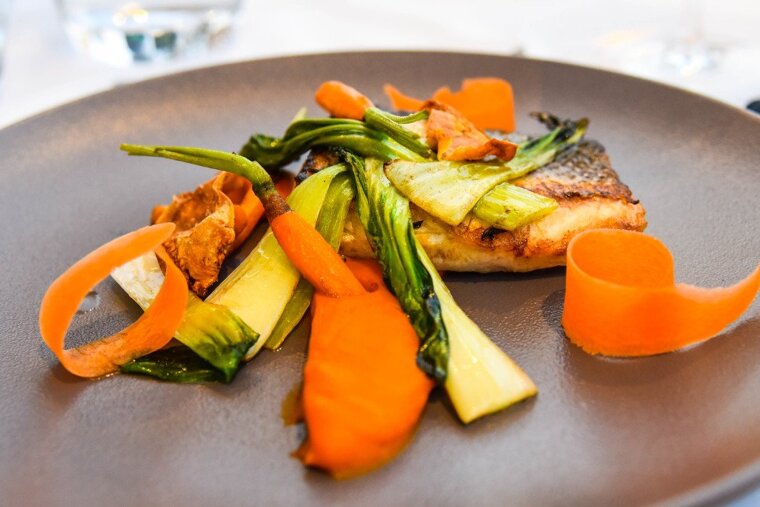 Carrossa Restaurant is a stylish fine-dining eatery set within the luxury Carrossa Hotel Spa Villas. Here you can enjoy Mediterranean cuisine with Asian influences under the direction of chef Ramón García, passionate about delivering a first-class creative culinary journey based on Mediterranean flavours with international influences. Wine lovers are in for a treat as the wine cellar at Carrossa is fully-stocked with Spanish and world-round recognised wines.
---
2. Avant-garde Mediterranean cuisine - Adriana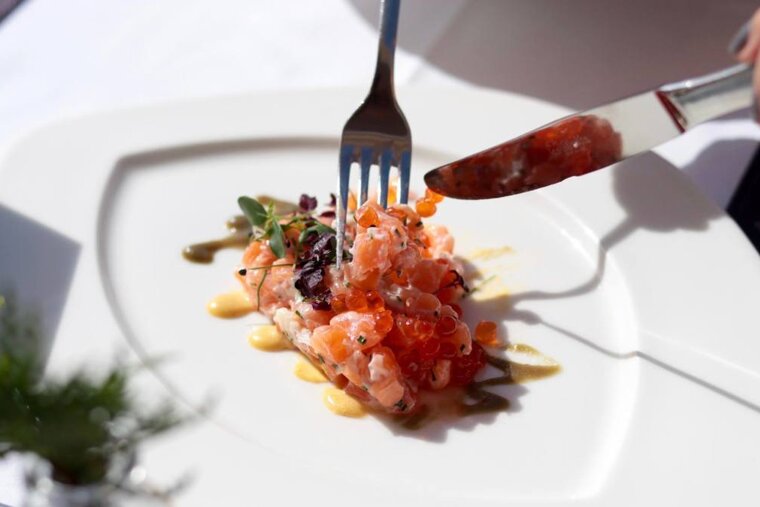 Adriana is a gourmet restaurant within the luxury adults-only Pure Salt Hotel which boasts some of the best views over Port Adriano, a state-of-the-art marina famously designed by Philippe Starck. Chef Diego has created a mouthwatering tasting menu inspired by the Mediterranean Sea that surrounds the restaurant. There is also the option to try some innovative tapas here.
---
3. Stylish fusion fare – Vandal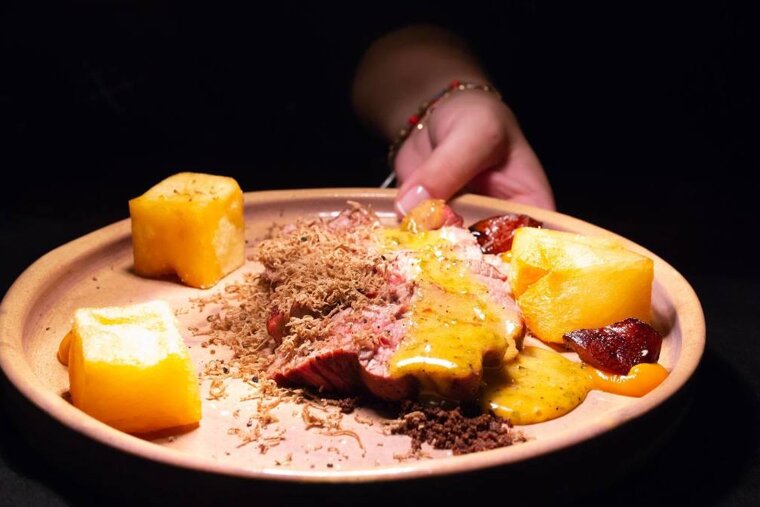 Santa Catalina, the arty district in Palma, is a hotspot for contemporary cuisine and the latest in design, a spirit that Vandal embodies to perfection. This restaurant has developed quite a reputation. From the outside, you could mistake this place for a bar or a nightclub but, as soon as you enter, you are surprised by its sophisticated interior, with smart, chic furnishings and contemporary design. The menu is based on fusion dishes made with local produce, much of which is designed for sharing, and there's a brilliant cocktail pairing option available.
---
4. All-star Mediterranean - Baiben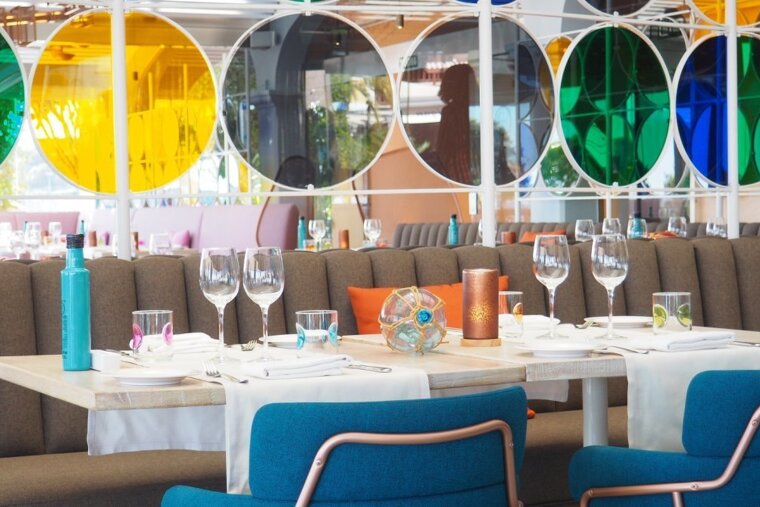 Headed up by two-Michelin-starred chef Fernando Perez Arellano, restaurant Baiben has gained a solid reputation in one of the most famous ports in Mallorca, Puerto Portals. The restaurant manages to serve up traditional Mediterranean fare in a contemporary way, bringing in enthusiastic foodies from far and wide. Its interior design emulates the glamour of one of the glitziest marinas in Mallorca making your dining experience here extra special.
---
5. Delicious Mallorcan produce - Ca's Xorc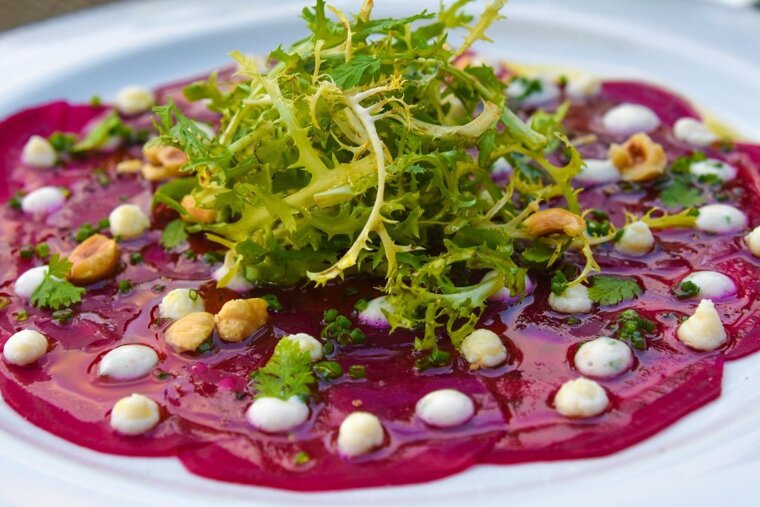 Located in the heart of Sóller's countryside, Ca's Xorc Boutique Hotel is a tastefully restored traditional Mallorcan finca with a gourmet restaurant serving local recipes using only organic, fresh and seasonal produce. Here you can enjoy premium quality food in the original oil mill dining room or al-fresco style on its terrace with panoramic views of the valley. The chef creates a special tasting menu each evening but patrons can also choose from the à la carte menu.
---
6. Innovative international recipes - Las Bovedas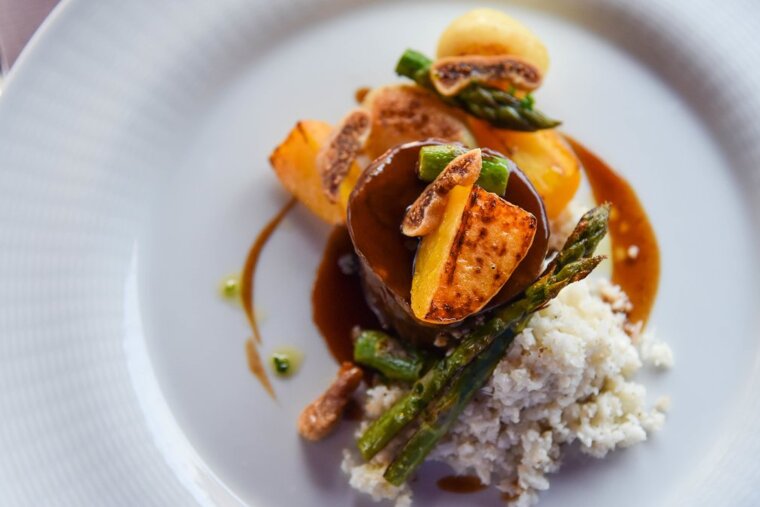 Combining flavours from Western and Eastern cuisines, Las Bovedas Restaurant, in Son Julia Country House Hotel makes for a perfect gastronomic experience. Whether you are dining under its original sandstone vaulted ceilings or on the terrace overlooking the lush green gardens, you won't be disappointed. Here, the chef offers dishes made with produce acquired at the local markets or grown at the hotel's vegetable garden and orchard. For a special evening, book your table for their Live Music Nights on Thursdays and Saturdays. I've sampled its cuisine firsthand and know that you won't regret it.
---
7. A hidden treasure - Las Terrazas del Bendinat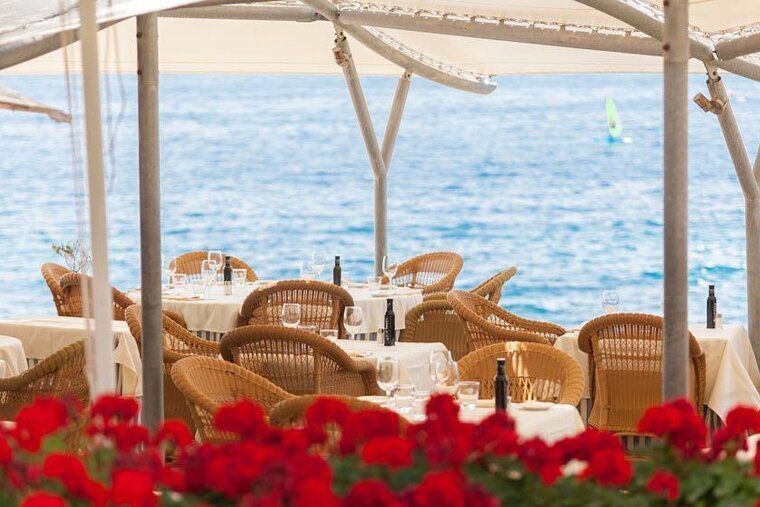 One of the finest seaside restaurants on Mallorca's coastline, you can expect nothing less than good old fashioned five-star service at Las Terrazas within the Bendinat Hotel. Come here for quality fish, tasty paella's through to tapas and salads served with some of the best sea views you could ask for. This is a truly magical place whether you choose to dine here day or night.
---
8. Michelin-starred ruler – Zaranda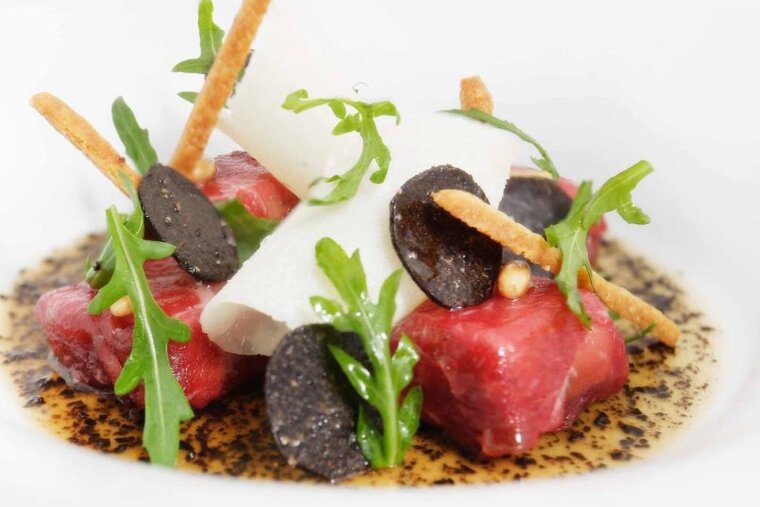 Of the eight Michelin-starred restaurants in Mallorca, Zaranda is the only eatery to be awarded two Michelin stars. It takes residence in an old 15th-century castle turned hotel, Castell Son Claret. Located in Calvià, this is an appropriate setting for the crème de la crème of restaurants on the island. Like most of the Michelin-starred restaurants, the cuisine is of traditional ascent, using the best local ingredients to be found on the island but presented with a contemporary twist.
---
9. An Asian affair - Coast by East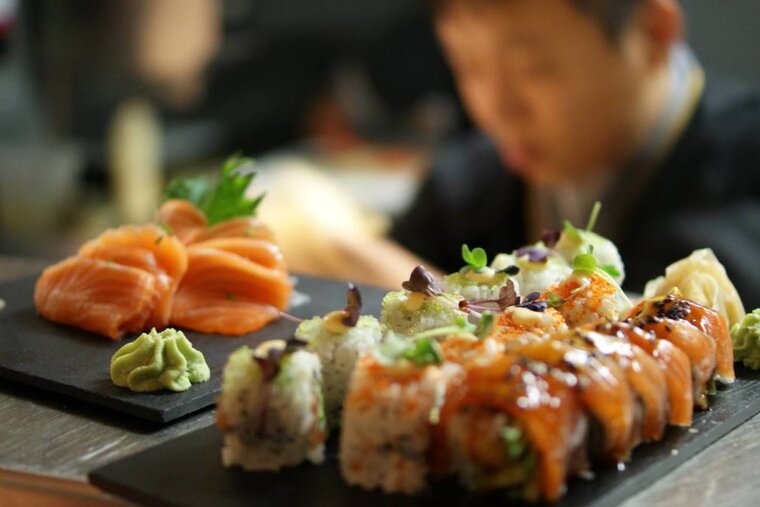 Experience top-quality food in the exclusive Coast by East Seafood Grill and Bar set in the famous Philip Stark creation otherwise known as Port Adriano. This restaurant is perfectly positioned overlooking some of the biggest superyachts in the marina and serves up modern robata style dishes, along with sashimi and Asian low-carb cuisine. If you like sushi, we guarantee this place will tickle your taste buds.
---
10. Award-winning Mediterranean cuisine – Maca de Castro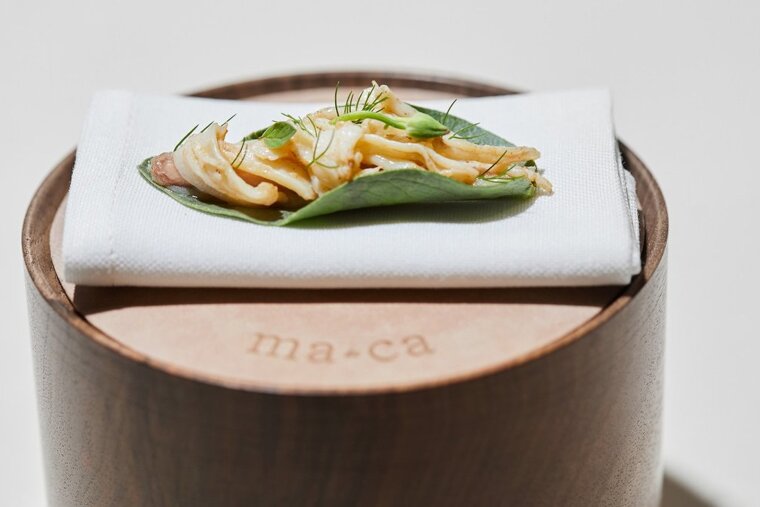 The most awarded female chef in Mallorca, Maca de Castro, leads the kitchen at the restaurant that bears her own name in Port d'Alcudia. This Michelin-starred eatery reflects Maca's passion for local cuisine in every dish. The ingredients that she uses are sourced from all over the island: fish from Port de Sóller, shellfish from Port d'Alcúdia, mare milk from Lloseta, vegetables from her own garden in Sa Pobla... A Mediterranean influence runs through the menu with evocative creations such as 'Pink tomato with dusted Mallorcan olives ice cream', 'Blue crab tempó' or 'Eel with butifarró'.
---
---