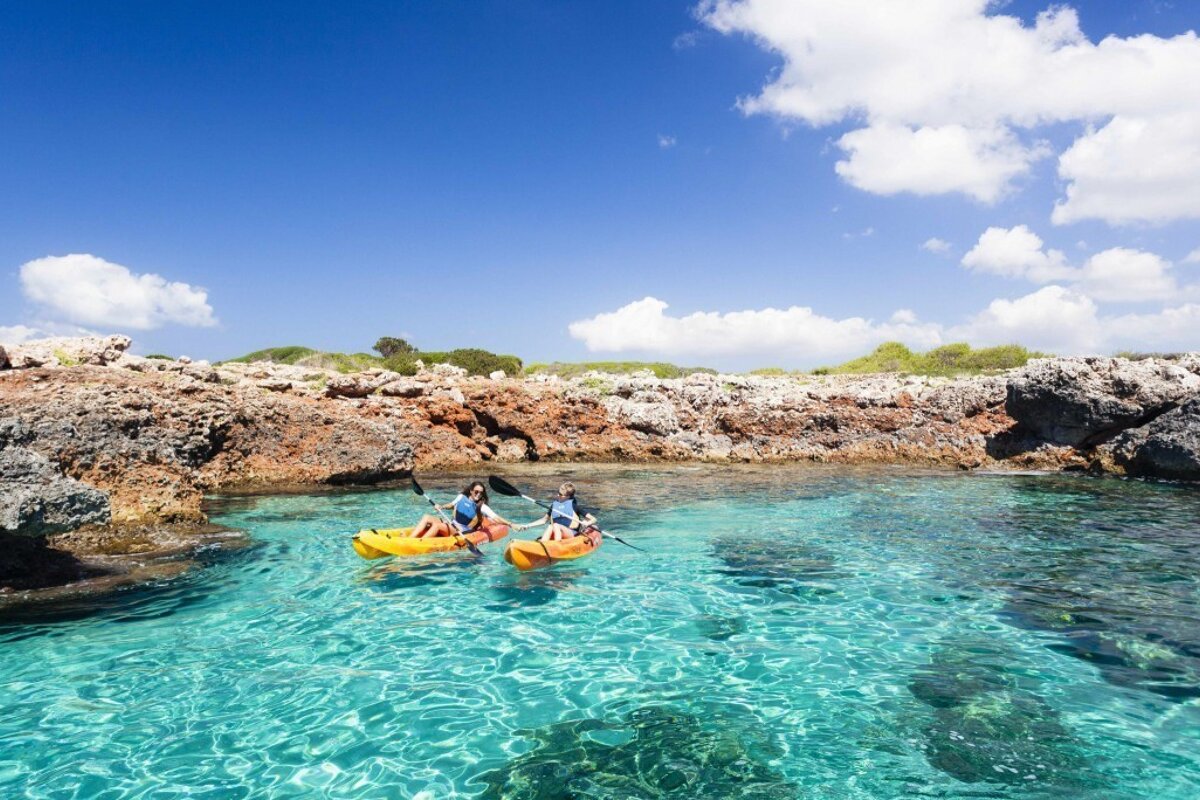 Fun for two in Mallorca
What to do and where to go with that special person
When the days grow longer and the flowers begin to bloom, Mallorca is the ideal destination for couples looking for a short break. Treat your loved one to a holiday they won't forget and rekindle the flame with the Mediterranean as the perfect backdrop.
The island offers a wide range of activities, from culture through to sports, gastronomy, and nature. Whatever you and your partner like doing, Mallorca will provide!
The romantic lovebirds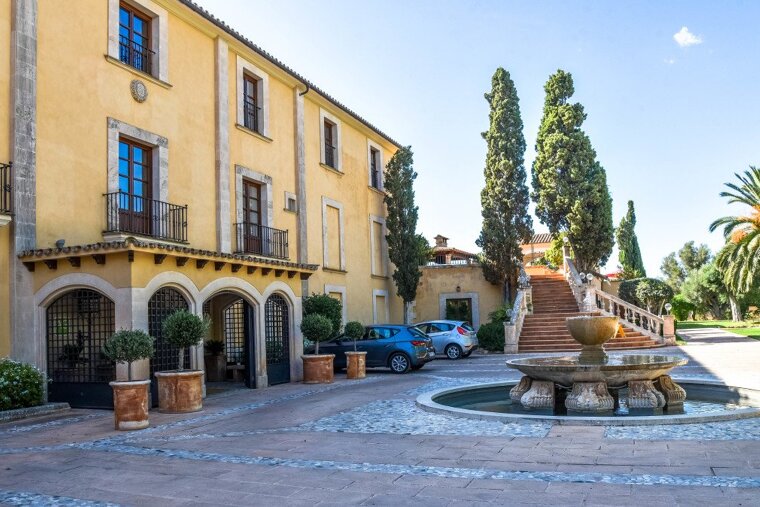 Imagine watching the sun set behind the Mediterranean sea, turning the water's surface a sparkly pink hue, whilst you and your partner clink a couple of wine glasses and nibble on delicious Spanish tapas. It doesn't get much more romantic than that. Mallorca offers a selection of idyllic hideaways, such as the stunning Son Julia Country House Boutique Hotel, a 15th-century manor house tucked away in the countryside near Llucmajor where you two can escape and relax in their extensive gardens or get pampered at their elegant spa. Finish your day with a candlelit dinner at the award-winning Sa Magrana Restaurant and don't forget to order a bottle of their light, fruity white wine. Bear in mind that Son Julia was the setting of Tom Hiddleston and Elizabeth Debicki steamy encounter in 'The Night Manager'!
The dynamic duo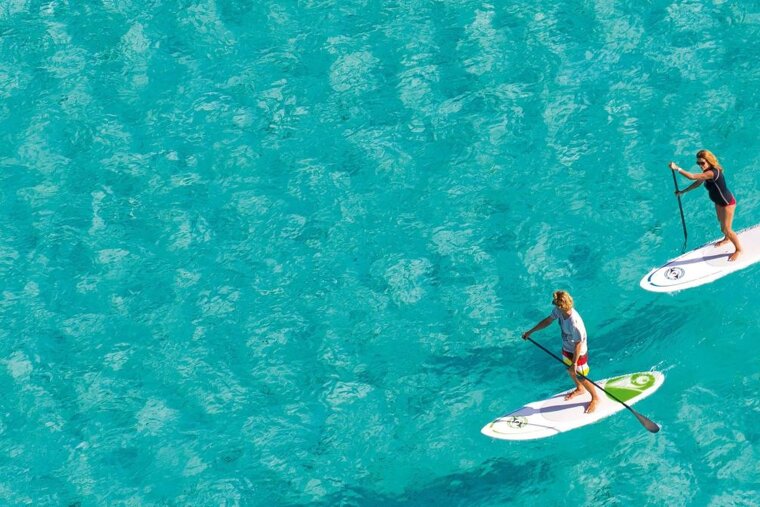 The cultural couple
Mallorca is an island steeped in history, with its first settlements dating back to the Bronze Age. The most ardent culture junkies are probably better off in Palma. The capital boasts medieval wonders like its 13th-century cathedral, the Almudaina palace and top-class museums such as the contemporary art gallery of Es Baluard, as well as a vibrant music and art scene. Book a room at Can Alomar Boutique Hotel, a former 15th-century Gothic palace that belonged to one of Palma's most prominent families which now houses a luxury hotel with a stylish outdoor pool overlooking the bay of Palma.
The trendy twosome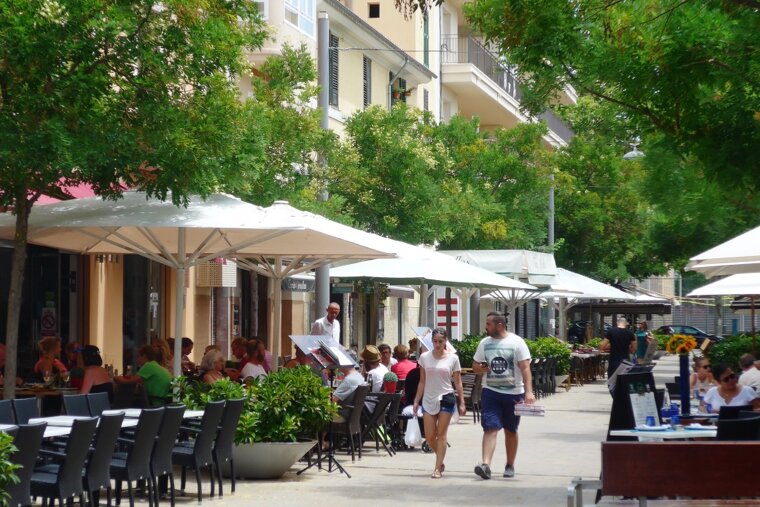 You can spot Palma's hip crowd in Santa Catalina, the town's artsy neighbourhood filled with alternative coffee shops, restaurants and shops. In the morning, you can visit the local market Mercat de Santa Catalina, walk the streets to soak up the funky atmosphere, browse the boutiques in search of quirky souvenirs and stop for lunch at trendy Santa, and bar hop along Calle Sant Magi for some of Palma's best cocktails to top off a perfect bohemian city break. We even hear that Santa Catalina is a great place for people watching...
The foodie fans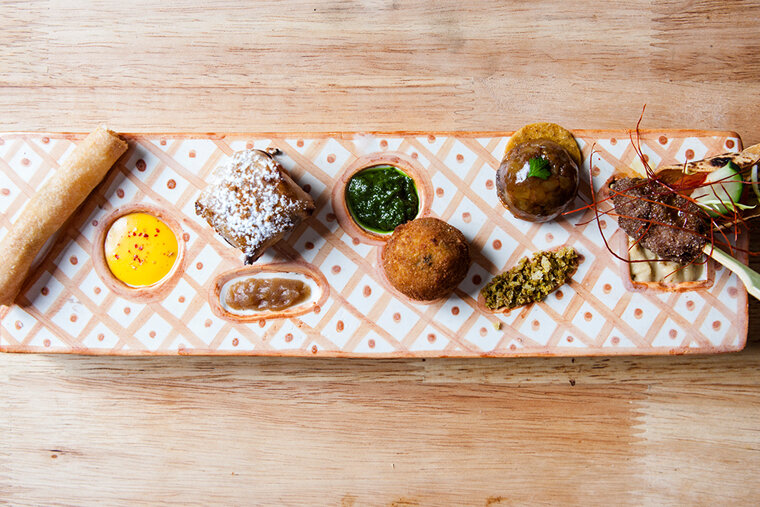 A few years ago, the words 'gourmet' and 'Mallorca' were hardly used in the same phrase, but that is rapidly changing. Nowadays, the island is a great destination for foodies, boasting no less than nine Michelin-starred restaurants. Even the humble 'Menu del Día' has been revamped to please the most discerning palates! From fine dining, through to tasty innovative tapas, lazy brunches and informative wine tastings, the island should be on every gourmand couple's bucket list.
More inspiration...
Mallorca has a lot more to offer to all the lovebirds out there. Check out our hotels and restaurants listings for more information on where to stay on the island and prepare to be swept off your feet.
Location
Mallorca Island, Mallorca