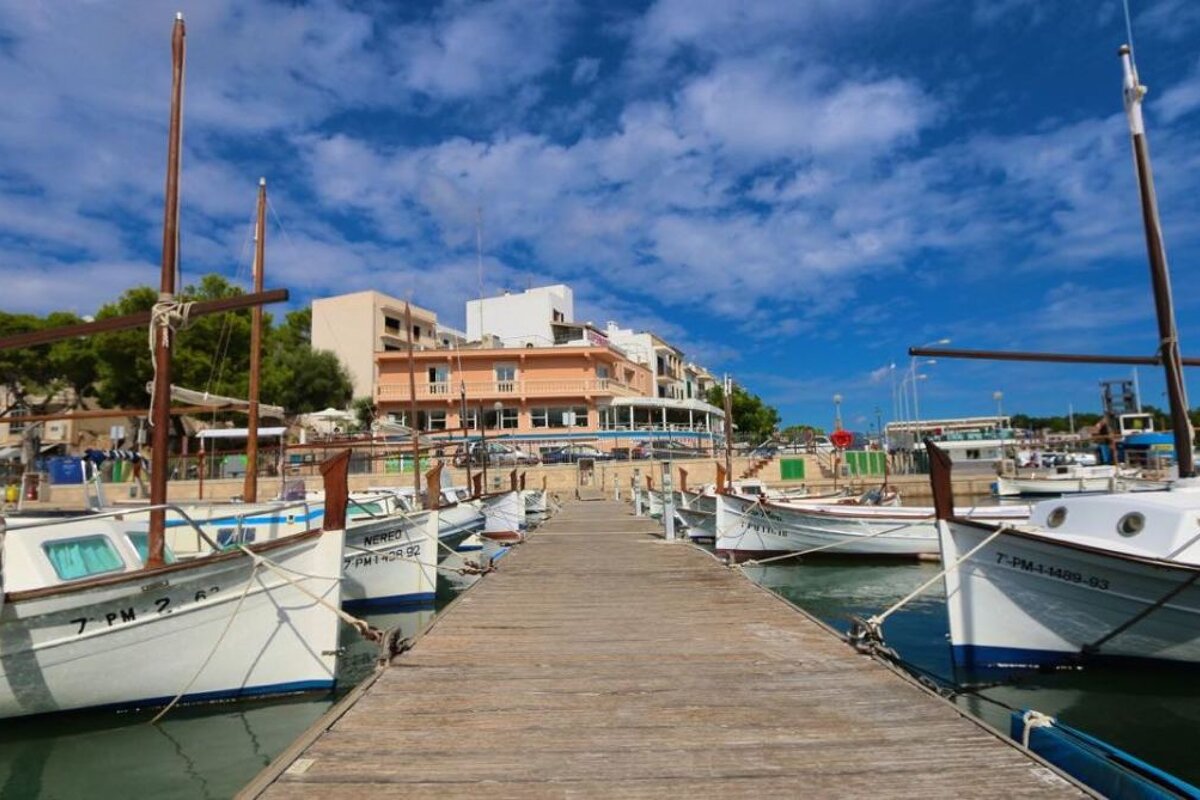 © Finca Ferienhaus Mallorca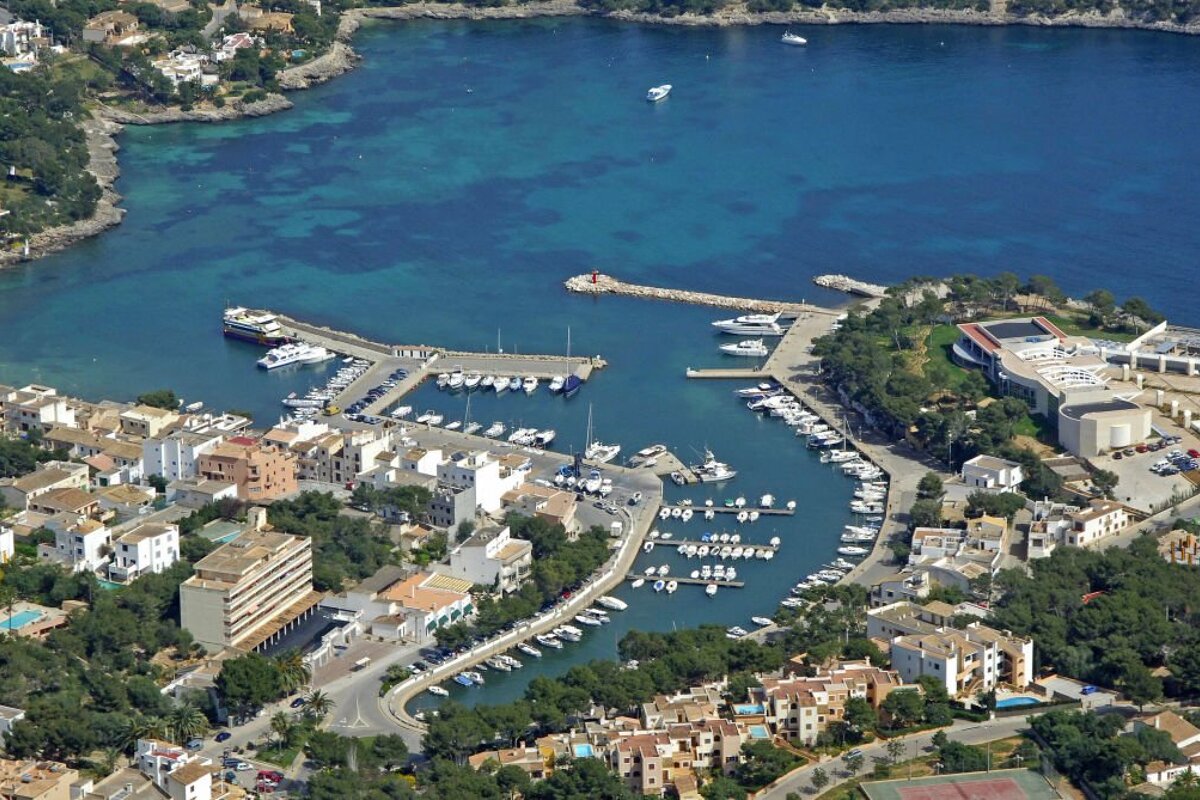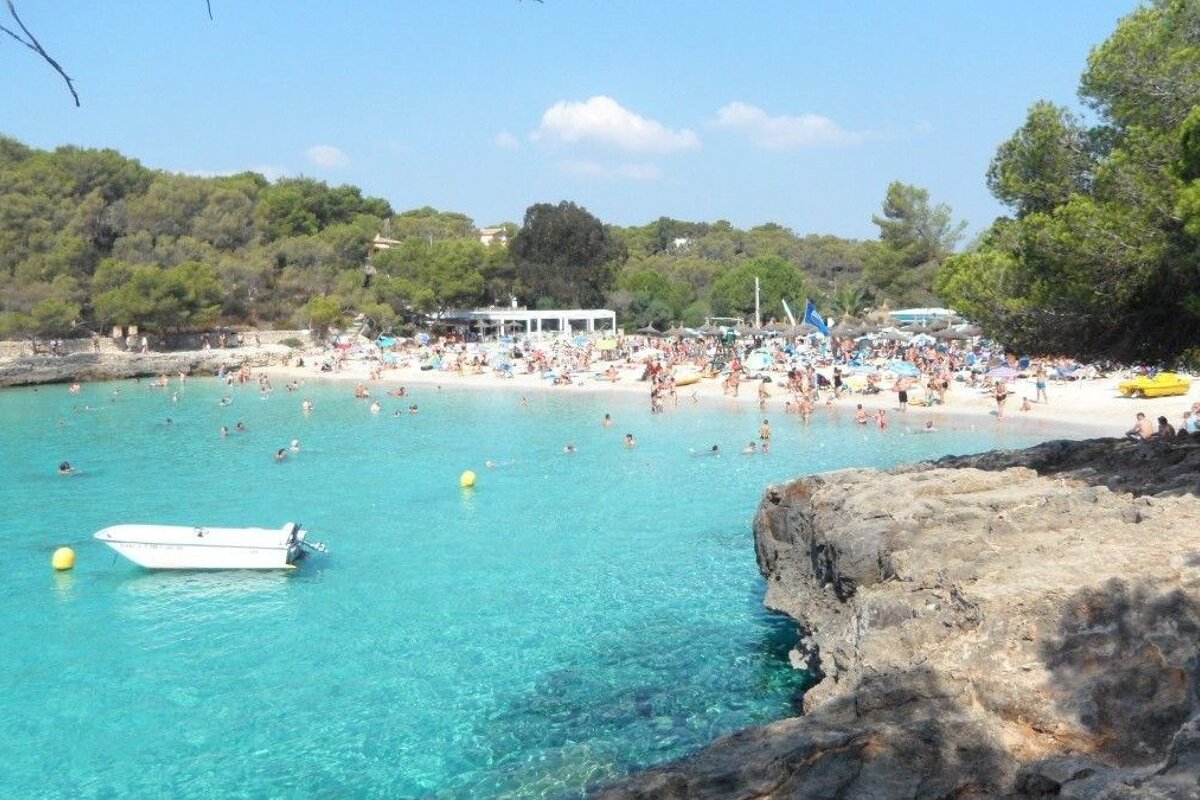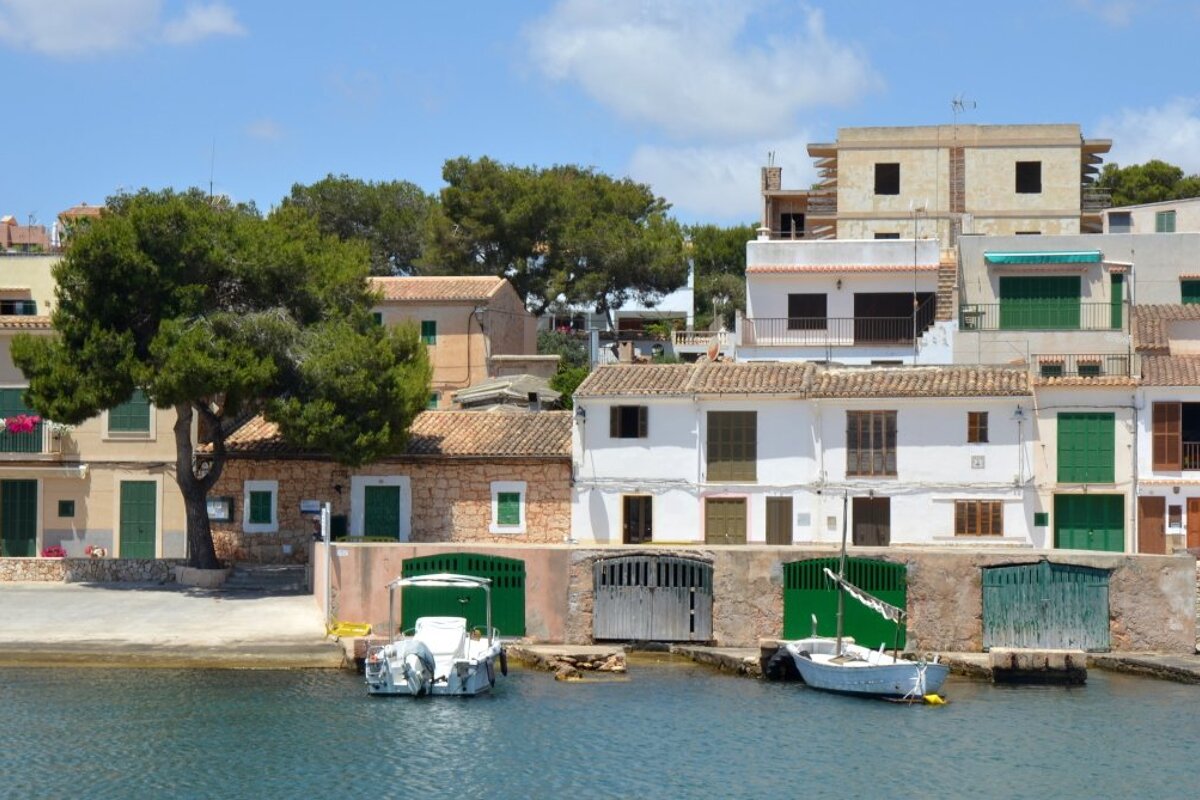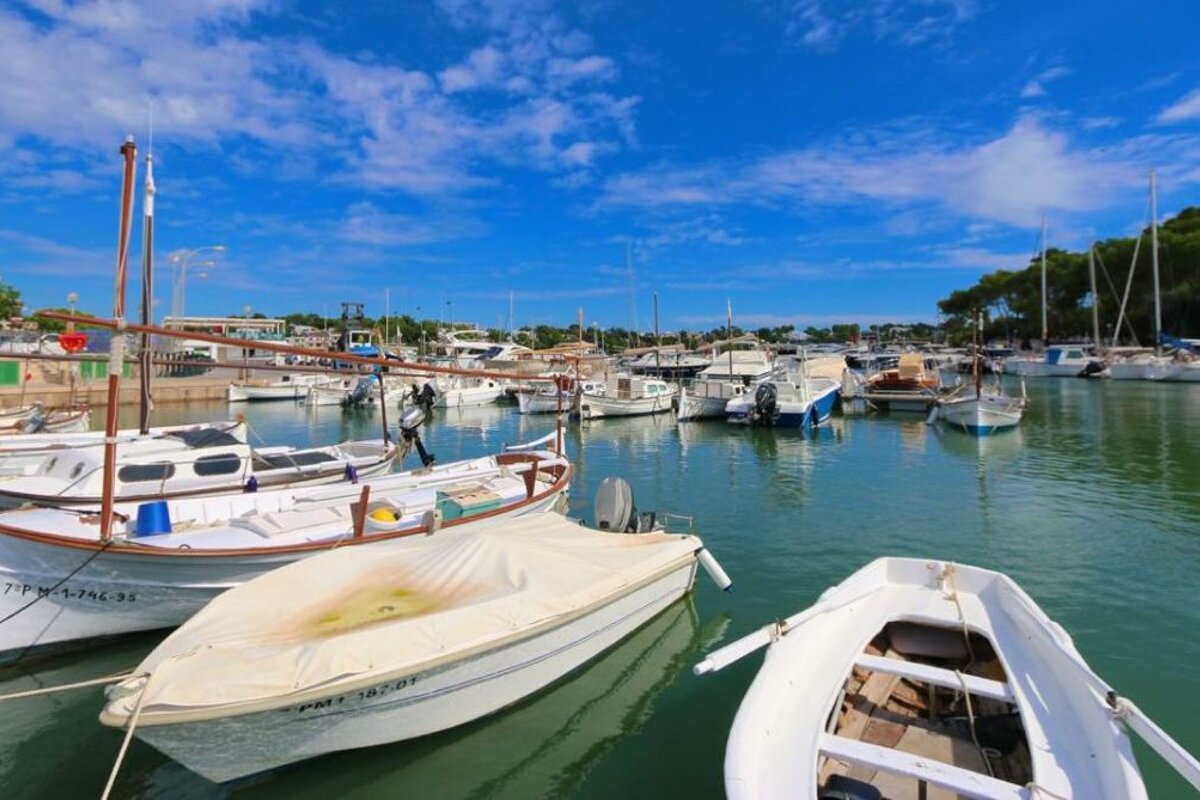 © Finca Ferienhaus Mallorca
Porto Petro, Mallorca
Pretty fishing village on the south-east coast of Mallorca
Porto Petro or Portopetro can be found within the district of Santanyí. This fishing village which retains much of its traditional charm, with most of its buildings, developed in the early 20th century, being handsome, colourful houses with authentic Mallorcan shutters.
The seafront is the place to be in Porto Petro. It contains a small harbour full of yachts and fishing vessels, and is home to the Real Club Nàutic de Portopetro as well as a departure point for some boat trips visiting the local area. You will also find a selection of traditional cafes and seafood restaurants dotted around the village.
The lack of a beach in the town makes it a wonderful place to stay if you are keen to keep away from commercial tourist resorts in the summer months. At the same time, it has everything on its doorstep, from some of the island's most stunning beaches in the surrounding area to the picturesque Cala Mondrago Natural Park a short walk away. If you want to visit a more touristy area for a day, the popular family-friendly resort of Cala d'Or is a short taxi ride away in the next bay.
There are just over 500 residents in Porto Petro and most of them are local Mallorcan so, in the winter, the main language you will hear is Spanish. As summer arrives, so do the tourists, which means you might hear some Germans, English and other European languages in the area. However, in comparison to most of Mallorca's coastline, this area has managed to escape the claws of tourism.
History & Culture in Porto Petro
There are records of Portopetro dating back to between 1281 and 1298, coinciding with the delineation of the estates which bordered the road between Santanyí and this town. Porto Petro was a trading port dating back to the 15th century, used for exporting Santanyí stone and importing wheat between the 15th and the early 19th centuries. There was even a customs office to control maritime trade. At the end of the 19th century, trading came to a halt and Porto Petro has since become a fishing port.
The area where Porto Petro now resides was originally a part of Sa Punta Estate but the beginning of the 20th century saw the land divided up and sold off. After this, the first hamlet developed, and, since then, the population rose from less than 100 to more than 500 over the course of the 20th century.
Like much of the coastline in Mallorca, there's evidence of the island's defense from pirates in the form of watchtowers found dotted along the coastline, although most of them lay in ruin. Torre d'en Bossa is the name of the watchtower at the entrance to Porto Petro.
Beaches in Porto Petro
There are no beaches within the resort, which is largely why it has escaped the tourist boom. However, some of the island's most beautiful sheltered sandy beaches are nearby. Cala Barca, S'Amarador Beach and Cala Mondrago can be reached from Porto Petro on foot or by car. They are all relatively small but extremely sought after. Cala Mondrago is perhaps the most famous for its beauty, thanks to its sand dunes, pine forests, beautiful coastline and rocky coves. It is so highly regarded that it has been protected from development. There are sun loungers, parasols, a bar/restaurant area, showers and a car park available here.
Things to Do in Porto Petro
Mondrago Natural Park
Nature lovers must venture south of Porto Petro to visit Mondrago Natural Park, which is one of Mallorca's top beauty spots and is overflowing with indigenous species of animals and plants. It comprises of forests, wetlands and gorgeous beaches. Here, hiking trails are clearly marked and you can soak up the beautiful surroundings and meet some of the wildlife the park is home to. It's also possible to cycle through Cala Mondrago Natural Park, it's a leisurely cycle ride which is good news because you won't want to cycle too fast as you might miss some of the best views.
Boat trips
There are a few boat trips departing from the port in Porto Petro, giving you the opportunity to visit beautiful coves like Cala Mondrago and Cala Figuera. For a bigger choice, there are also many more boat trips and yacht charter companies in the neighbouring Cala d'Or. An amazing selection of options is on offer, from half to full days, snorkelling, sunset dinner cruises, or glass-bottomed boat trips.
Dining in Porto Petro
Being a sleepy fishing village, you can expect to pick up traditional seafood in Porto Petro. For typical Mediterranean fare and paella at reasonable prices, head to Es Bergant which has a superb sheltered terrace overlooking the waterfront. If you're craving lobster paella go to Restaurant Maritimo, a traditionally styled fish restaurant set back from the marina. For a stylish setting head to Na Petra, which is a gastro bar and prides itself on serving local dishes with an international flair.
Hotels in Porto Petro
There is a good range of accommodation to choose from in Porto Petro, from luxury, large-scale hotels to budget-friendly apartment blocks and traditional style rustic fincas.
If a 4-star, all-inclusive resort complex is what you want, then Cala Barca Club Hotel is worth a look. Its winning features are the large swimming pool, the spa and, of course, the brilliant buffet breakfast. It's perfect for both couples and families looking to spend a week by the pool.
Agroturisme Na Martina is a family run establishment within a restored finca. It offers a home-away-from-home, intimate holiday setting with homely rooms but all the amenities you could want for a relaxing stay, including an outdoor swimming pool. The restaurant serves homemade regional cuisine, with fresh fruit and vegetables grown on site. There's also free parking and bicycle rental available!
How to get to Porto Petro
By car
It takes just under an hour to get to Porto Petro from Palma de Mallorca's Sant Joan airport. It's just one road, so an easy drive. Come out of the airport and follow the Ma-19 towards Campos/Santanyi. When you've passed Santanyi, travel onto Porto Petro.
Public transport
There is a direct public bus running from Palma de Mallorca Son Sant Joan Airport to Porto Petro. It's the A51 and it runs a few times per day. Alternatively, you can catch the number 1 bus to Plaça d'Espanya in Palma, where the 501 travels between Palma and Porto Petro more regularly throughout the day. This bus also connects Porto Petro with nearby Cala d'Or, Santanyi and Llucmajor.
Location
Porto Petro, Mallorca