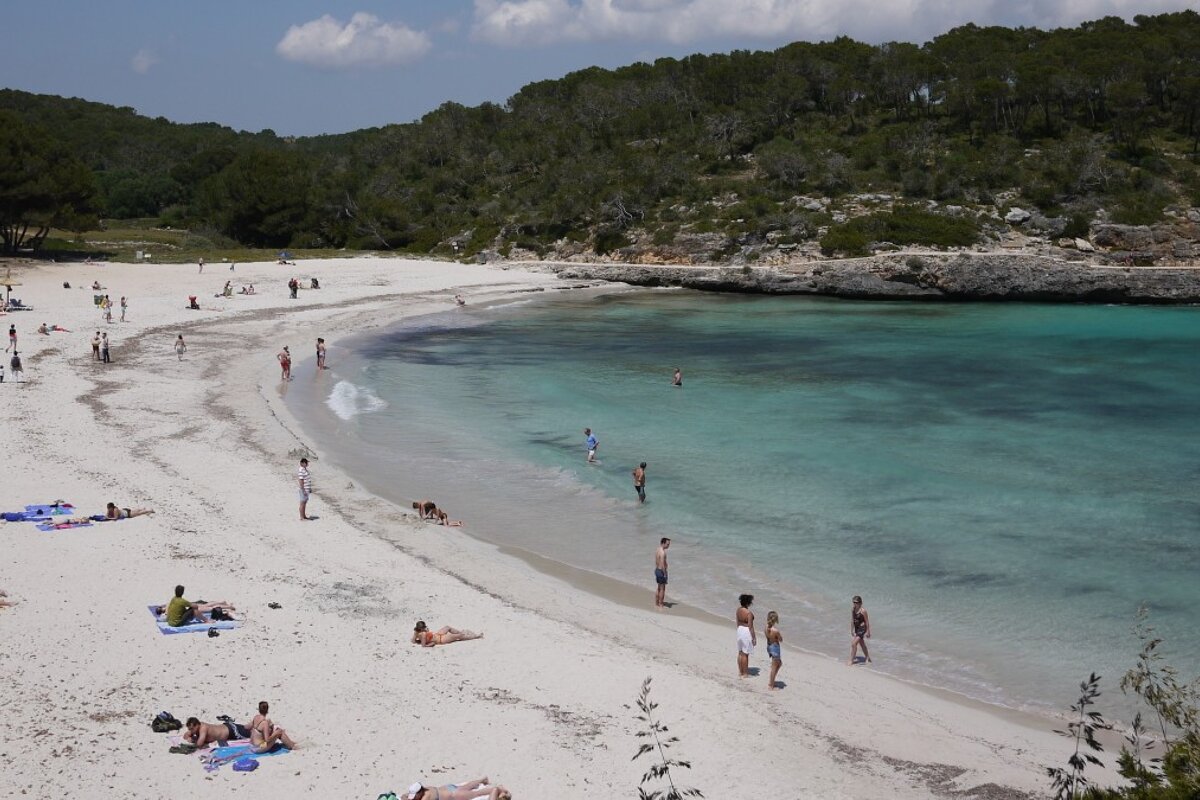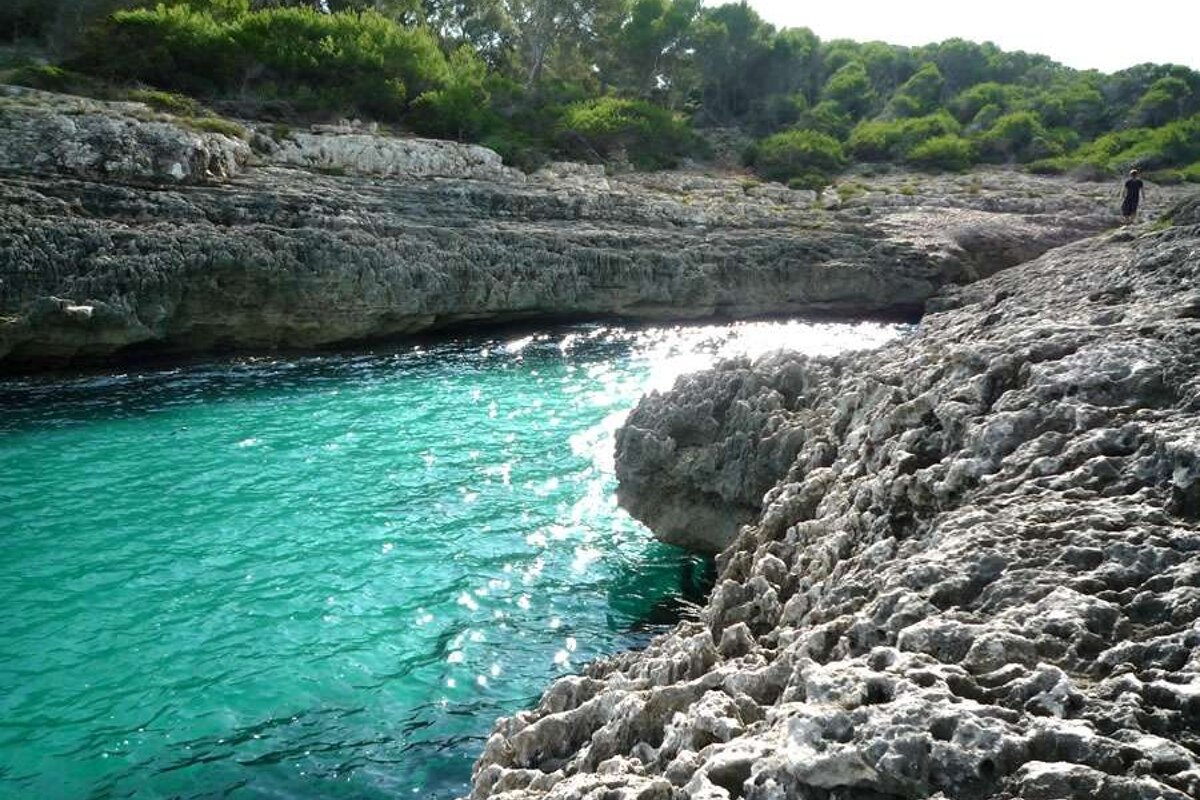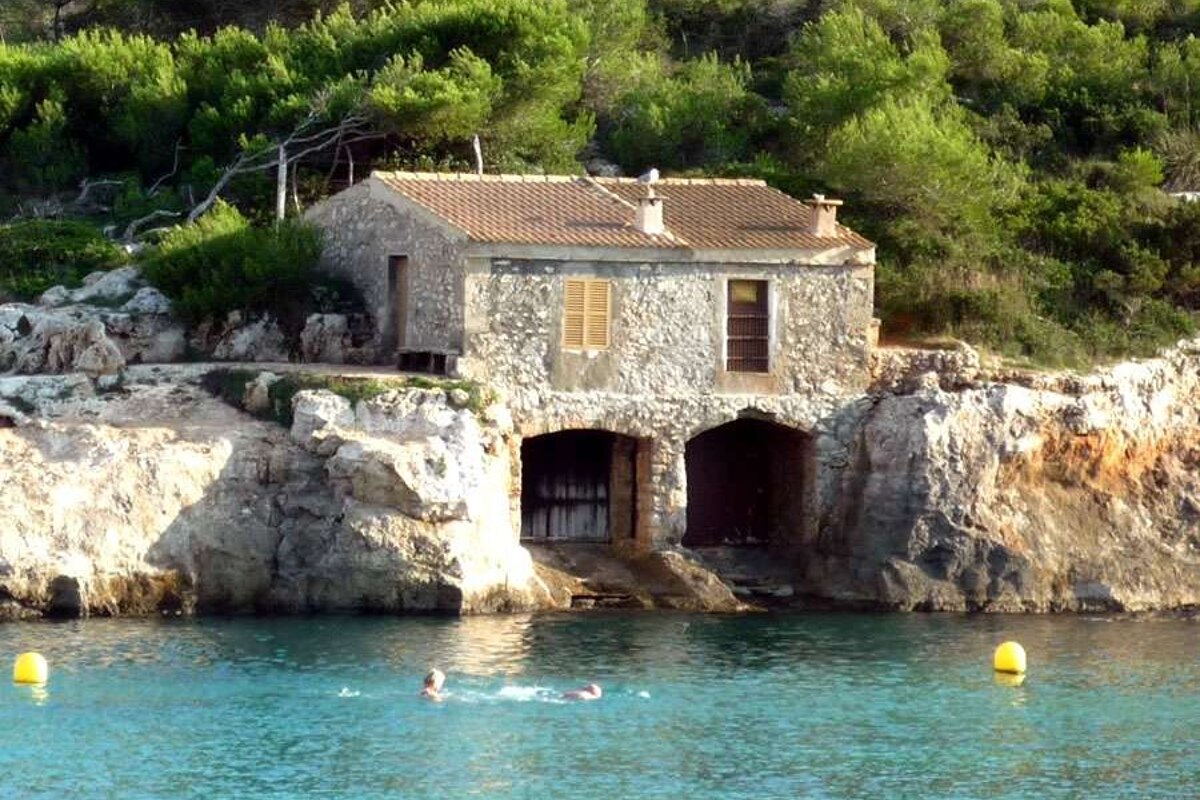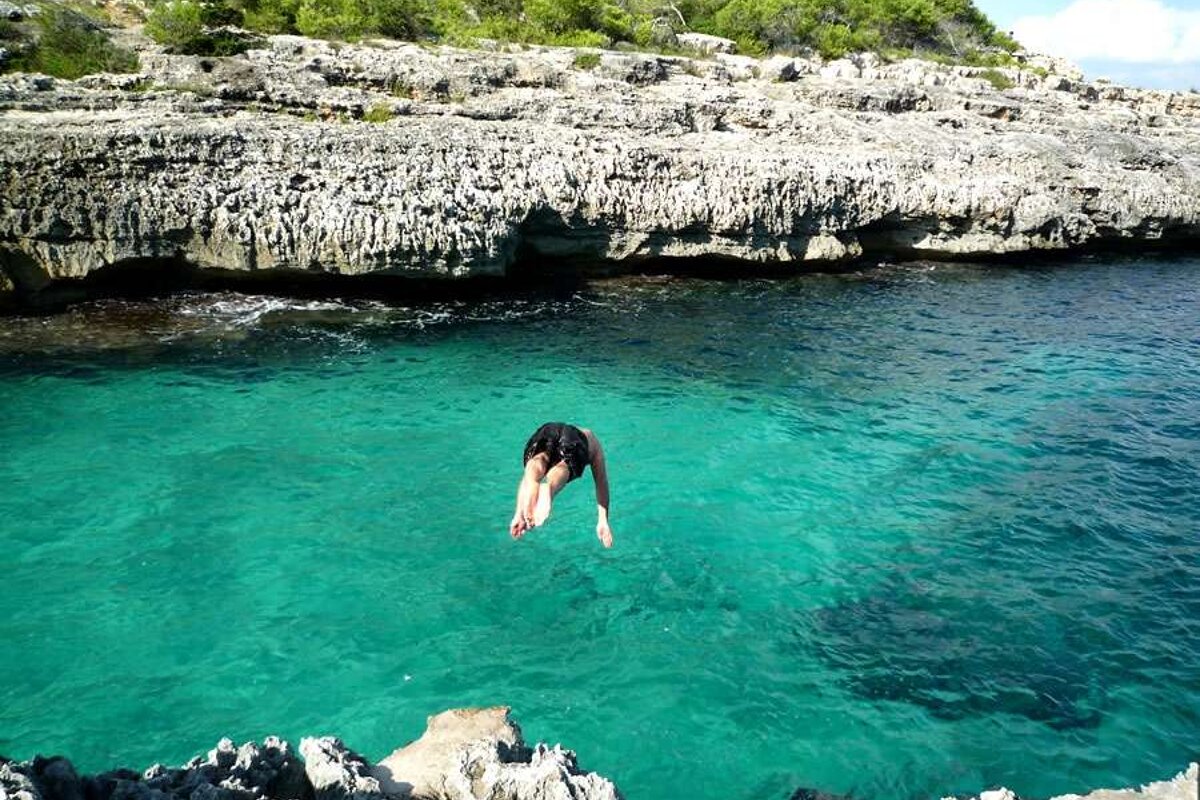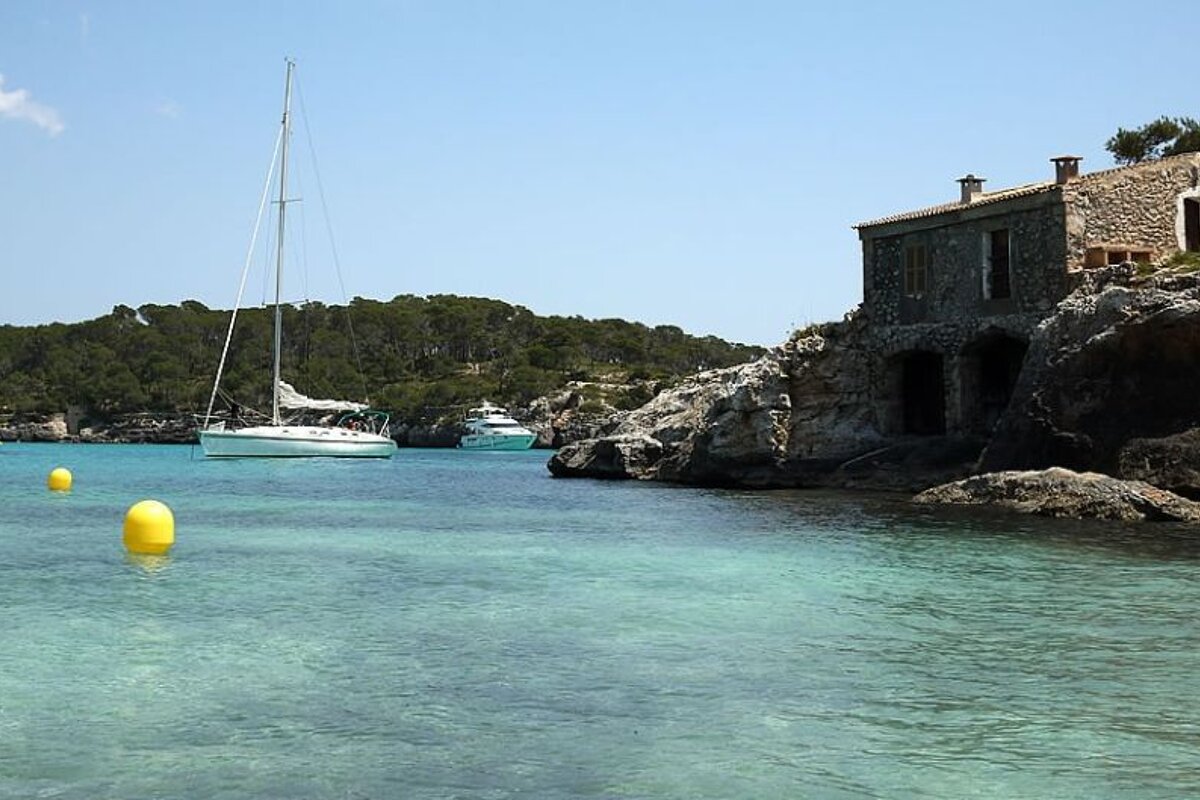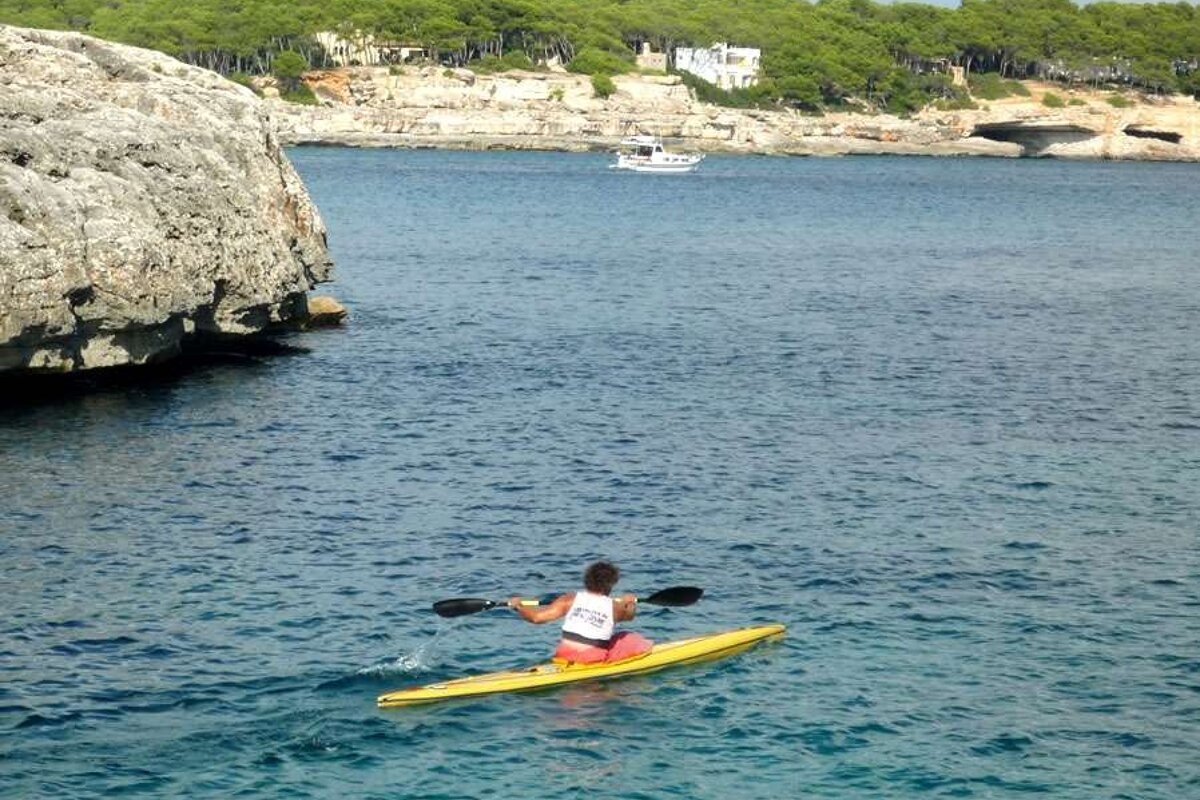 S'Amarador Beach, South-East Mallorca
Award winning beach in the south east of Majorca
S'Amarador is an award-winning glorious white sand beach that is part of the protected Mondrago National Park (south east Majorca, close to Cala d'Or), and so is beautifully unspoilt.
This is one of our favourite beaches on Mallorca - its relatively isolated location means only those with cars or boats can access it. There are sunbeds and parasols to rent, and a small bar for refreshments. Toilets and showers are available.
Free car parking is available about a five minute walk away.
The closest resort to s'Aramador beach is Cala d'Or and you can read all about it in our Guide to Cala d'Or. Alternatively, you could try staying in the close-by rural village of Santanyi, which has some boutique hotels and a very good weekly market.
Watch this
Setting & Location
Surrounded by cliffs and pine forests, the beach is made from soft white sand and is small at 150 metres long but has a depth of 50 metres. It is actually one of the larger beaches in this corner of Mallorca - most of the other beaches are in much smaller sheltered coves.
Water Safety & Clarity
The colour of the sea is truly spectacular - a deep, deep turquoise.
Beach Quality
The sand here is fine and white.
Watersports Nearby
The surrounding bays are very popular with yachts and you will see plenty of them as their passengers enjoy swimming in the sea, or taking part in some gentle canoeing. There are a number of walking trails in the area - highly recommended so that you can appreciate the true beauty of the place. If you follow the paved path to the east of the beach you will come across the next bay over where Mondrago beach awaits you. This is a smaller beach with a restaurant and is equally lovely if you can find a spot to sit!
To the other side of S'Aramador beach is a more rocky path from which you can explore the coastline. There are some great rock formations to be discovered and some fun ledges that seem made for diving into the surprisingly warm and welcoming sea.
Location
South-East Mallorca, Mallorca