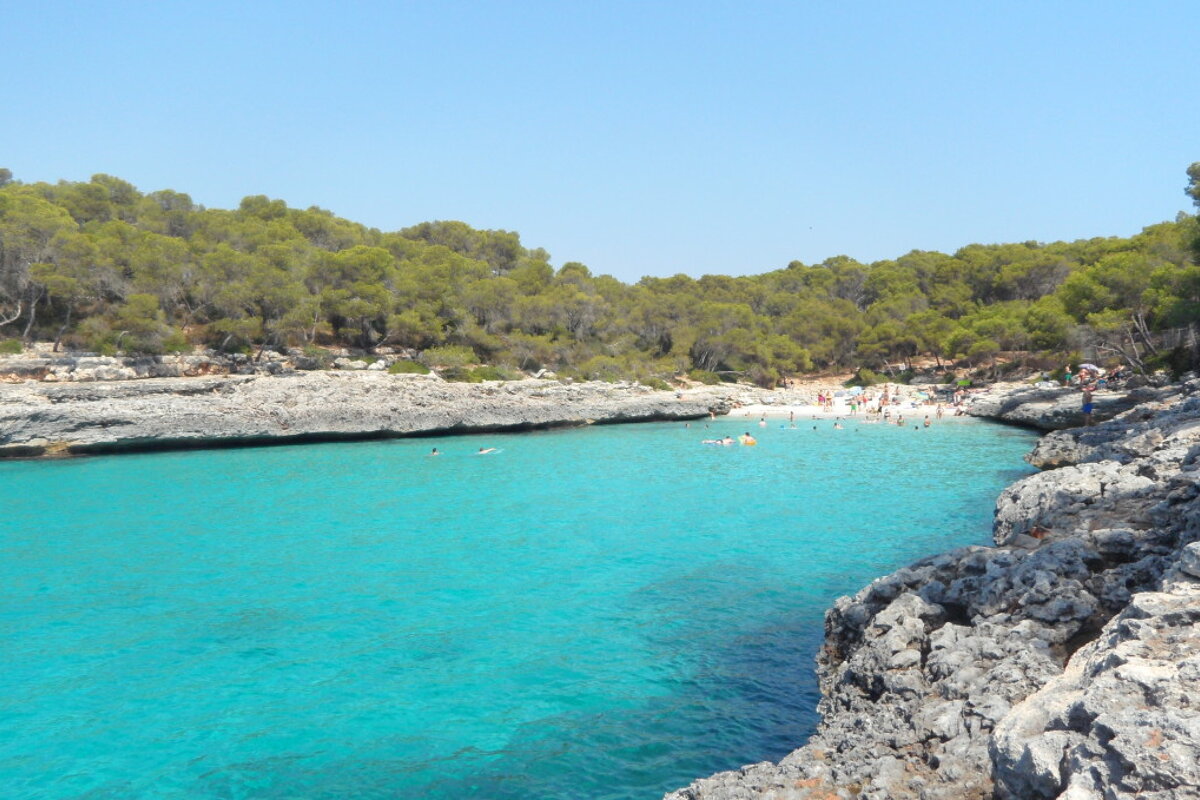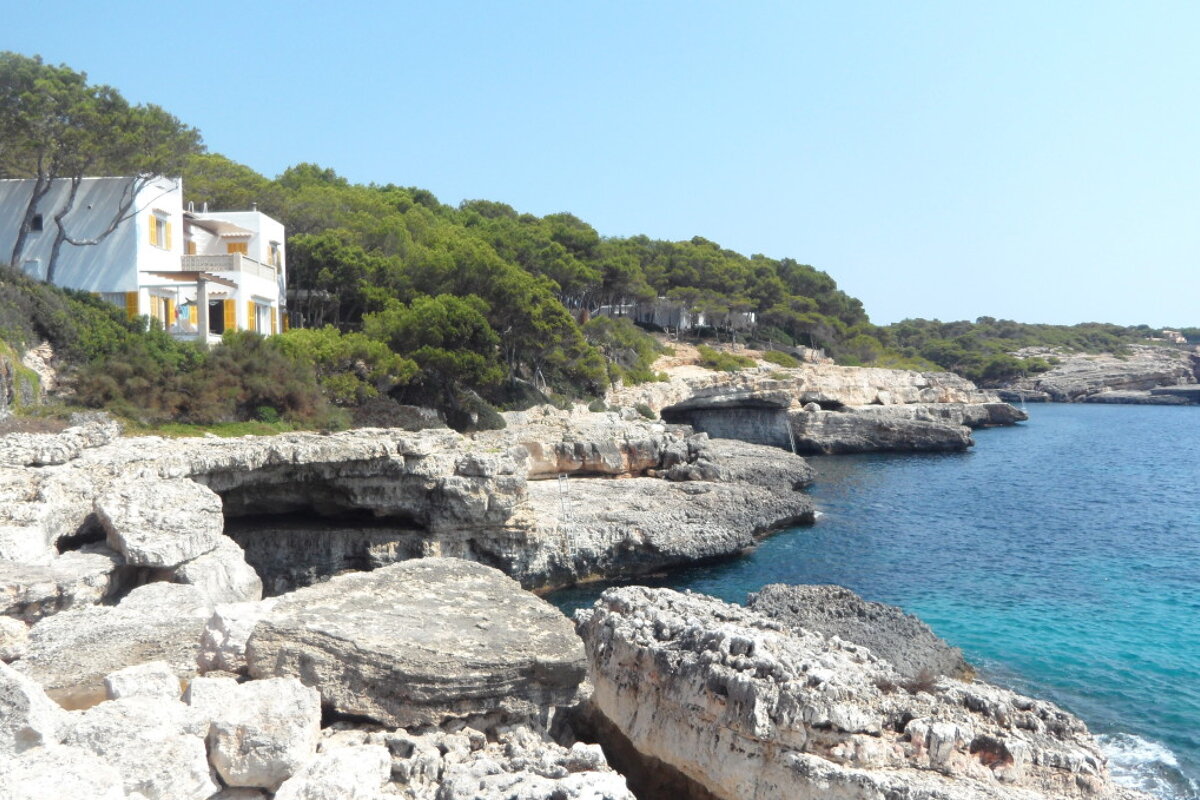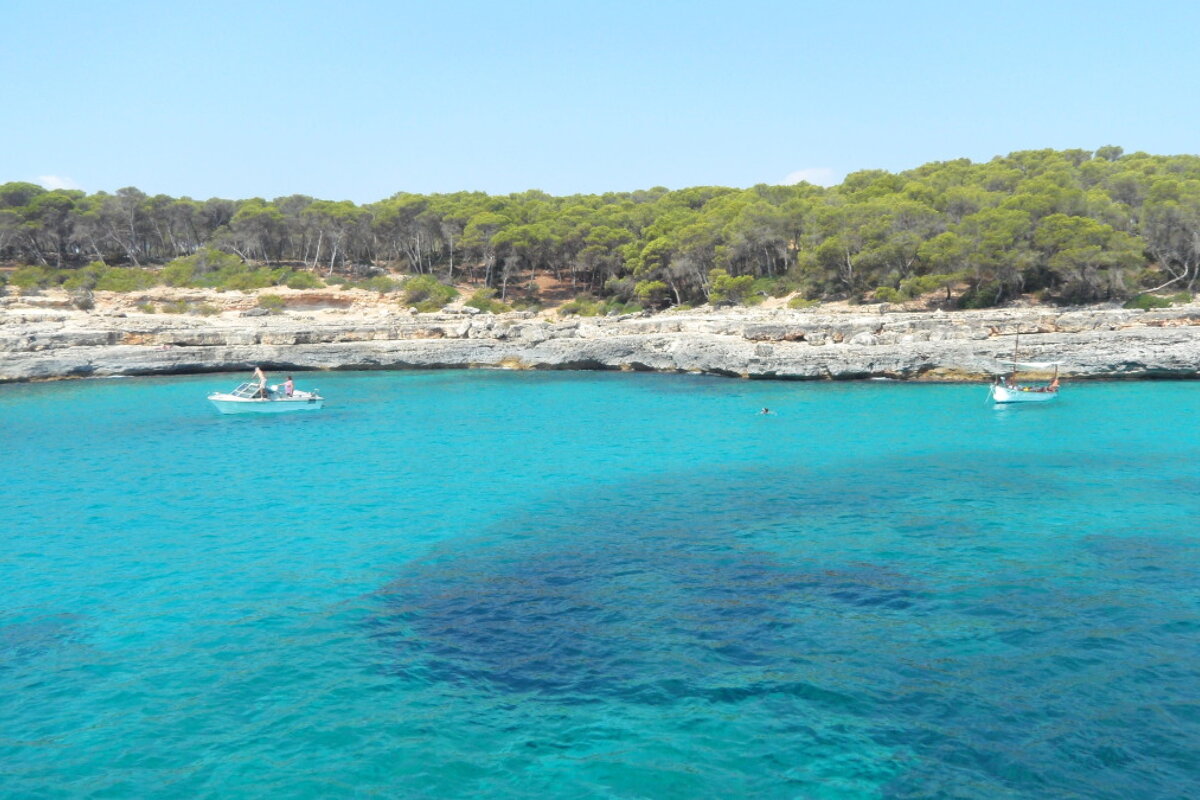 Calo d'es Burgit Beach, South-East Mallorca
Quiet little beach on the south-east coast of Mallorca
Calo d'es Burgit is a small bay on the south east coast of Mallorca, just around the corner from Cala Mondrago and within the protected Mondrago Natural Park.
This small beach is surrounded by low cliffs which make for excellent viewpoints, covered in pine trees. Its unspoilt appearance is strengthened by its fine golden sand and the lack of buildings surrounding it making it a great choice for those in search of some peace and quiet.
A popular cove with mooring yachts thanks to its favourable anchoring conditions, accessing the beach by land requires some walking. You can leave your car in a free parking area and then it is a 300-metre walk through the woods to reach it.
As it is a virgin beach, there are no facilities on offer here. For bars, restaurants, showers and more head to Cala Mondrago, only 500 metres away, or to the neighbouring resorts of Cala d'Or and Portopetro.
Setting & Location
Like most of the beaches on the east coast, Calo d'es Burgit is small. It remains quieter than many of the other beaches because it does not back onto a hotel and thanks to its remote location. The beach is 35 metres in length and 25 metres deep and is composed of fine golden sand. It backs on to beautiful pine forests.
Water Safety & Clarity
The water is a beautiful colour and very clean. The beach doesn't have a lifeguard on duty or any amenities but it is one of the quietest on the east coast.
Watersports Nearby
Calo d'es Burgit sits in a small sheltered cove surrounded by cliffs that make it popular with snorkellers who enjoy the calm waters.
Location
South-East Mallorca, Mallorca