Top 11 rainy day activities in Mallorca
What to do in Mallorca when it rains
Mallorca is a popular holiday destination largely owing to more than 300 days of sunshine beaming down across the island each year. However, that happy statistic does still leave 50 days on average when the sun doesn't shine, and visitors often struggle to dispel a sense of disappointment when their holiday vision of sunshine and sparkling sea is marred by rain and windy weather.
Luckily, bad weather passes through Mallorca quite quickly after a few torrential downpours but it's possible that it will stick around for a couple of days of your holiday. So, to help you chase away the gloom and recognise all the fun still to be had when it's raining on the island, we've pulled together a list of the best activities for a rainy day.
Visit the caves
You can explore some of the island's natural beauty without getting wet by heading underground. Mallorca is home to some pretty impressive cave formations. The most famous are the Cuevas del Drach, owing to the underwater lake tour and classical music performance included in the tour. Artá's Caves are also pretty spectacular and are certainly an hour well spent.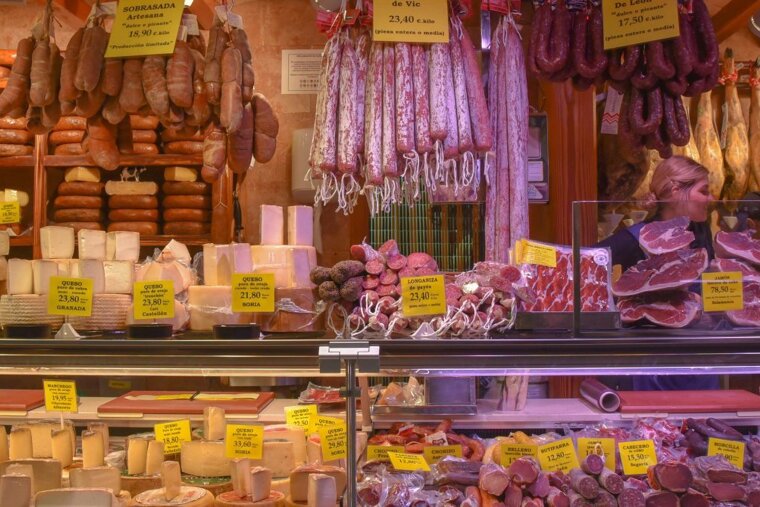 Experience Palma's traditional food markets
The Mercat de l'Olivar and Mercat de Santa Catalina are traditional food markets where you will rub shoulders with locals buying their weekly groceries. You will also find spots to indulge in a small beer or glass of local wine, and stalls selling local and international dishes where you can enjoy jamón and cheese, paella, patatas bravas or, if you want to veer away from Spanish cuisine for the day, do try the Sushi bars.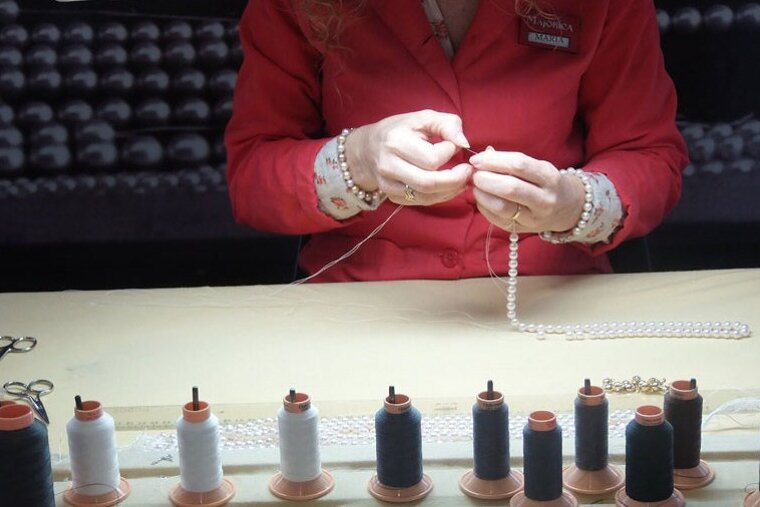 Learn more about Mallorca's famous pearls
Mallorca's famous for its artificial pearls and a visit to the Majorica flagship store in Porto Cristo is a must for many who come here. Here you can learn more about the pearl-making process, then visit the showroom and buy pearl jewellery from the shop at factory prices.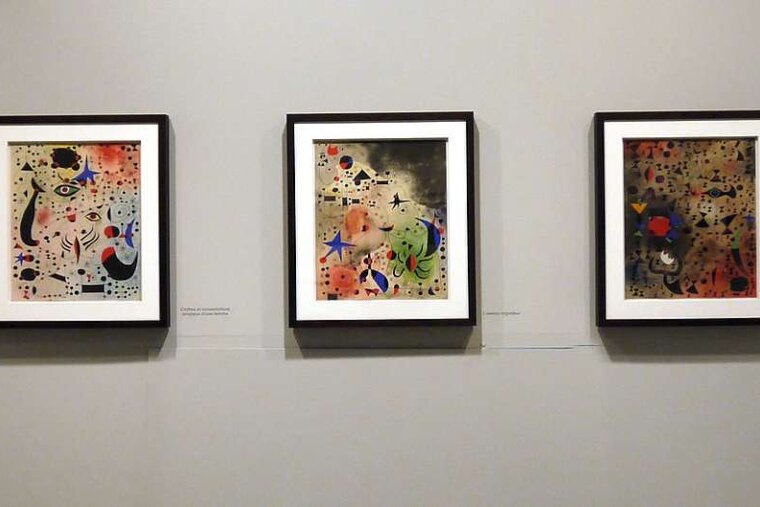 Marvel at the art galleries
Mallorca is really rich in art. In Palma, the Fundació Museu Joan March guarantees you will see art from some of the most famous Spanish artists, including Dalí and Picasso with more than 70 permanent pieces residing there. Es Baluard Museum has a good range of exhibitions so do check out their calendar to see if anything tickles your fancy. The Pilar and Joan Miró Foundation and Museum which is Miro's old studio from when he relocated to Mallorca. Finally, a place to see and buy from some aspiring artists on the island is in the beautiful Rialto Living shop in Palma. They hold some remarkable exhibitions so if you are in the city, on a rainy day or not, do pop by to check them out.
In the west of the island there's CCA Andratx, widely known as one of the largest centres of contemporary art in the Balearics and mainland Spain. A variety of sculptures, paintings and modern art from national and international artists can be found here.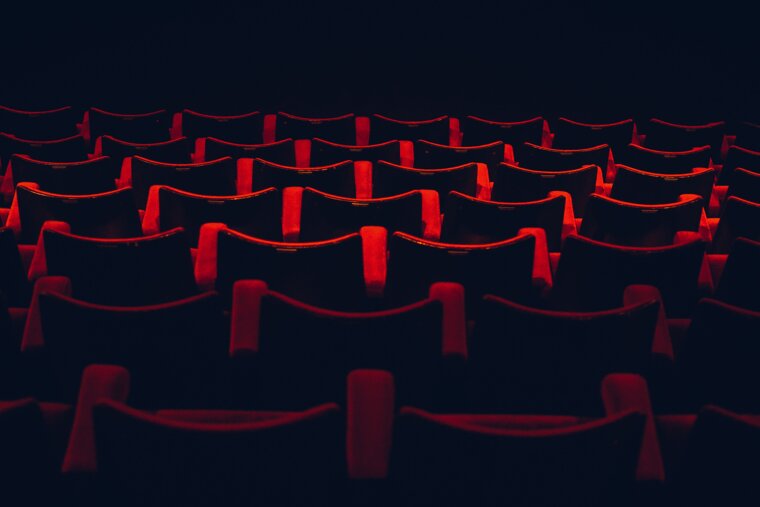 Go to the cinema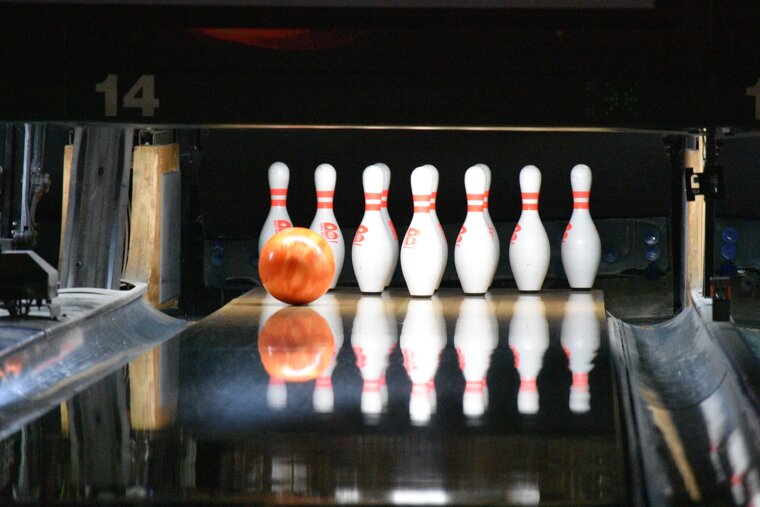 Play ten-pin bowling
The island has a few bowling alleys around the island but Mallorca Bowling in Palma is the biggest and best. It also has a wide range of other activities and entertainment to get involved with, including karaoke, a playground and gaming machines, making it the perfect place to spend the day with the whole family.
Indulge in some retail therapy
Go shopping to cure your rainy day blues in Palma's city centre – head for Passeig des Born and the streets around here. Or travel to Mallorca's indoor shopping & leisure centres, which provide the perfect shelter from the rain after all. FAN Mallorca and Porto Pi are the two primary shopping centres on the island and have a wide range of high street shops. There's also Mallorca Fashion Outlet, a shopping and leisure outlet which offers some world famous names like Nike, Calvin Klein, Diesel, Levi's and Lacoste at discounted prices. Here there are also restaurants, an electric indoor karting circuit and an indoor soft play centre for children.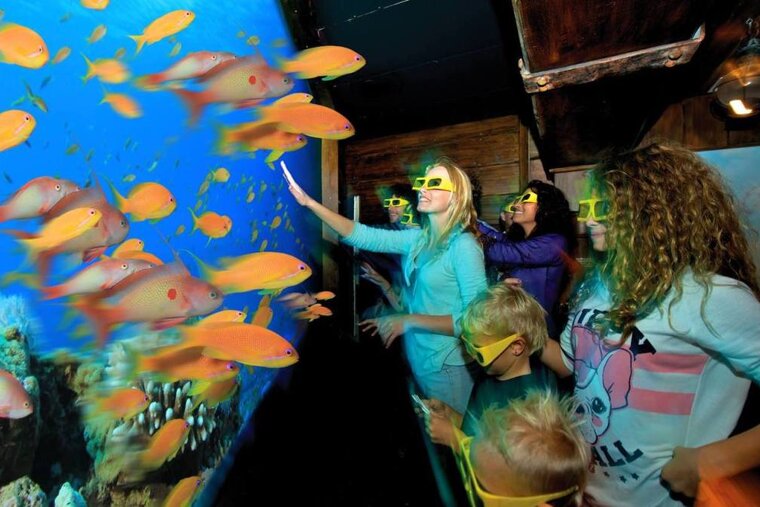 Take the kids to the Aquarium or a Theme Park
Katmandú Park in Magaluf has been voted a one of the best amusement parks in Spain Just look for an upside-down house – inside, a whole world of wonders await you including interactive experiences, mazes, and games. The house also encompasses a large soft play area for kids under 12 years old. Please note that this theme park is only open between April and November.
If you are looking for a games arcade and soft play area that is open all year round, then there are also a few of these on the island. One of the most popular is within Porto Pi shopping centre in Palma.
Then there's Palma Aquarium, one of the best of its kind in Europe. Kids will marvel at the variety of colourful fish and the spectacular shark tank, the deepest in the continent. There is even a play area dedicated to the small ones with a spectacular pirate ship, as well as a cafe and restaurant where you can have pizza and ice cream for a tasty lunch break.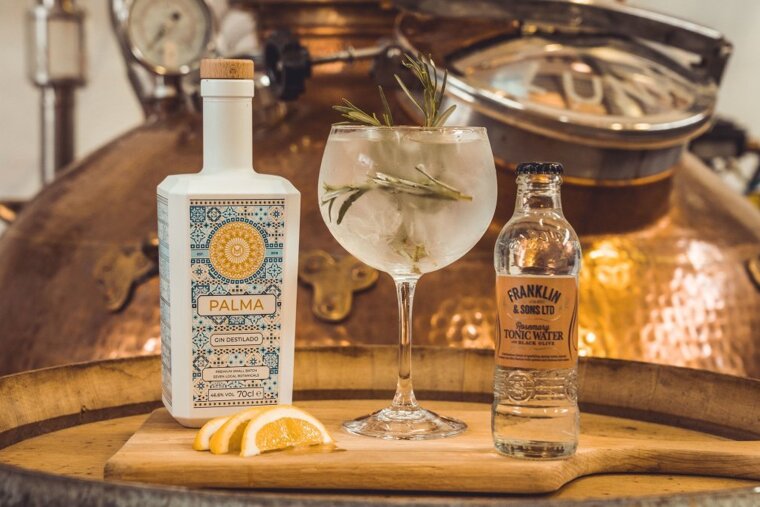 Sample some local produce
Wine tastings are a popular thing to do on the island and, lucky for you, there are quite a few vineyards open year round. Bodegas Angel near Santa Maria del Camí is open Monday-Saturday and you can enjoy a tour of the bodega and a tasting. If you are in Palma, there is also a great bar called Wineing in La Lonja, they have a concept where you take a card and can try a variety of wines, mainly from Spain and Mallorca. At the end, you just take your card to the cashier and pay the bill for what you have had.
If gin is more your thing, then a trip to Mallorca Distillery should be on your hit list. They provide distillery tours, cocktail masterclasses and you can even make your own gin. If the weather forecast is bad, we would recommend booking these activities up in advance as there is limited availability.
Or if cocktails are more your thing, you can watch the rain from one of Mallorca's many cocktail bars, Palma's old town plays host to countless cocktail bars, perfect for a bar crawl, Bar Nicolas, El Neo and Abaco should be on your hit list.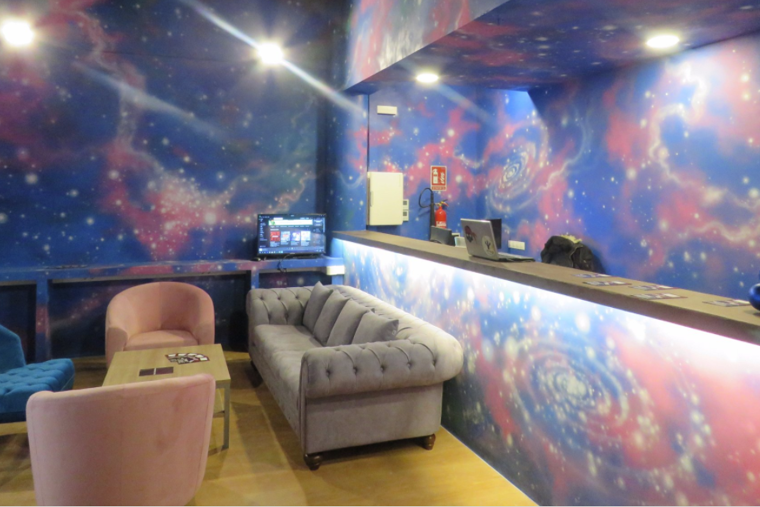 Take on an escape room challenge
Palma Escape Rooms offer adventure themed rooms, each with different levels of difficulty, for example 'The Wine Cellar' to 'The Lost Ark', 'The Train' or 'The Jungle' have all been created over the years. Whichever room you encounter, you need to work together to get out within a time limit. Groups are left with clues and overcome unexpected situations so it's a great team-building experience which certainly gets brains ticking. Note the themes of the rooms do change but take a look on their website to see the latest adventures they have in store.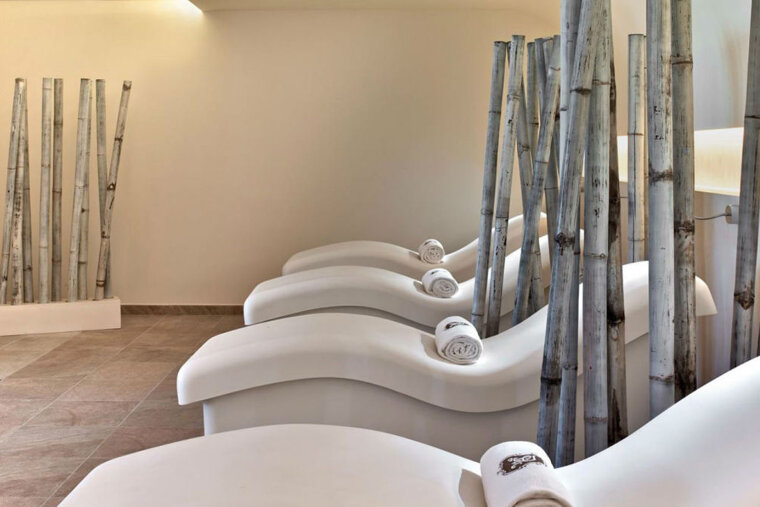 Relax in a Spa
More inspiration...
As you work your way through our rainy day list in Mallorca, you'll soon realise that the only thing that's really off the table in the rain is sunbathing and that there's a whole host of other exciting activities waiting for you.