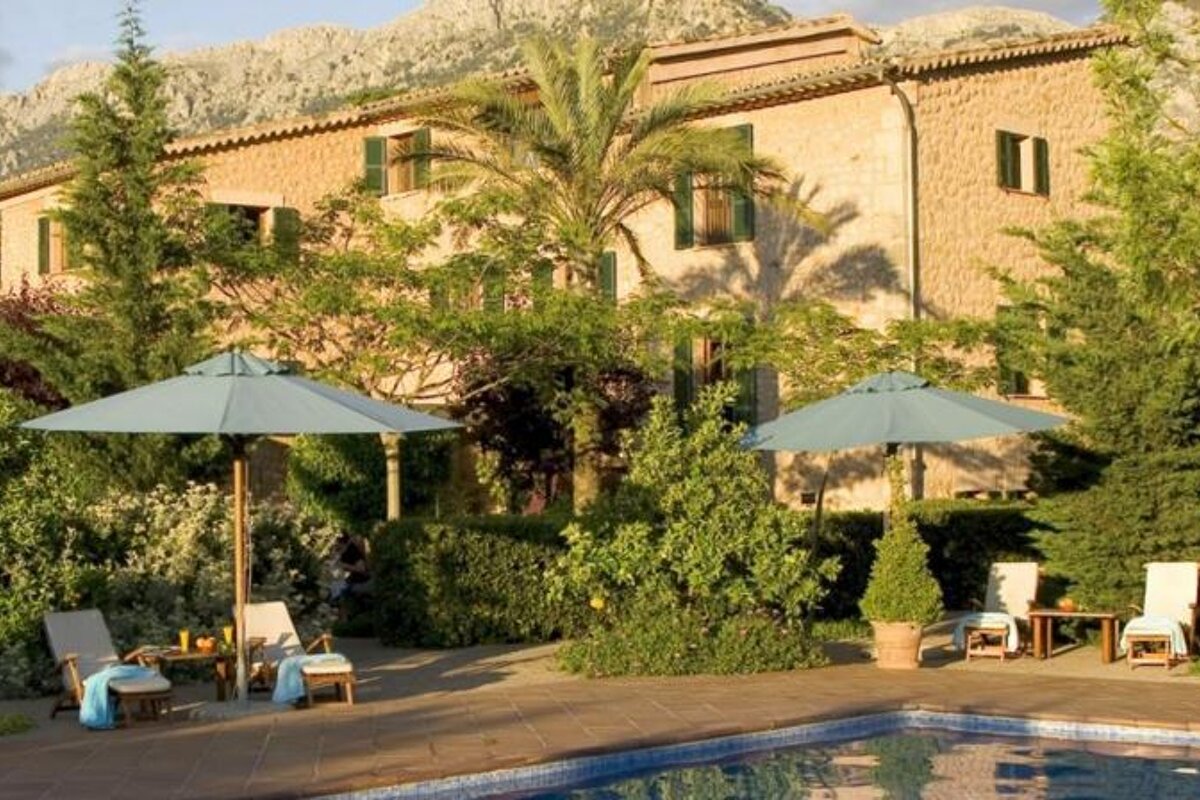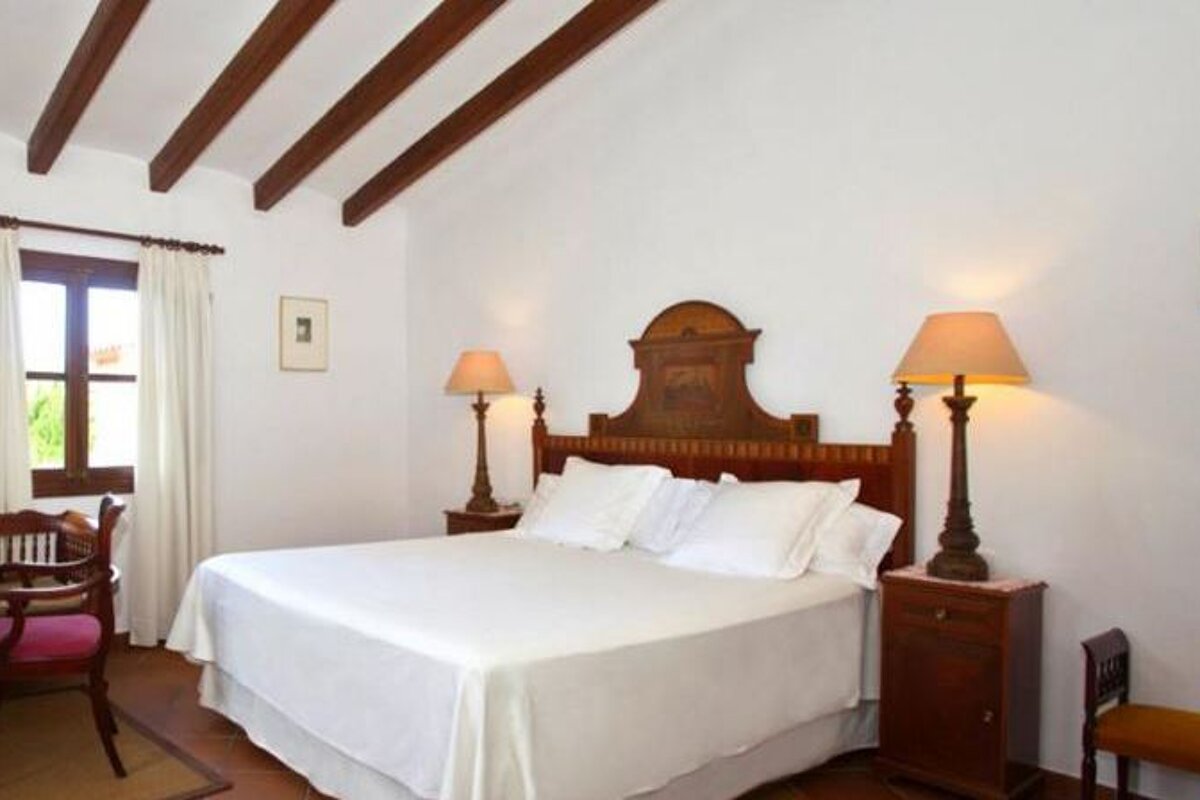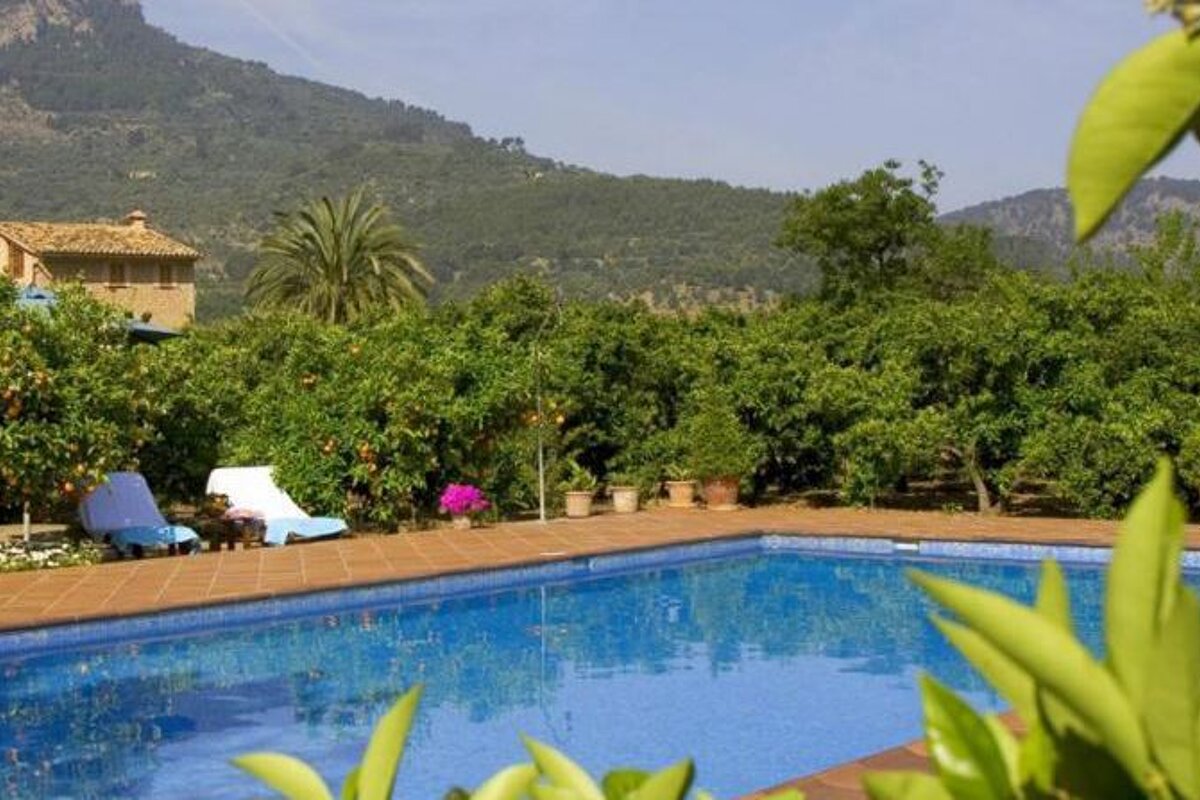 Ca's Curial Finca Hotel, Soller
Highly rated, adult only Finca hotel
This hotel is surrounded by mountains in the Sóller valley, located in the middle of the north coast of Majorca and isolated from the rest of the world for centuries. Until the 19th century it was only accessible through dirt roads from neighbouring villages like Deià, Lluc or Sa Calobra. Later on, the Sóller train connected this beautiful place with the rest of the island. The property is surrounded by torrents that isolate the finca from the town, offering a perfect oasis where to rest and relax in the middle of nature.
The finca consists of three typical old Mallorcan houses from Muslim times, totally restored to offer comfort while maintaining their features and style. These houses are surrounded by thousands of lemon and orange trees in an area of 50,000 m2.
The hotel has a total of nine rooms, two of which are double rooms, two junior suites and 5 suites. Rooms are furnished with rustic Mallorcan style and offer views to the mountains. Since it is a rural house, every room is different from one another and have their own personal charm. Most of the rooms have a terrace and all of them are equipped with phone, bathroom with tub and shower, heating, air conditioning, satellite TV, minibar, tea, safe, hair drier, bath robe, sleepers and toiletries. Additional beds or cots can be placed in some rooms.
C'as Curial also offers a couple of stand-alone properties for rental:
Ca's Colupe - On the grounds of C'as Curial there is a small house which was, back on time, home to the finca wardens and is ideal nowadays to host a big family or group of friends. The house can be reached through a path lined with orange trees, away from the main building and surrounded by blooming trees. The house is decorated in a rustic and attractive style and the BBQ in the garden by the porch is ideal for relaxing evenings in the peace and quiet of the country. Ca's Colupe can be rented out per weeks and has a sitting room, kitchen, three bedrooms and two bathrooms.
Ca'n Pons - A rustic house furnished to the most typical Mallorcan style, is also ideal to host a big family or group of friends and is located just one kilometre away, in the picturesque hamlet of Biniaraix. Ca'n Pons can be rented out per weeks and has a sitting room, kitchen, four double bedrooms and two bathrooms. To make your stay unforgettable it also boasts a big terrace, private swimming-pool and a BBQ.
Reviews
269 verified reviews by
"Excellent"
Good to know
"Great desserts & fruits"
Visitor comments
"My husband and I stayed at Ca's Curial in August 2015. We absolutely loved it in every respect. The gardens, terraces and he surrounding orange groves were just beautiful and immaculately kept. The views up to the surrounding mountains were spectacular. The accommodation is luxurious, without being ostentatious - and the breakfasts on the terrace under the orange trees, with lots of delicious fruit, unlimited amounts of orange and orange juice of course, cereals, breads, cakes and pastries, and cheese and cold meats, were just perfect in every way. " - Trip Advisor
"My husband and I have traveled extensively in Europe and in the U.S. Ca's Curial is one of the most wonderful places we've ever stayed. The property is very lovely; with beautiful gardens, the orange orchard, paths lined with lavender--everything contributes to an atmosphere of peace and tranquility. The family ownership, and especially Andreas' presence show in every aspect of the service at the hotel. One feels immediately welcomed and at home. The rooms are beautifully appointed, comfortable with good lighting and quality linens. Everything is impeccable." - Trip Advisor
"Ca's Curial is the perfect finca from which to enjoy the best of old and modern Majorca - ideal location - an oasis of calm in an orange grove in old Soller within easy walking distance of the town centre and for interesting walks in the surrounding countryside. Beautiful suites in restored old buildings and excellent meals." - Trip Advisor
Contact
Address
Camí de Villalonga 23
07100
Location
Soller, Mallorca