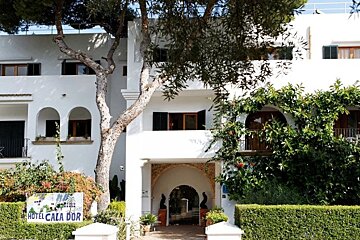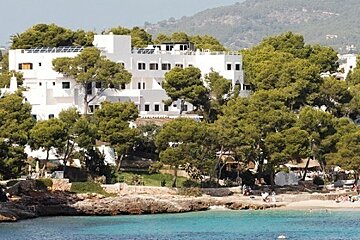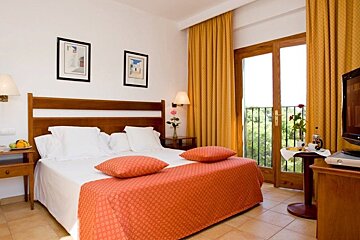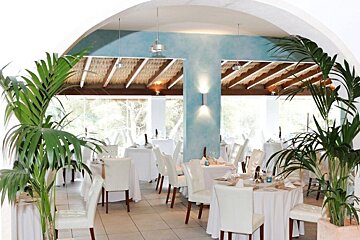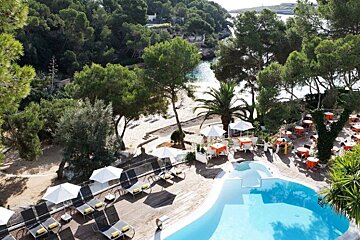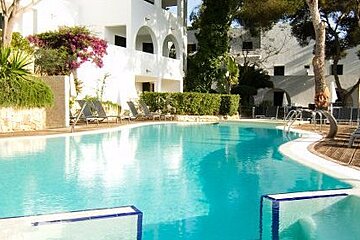 Cala d'Or Hotel, Cala d'Or
Hotel converted from an ex military post, originally built in the 1930's
Set in a tranquil cove, this hotel is just 300 metres from the city centre. Guests can take a few steps out the door to the crystal clear Mediterranean waters or enjoy the shops, restaurants and bars in the city centre.
The 95 guestrooms of the hotel are all air conditioned have telephones, satellite television, and wireless Internet, safes, minibars, and hair dryers.
This renovated former military headquarters dates back to 1932 and extends to a private beach.
The 2 story hotel was completely renovated in 2000 and some amenities include 24 hour reception, a swimming pool with an adjacent poolside bar, an onsite restaurant, a garden, a television room, a currency exchange desk, a games room, a terrace overlooking the bay, a cafe and an air-conditioned restaurant with a separate non-smoking area.
Reviews
572 verified reviews by
"Excellent"
Good to know
"Hotel could use some updating"
Visitor comments
"Fantastic holiday" - Trip Advisor
"This really is a hotel for repeat guests - we saw lots of people we recognised from last year and previous years- in fact it was a bit of a time warp as we all seemed to be sitting in the same seats round the pool!" - Trip Advisor
"Great location next to everything!" - Trip Advisor
Location