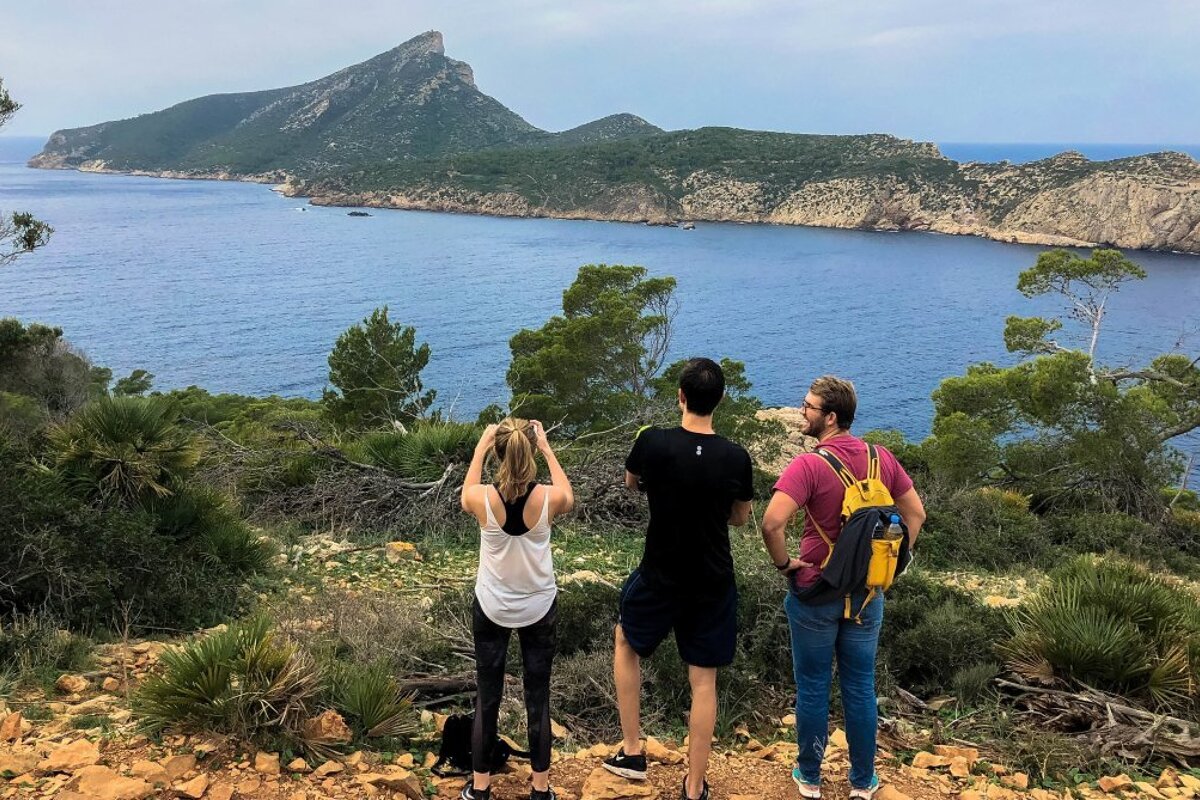 Easy summer hikes in Mallorca
We choose six places worth the hike this summer
Believe it or not, Mallorca is one of the trendiest hiking holiday destinations in Europe right now. Whilst spring is the favourite time of year for walkers to get their boots on, there are plenty of shorter and easier walks for those seeking a summertime stroll.
Many of the routes on the island begin or end near a superb eatery, so if a walk and epic meal combo sounds like something you would like to do on the island, then here are some of our top picks for this summer.
1. From Deià to Cala Deià
2. From Alaró to Alaró Castle
3. From Palma to Portixol
4. From Ses Salines to Es Trenc Beach
5. From Sant Elm to Torre de Cala Basset
6. From Portal Vells to Cala Figuera
1. A gentle walk to The Night Manager's restaurant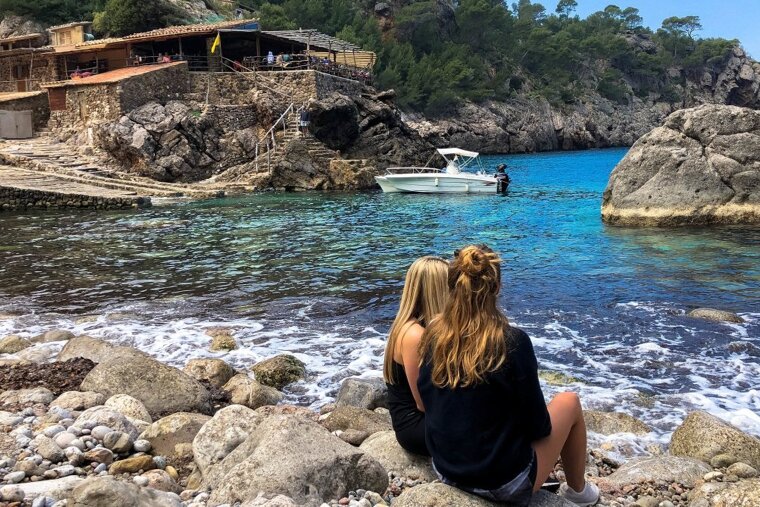 A walk that takes you to the famous restaurant featured in The Night Manager, where the kidnapping took place. Starting in the well-heeled village of Deià, you will embark on a 40-minute walk as you descend down through olive groves on a cobbled path towards C'as Patro March restaurant in Cala Deià. Be sure to turn around and check out the picturesque village and impressive mountain backdrop. Before long, you will reach the stunning restaurant in its idyllic setting on the rocks above the little cove. Here's the place to indulge in fresh seafood whilst soaking up the beautiful scenery.
2. A mountain climb & Rick Stein's lamb restaurant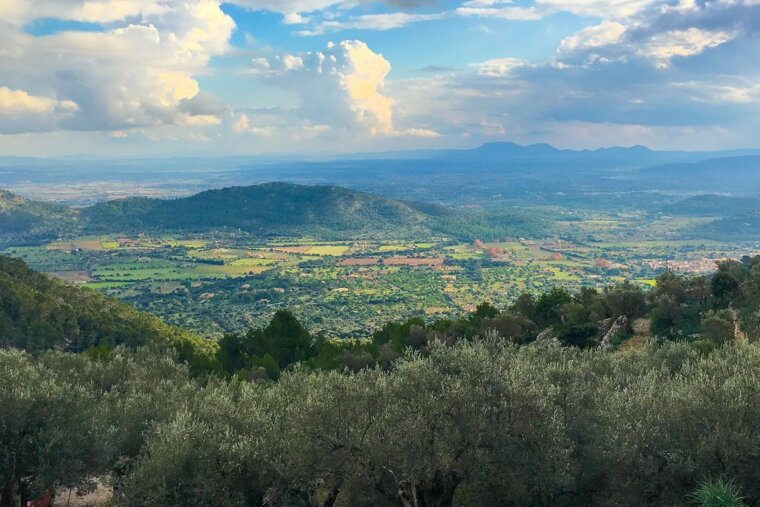 Located between Alaró village and its mountain-top castle lies Es Verger, otherwise known as 'the lamb restaurant'. Rick Stein's BBC programme made this place famous as he claimed this rustic eatery served up the "best lamb he had ever tasted". There's nothing quite like making yourself work for your food, so why not try the 40-minute gruelling incline from the restaurant's car park up to the castle before your meal. You will also be rewarded with fantastic views over Palma and its coastline before coming back down the mountain to a mammoth portion of succulent slow-roasted, beer-basted lamb. I am sure your mouth is watering at the thought of it!
3. Palma's picturesque promenade walk to Portixol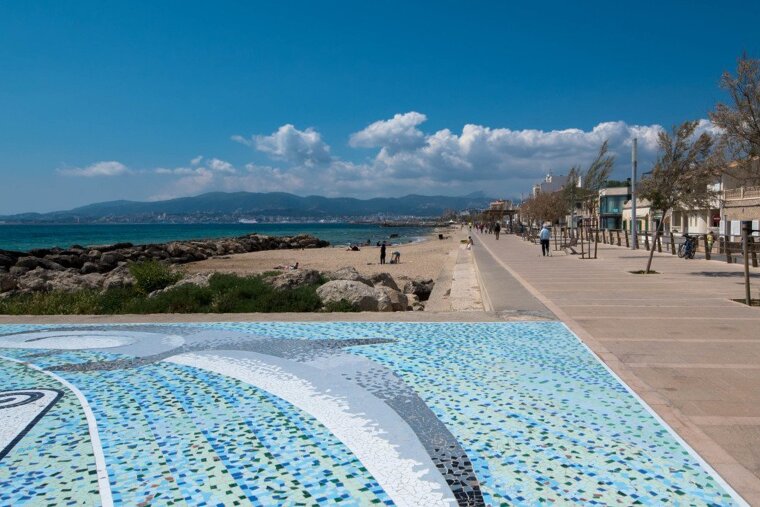 If you're based in Palma, there's no need for transportation to escape the hustle and bustle of the city centre, when you can use your legs to travel eastbound to visit Portixol. The half an hour walk (2.5km) from the cathedral to the port along the promenade is suitable for any walker. The breathtaking views of Palma bay along with the picturesque Mallorcan fishing village of Portixol make it well worth the trip. Beautiful beach club Assaona Beach can be found along the route, perfect for a quick pit stop. Highly regarded restaurants are something to look forward to in the Portixol area, Spanish and seafood dining experiences include Ola del Mar and the Portixol Hotel Restaurant.
4. Mallorca's best beach walk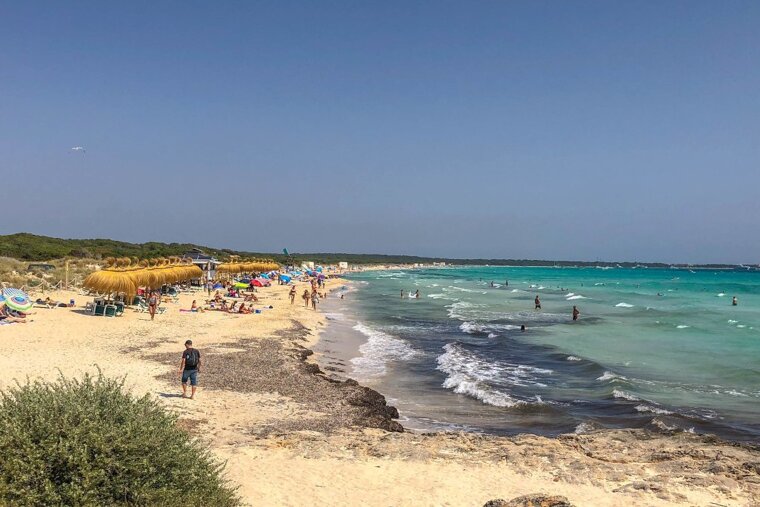 Don't want to leave the water's side when holidaying in Mallorca? We don't blame you. Here's a lovely little beach walk for those wanting to stretch their legs whilst enjoying beach life on holiday. Es Trenc beach is famous for its turquoise Caribbean-like waters, its 2.5km stretch of sand and the fact that it's the only beach of this size that has not as yet been urbanized in Mallorca. Park at Bar Esperanza in Ses Covetes and head east along the white sand towards Colonia de Sant Jordi whilst soaking up the summer sun. This is a clothing optional beach, so don't be alarmed if you come across some nudists along the way. Be sure to stop by Bar Esperanza for lunch, it has a fabulous beach house vibe and is conveniently located by the car park in Ses Covetes. Parking costs 10€ but, if you eat here, this fee will be subtracted from your lunch bill! An all-around winner.
5. A walk with a view in Sant Elm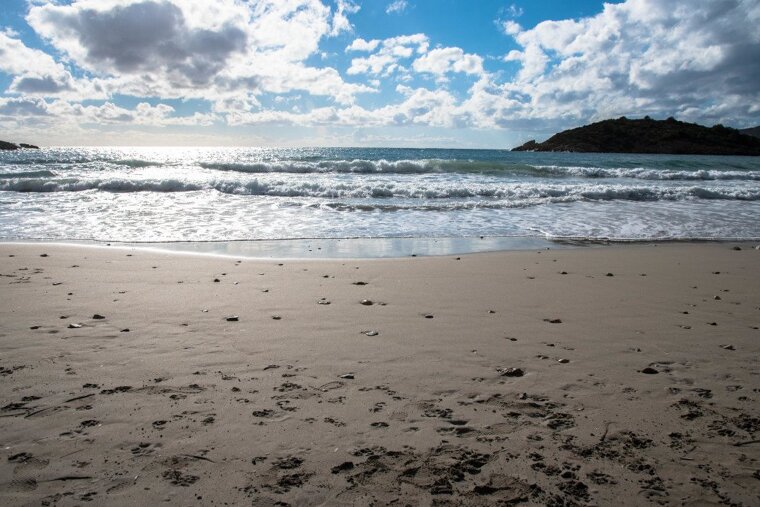 For spectacular views of the dragon-shaped island and natural park of Sa Dragonera, located just off Mallorca's coastline, we suggest you try a pleasant 5km round-trip from Sant Elm to the Torre de Cala Basset. Historically, Sa Dragonera was used as a base to conquer Mallorca and this tower was built as a lookout for Moorish pirates. Park the car in Sant Elm and find the orienteer in you, with the help of signs and markings you'll be guided through pine trees and up dirt trails to the tower. Reaching the top of the tower, enjoy the picture-perfect views over the Sa Dragonera which are well worth the trek! Once back at sea level in Sant Elm, we highly recommend replenishing with a typical Mediterranean lunch or dinner at Es Moli restaurant.
6. A short hike from Portals Vells to Cala Figuera lighthouse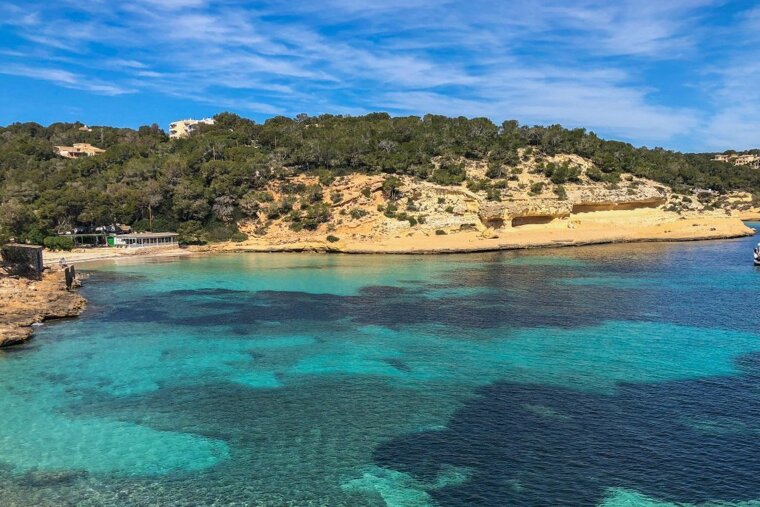 Explore some of the best beauty spots in the south-west of Mallorca by indulging in this short hike from Portals Vells to Figuera lighthouse. In this roundtrip, you get to admire the turquoise waters of Portals Vells, check out some historic caves, an old military base, a watchtower and a lighthouse. All-in-all, it's a pretty easy journey but there's one tricky part of the hike, which almost entails a bit of rock climbing around Cala Figuera, a tranquil hidden gem with crystalline waters. There is a little restaurant called Es Repós at the starting point of the hike, so you can enjoy a big Mediterranean-style lunch after the walk before you drive home.
More inspiration...
There really isn't a better way to admire the stunning views of Mallorca's countryside and coastline than by foot, so be sure to pack your walking boots or trainers this summer.
Location
Mallorca Island, Mallorca