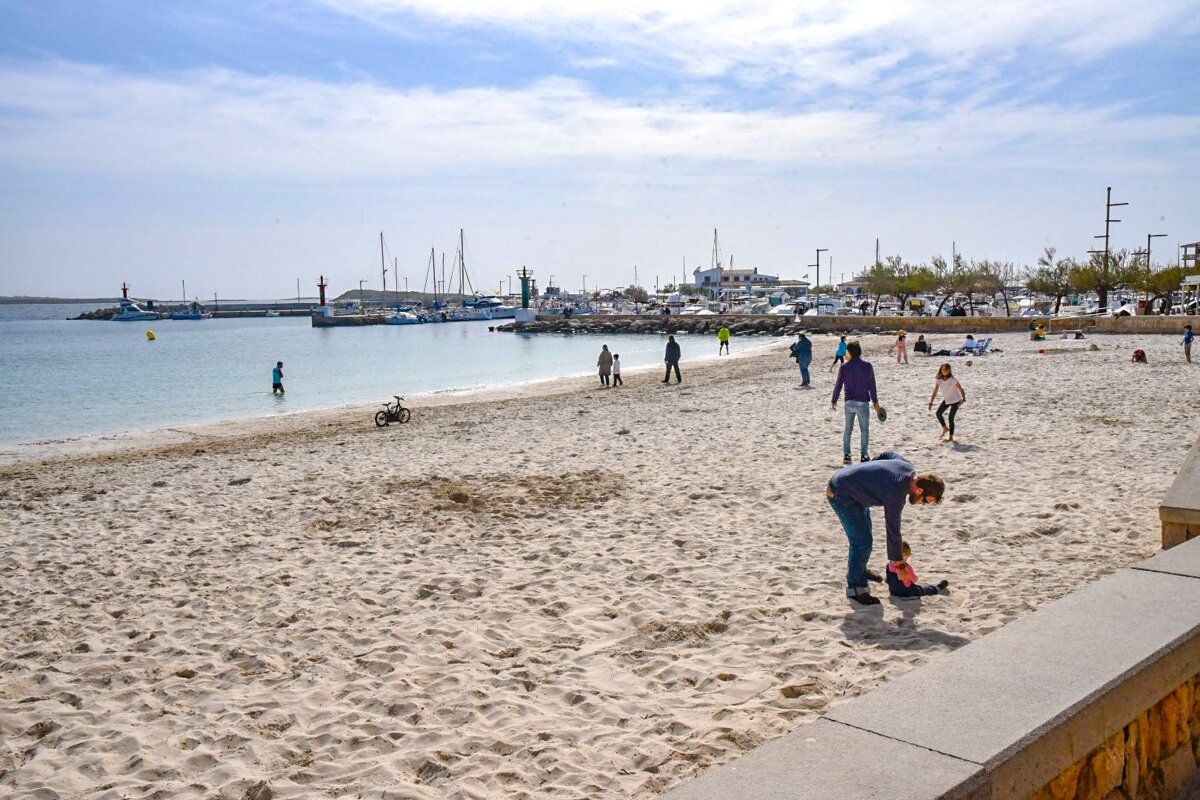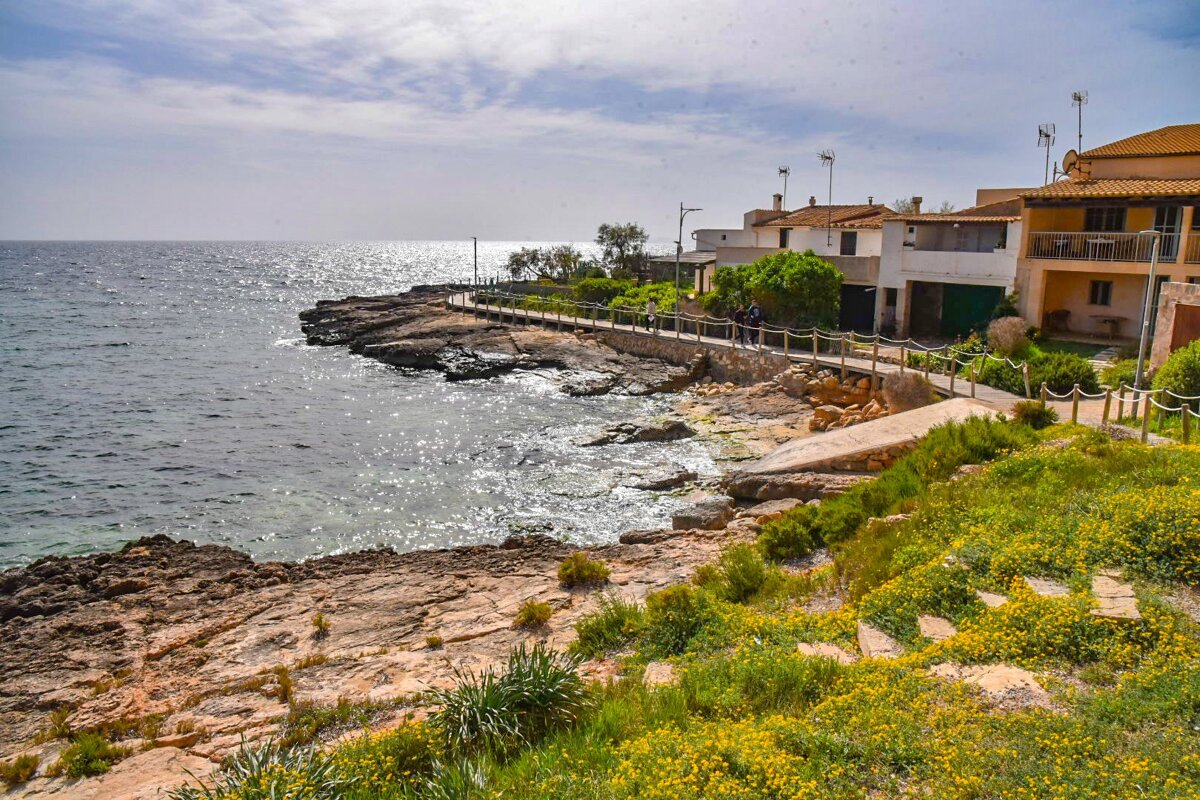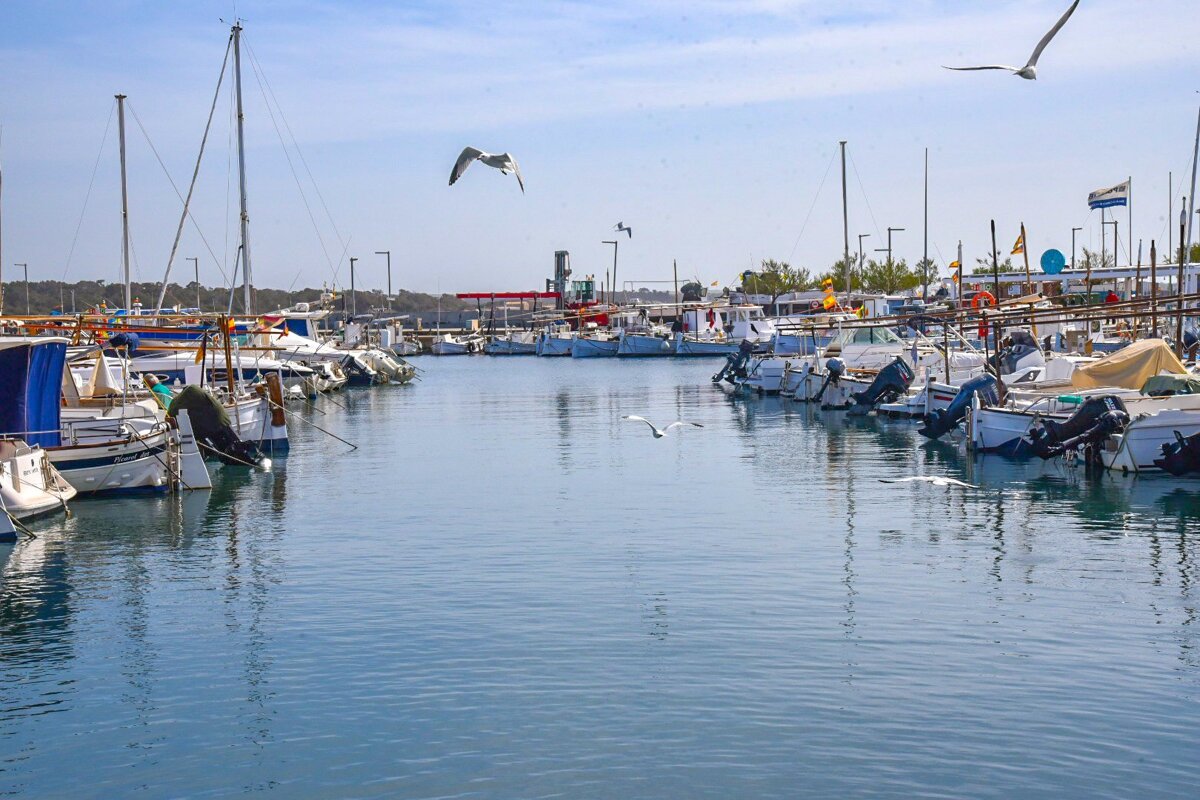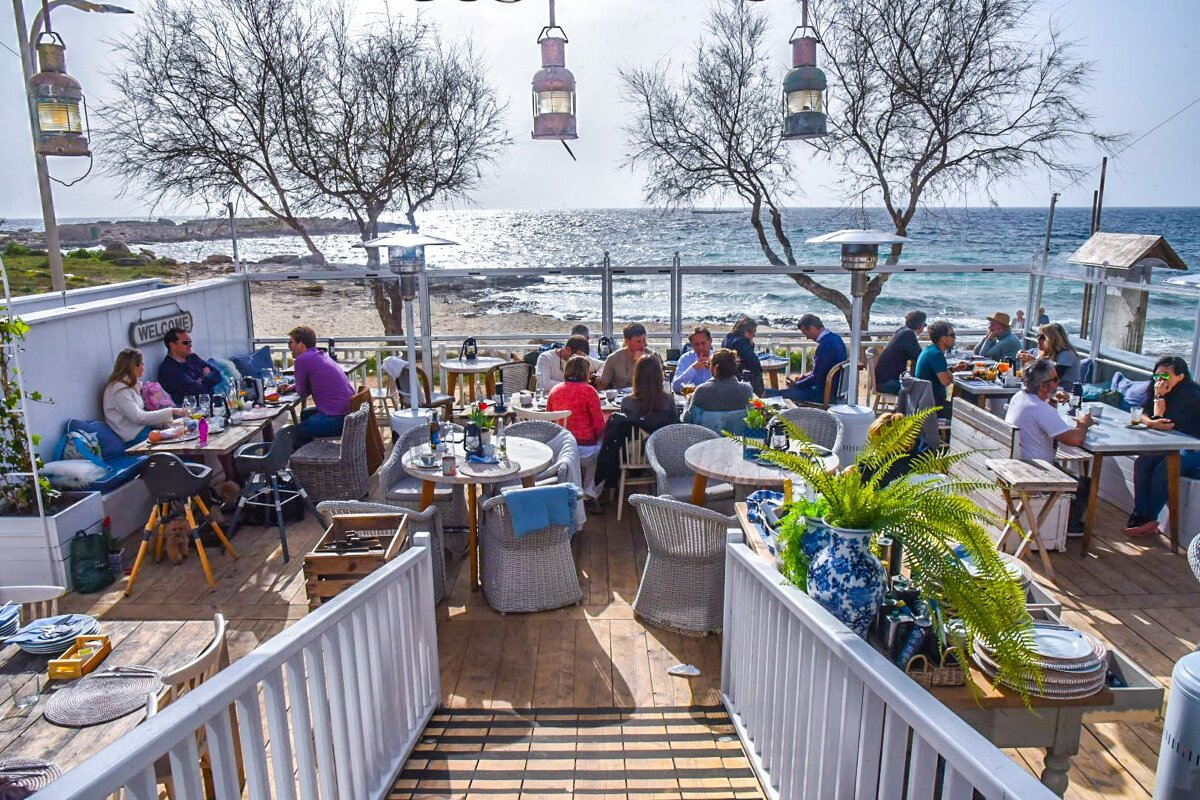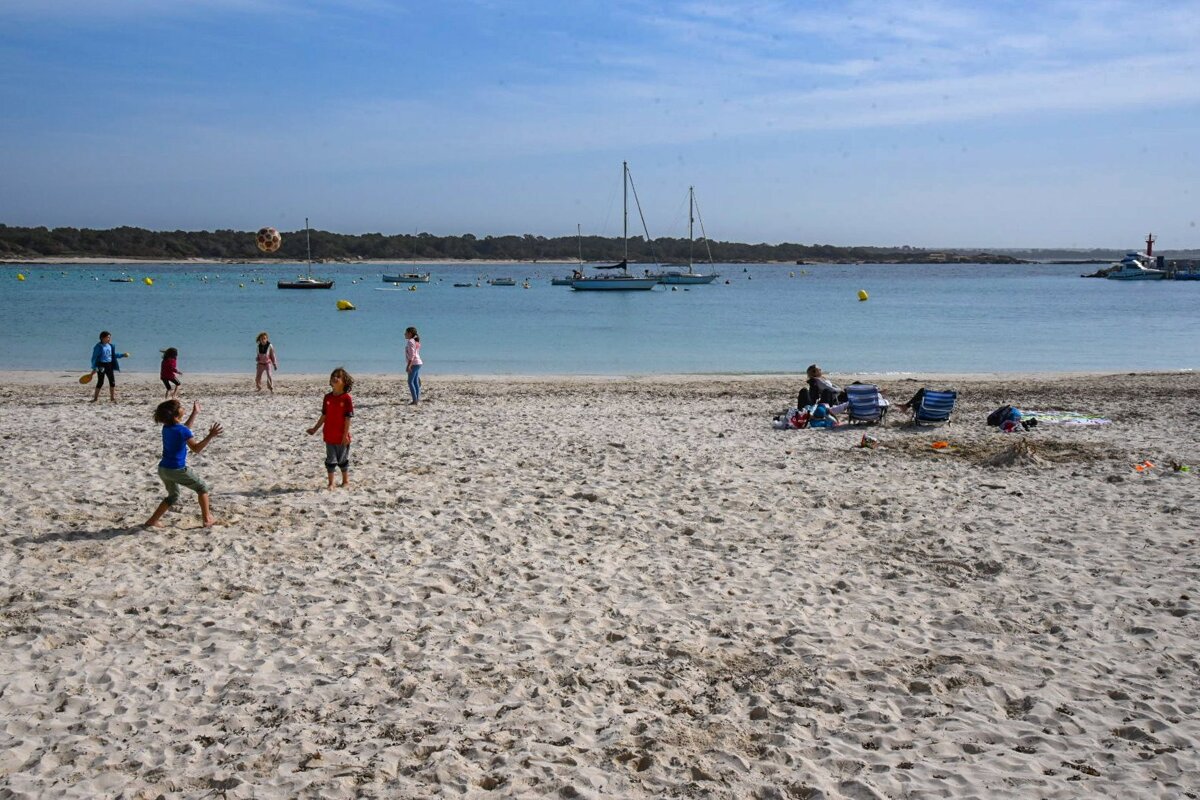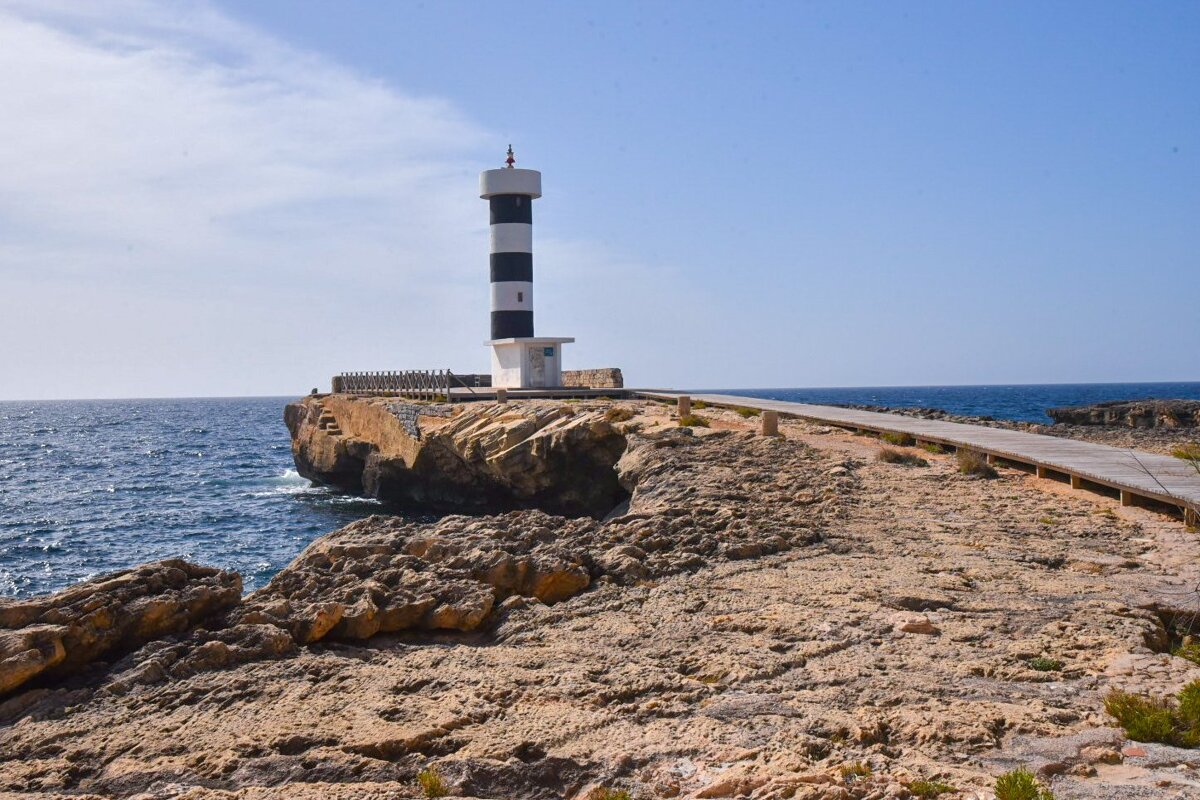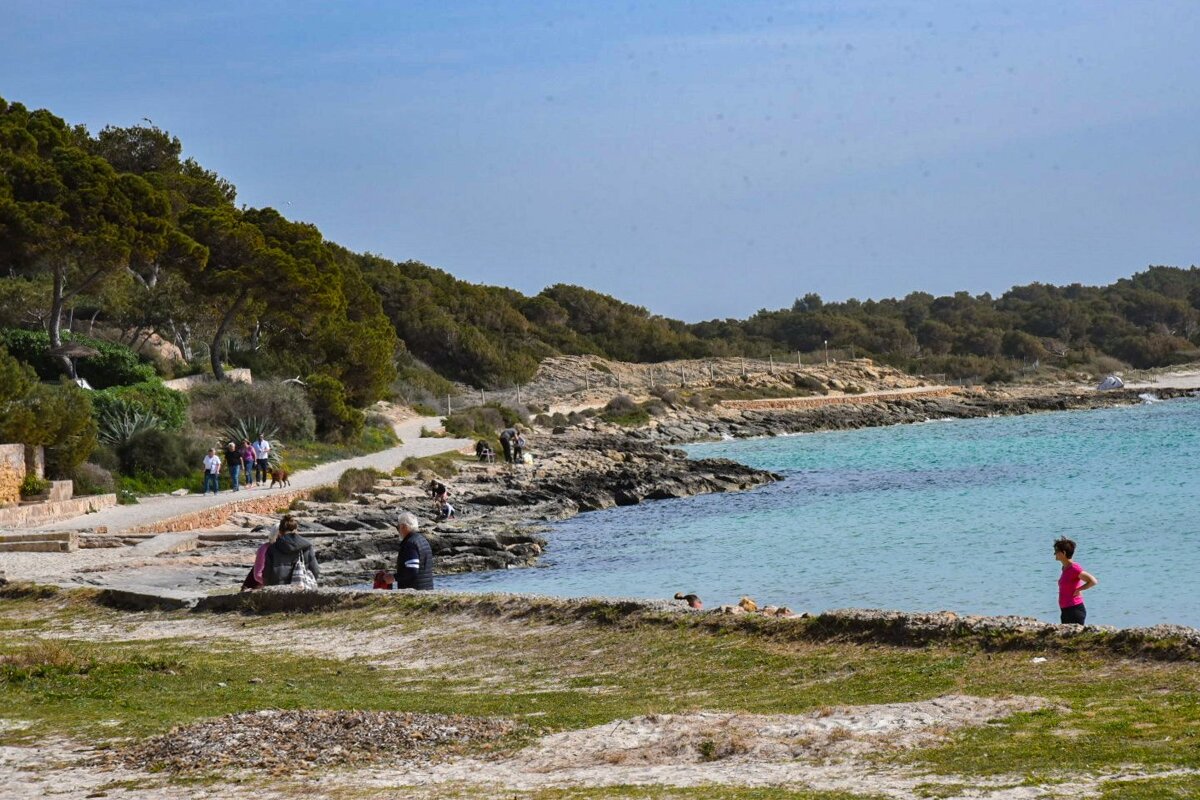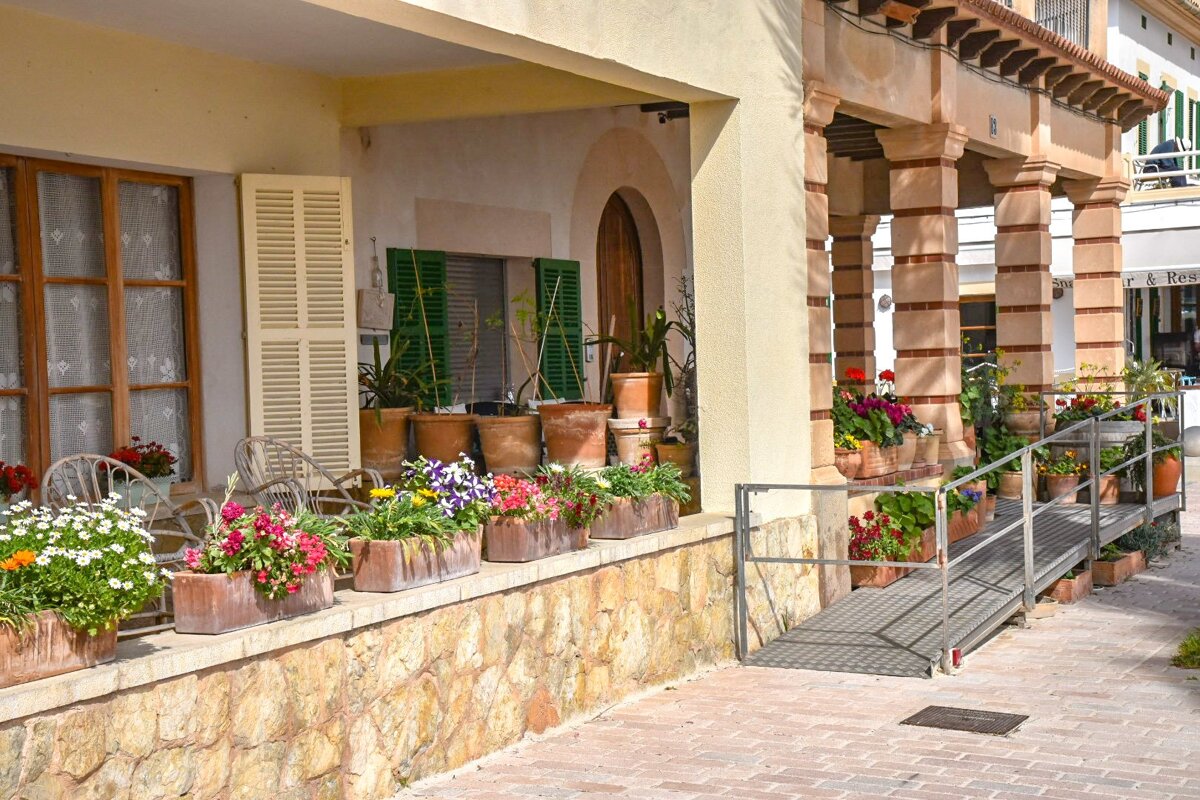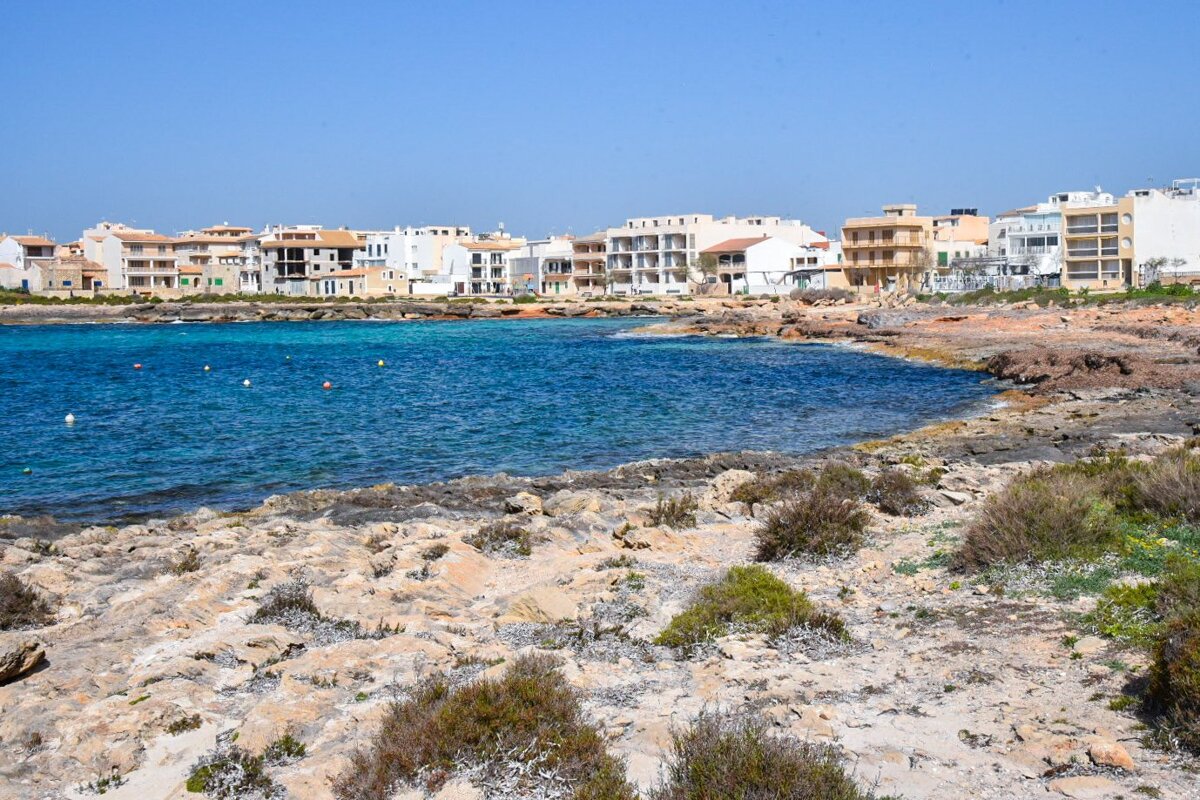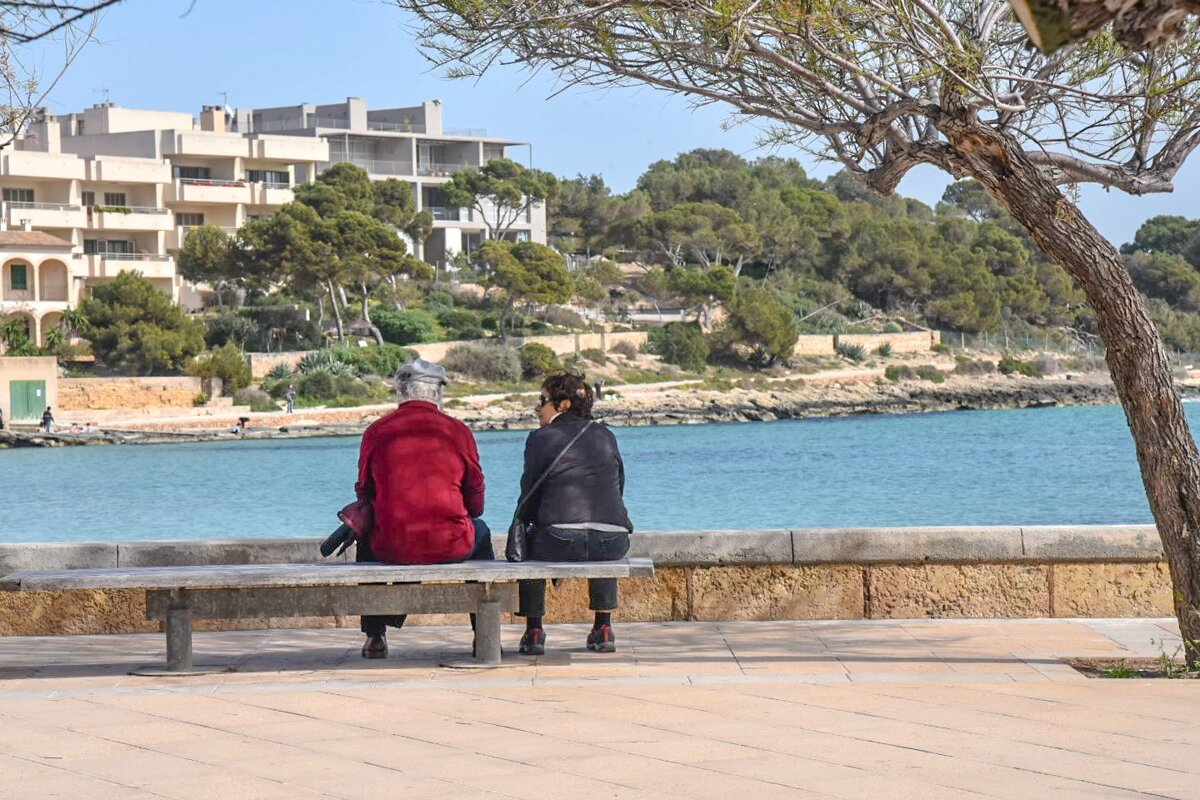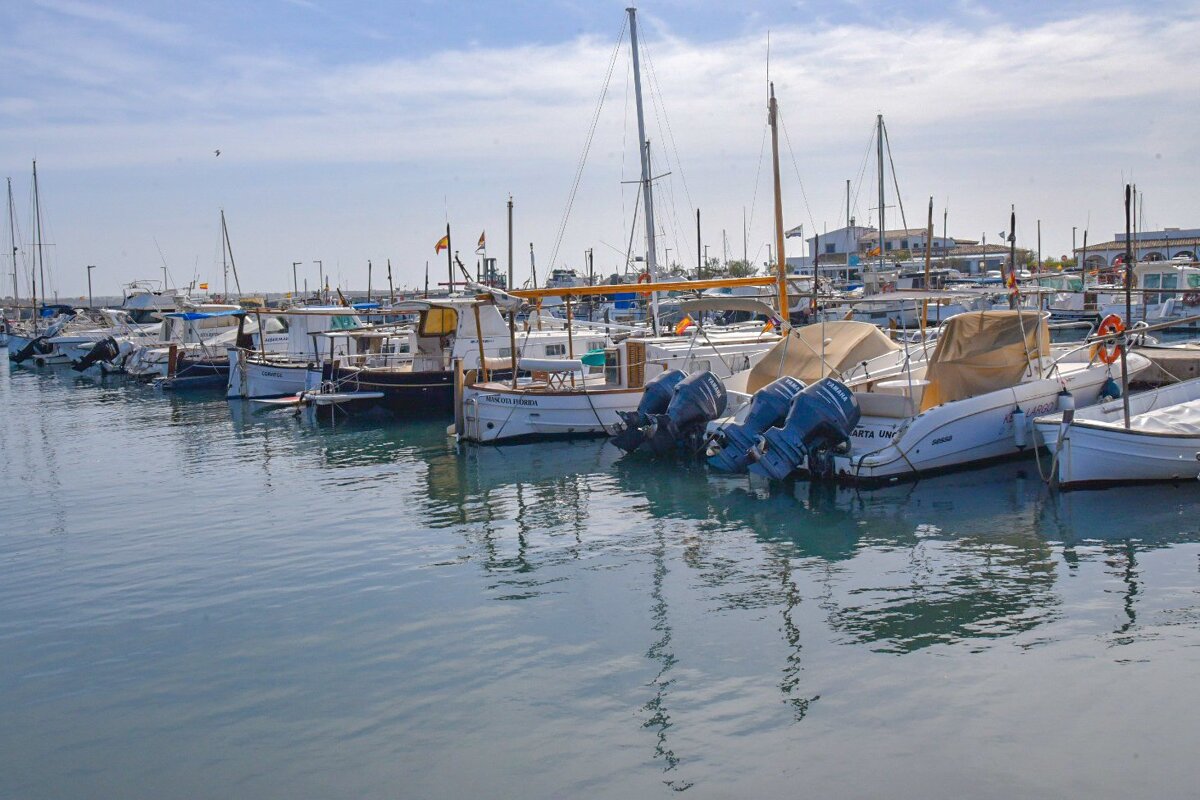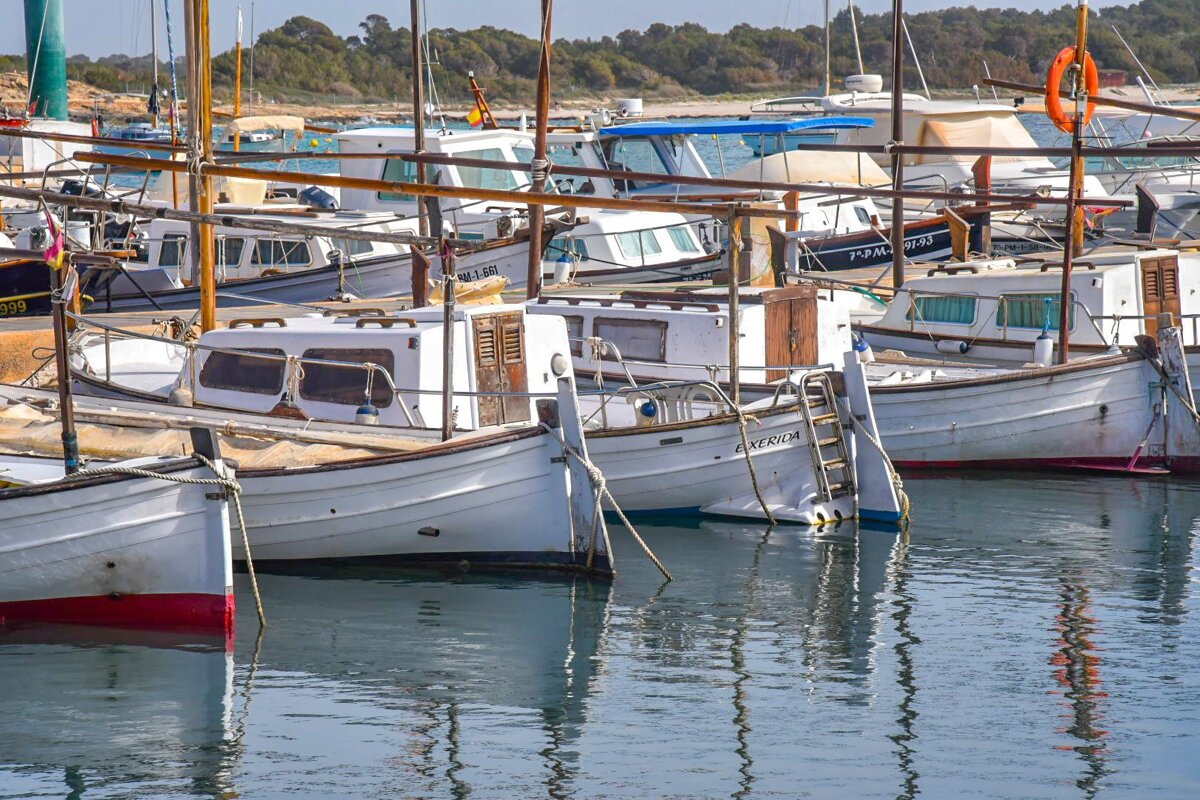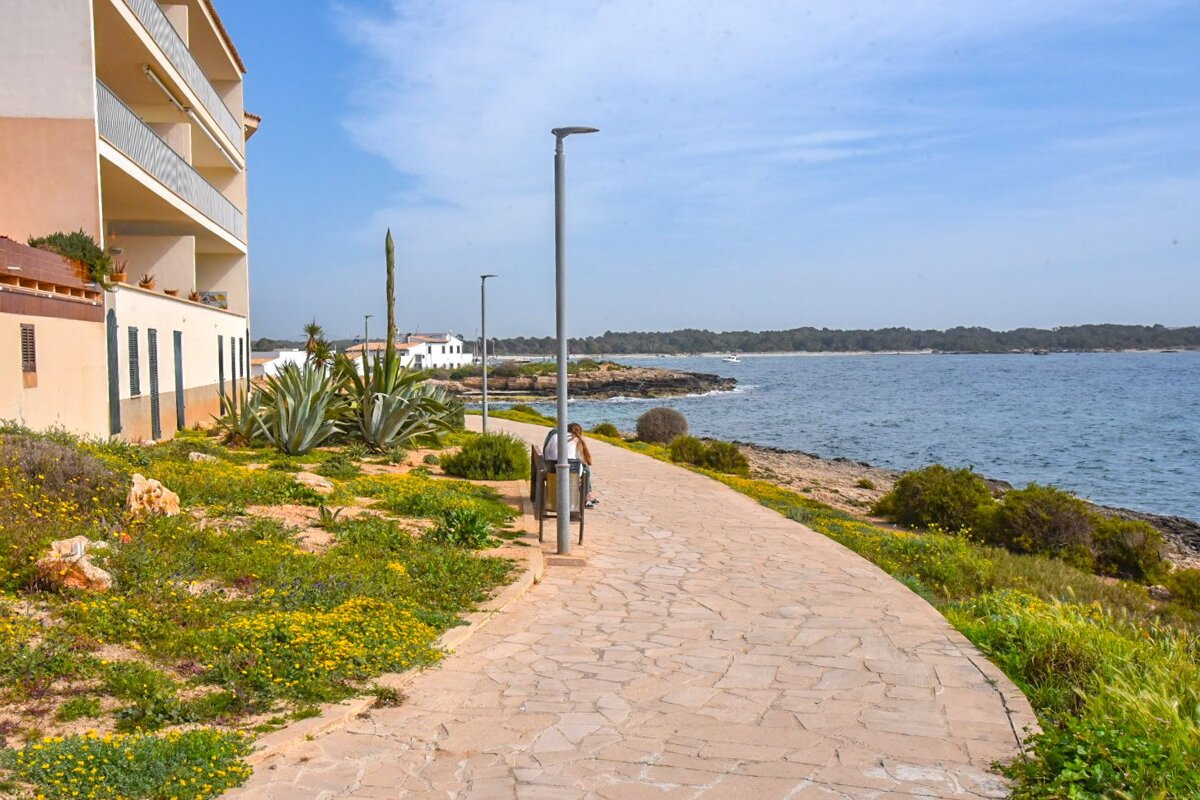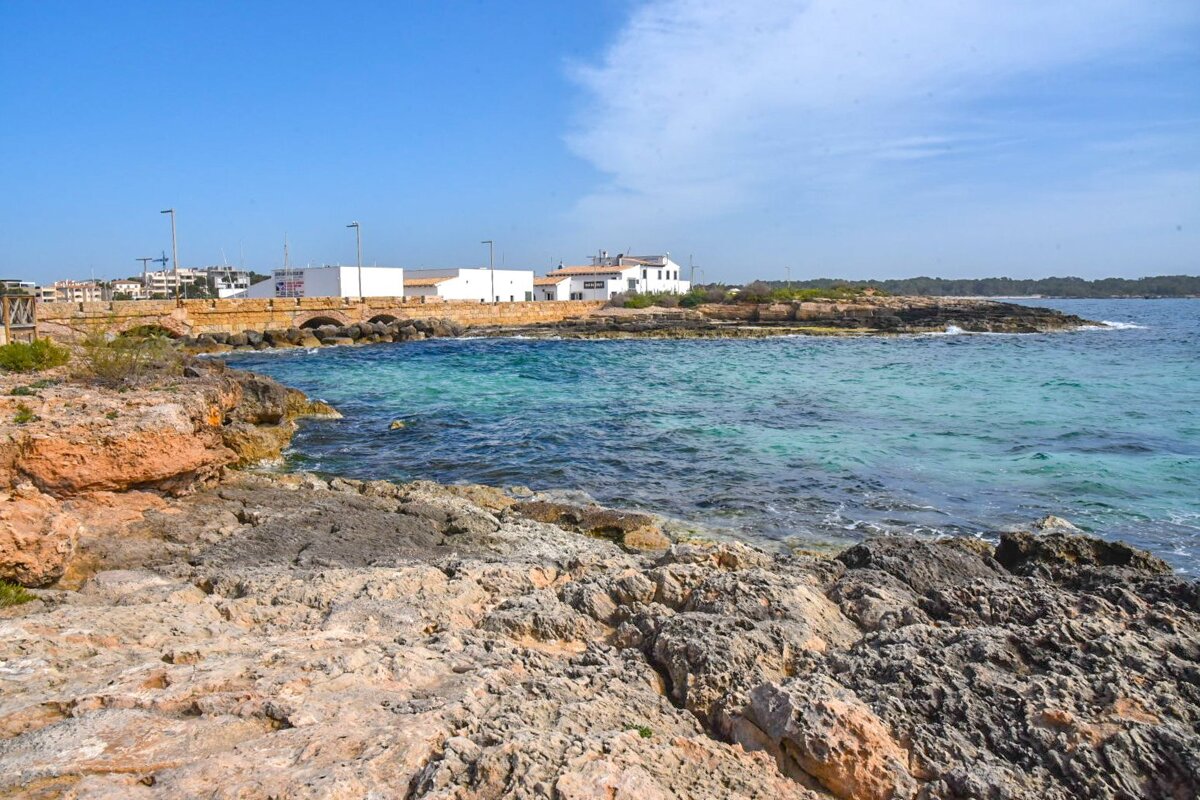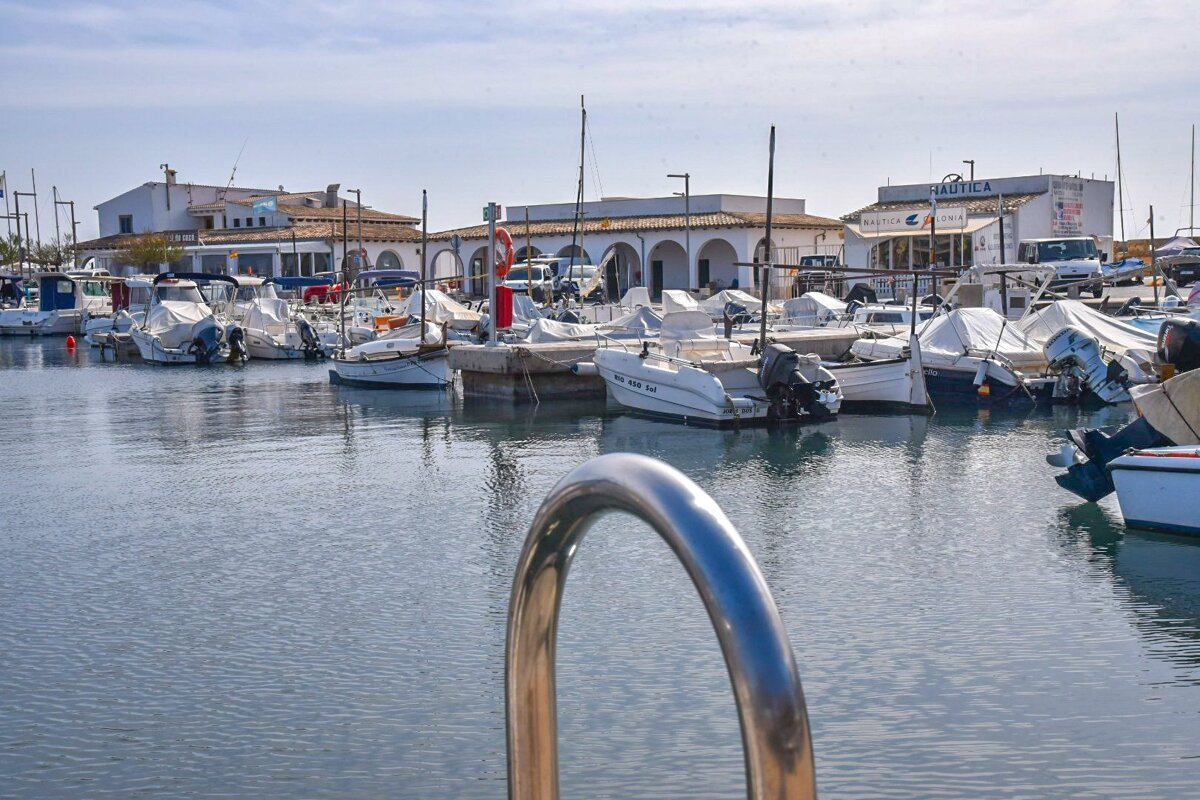 Colonia de Sant Jordi, Mallorca
Beach resort in the south-east with some of the most magnificent beaches in Mallorca
Colonia de Sant Jordi is a small, vibrant resort town located on the southeastern coast of Mallorca, near the famous Es Trenc beach.
Sometimes referred to as 'Port de Campos' (named after Campos, which is the main town of the Ses Salines region), Colonia de Sant Jordi was once a small fishing harbour but the outstanding beaches on its coastline have made tourism thrive here in recent years. This part of the island is well known for its extraction of salt and the famous Es Trenc beach, an unspoilt stretch of sand commonly found on postcards due to its almost-white sands and shallow turquoise waters.
In the town itself, the old fishing harbour still remains intact, and adds an element of charm and beauty to the place. Like many of the seaside resorts in Mallorca, there is a bustling atmosphere in the summer here, while it remains peaceful in the winter. The promenade is the life and soul of Colonia de Sant Jordi as it claims a whole host of restaurants and bars stretching from the port and past the beach. Some are seasonal but you will find people sitting in restaurants lapping up the sunshine throughout the day and into the evenings year-round.
History & Culture in Colonia de Sant Jordi
Originally, the town of Colonia Sant Jordi was an agricultural and fishing village with tourists only starting to choose this destination as a holiday spot in the 1950s. Alongside tourism, harvesting gourmet sea salt is the town's main activity. Ses Salines d'es Trenc, founded in 1958 on the road from Campos to Colonia de Sant Jordi, has created quite a name for itself thanks to its luxury 'Flor de Sal'. More than 10,000 tonnes of this precious mineral are harvested from the man-made salt lakes using traditional methods every year. Both Colonia de Sant Jordi and the neighbouring town of Ses Salines carry a symbol in their town's coat of arms in honour of this salt.
Sights & Attractions in Colonia de Sant Jordi
The salt lakes of Ses Salines d'es Trenc are certainly worth seeing. There's a lovely shop on site selling all different types of salts in various flavours although lots of shops in this part of the island sell the famous Flor de Sal, which is the perfect memento of Mallorca to take back home for yourself or friends.
Colonia de Sant Jordi is a hub for boats running to the National Maritime Park of Cabrera, an archipelago of islands about 10km south from the coast. From the town, on a clear day, you can enjoy views all the way to the Cabrera Archipelago, so do keep your eyes peeled.
Beaches in Colonia de Sant Jordi
This part of southeast Mallorca has some of the most magnificent and unspoilt beaches on the island, and people travel from far and wide to set their eyes on their almost white sands and turquoise waters. In addition to the town's small beach, Platija d'Es Port, there are plenty of sandy beaches a short walk to the east – the further you go, the better the beaches become. A 20-minute walk will take you to one of the island's best, Es Carbo, which is where the Spanish Royal family like to spend time. Further east you will find Ses Roquetes followed by Es Caragol, both of which are sheltered coves, highly popular amongst sun worshippers.
To the west lies the more accessible and better known Es Trenc beach, a 3km long stretch of sand met with shallow turquoise waters (bear in mind that you might come across nudist sunbathers). In the summer months, the horizon is filled with luxury yachts making the most of the crystalline waters. There are limited sun-loungers and there is very little shade on the beach so, either arrive early in peak summertime or bring your own parasol. It's also worth noting there are various car parks servicing the beach – follow the signposts.
Events in Colonia de Sant Jordi
Colonia Sant Jordi hosts various traditional fiestas throughout the year. The most notable is held in honour of its patron saint, Sant Jordi (Saint George) on April 23rd, although tourists tend to get more involved in the town's summer festival which is held on the first weekend of August. Down the road in Ses Salines, they celebrate a Salt Festival in the summer while international athletes flock to Colonia Sant Jordi for its Olympic distance triathlon at the beginning of May each year.
The local market selling fresh fruit, vegetables and souvenirs takes place in Colonia Sant Jordi on Wednesday mornings. Fear not if you miss it as there are plenty of markets held in the surrounding villages throughout the week. The region's main town, Campos, has two markets per week (on Thursday and Saturday mornings), while Ses Salines holds a market every Thursday.
Things to Do in Colonia de Sant Jordi
The coast around Colonia Sant Jordi is embellished with beaches claimed to be the most spectacular in Mallorca. However, there's so much more to do here than lay on the beach all day, in fact, outdoor enthusiasts enjoy this area year-round.
Boat trips to Cabrera
There are many boat trips going to the Nature Reserve of Cabrera during the summer months. Several companies offer different excursions to the island ranging from half to full days and including private trips. This is a fantastic opportunity to see Mallorca's untouched flora and fauna and swim amongst some of the protected ecosystems in the waters below.
Snorkelling & kayaking
Es Trenc is the busiest of all the beaches in the area but is relatively sheltered and, therefore, has small waves, making it ideal for swimming or snorkelling in its turquoise waters. Some of the local beaches also offer full-day and half-day rental of kayaks.
Walking & hiking
There are some splendid walks along the coast around Colonia de Sant Jordi. The hike to the lighthouse of Cap de Ses Salines offers tremendous views across the bay and over to Cabrera Island. The bewitching beaches of Es Caragol, Es Carbo and Es Dolç are dotted along this popular 12km route that ends at the lighthouse.
Cycling
The area is popular amongst cyclists. Due to its unrivalled location, it is possible to take an array of routes from Colonia de Sant Jordi travelling all across the island. Many of the hotels in the area also proudly cater for cyclists and their bikes.
Dining in Colonia de Sant Jordi
Colonia de Sant Jordi is a town for food lovers. It might be a small resort but there are some fashionable restaurants with great food offerings. Seafood and tapas are some of the staples but you can find good quality Italian eateries alongside popular international cuisines too. Located along the local beach and around to the port, along Carrer Gabriel Roca, there are many bars and restaurants with fantastic views across the bay.
Mediterranean cuisine in Colonia de Sant Jordi
Salicornia boasts an idyllic setting overlooking the sea. There's a modern Mediterranean feel to the décor and the seafaring heritage of this town is portrayed in its food. Come here for fish dishes, rice, stews, octopus, mussels and more. The more traditional restaurant S'Arrosseria specialiseds in paella. It is a hot spot for Spanish and tourists alike all year round. The homemade desserts are also a must.
Tapas in Colonia de Sant Jordi
Head to 5illes to share tapas with a fresh, modern vibe. They offer an extensive menu featuring traditional tapas alongside some more innovative specials. Its avant-garde setting is ideal for kicking back and relaxing with some cocktails and a bite to eat. La Mallorquina restaurant & bar might catch your eye along Carrer Gabriel Roca due to its plush décor. This place serves traditional Mallorcan cuisine, tapas and also caters for those looking for something a bit different.
Fine dining in Colonia de Sant Jordi
A refined dining experience can be found within Hotel El Coto, at Bistro y Restaurante La Pergola. With a terrace overlooking the salt flats, top-quality Mediterranean inspired food headed up by a famous German chef and excellent service, this is one of the town's most treasured restaurants. Just outside Colonia de Sant Jordi, between pine forests, is where you will find the well-liked Es Pinaret restaurant. The cuisine is mainly Mediterranean in style with Asian influences in some dishes. The tables are immaculately set and the garden terrace offers patrons a tropical paradise to enjoy top quality food and wine for the evening. All impeccable ingredients for dinner out.
International favourites in Colonia de Sant Jordi
Follow the coastline promenade to the west of the port and, about a 10-minute walk away, you will find the trendy Cassai Beach House. This beach restaurant has earnt itself an impeccable reputation thanks to its stylish décor, quality food and impressive sea views from its sun-drenched, bleached-wood terrace. It serves an international mix of food but does do a great paella too. For a crowd-pleaser, Es Cani is a favourite for pizzas and snacks for the whole family to enjoy in a casual setting.
Nightlife in Colonia de Sant Jordi
Most of Colonia de Sant Jordi's bars are located along Carrer de Gabriel Roca. Here you'll find Bar Tambuco that serves up a range of fruity cocktails overlooking the beach. Laos is the main night owl's haunt in this resort town, a stylish restaurant, bar and club in one. You can't miss it on Avenida Primavera, as it is a modern three-storey building with a glass façade. Many love the open-air bar-terrace on the top floor while its club is open until 06.00 in the morning. Colonia de Sant Jordi offers a few bars that are open late night but, for a big night out, head to the nearby resort of Cala d'Or.
Hotels in Colonia de Sant Jordi
Colonia de Sant Jordi and its neighbouring towns have established themselves as popular tourist destinations, so there are many hotels in the area that cater to all budgets.
Beach hotels
Set on the beachfront in Colonia Sant Jordi, the modern-style Hotel Villa Chiquita is a popular place to stay. It comes with a fully equipped spa, outdoor swimming pools and epic panoramic sea views from the roof terrace sunbathing platform.
Hotels for active holidays
Four-star El Coto Hotel is a great place for couples on an active holiday as they offer a range of activities, including two tennis courts, bike storage rooms and walking tours in April. There are also beauty treatments and massages available to relax after burning all those calories. The hotel takes pride in its vast selection of over 400 wines and organises wine tastings to show off their bodega. The hotel's restaurant is located next to the pool and the chefs serve up gastronomic delights, all of which are beautifully presented.
The four-star Hotel Honucai is another great option and is especially popular amongst cycling enthusiasts. This modern, Mediterranean-styled hotel offers a small plunge outdoor pool and great views of Es Dolç and Es Carbó beaches.
Rural hotels
If you are seeking peace and tranquillity on your break in Mallorca, then the traditional and hidden away, adults-only Sa Carrotja Finca d'Agroturisme in rural Mallorca is a 15-minute drive from the town of Colonia de Sant Jordi. You can opt to use one of the few bikes the hotel keeps in store for getting around the surrounding areas.
Situated on the road between Campos and Colonia Sant Jordi, Fontsanta Hotel offers the only natural thermal springs in Mallorca. This stunning, luxurious hotel is perfect for a romantic break and to relax in the peaceful Mallorcan countryside.
How to get to Colonia de Sant Jordi
By car
It takes around 40 minutes to get to Colonia de Sant Jordi from Palma de Mallorca's Son Sant Joan airport. Come out of the airport and follow the Ma-19 towards Llucmajor/Campos/Santanyi. At Llucmajor, take the Ma-6015 and, from here, you will start seeing signposts on the Ma-6014 to Colonia de Sant Jordi.
Public transport
There are no direct public buses running from Palma de Mallorca's Son Sant Joan Airport to Colonia de Sant Jordi. However, you can catch the regular number 1 bus from the airport to Plaça d'Espanya in Palma, which takes around 20 minutes, and then change to the 502 which takes under an hour to get to Colonia de Sant Jordi.
Location
Colonia de Sant Jordi, Mallorca