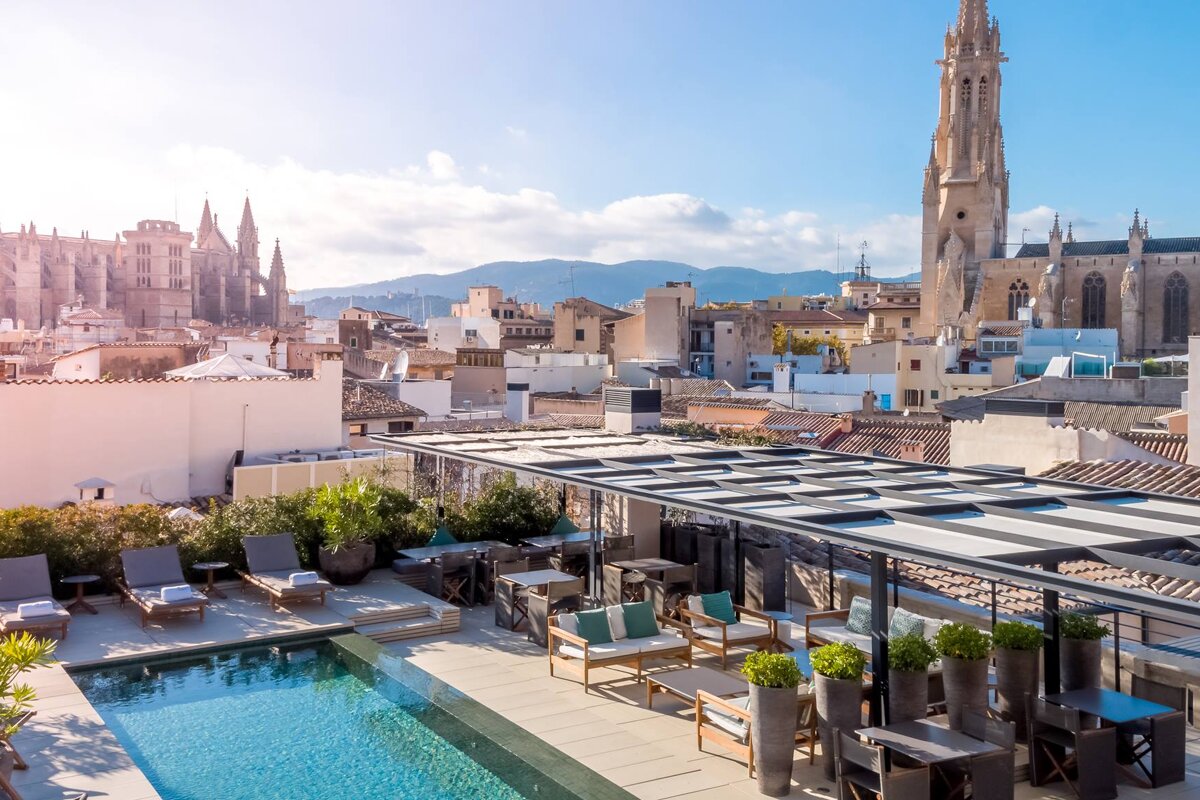 6 reasons to visit Palma in winter
Palma de Mallorca makes for the perfect city break
Whether you're a family, a group of friends or a couple looking for a city break this winter, the beautiful city of Palma has it all. From shopping, international restaurants and a vibrant nightlife scene to historical monuments, museums and stunning architecture. What more could you possibly ask for?
We thought we'd compile a selection of what makes Palma exceptional in winter and give you some ideas as to how to spend your city break on the island of Mallorca.
1. Superb sightseeing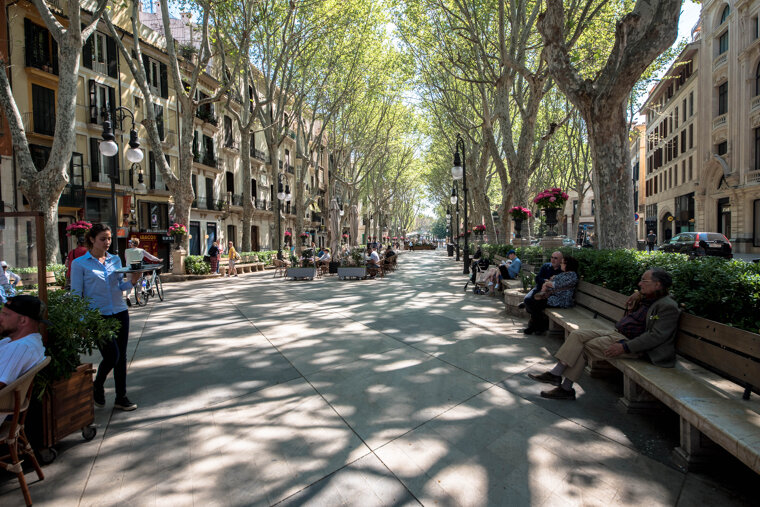 The capital city of Mallorca has plenty of historical buildings, monuments and museums to visit. As you come into the city from the airport, you won't be able to miss seeing Palma's iconic cathedral. This magnificent Gothic building stands tall overlooking the sea. For a closer look, you can take a peek inside (entrance fee is €7 throughout the year), just be aware that the opening times vary so do check before you go.
The maze of ancient passageways and powerful Gaudí-inspired architecture in the city centre is mesmerising. It's possible to stroll around the city for hours just soaking up the atmosphere. Be sure to start on the tree-lined Passeig des Born, where Born 8 or Cappuccino are an excellent place to stop for a 'café con leche'. This street passes down the west-hand side of the cathedral and, from here, it is easy to navigate your way around all the back streets in the surrounding areas. The main streets to aim for are Jaime III, La Rambla, Sant Miquel and Carrer de Sant Feliu.
If you want to escape the hustle and bustle of the city for a little sunshine and some impressive yachts, take a walk along Palma's promenade around the harbour, which starts right in front of the cathedral – you can travel east or west for a couple of kilometres. Alternatively, you could rent a bike and spend a couple of hours exploring the coastline further afield, there's a fab cycle path travelling west past the airport towards S'Arenal.
As far as museums go, Es Baluard is probably the most famous in Palma but there are plenty of other exhibition spaces and galleries around the city, including Museu de Mallorca where you can learn more about the history of the island, and the Fundació Pilar i Joan Miró in Cala Major, dedicated to the work of the surrealist artist.
2. Exceptional shopping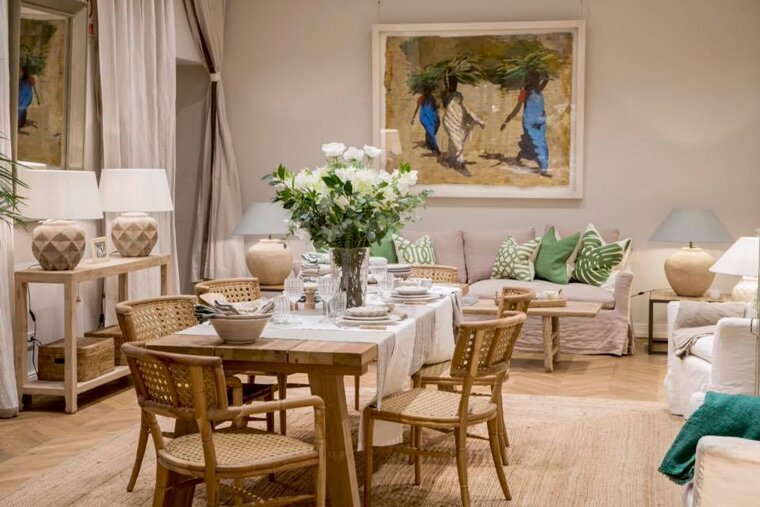 When it comes to shopping, it's the never-ending designer boutiques, shoe shops, interior design outlets and independent stores like Rialto Living that make this city different from any other. Don't worry, there are two El Corte Inglés too if you are a particular fan of a department store. Palma also has the usual high-street and designer shops you tend to see in cities, and you won't be disappointed if you have a weak spot for the Spanish clothing chains. There are a few Zara, Massimo Dutti, Pull & Bear, Bershka and Mango dotted in various locations around the city.
3. Brilliant bars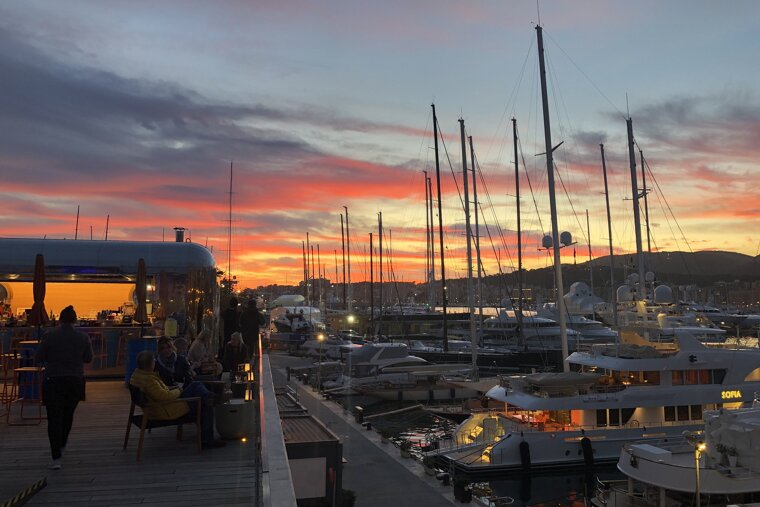 After a refreshing drink? Then the city will be of service day or night. There are so many drinking establishments, from traditional Mallorcan cafes to modern bars and rooftop terraces, that you'll be spoilt for choice. Whilst exploring Palma's streets, you'll come across endless independent bars and cafes where you'll find anything from a simple 'café con leche' to Spanish beers and wines and, of course, the large gin and tonics which are a familiar sight in the city. 49 Steps, Sky Bar (on the rooftop of Bar Cuba) and Es Baluard Museum bar are popular choices for an early evening tipple as the sun goes down. Palma also offers a great selection of cocktail bars and a vibrant nightlife perfect for late-night drinking and parties.
4. Bijou boutique hotels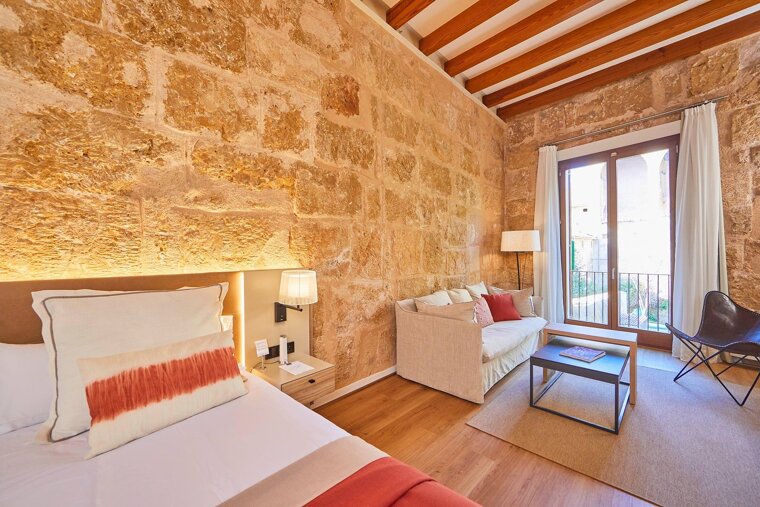 When choosing Palma as a city break, we highly recommend you stay in the city centre so you can maximise your time without travelling around too much. Mallorca's capital has more than its fair share of options for accommodation thanks to its rise in visitors in recent years.
The charming city offers an ever-growing number of boutique hotels. A few of our top picks include the elegant 5-star Hotel Can Alomar which is situated on Passeig des Born, a prime position to access the best shopping, restaurants. It also has a beautiful terrace that sits amongst the trees. Perhaps Hotel Sant Francesc might tempt you – its rooftop pool and sushi bar, top-notch Quadrat Restaurant and exquisite bar are its crown jewels but this designer hotel still manages to capture the essence of its roots as a 19th-century manor house.
The Santa Clara Urban Hotel & Spa blends historic charm with modern design. It's perfectly situated just a short stroll away from the attractions of Palma city centre and boasts beautiful views of the cathedral from its rooftop terrace. A highlight is that you have the chance to unwind in its spa & wellness centre after a hard day of sightseeing and shopping.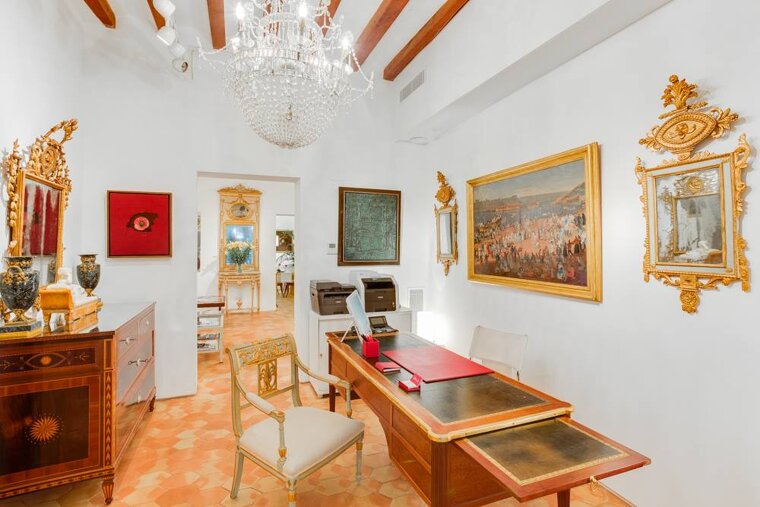 Those with a passion for art, antiques and old palaces will love the award-winning Art Hotel. This four-star hotel was once an antiques shop and, these days, is still filled with fetching vintage furniture within its comfortable yet elegant accommodation with all the modern facilities you can think of. Set between the Rambla and Costa de Sa Pols, which used to be the antique's dealer street, it is perfectly located just a stone's throw away from all the action and even has convenient parking spaces for guests.
Finally, Palau Sa Font is a sleek, hip, small hotel near the marina. This 16th-century palace has been renovated with a contemporary style, using designer furniture and modern artwork, and complete with a plunge pool.
5. Family-friendly accommodation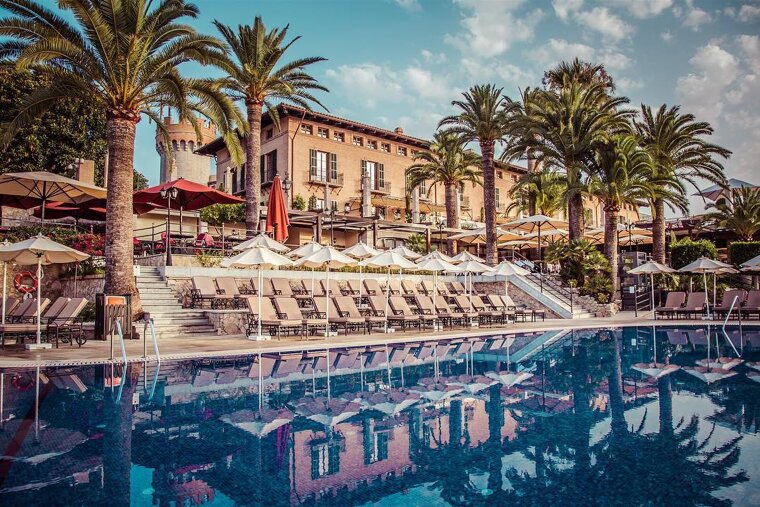 Palma is not only perfect for a city break with your significant other but also for a family get-together with several accommodation options especially suited for all ages. For impressive views overlooking the city centre, we would highly recommend Castillo Hotel Son Vida. Built in the 13th century, this estate embodies beautiful tropical gardens and amazing sports facilities on tap for all the family including a golf course. Whilst it's a short journey away from the city, it's a top choice for many city breakers who want extensive facilities within easy reach of the centre. With the free shuttle service into the heart of Palma, you really do get the best of both worlds.
For families and groups who prefer to have their own space, Palma has short-break apartment rentals to offer. Whether it's one, two or more bedrooms that you need, you'll find something suitable.
6. Excellent eateries
Spoilt for choice in this city, we thought we would share some of our top restaurant picks to make decisions a little easier for you. For tapas, Tast Club is one of the most sought-after eateries in the city – loved by the locals and tourists alike, we would highly recommend booking in advance. Ombu is another favourite for tapas with a contemporary twist and is conveniently located on Passeig des Born. Couples will find the trendy El Camino an idyllic setting, as you sit at the bar and watch the chefs create their delicious concoctions. Palma's city centre is also home to two Michelin-starred restaurants: Marc Fosh and Adrian Quetglas.
Vandal is the talk of the town at the moment and embraces the Spanish sharing concept, with a fusion of innovative creations and include some interesting cocktail and wine pairings with many of their dishes. It can be found in Santa Catalina, a fashionable foodie area to the west of the old town that embodies a whole host of international restaurants including Duke, Nola, Sumaq and Rotana, as well as brunch establishments like Santina and Simple Smart Food.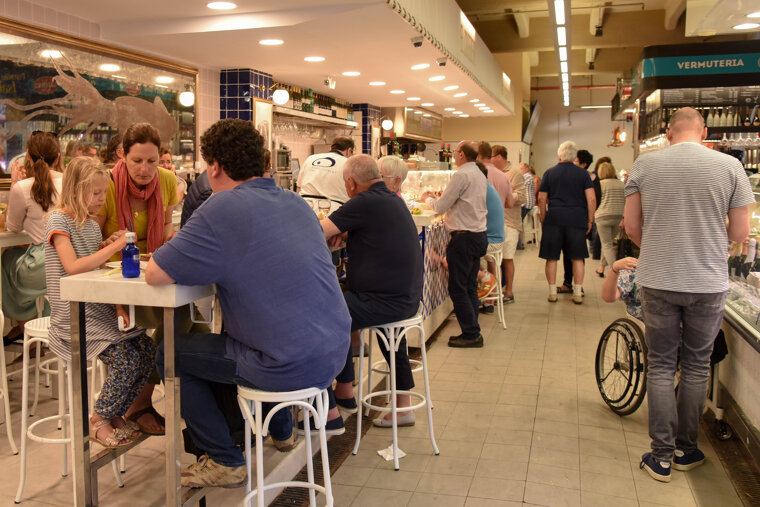 Food is a big deal in Spain and, if you haven't already experienced a traditional Spanish food market, then we would highly recommend a trip to Palma's Mercat de l'Olivar. This authentic undercover food market is where the locals get their weekly shopping: fresh fruit, veg, spices, fresh meat – you name it. Tourists are of course after the local cured meats, cheese and olive oil but there's also the opportunity to eat-in. Indulge in oysters and champagne or fried fish and pintxos, Italian fresh pasta and so much more.
More inspiration...
There are tonnes of things to do in the city of Palma in winter, from sightseeing to guided tours, sports and more. What are you waiting for? Come to the Mediterranean this season!
Location
Palma de Mallorca, Mallorca