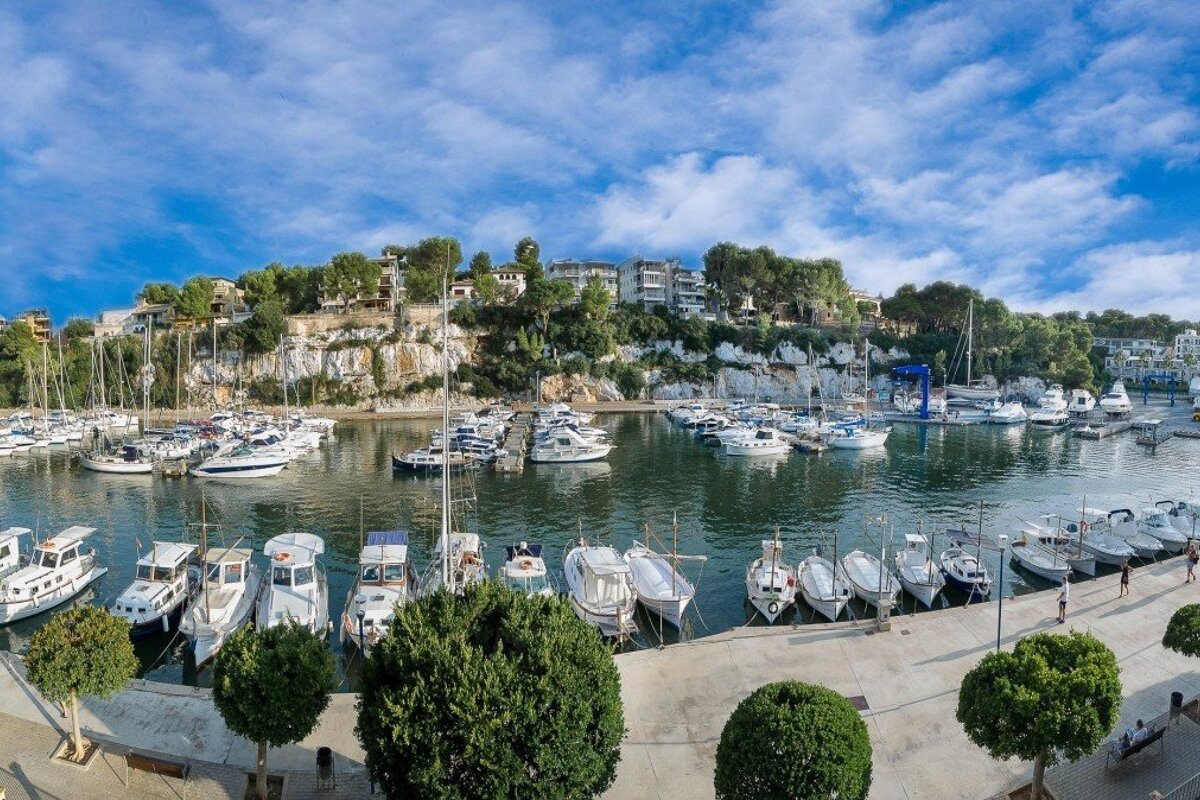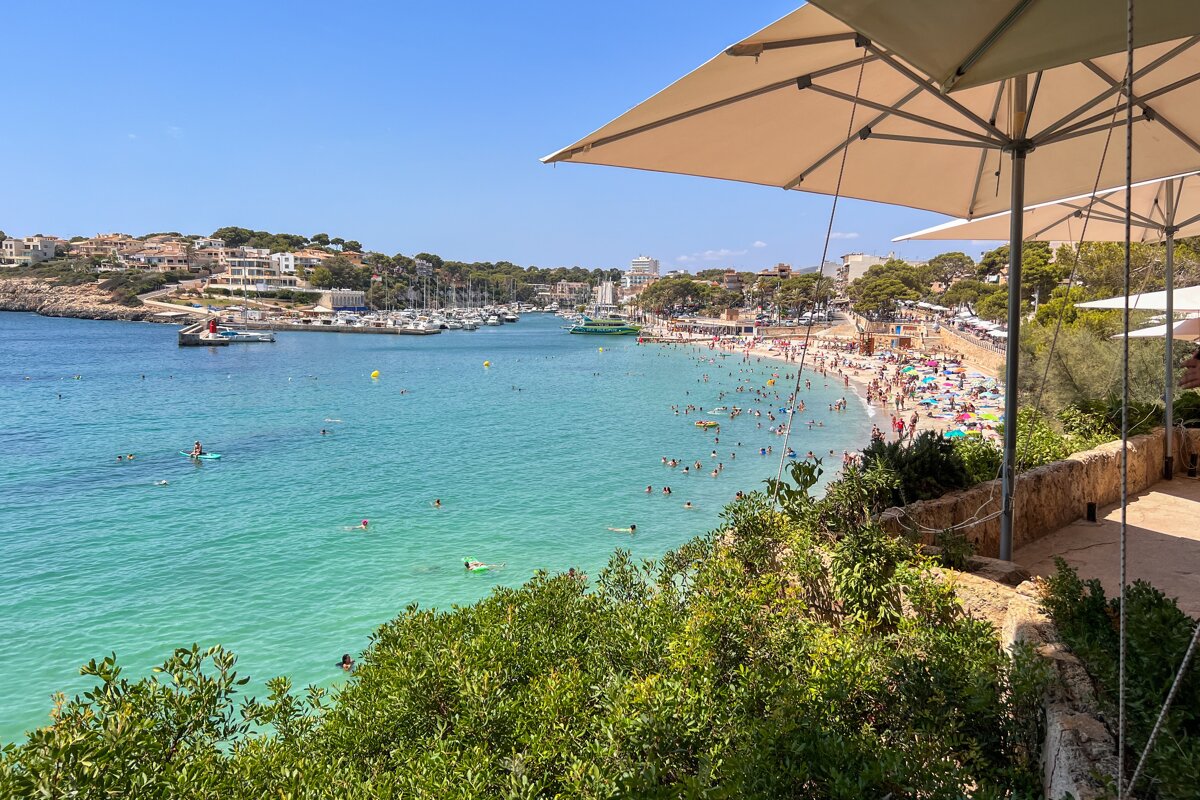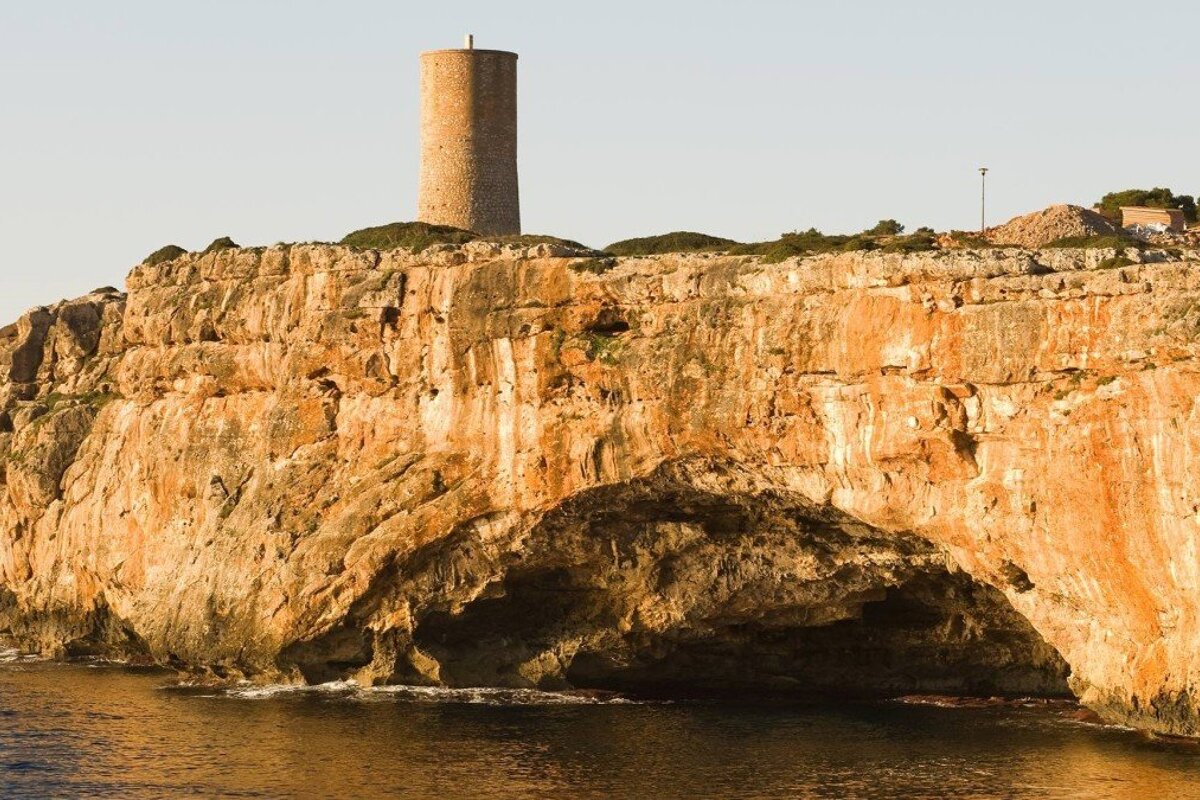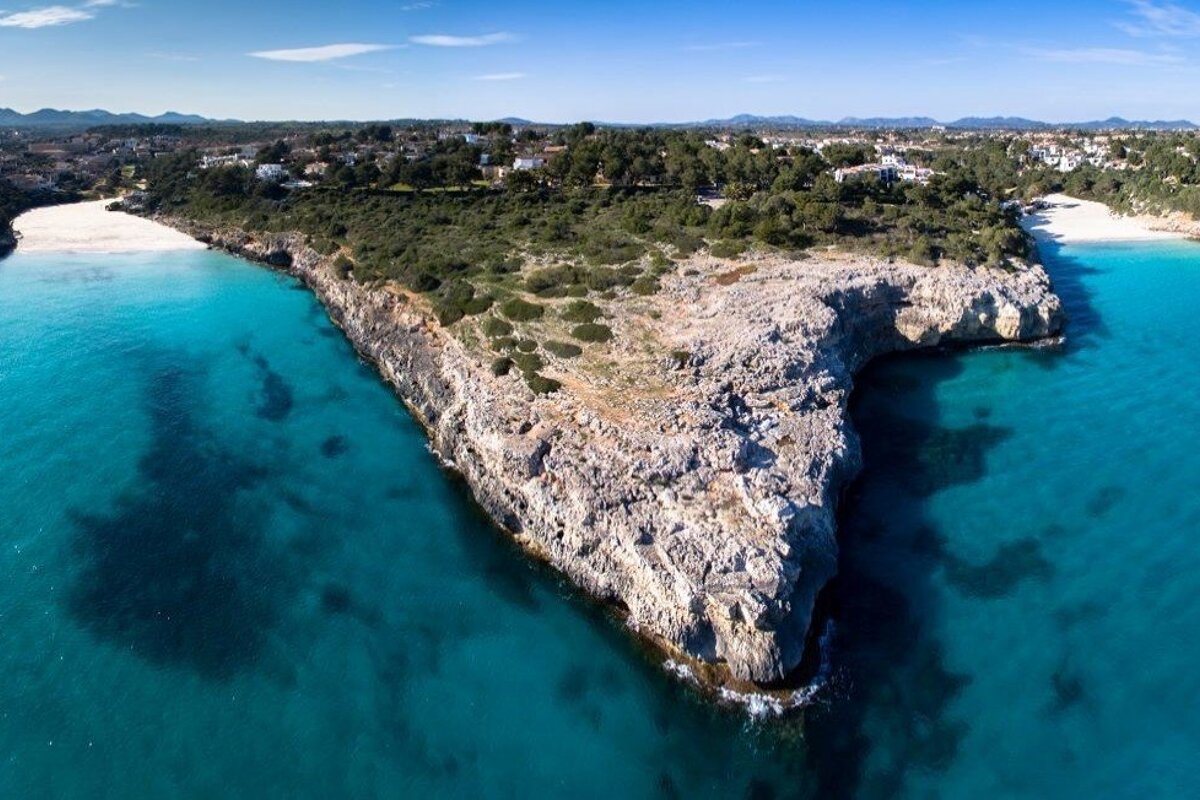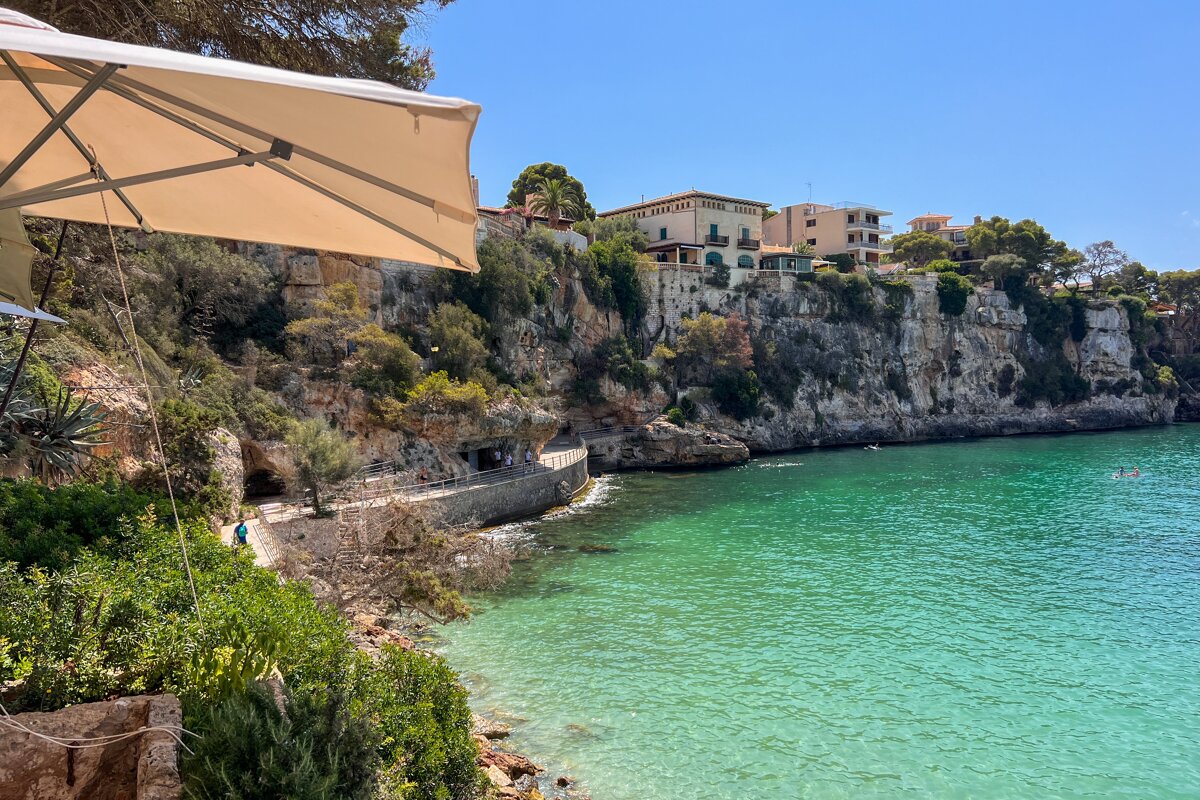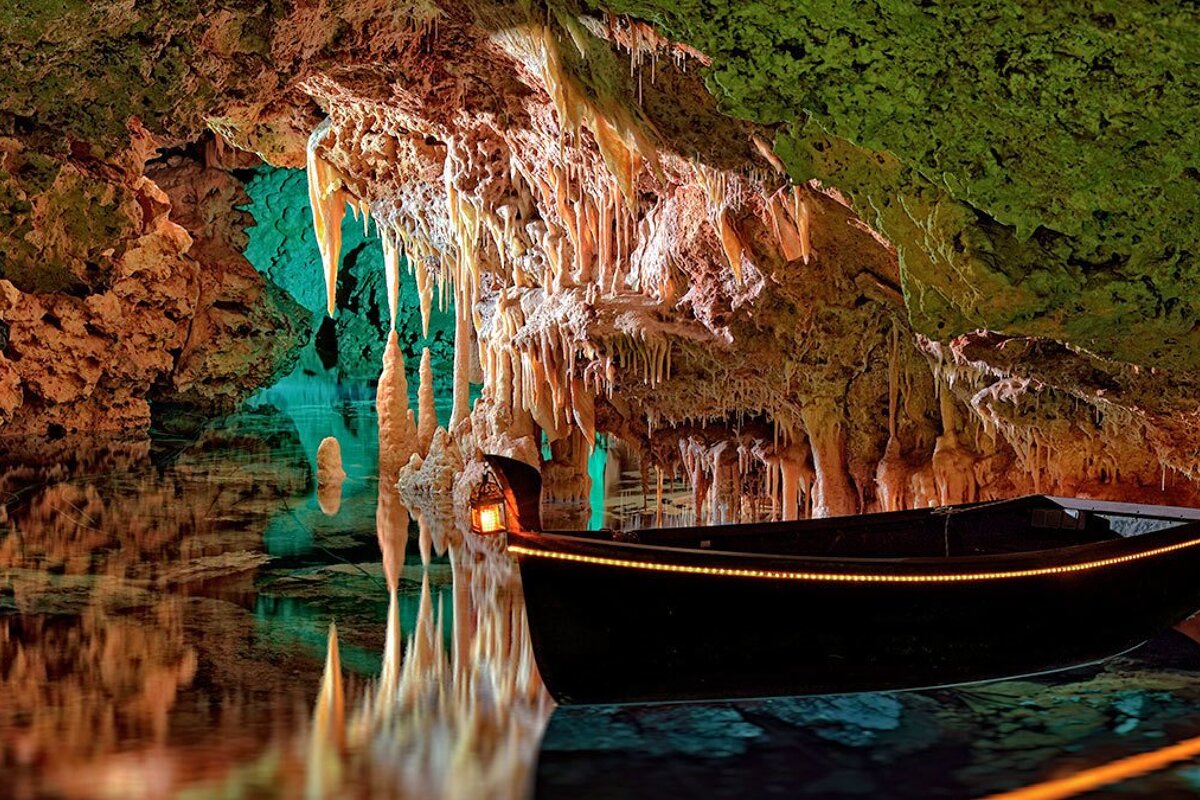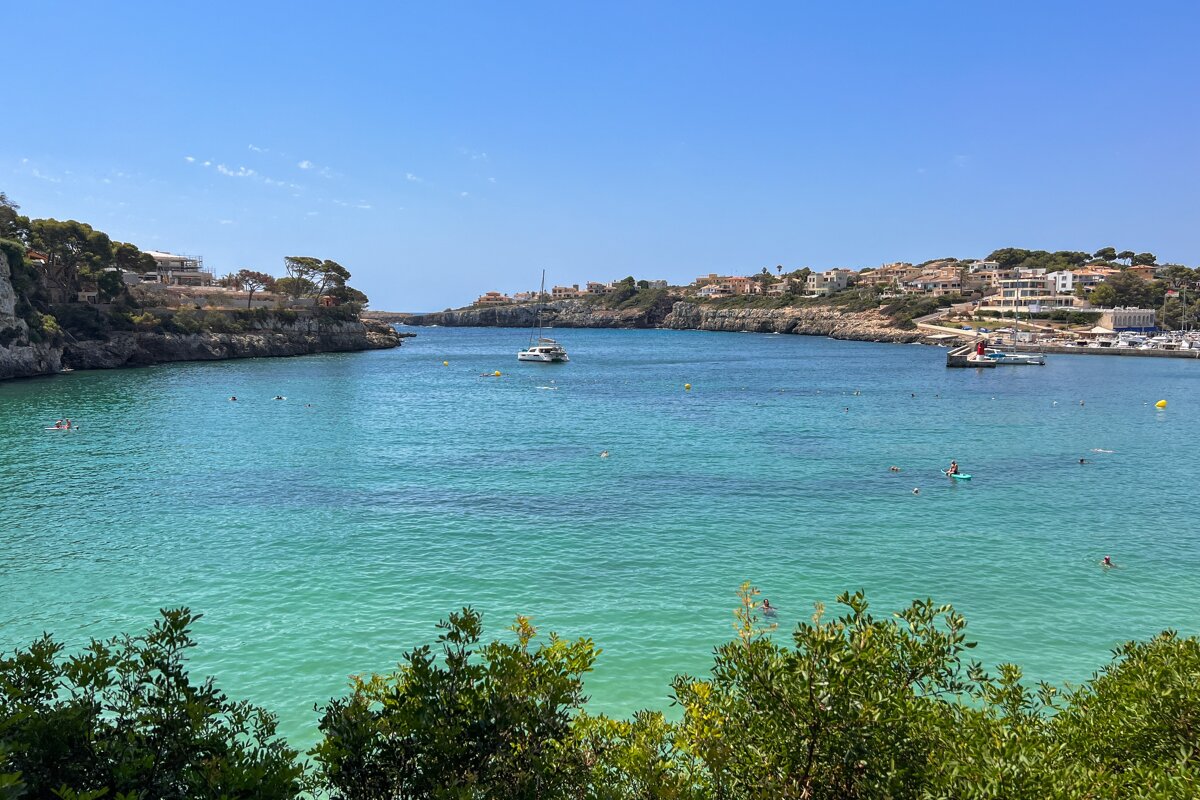 Porto Cristo, Mallorca
Traditional beach resort on the east coast of Mallorca
Porto Cristo – or Portocristo – is a little, picturesque fishing village on the east coast of Mallorca. It takes advantage of its superb position at the end of a long, sheltered bay featuring a blue flag sandy beach with lovely turquoise waters and has carved out a role as a laidback, family-friendly resort.
Porto Cristo comprises a blend of ancient stone houses and more modern villas with plenty of character. It's now hard to believe that it was once one of the main tourist resorts on the east coast of Mallorca, a situation that changed when the large commercial tourist resort of Cala Millor came along. The port is the main attraction here as it's where many local restaurants, perfectly placed to catch the lunchtime sun, are located.
Porto Cristo is an attractive summer getaway destination for British, German and Scandinavian tourists. Even if you don't base yourself here on your holiday, we would highly recommend a visit to its legendary Dragon Caves (Cuevas del Drach), which day-trippers come in droves to visit.
History & Culture in [locality]
Porto Cristo's surrounding area is famous for its many archaeological finds, including the prehistoric burial sites of Sa Gruta and Son Moro. Within the town, a Roman Basilica can be found on Avinguda de Joan Amer and remnants of a Roman port dwell behind the existing harbour, where a few years ago remains of a Roman ship were discovered.
Porto Cristo means "Port of Christ" and the small fishing town was given its name when a boat with a crucifix washed up on the beach at the time of the Christian invasion. Once the port for Manacor, Porto Cristo was the only place in Mallorca to be caught up in the Spanish Civil War, when it was briefly captured by Republican forces in 1936. The late 20th century saw more tourists visiting the area but the town has managed to retain much of its original charm.
Sights & Attractions in [locality]
The Cuevas del Drach or Dragon Caves are the most illustrious attraction in the area. These calcareous formations were created more than 11 and 5.3 million years ago, during the Miocene era. Within the caves is Lake Martel, said to be one of the largest underground lakes in the world. Each day there are visits to the cave, which consist of a tour and come complete with a classical music performance on the lake. The more modest Cuevas dels Hams, named after the Mallorquin word for 'fishhooks' due to the shape of its stalactites and stalagmites, are also nearby.
Within the town itself, one of the most beautiful buildings is the old church of the 'Mare de Deu del Carme', named after the patron saint of seafarers. The mermaid statue in Calle Ses San Jorge is also worth taking a look at. To the south of the town, on the coastline, the ancient watchtower of Torre des Falcons stands tall dominating the landscape. It dates back to 1577 and sits above a hidden cave, making it a point of interest for explorers.
Beaches in [locality]
The main beach in Porto Cristo is small but rather lovely and has sun loungers and pedaloes for hire. It can get quite busy in the summer months, luckily, the east coast of Mallorca has plenty of small sheltered sandy beaches and coves to enjoy. We would recommend visiting the nearby beaches of Cala Anguila, Cala Mendia and Cala Romantica.
Events in [locality]
Along with many of the towns and villages on the island, Porto Cristo hosts an array of festivals and fairs throughout the year. One of the village's most popular events is the Festes del Carme in July, featuring concerts, markets, family entertainment and usually ending with a bang in the form of fireworks and Correfoc.
The Sant Antoni festival is another event to watch out for. On January 16th locals light bonfires and cook 'botifarrons' (locally made blood sausages) while singing and devil dancing take place. On the 17th, a parade is held in the streets followed by a blessing of animals by the local priest.
Things to Do in [locality]
Porto Cristo's location make it a lovely get-away-from-it-all resort appealing to families and those seeking a relaxing holiday in the sun. However, there are plenty of things to do in the area.
Aquarium
Porto Cristo has a small aquarium located near the famous Dragon Caves. Great for families looking to escape the heat of the day or even the odd day of rain on the island. It has a selection of exotic fish, including electric eels and piranhas.
Boat trips
A great way to explore the eastern coastline is by boat. From Porto Cristo, there are boat cruises travelling between the surrounding coves including Cala de Mallorca, Cala Millor, Cala Bona, Cala Romantica and Canyamel, all of which have stunning cliffs and beautiful clear blue seas.
Watersports
The network of nooks and crannies along the eastern coastline of Mallorca makes it an ideal place to try out scuba diving, snorkelling, canyoning and kayaking.
Safari Zoo
Porto Cristo is home to some exotic animals at the Safari Zoo Mallorca where you can see lions, giraffes, tigers, monkeys and various other species.
Shopping
Being a sleepy fishing village, there isn't much to offer in the way of shops except for a few convenience stores where you can pick up your holiday essentials. Sundays is market day in Porto Cristo, but be sure to head down early as market traders tend to work between 08:00 and 13:00. If you are keen to indulge in some good high-street or designer shopping, Manacor is just down the road and is easy to access by public transport.
Golf
Two widely popular golf courses are within easy reach of Porto Cristo. Pula Golf appeals to the more experienced golfer as it has hosted the PGA European Tour Mallorca Classic and boasts some challenging holes. Vall d'Or Golf, on the other hand, is an easier course close to Cala d'Or offering impressive sea views.
Dining in [locality]
There is a wide range of cuisines on offer at Porto Cristo's restaurants, from local fare made with regional produce to international specialities.
Mediterranean cuisine
Sa Sal Restaurant serves Mediterranean food in a rustic Mallorcan setting. Inside you will find a cosy dining room decorated with wooden beams and a wood burning stove perfect for winter, while the walled courtyard is an attractive location for al fresco dining in the summer. The culinary team work hard to design seasonal menus using the freshest local ingredients. If you want to see the sea while you dine, then Sa Pedra overlooks the marina and is a good place for a special meal. The setting and fresh fish make for a fantastic evening out.
International cuisine
Roland Restaurant is a wonderful bistro-style international restaurant furnished in contemporary décor and smartly laid tables. It's on a pedestrianized street but has a small terrace, perfect for an outdoor dining experience in the summer. Quince Restaurant & Cantina is a colourful boho-chic restaurant with a fabulous terrace overlooking the harbour. It prides itself as a lover of different cultures at local, regional and international levels, with fresh seafood, pasta, gyozas and ceviche on the menu.
Casual cafés
For something a little more casual, La Magrana Cafe, serves authentic, local cuisine and is a perfect spot for breakfast or lunch. The café is also a great place for evening tapas. Here you can sit outside on the terrace or on the square looking out to the church.
Hotels in [locality]
There is no shortage of hotels on offer in Porto Cristo. THB Felip – Adults Only offers typical tourist accommodation and attracts return visitors year after year. Here you have everything at your fingertips, including the beach, an indoor and outdoor swimming pool, a spa area, buffet and a la carte restaurants. If you want something with a bit more charm, Hotel Rural Son Mas is a stylish hotel occupying a 17th-century mansion just outside of town. The outdoor swimming pool offers spectacular views of the countryside and the indoor spa has a hydromassage tub, a pool and offers massage and yoga classes.
Just down the coast is the Insotel Cala Mandia Resort, famous for its family-friendly, all-inclusive deals. With a spa and beauty centre, four outdoor pools, sunbathing terrace, three restaurants and cafes and bars, there is plenty to do here. If that's not enough, there's also a small water park suitable for children of all ages.
How to get to [locality]
By car
By car, it takes just under an hour to get to Porto Cristo from the airport. Follow the Ma-19 towards Palma, then take exit 6 for the Ma-30 towards Inca before hopping on the Ma-15 towards Manacor. At Manacor, take the Ma-4020 all the way to Porto Cristo.
By public transport
The A42 is a direct bus that travels between the airport and Porto Cristo a few times per day and takes around an hour. If this doesn't fit in with your timings, we would recommend grabbing bus number 1 from the airport to Plaça d'Espanya in Palma. From there, the TIB 412, which runs throughout the day, connects Porto Cristo to Manacor along with various other tourist hotspots like the Cuevas del Drach, Cala Millor and Son Servera.
Location
Porto Cristo, Mallorca