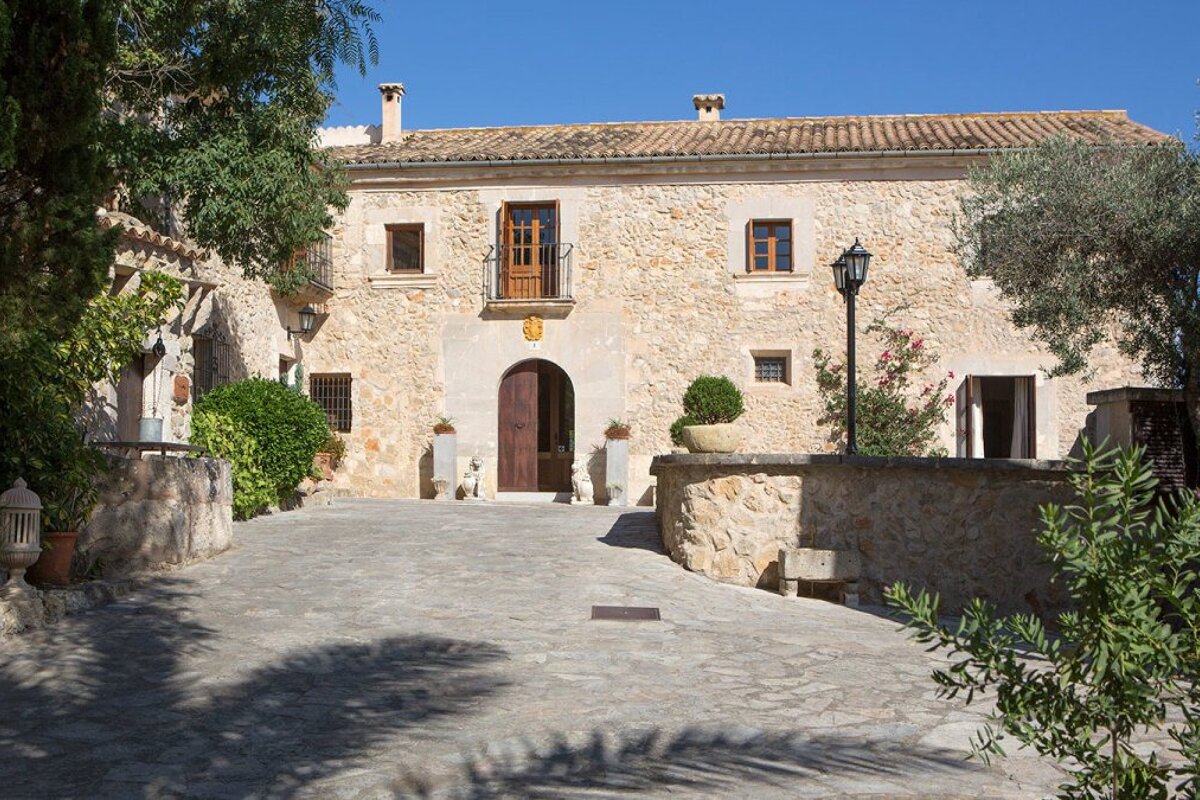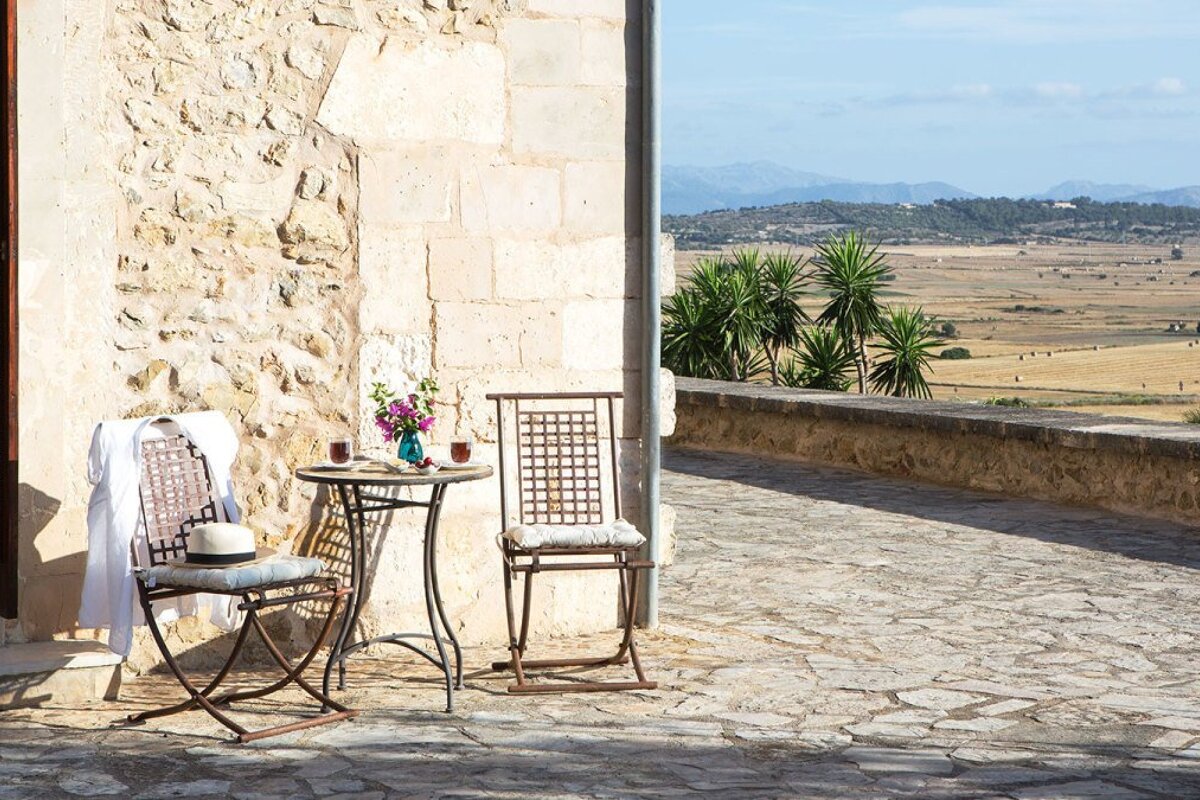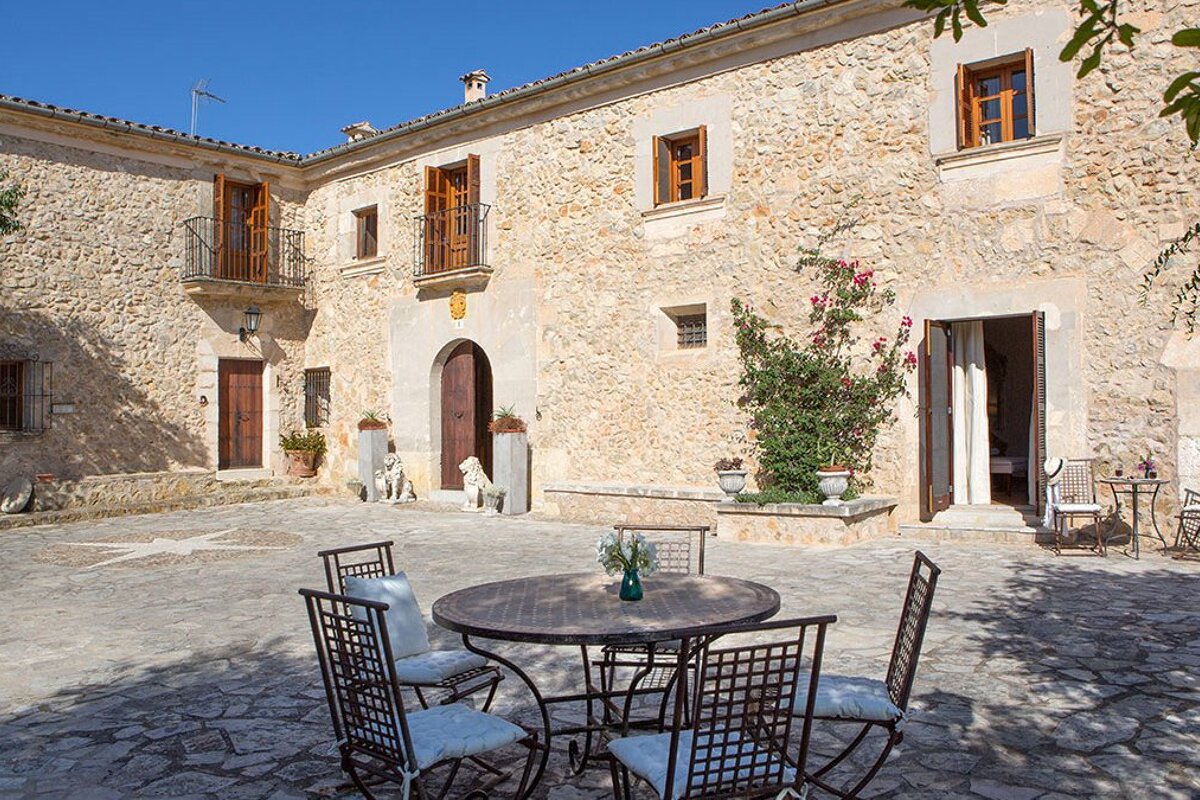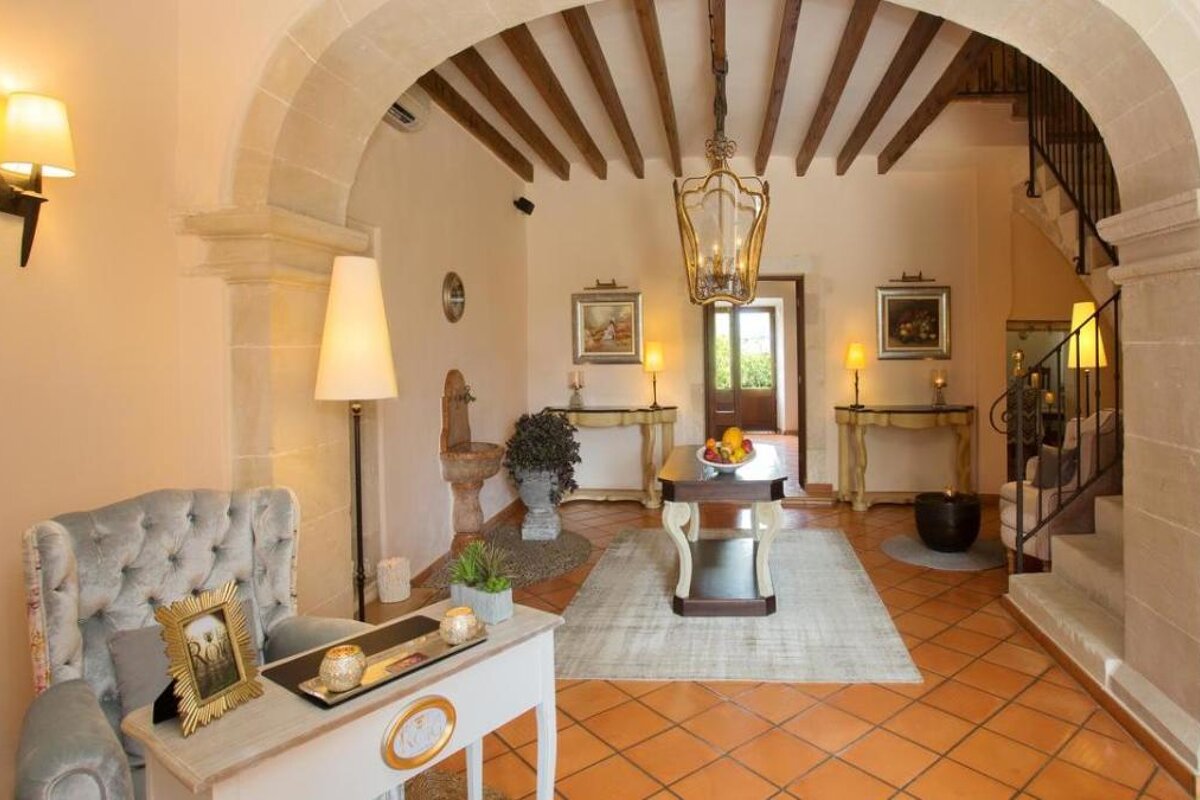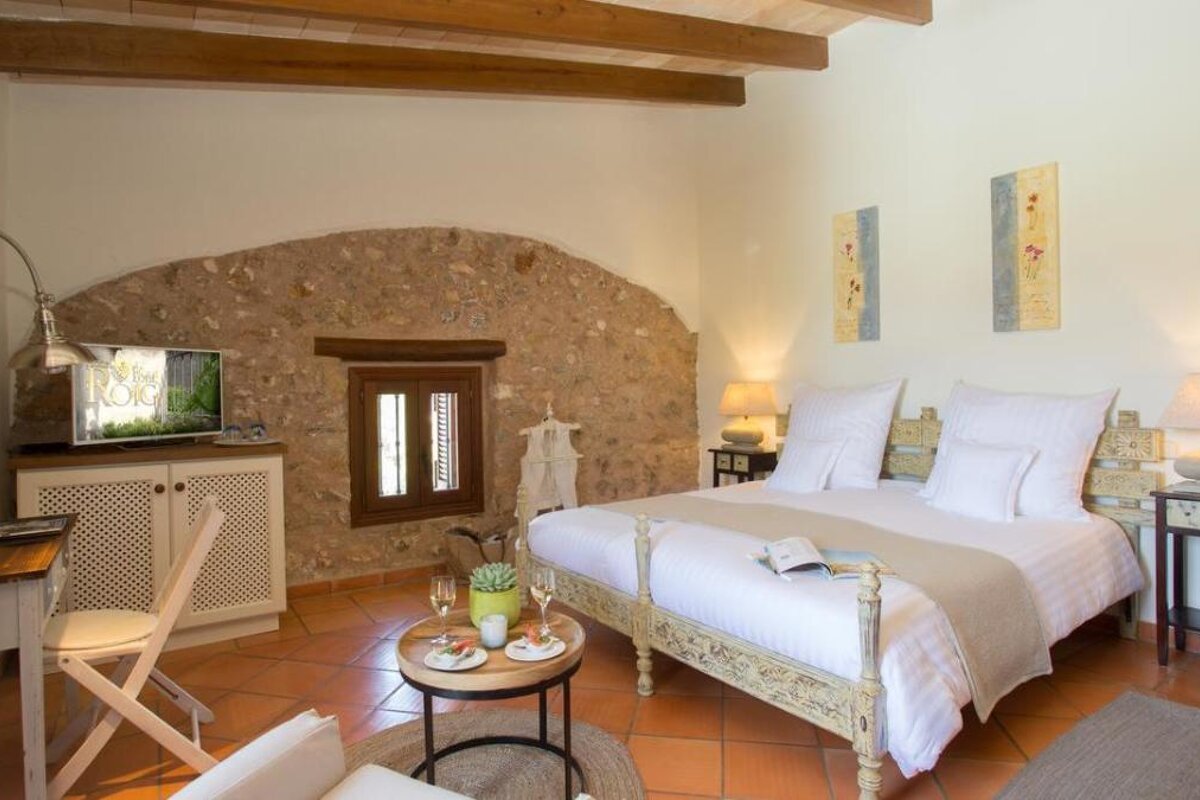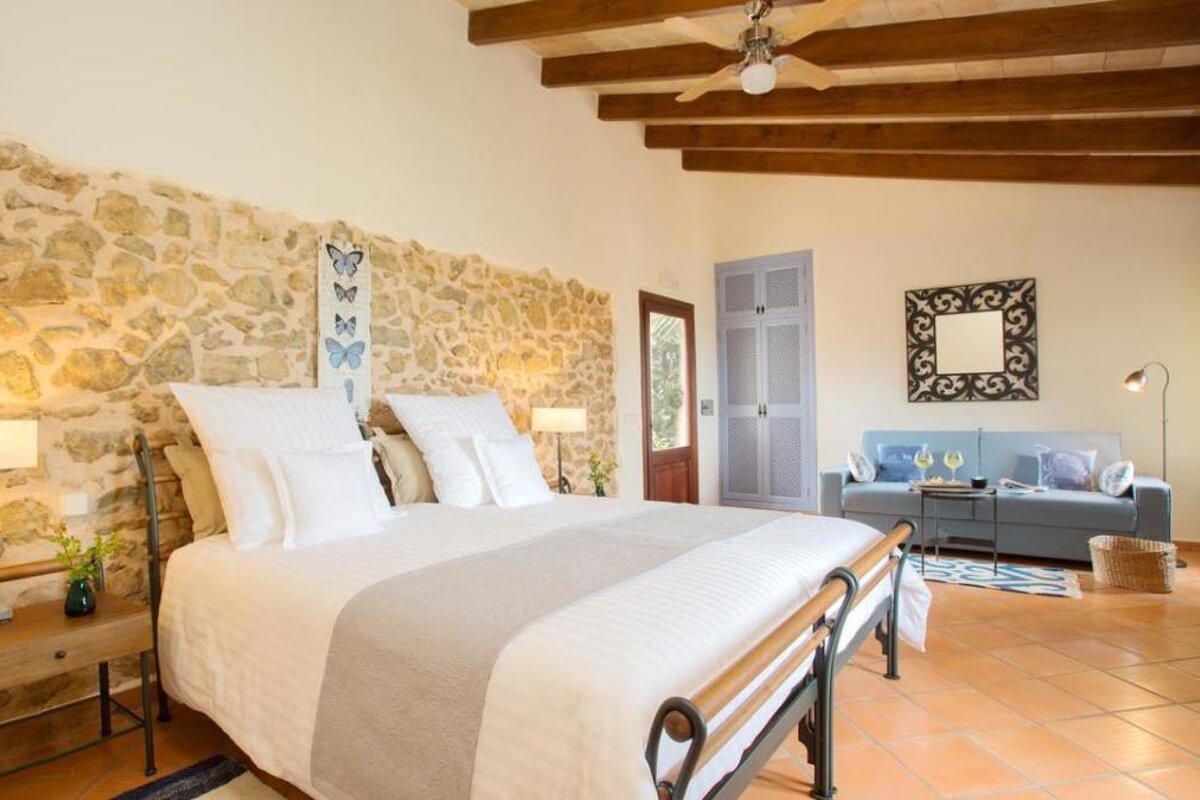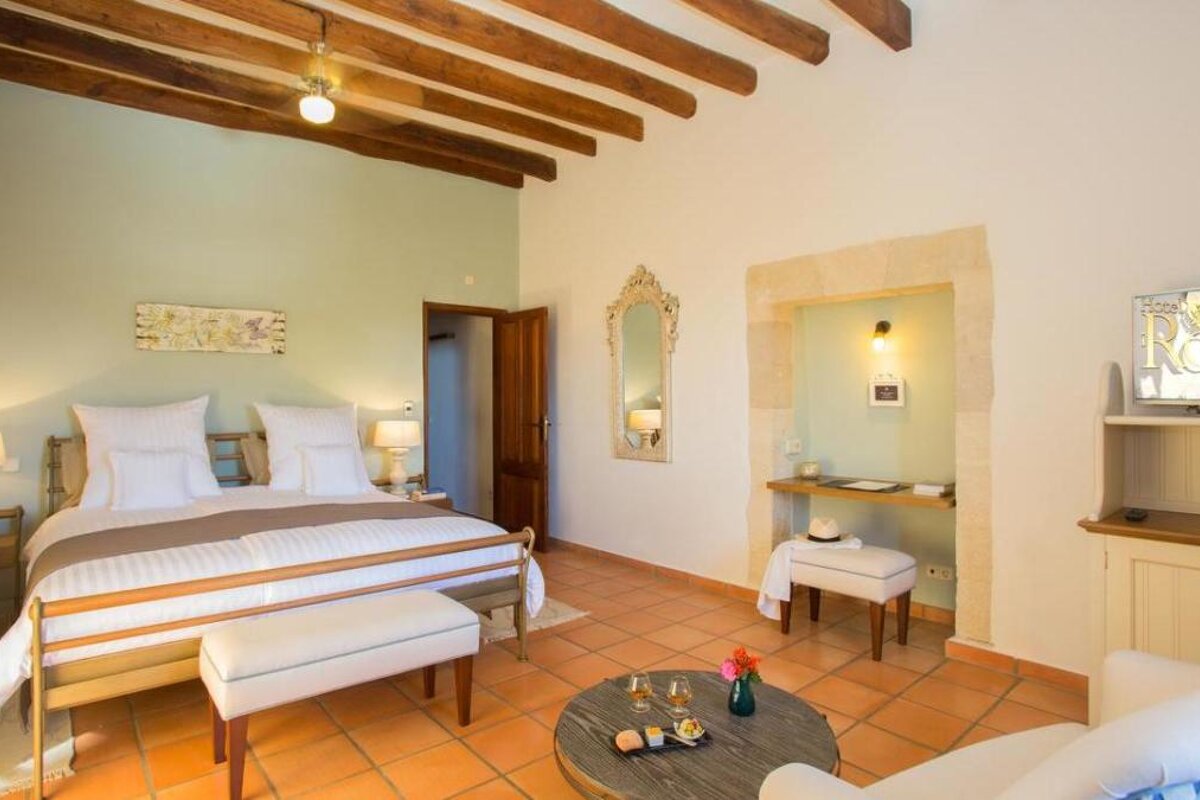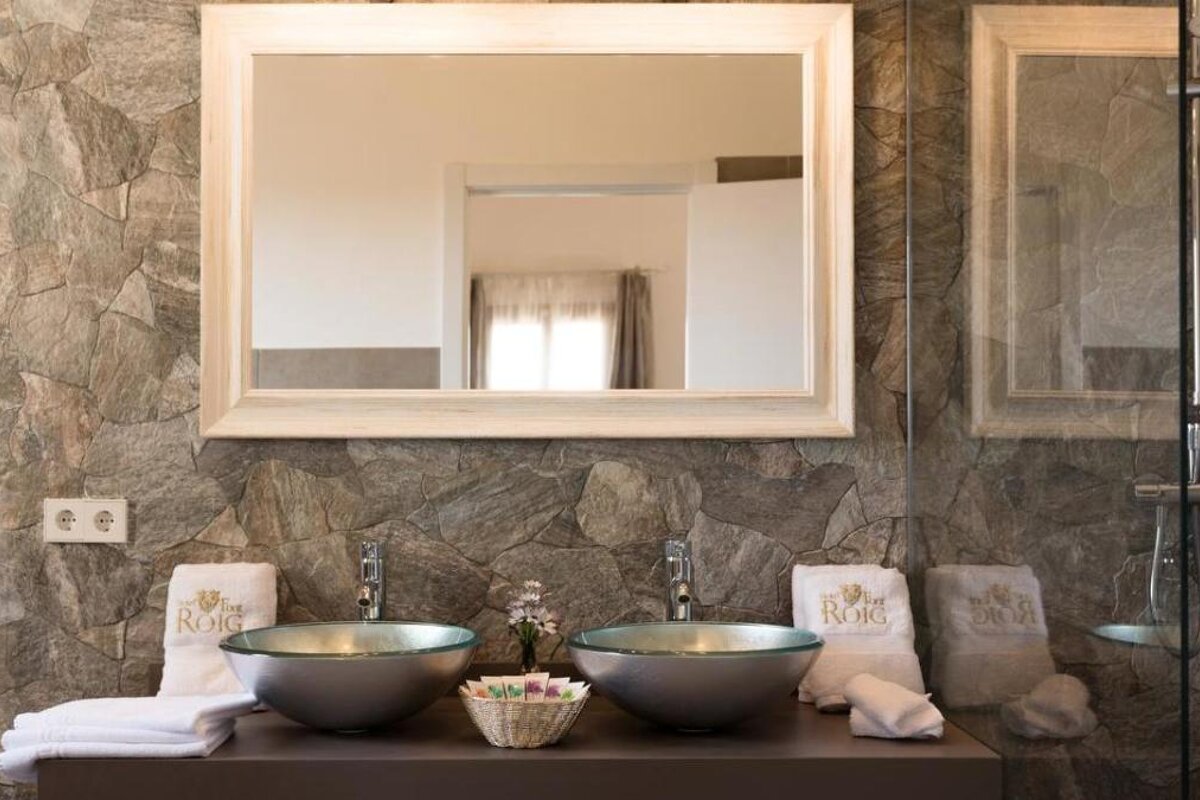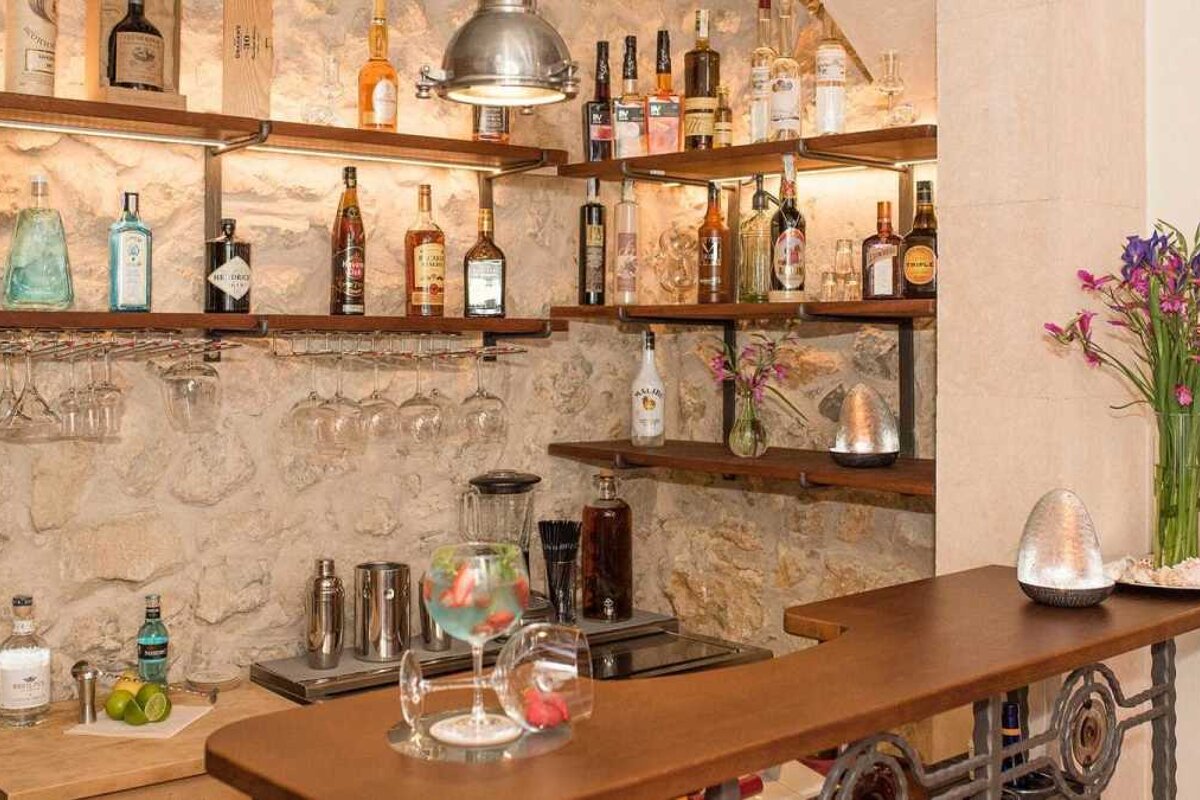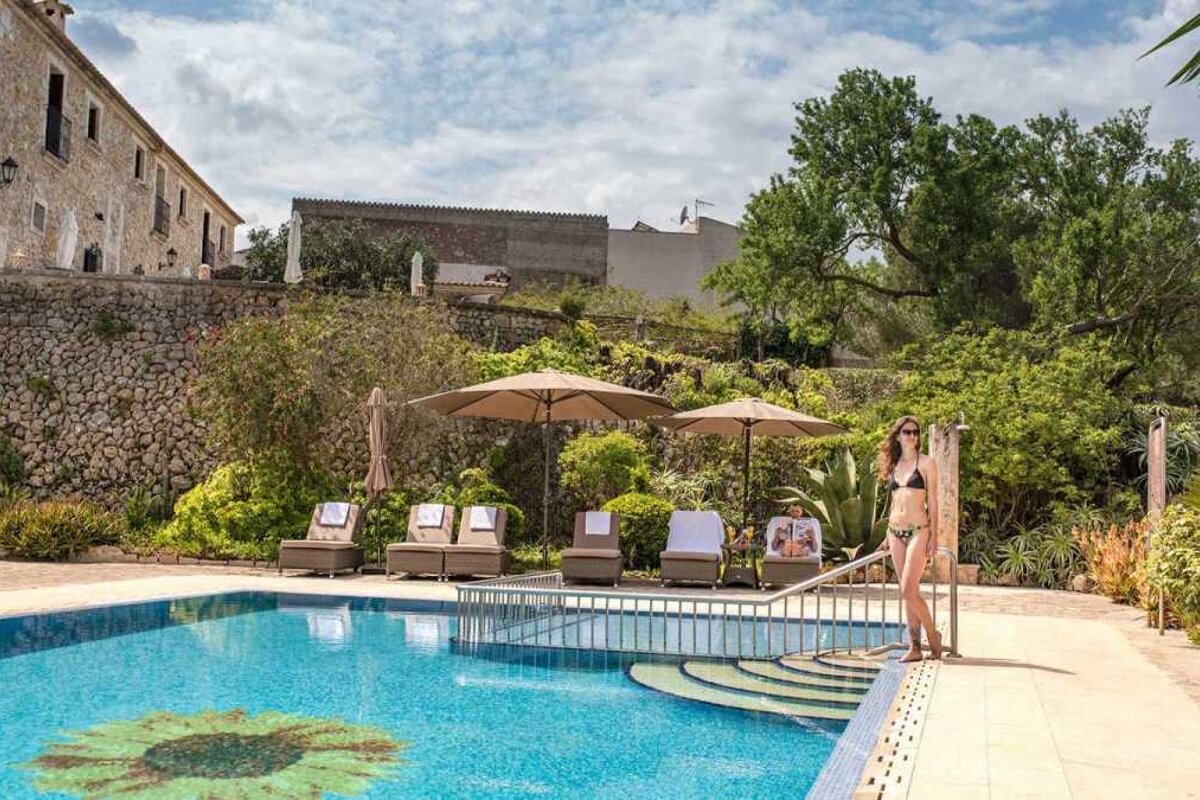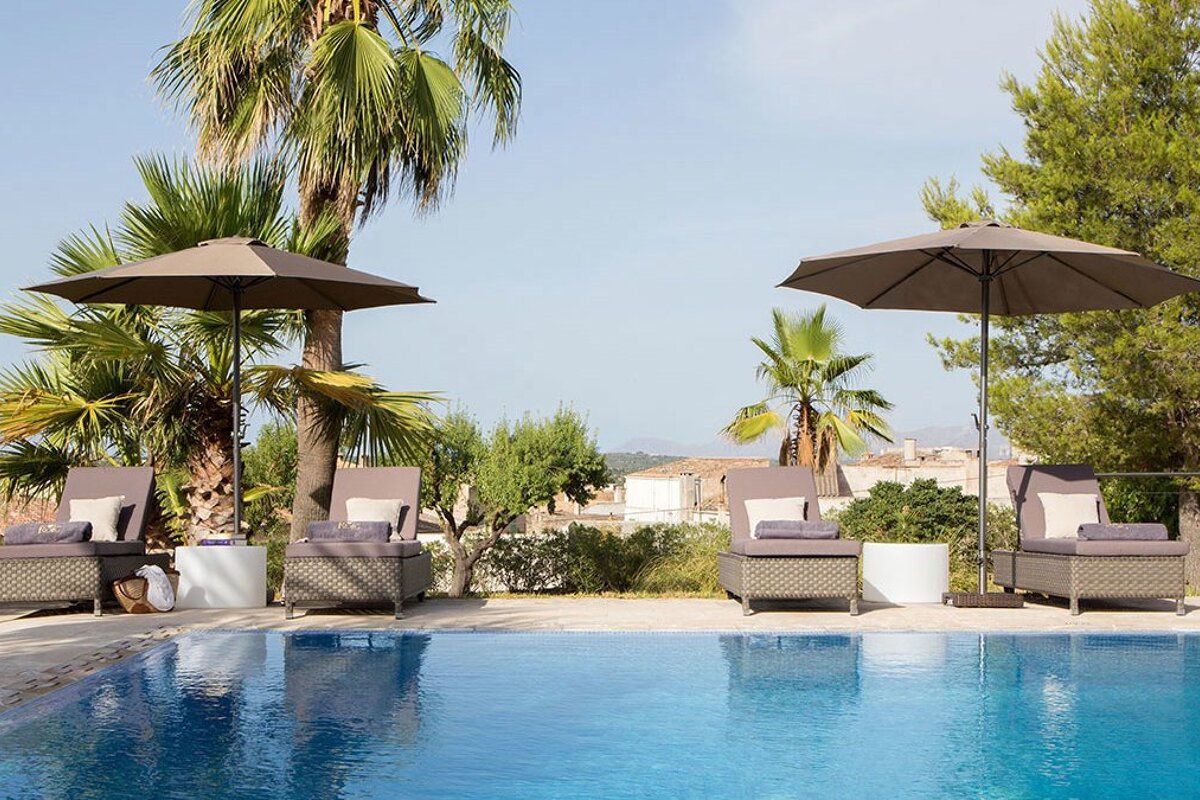 Casa Font i Roig, Maria de la Salut
This 4-star boutique establishment, with rustic Mallorcan decor is located in the heart of Mallorca
Casa Font i Roig, with its vast private garden and 12th-century fountain, offers the perfect setting to unwind and relax. Nestled away from the hectic tourist areas, this Mallorcan mansion was built in 1520 and has been restored beautifully.
Guests here can really enjoy the natural surroundings and the way this place is designed to give a traditional vibe in an original atmosphere. The mansion is ideally situated and provides easy access to the beach, the nearby golf and other numerous sights that Mallorca has to offer.
Surrounded by lush vegetation, almond and orange trees, Casa Font i Roig is made up of seven luxurious rooms in the main house, as well as the two junior suites in the adjoining building and the four suites, all feature the most modern comfort. The reception is open 24hours a day. Each room has been decorated to portray Mallorcan charm and elegance and guests can opt for views of the garden or the Tramuntana mountain range.
Every room here is air-conditioned and features a TV with satellite channels. Some rooms include a seating area where you can relax. The rooms come with a private bathroom equipped with a bidet. Extras include bathrobes and free toiletries. For your convenience, there's free WiFi throughout and room service.
Casa Font i Roig also counts a saltwater pool, a gym and spa area with a variety of massage options.
The high quality of rooms, common spaces, restaurant, services and activities combined makes this place a preferred spot for those seeking a romantic holiday.
Watch this
The Neighbourhood
Casa Font i Roig sits on the edge of Maria de la Salut, a small, traditional village in the rural heartland of Mallorca, about a 40-minute drive from the airport and a 15-minute drive from the nearest beach at Can Picafort.
The Pool
Casa Font i Roig boasts a saltwater pool, surrounded by a terrace and garden areas and is equipped with deck chairs for lounging in the warm Mallorcan sun.
The Bar
The bar is open until 23:00, to enjoy the sunset with a glass of wine or a cocktail.
The Restaurant
The restaurant offers a unique setting to enjoy high-quality premium food while enjoying the relaxation and quietness of the area. The dishes are a fusion of international cuisine with a touch of Swiss influence.
Location
Maria de la Salut, Mallorca