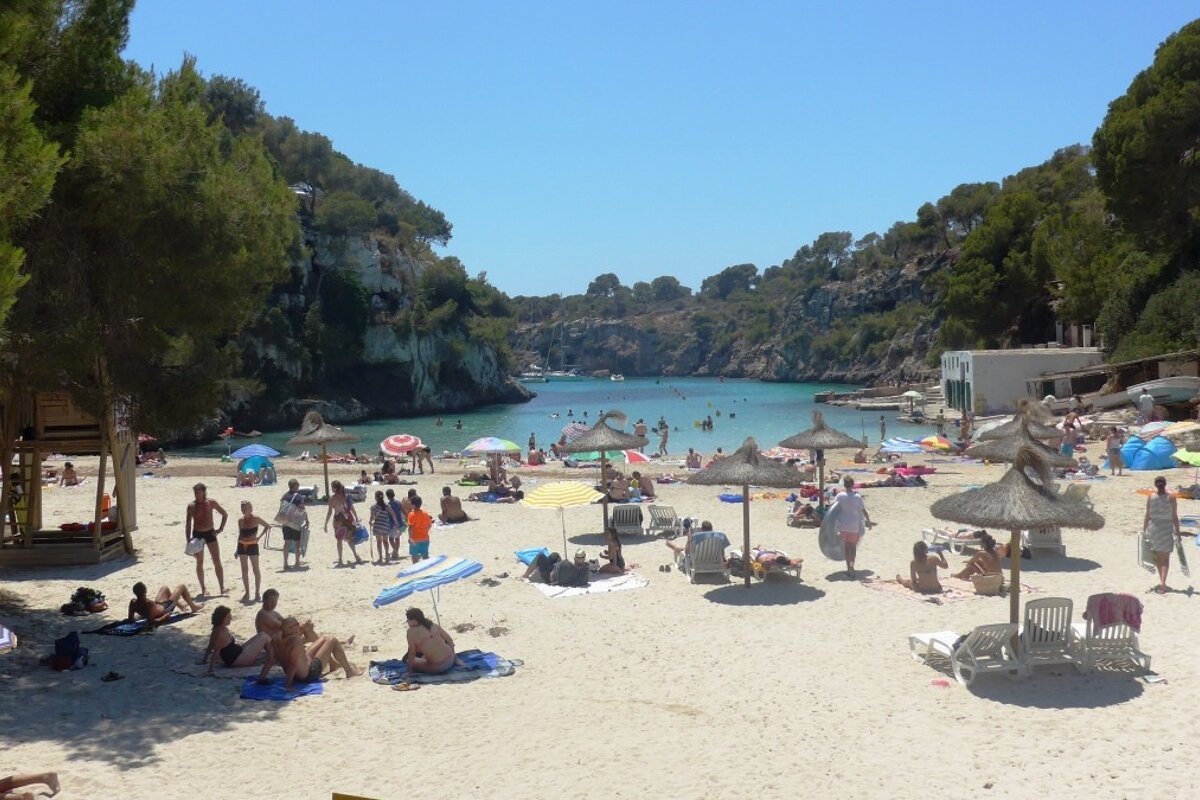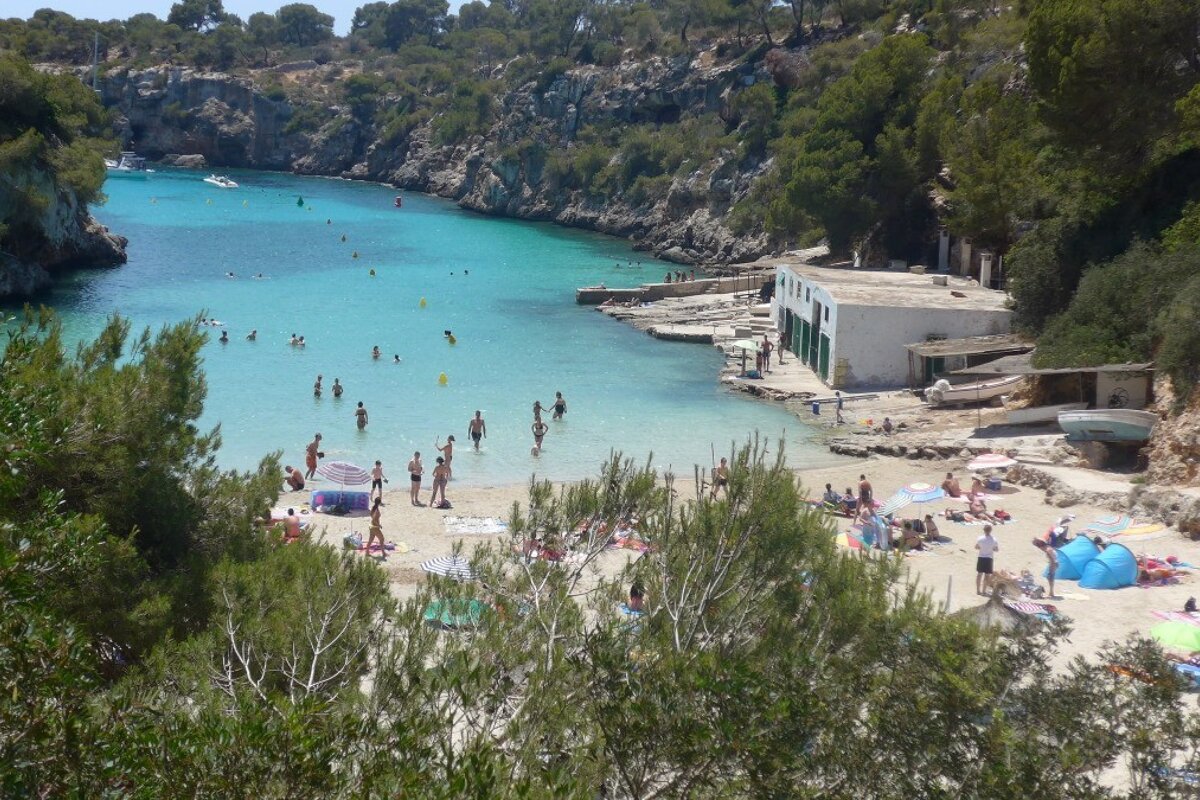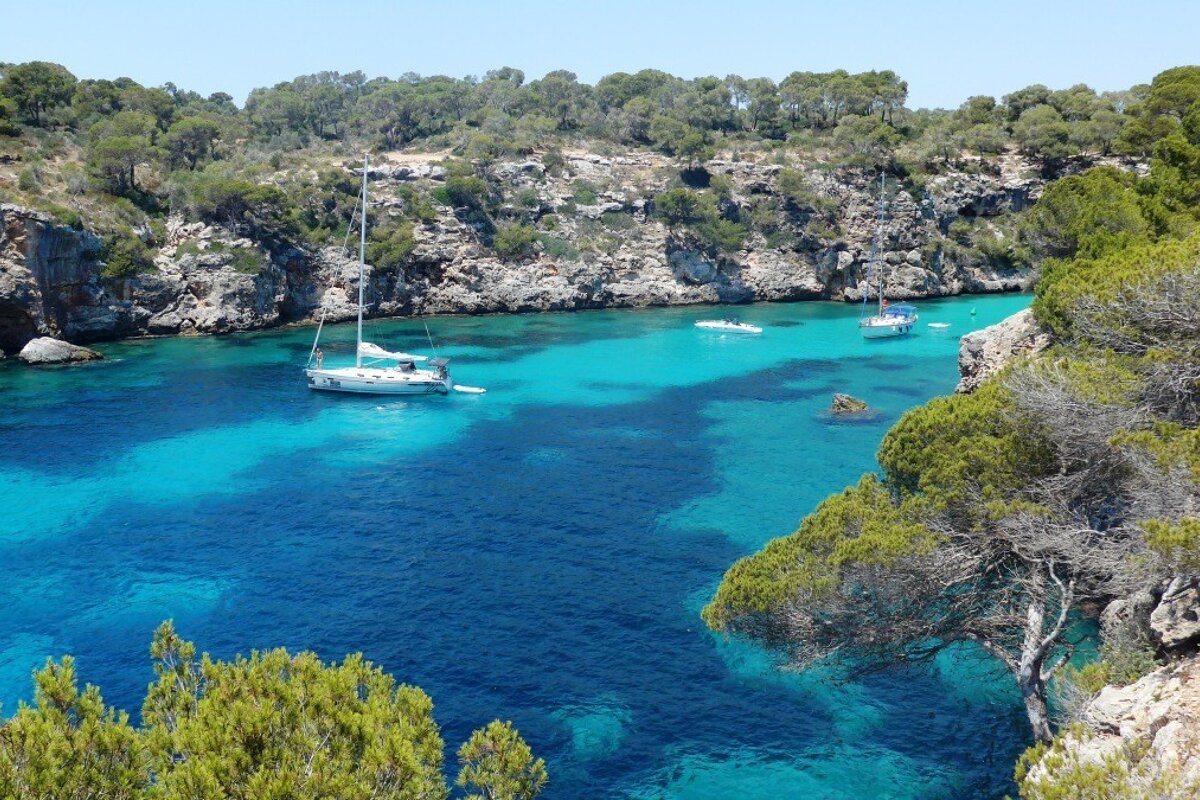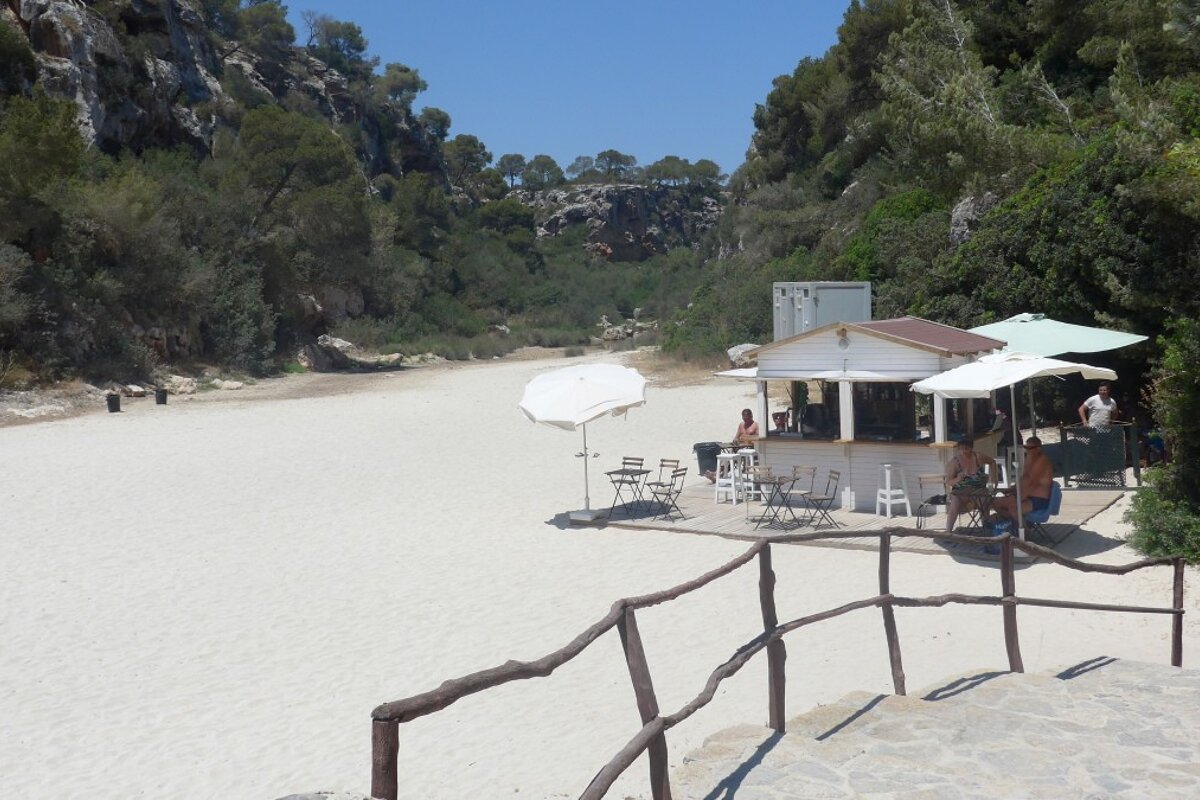 Cala Pi Beach, South Mallorca
Secluded beach on the south coast of Mallorca
Cala Pi is a picture perfect beach, with golden sand and turquoise water glistening between two rocky cliffs. It gets its name 'Pi' from the pine trees that surround it.
The cliffs on either side make it feel secluded and protect it from winds. From time to time, yachts moor at the end of the cove which only serves to increases the visual appeal of the beautiful cala.
It is a busy beach, especially on the weekends but it has a very relaxed atmosphere. It attracts both locals and tourists and is great for families as well as single travellers.
There is a lifeguard on duty from 10:00 to 18:00, and a small bar offering parasol hire, drinks and ice creams. Dogs aren't allowed on the beach, neither are camping or bonfires.
Setting & Location
Cal Pi is located on the south central coast of Mallorca, in the district of Llucmajor, approximately 40 km east of Palma. The beach is accessible from the small, picturesque town of Cala Pi. The town of Cala Pi offers a few restaurants and hotels. It is definitely worth a day trip, or it can serve as a base for exploring the southern coast.
Water Safety & Clarity
The water is a little cloudy due to being sheltered, but it's clean and deliciously refreshing after any amount of time in the Mallorcan sun.
Beach Quality
The beach is narrow at about 50 metres wide, but stretches over 100 metres inland with golden sand.
Directions
Driving is the easiest way to travel to Cala Pi, but you can also catch the 525 bus from the Intermodal station in Palma, which takes 1 hour and 15 minutes. To reach the beach, you will need to descend the 147 well-kept rock steps, though you'll probably be so distracted by the spectacular view, you won't notice how many there are. There is street parking close by but no wheelchair access to the beach itself.
Location
Cala Pi, Mallorca