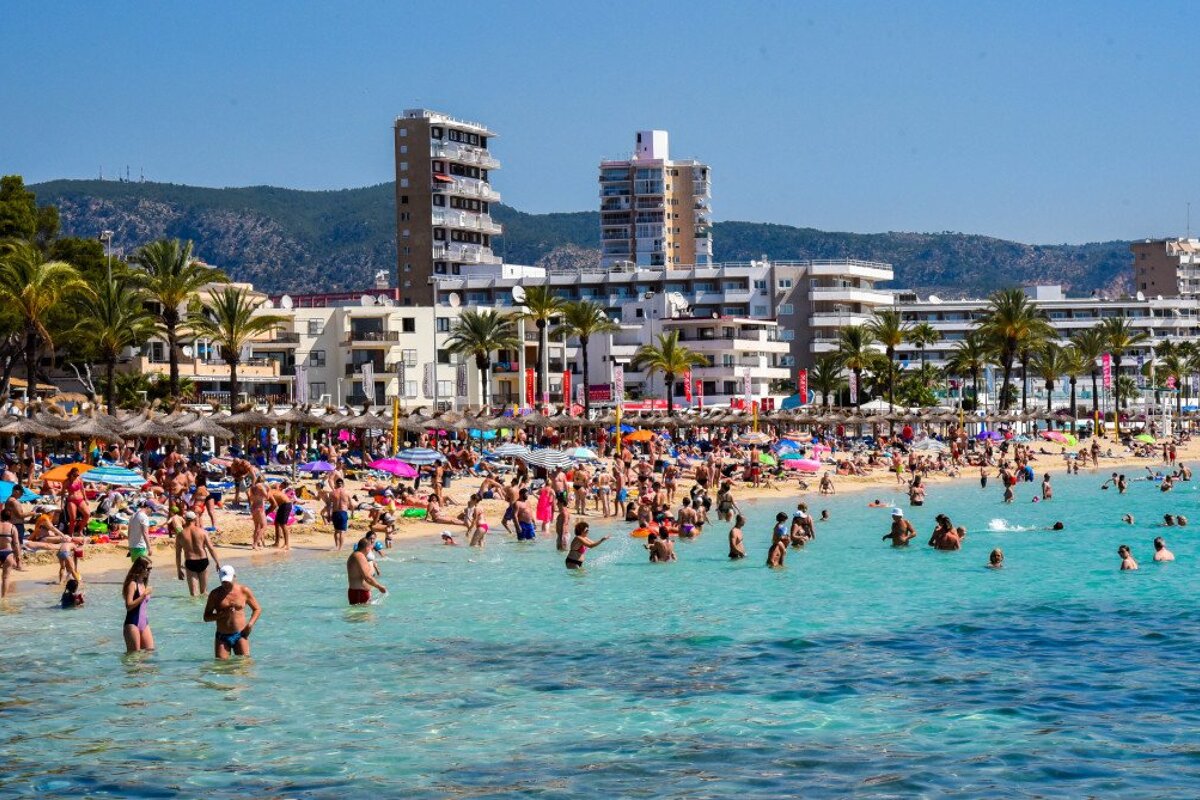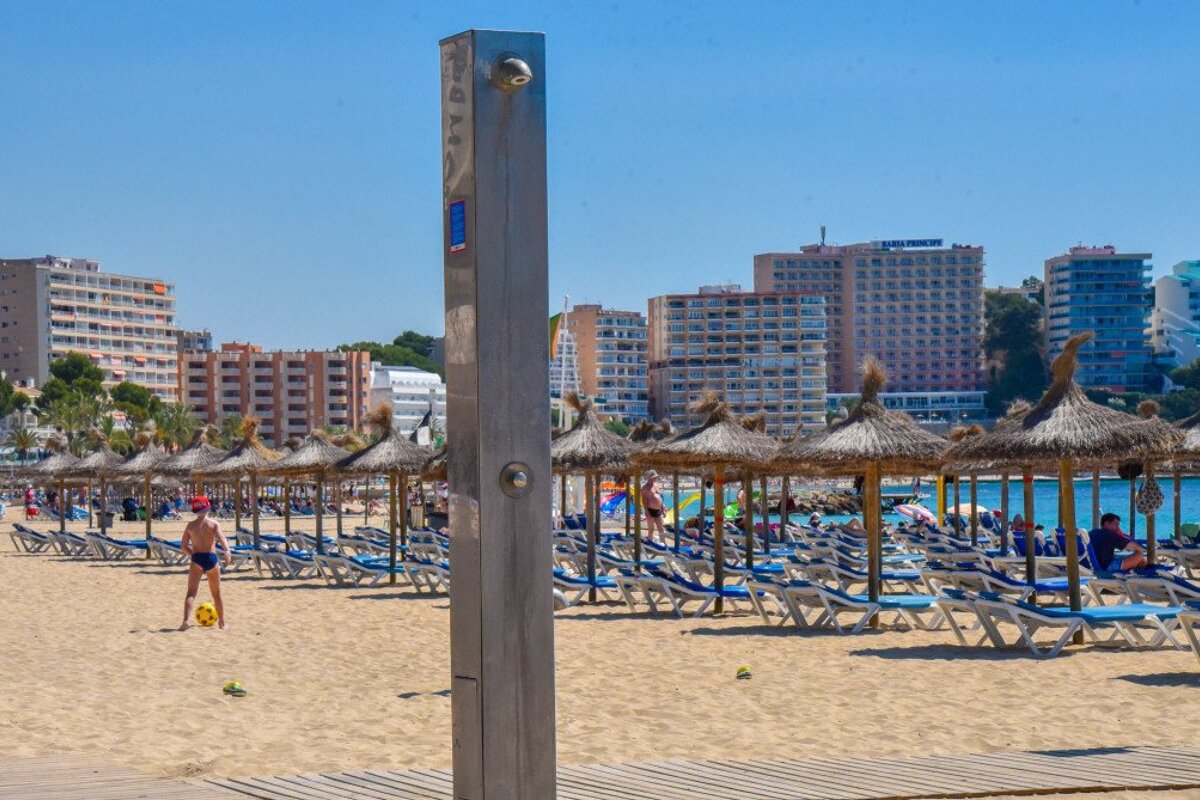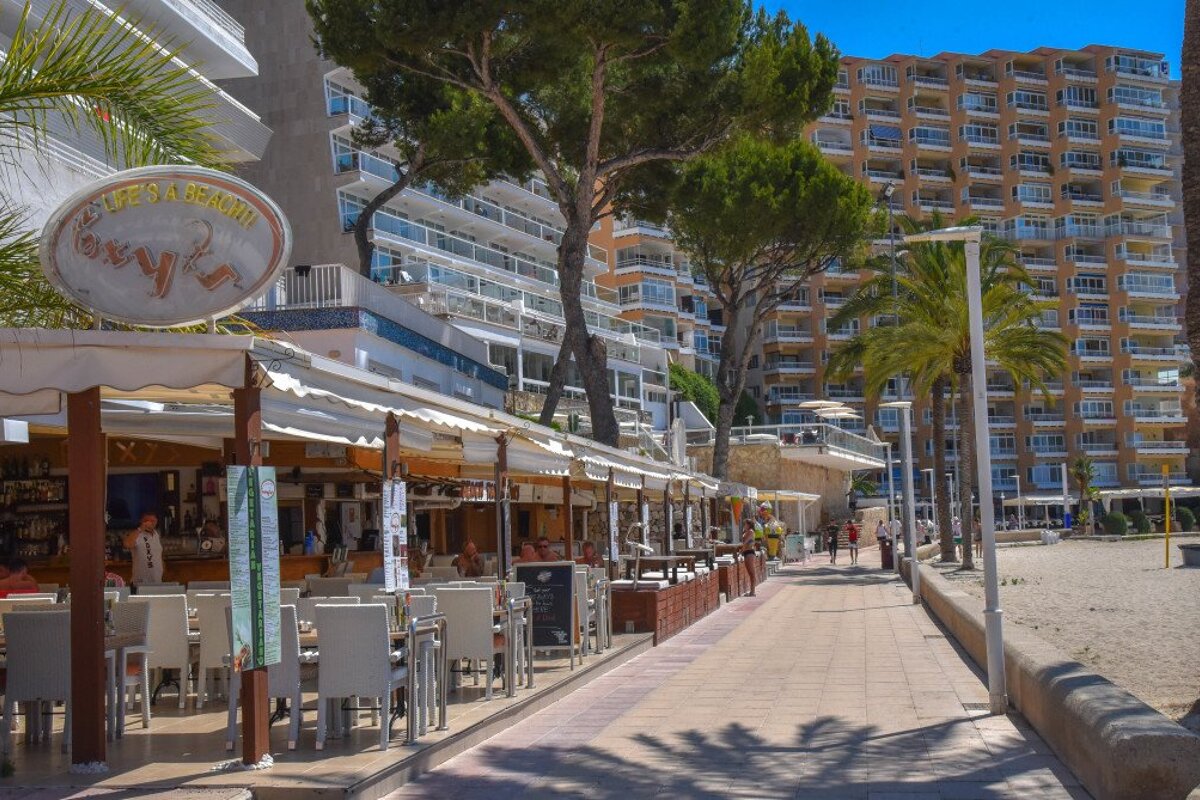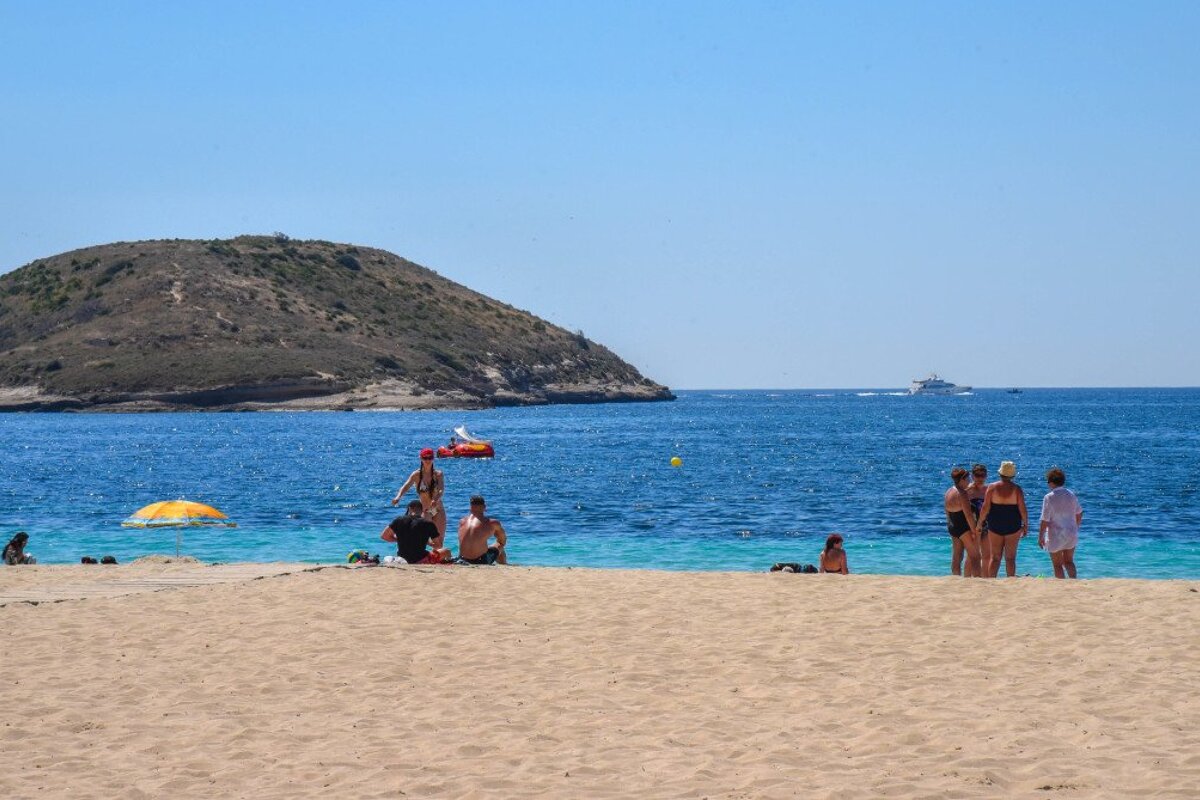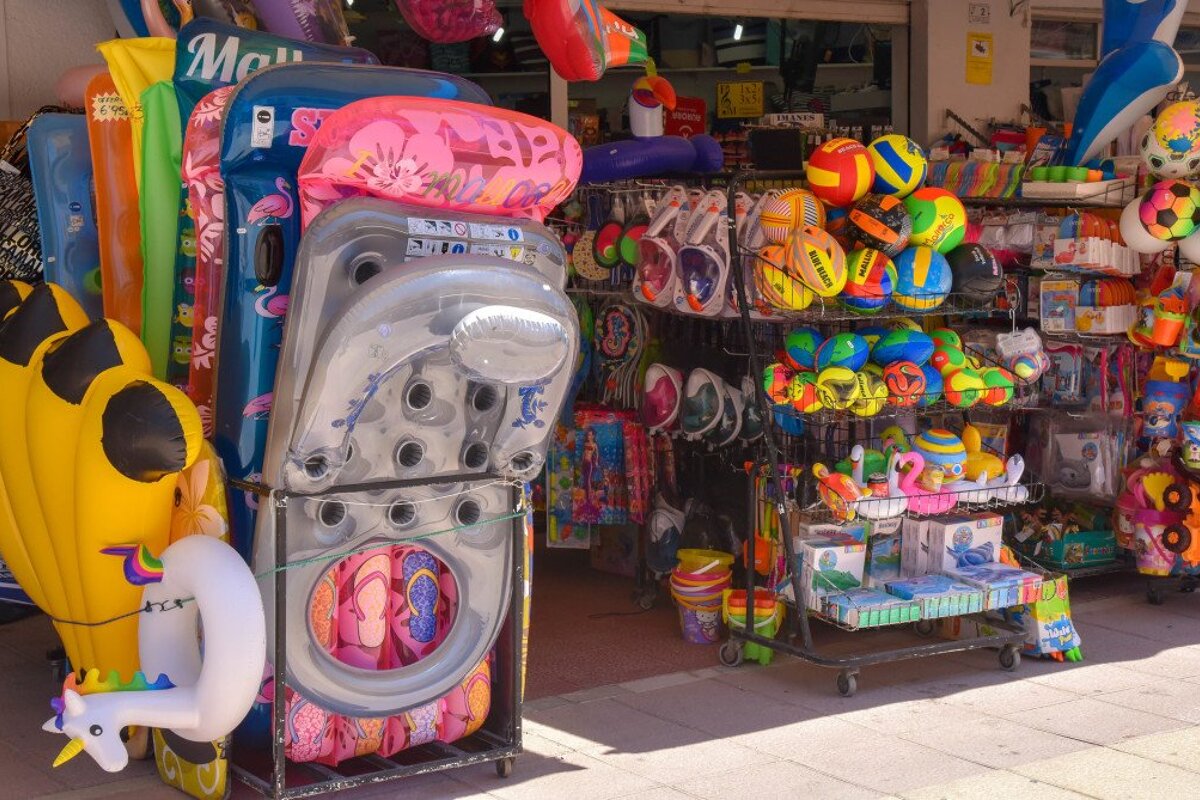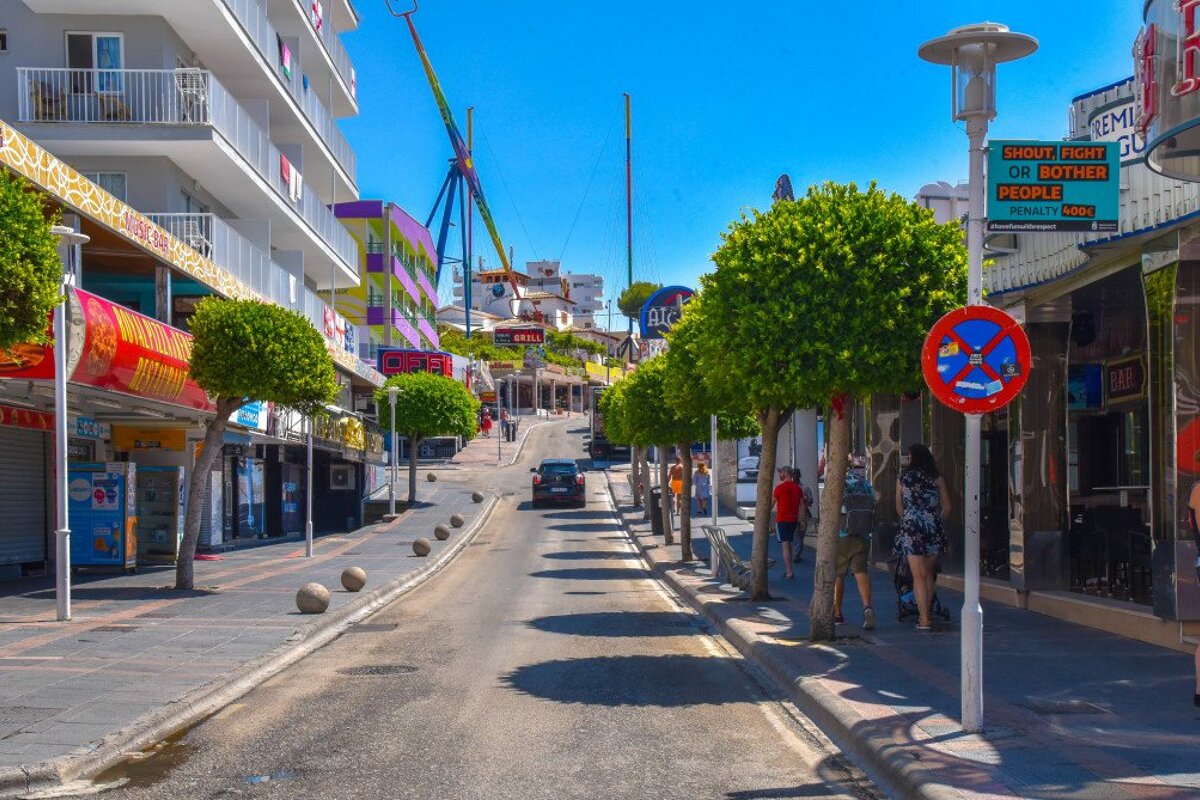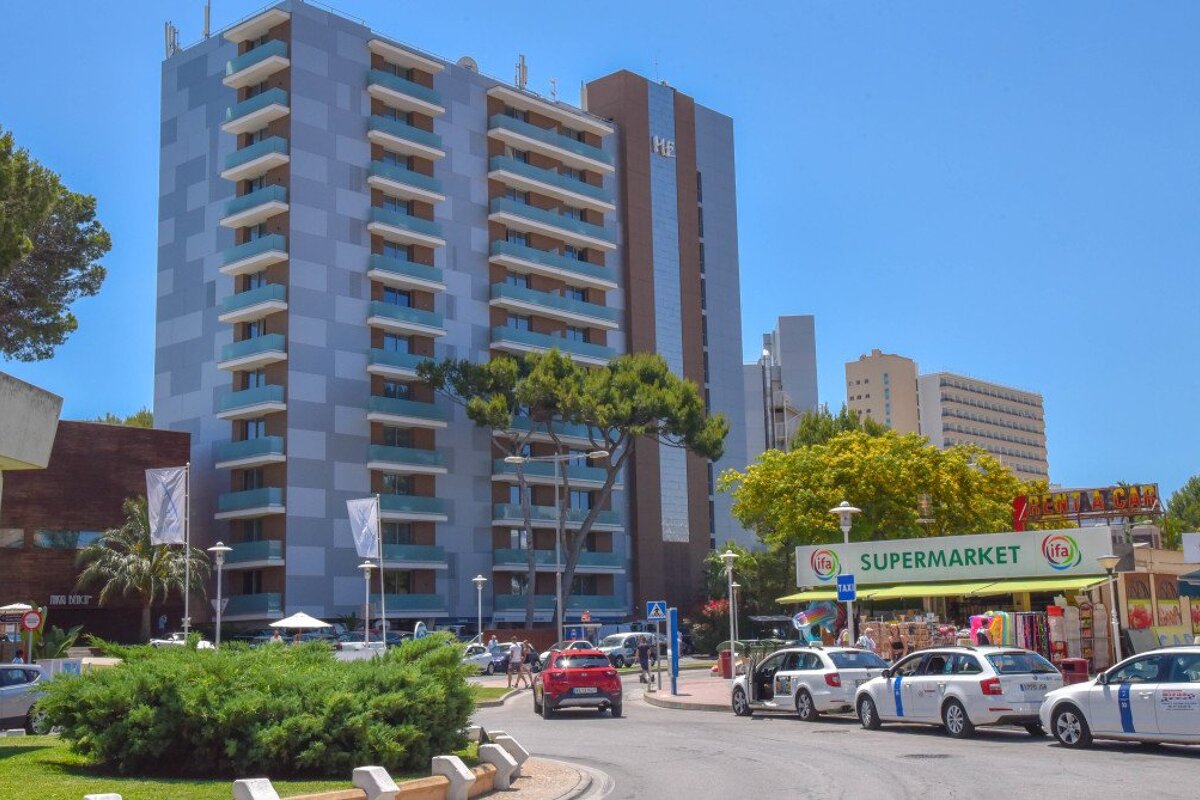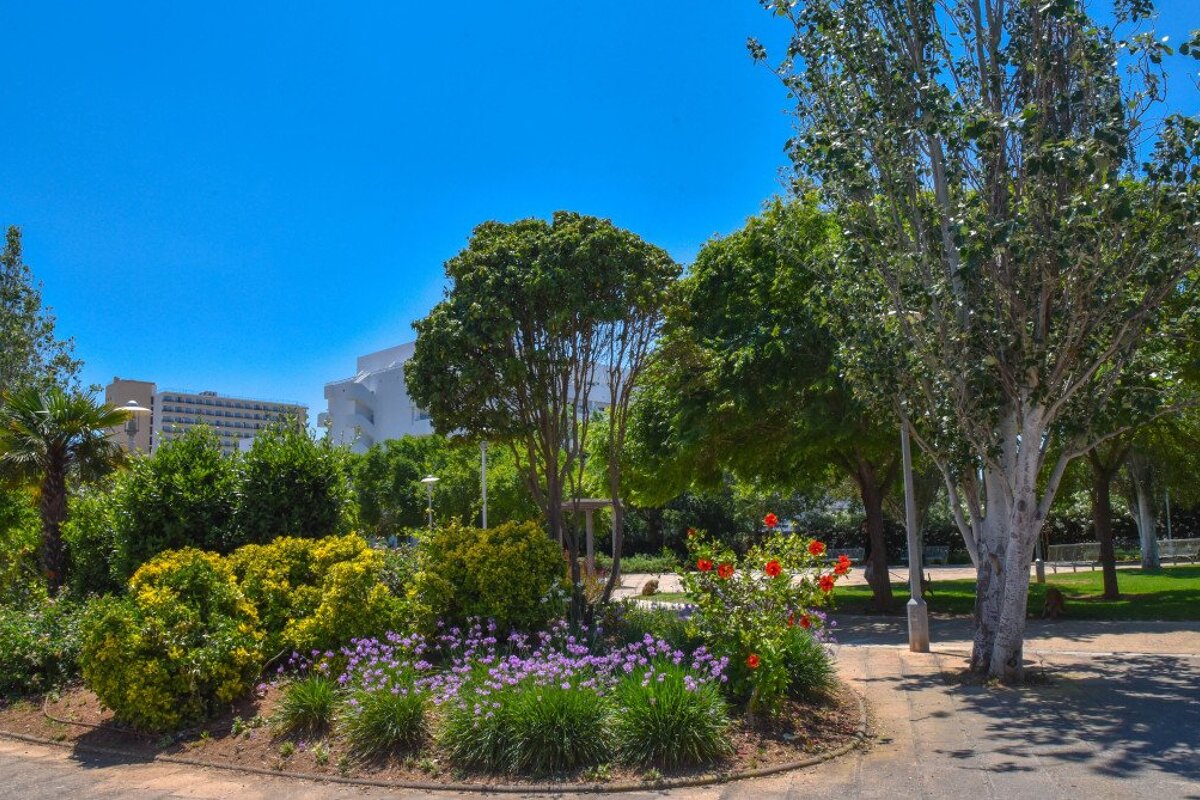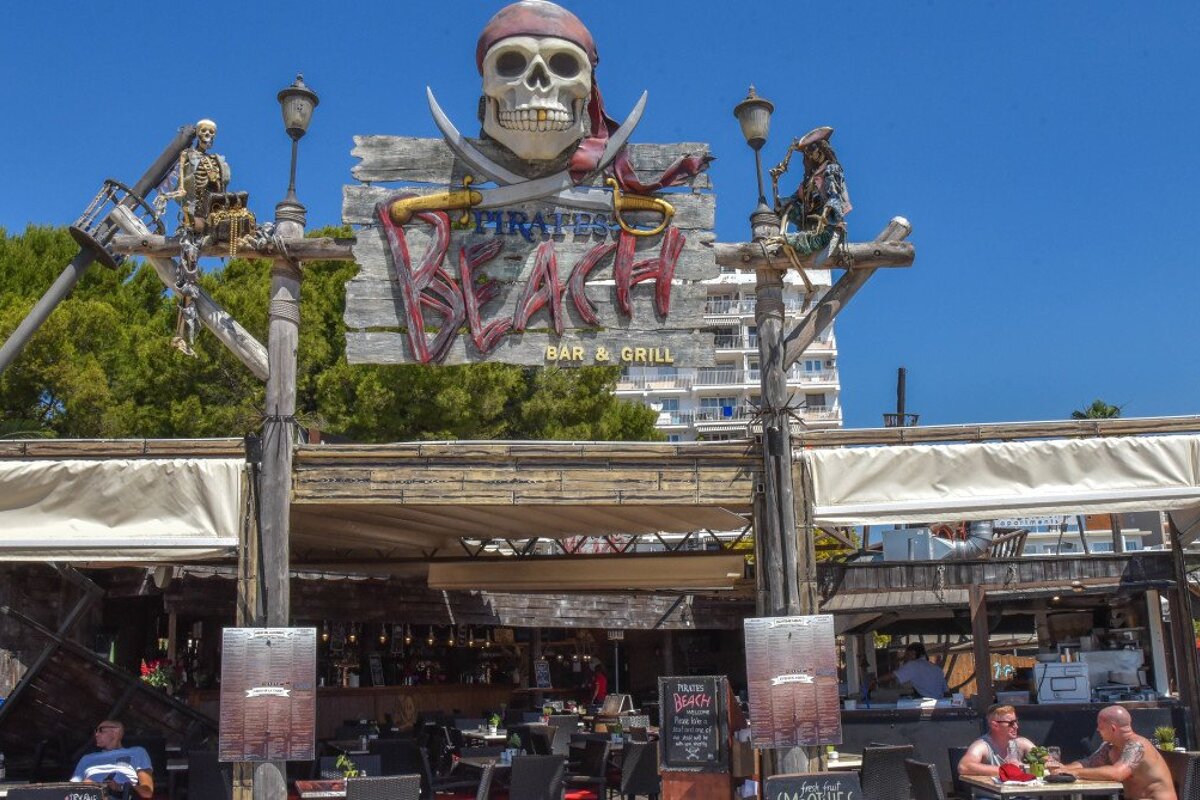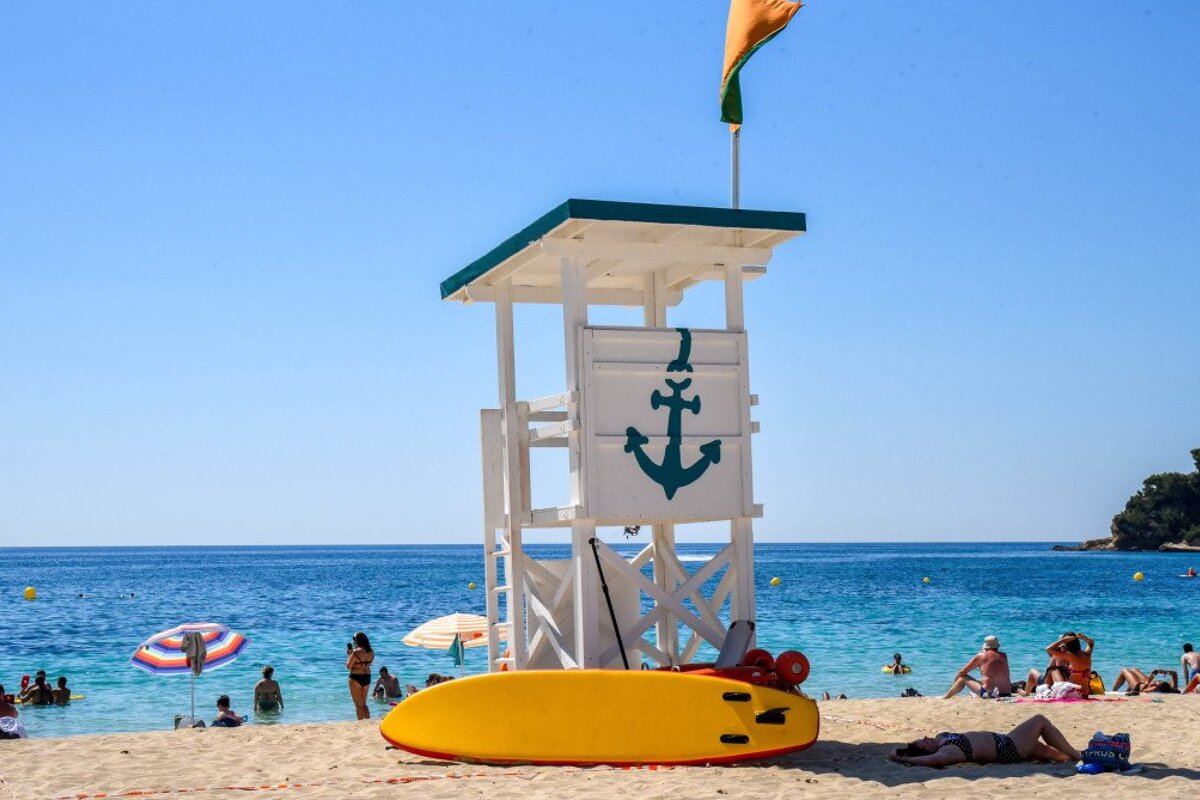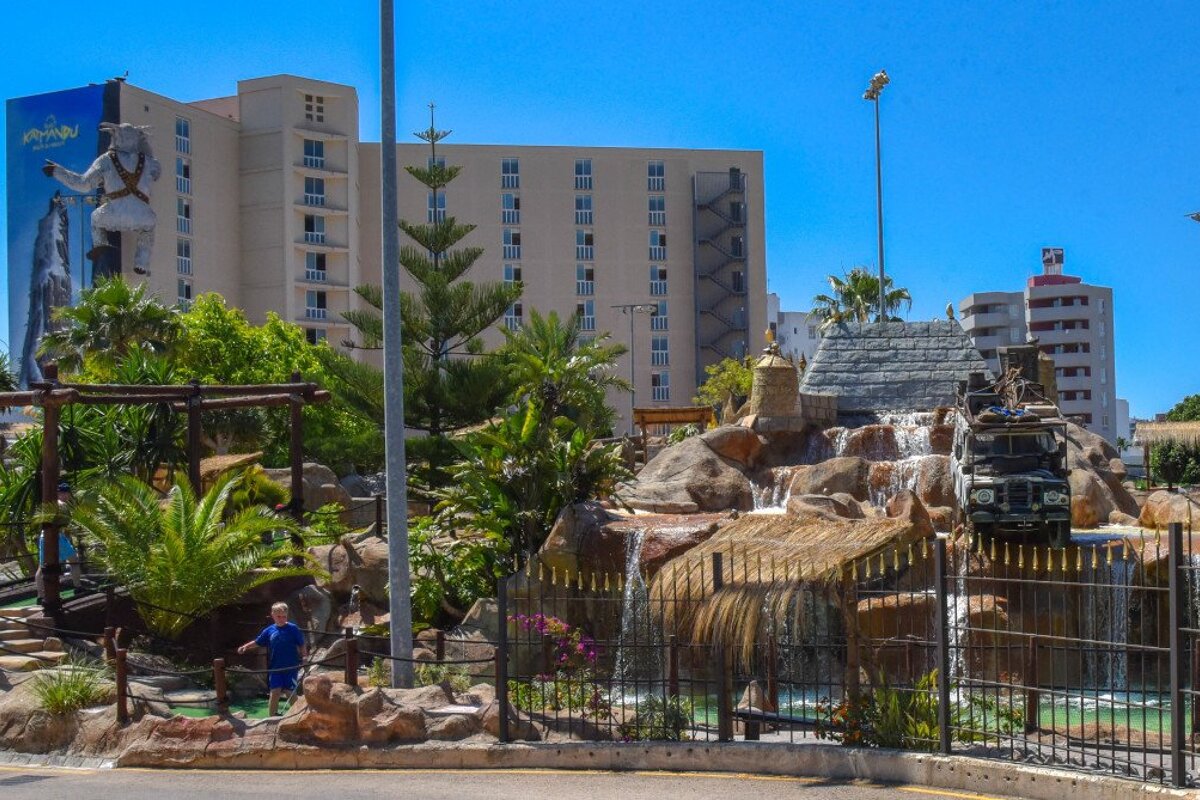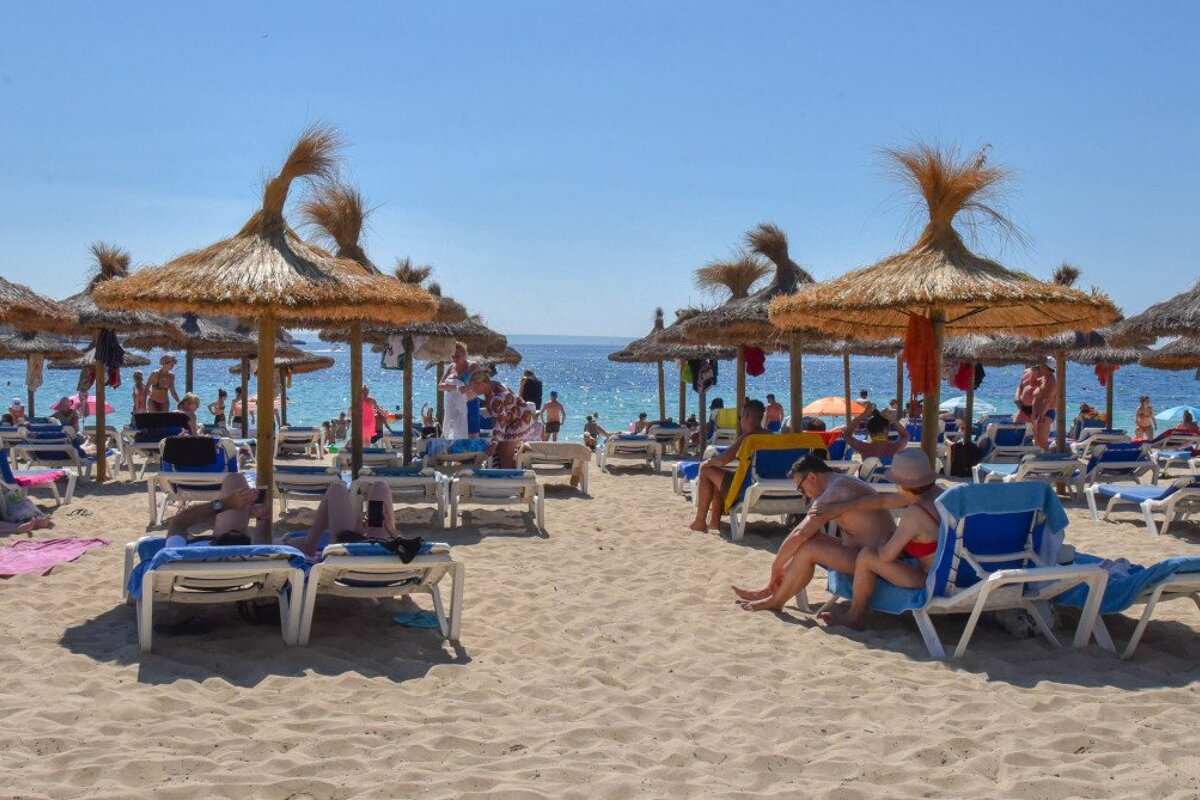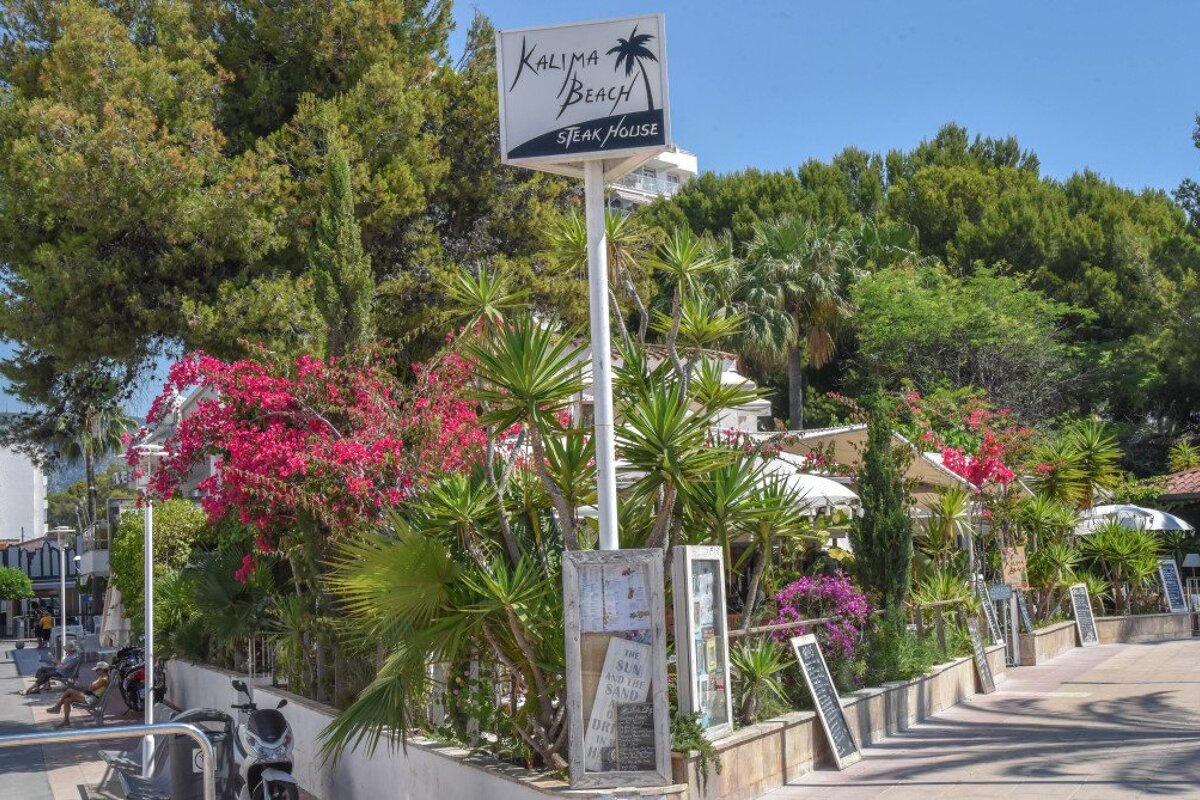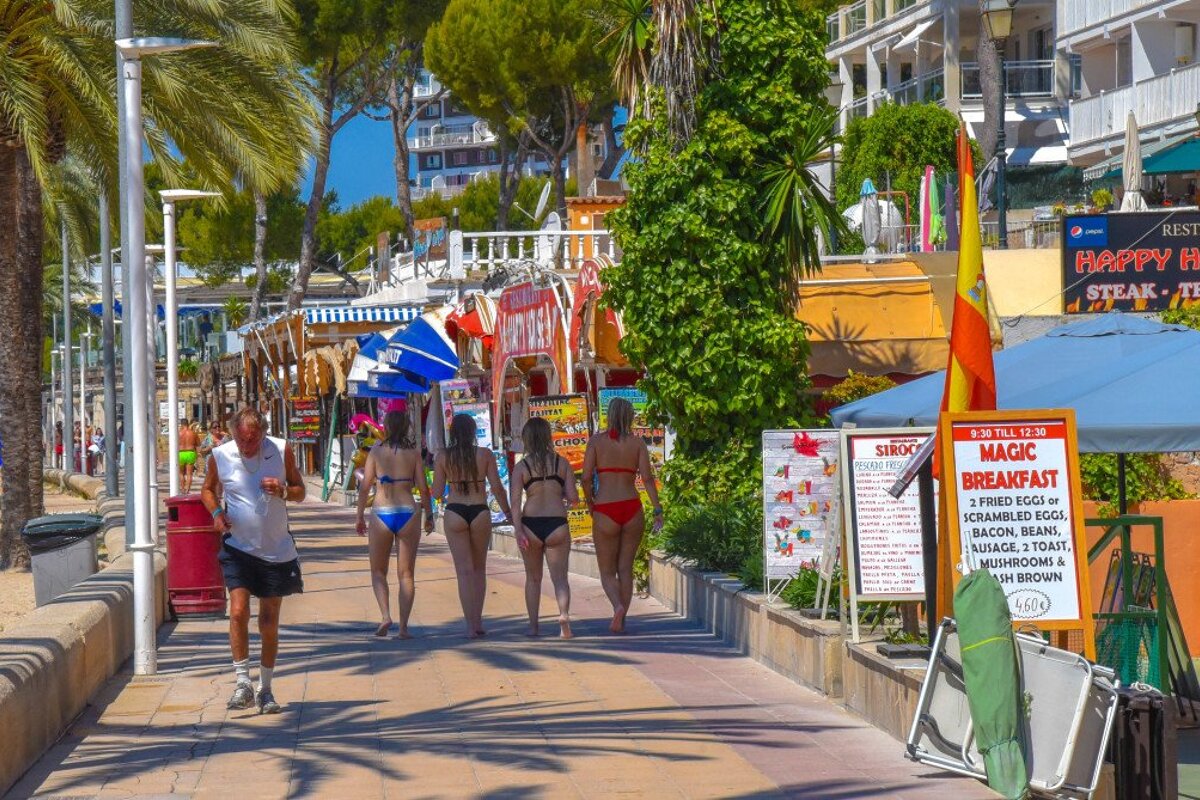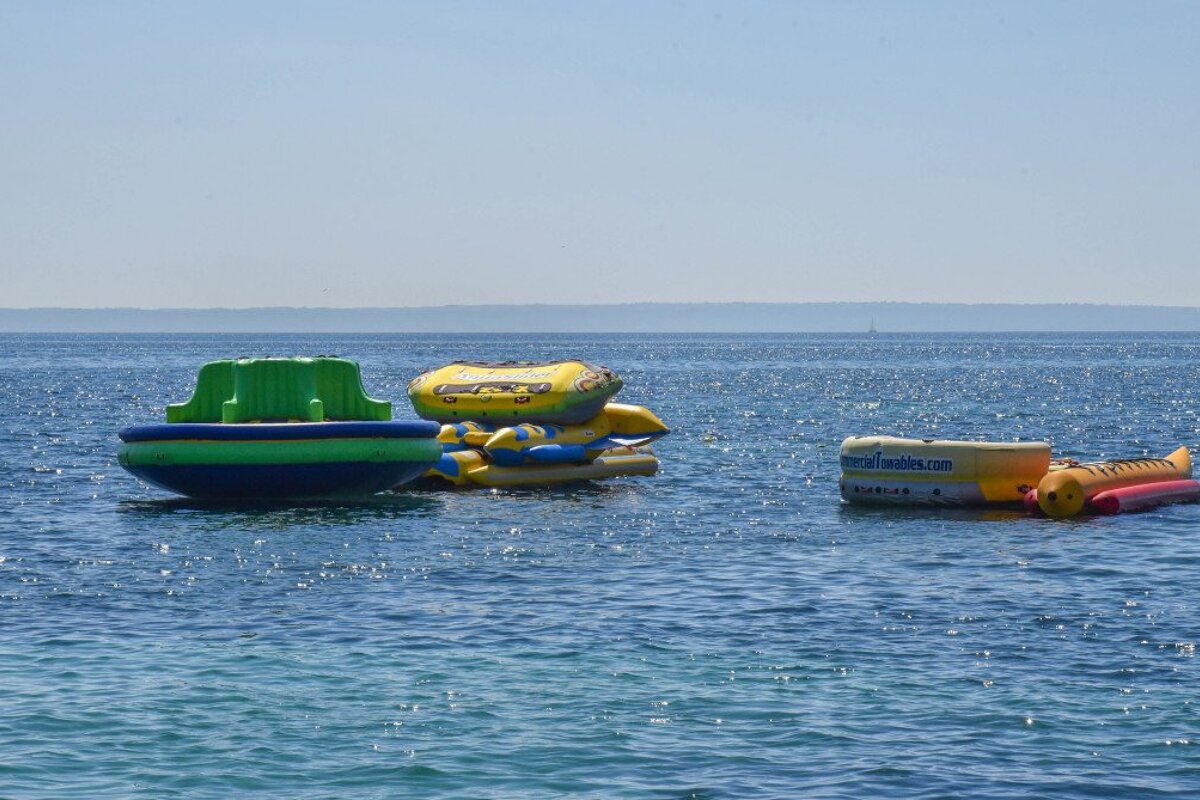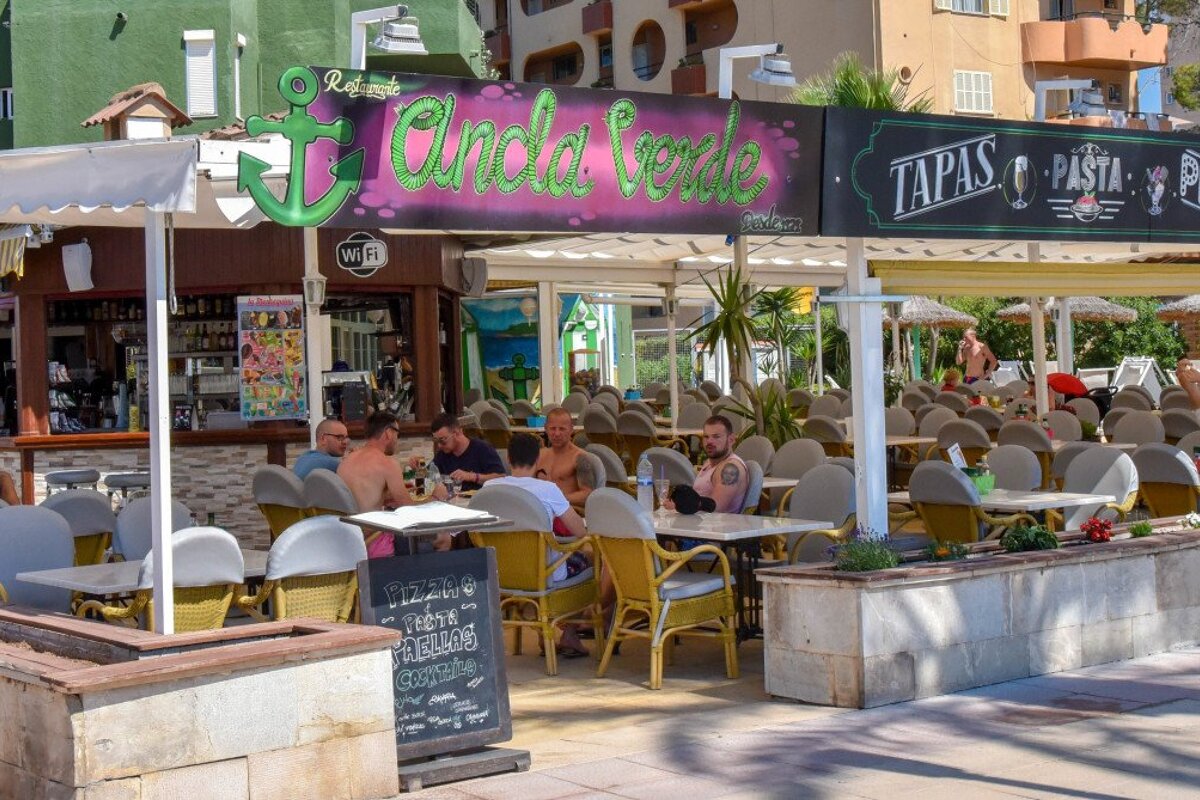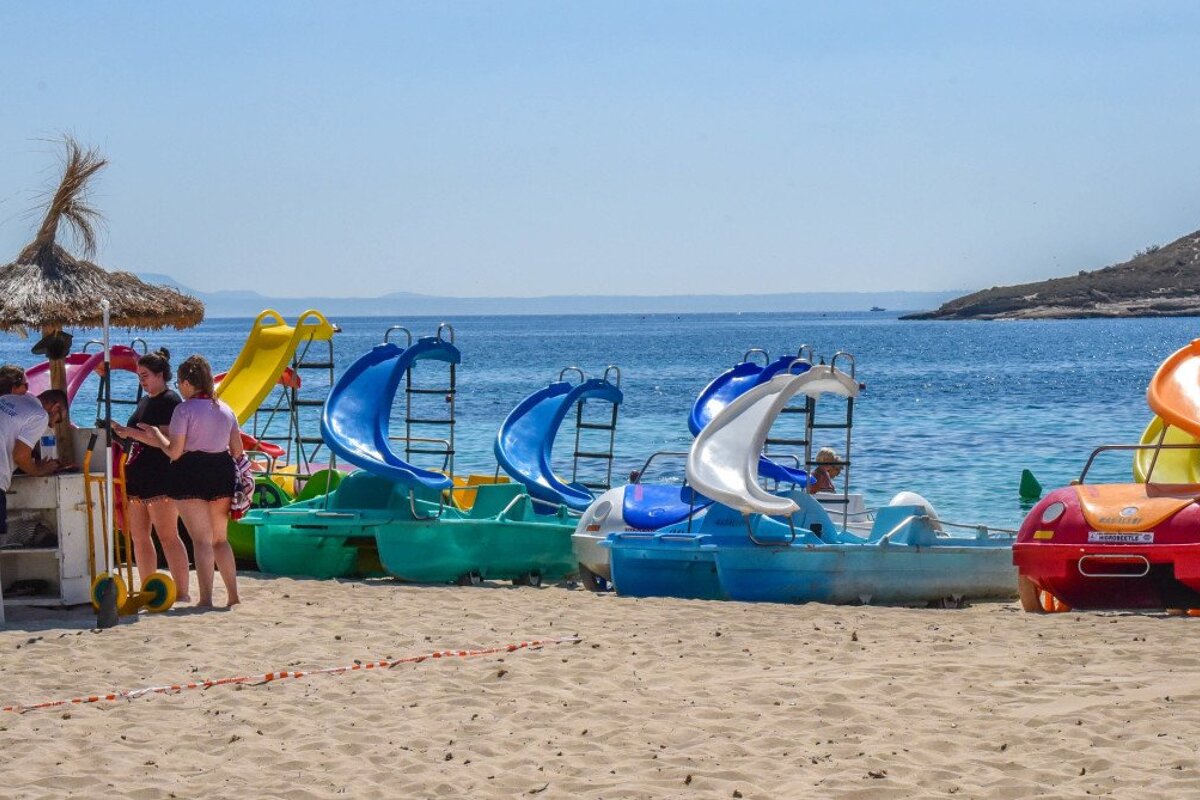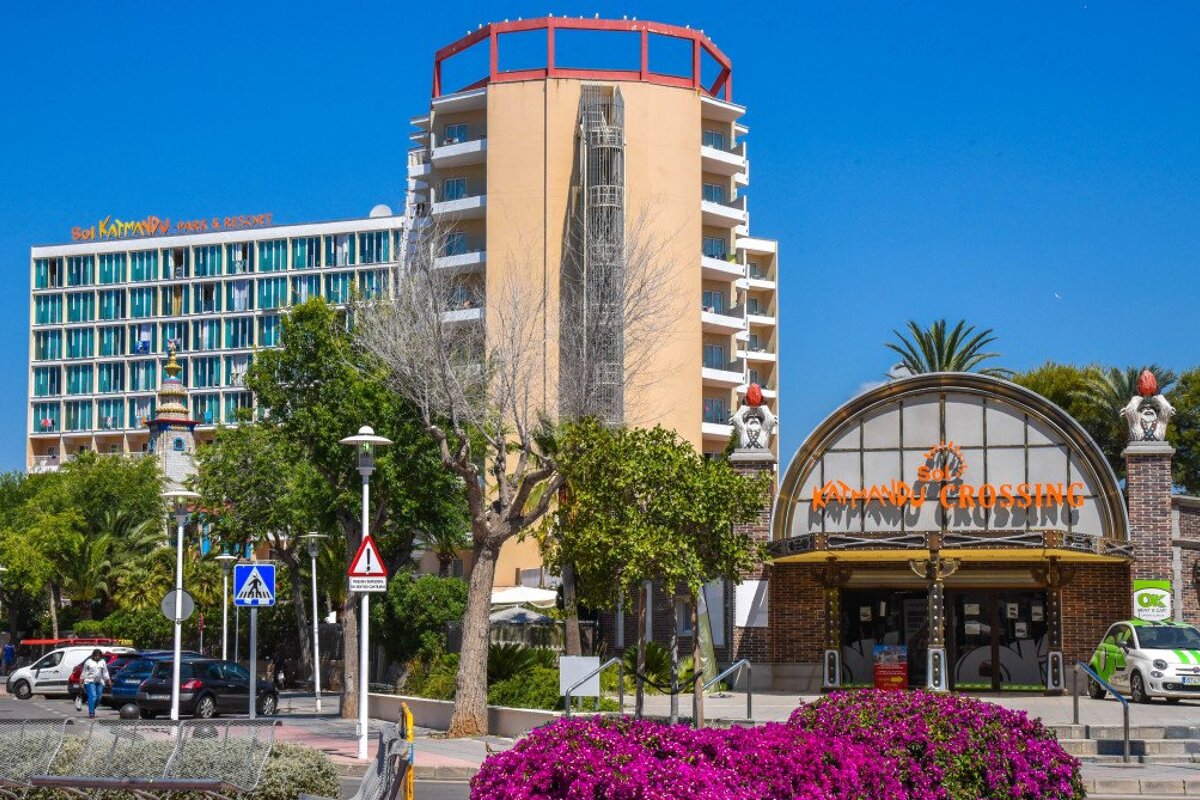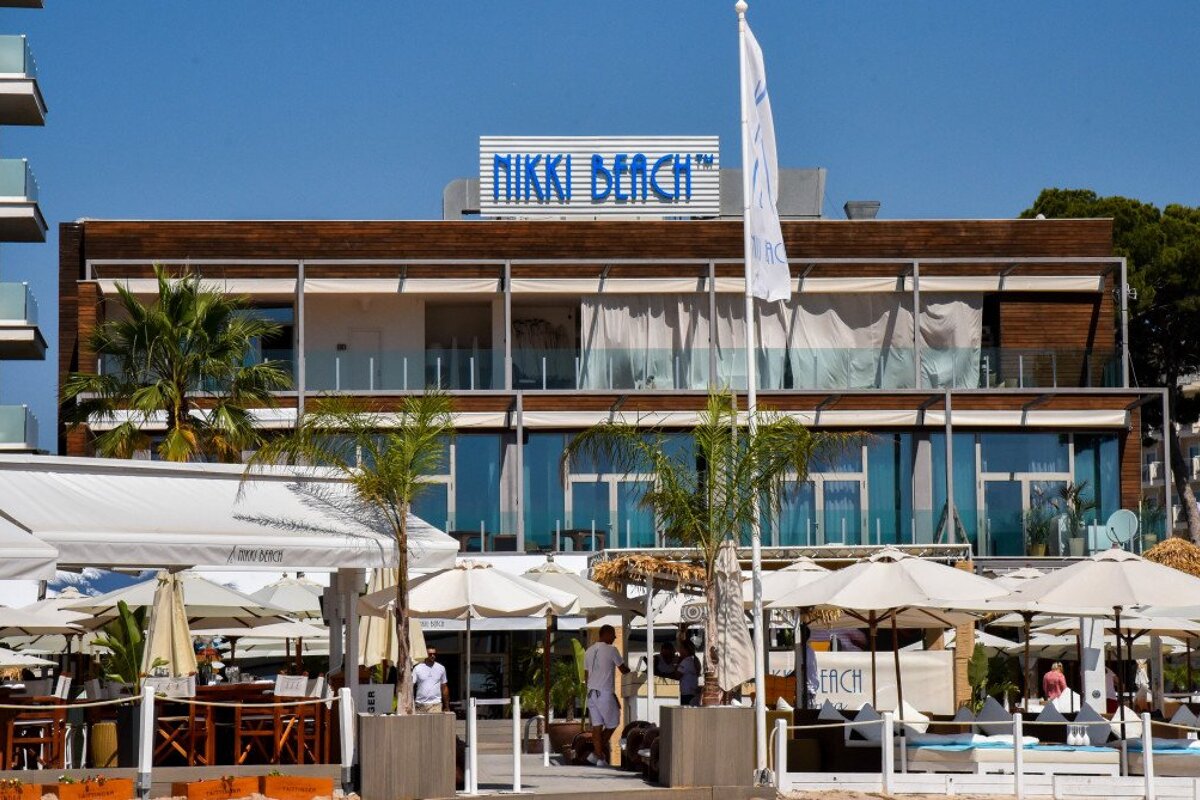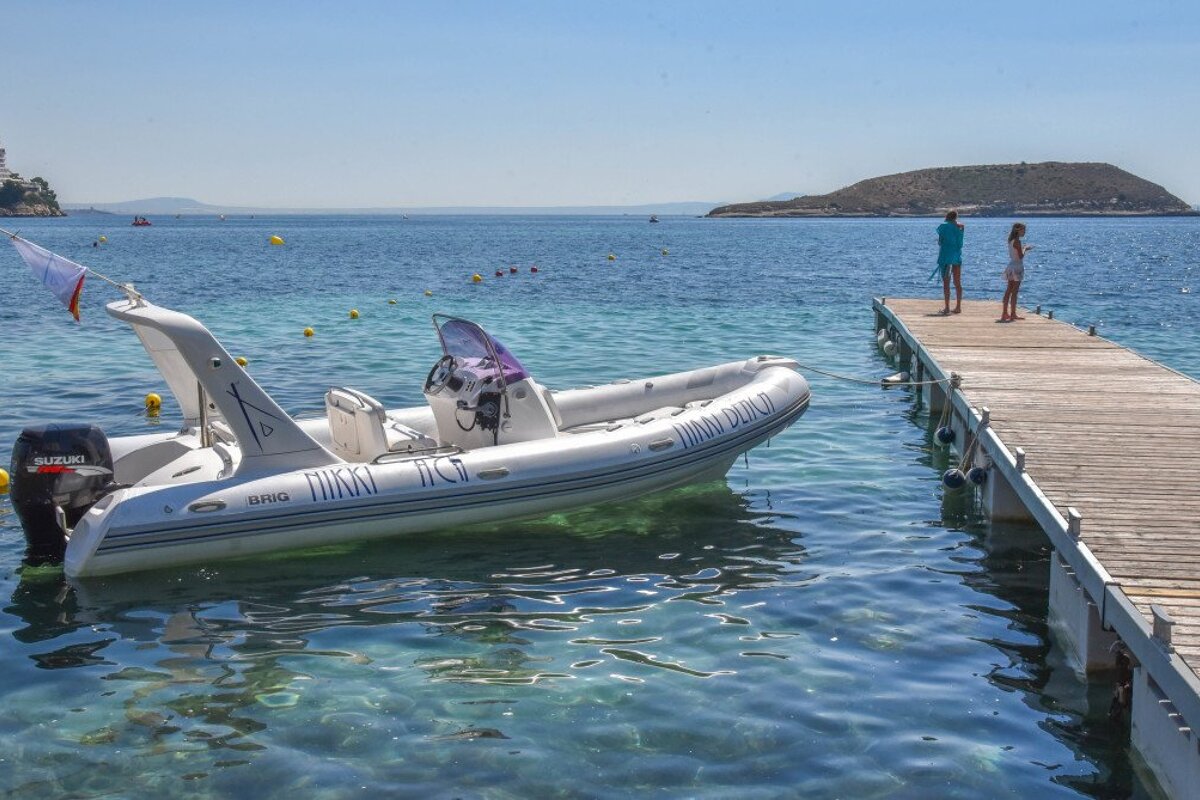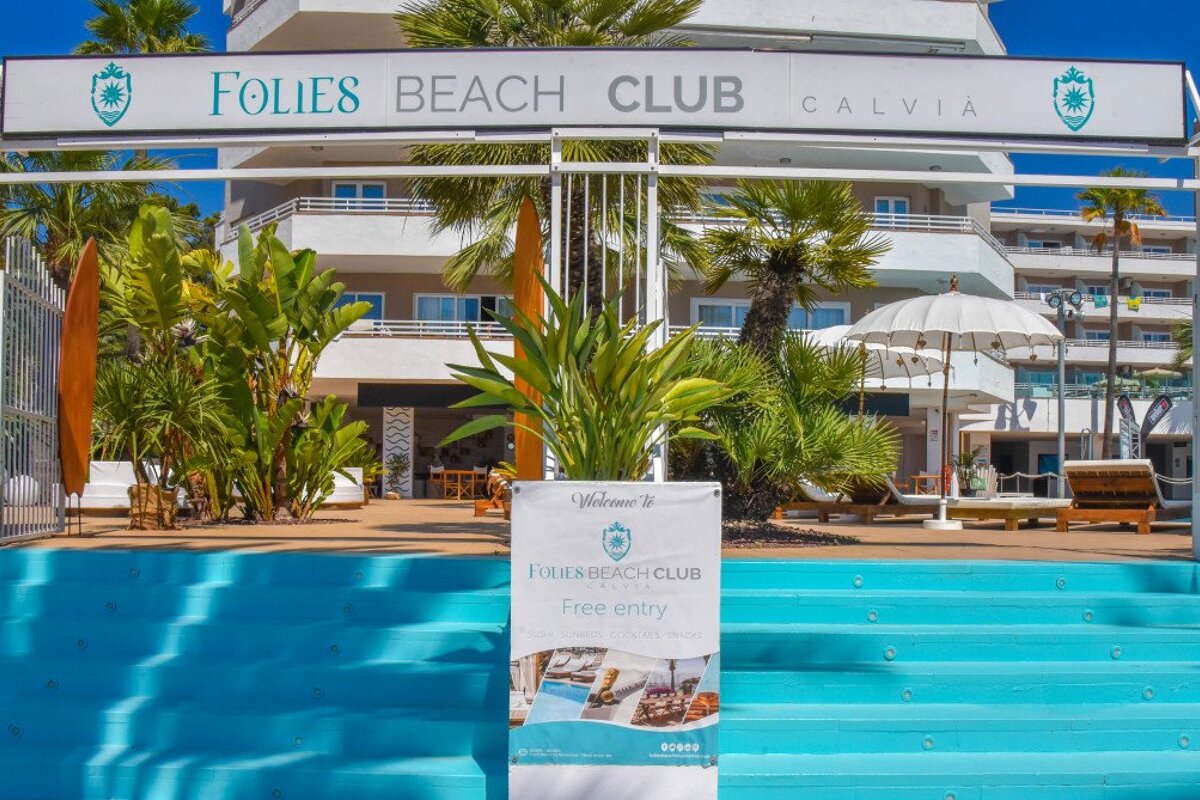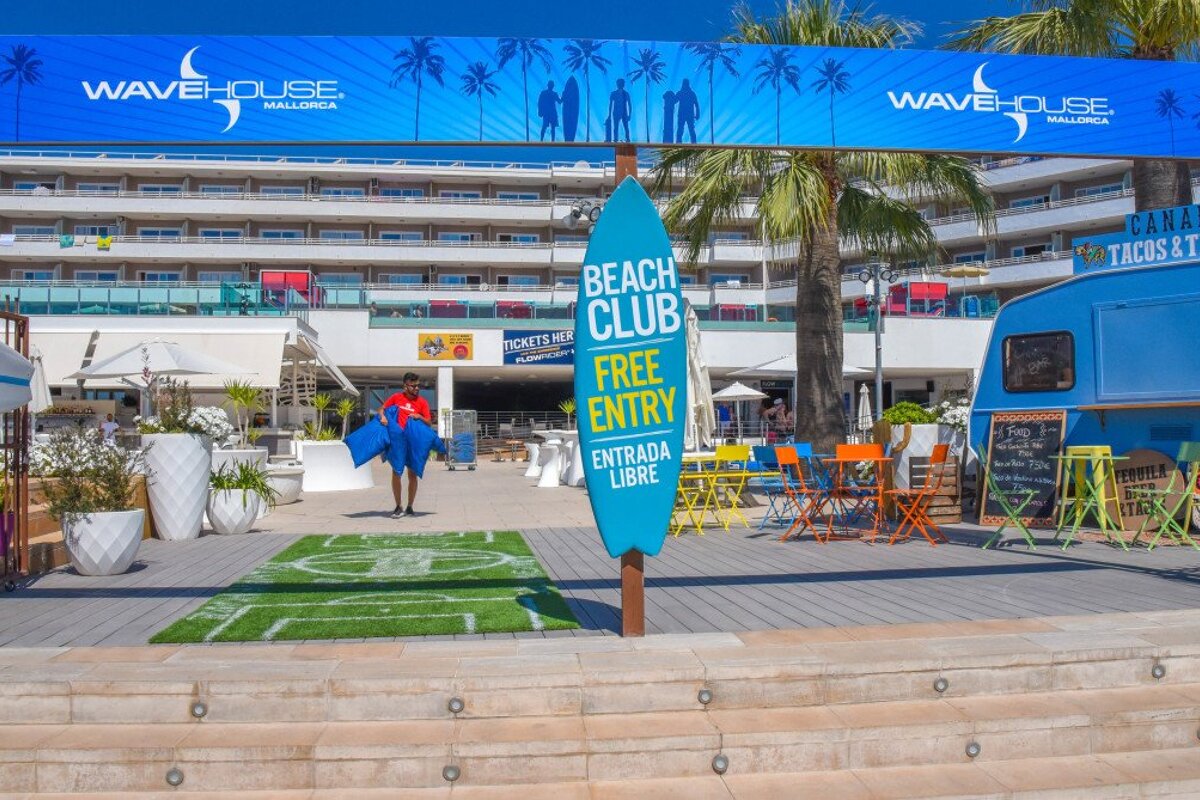 Magaluf, Majorca
Holiday beach resort in the south-west of Majorca
Magaluf is probably one of the most famous beach resorts in Europe. In the past couple of decades, big efforts and large investments have been made in a bid to shed the cheap and cheerful party town image to a more affluent area.
Magaluf is situated on the south-west coast of Mallorca, around a 25-minute drive from Palma Son Sant Joan airport and 15 minutes from the city centre. It is divided from the neighbouring resort of Palma Nova by a headland, although you can easily walk between the two in 10 minutes.
It's not without reason that Magaluf became a holiday resort in the first place. It's blessed with fantastic golden sand beaches and sheltered crystal-clear waters. As the resort has grown, so have the number and quality of the attractions and theme parks in the area, you won't find any better in Mallorca!
Since the 1990s, Magaluf has tried hard to change its image. The worst of the high-rise hotels have been destroyed, a new seafront promenade has been built and the council has introduced activities from guided walks to Tai-Chi on the beach. A five-year regeneration plan was launched in 2015 with Calvia Town Hall, the Palma Nova-Magaluf Hotel Association and Meliá Hotels International pledging to transform the area. Today, Magaluf remains incredibly popular with British package holidaymakers but the last few years have seen the arrival of smarter hotels and a handful of swanky beach clubs popping up in the area, which attract a completely different kind of clientele, many of which arrive on their own private yacht.
World-class clubbing is still on offer here although many of the old trashy haunts have closed and been replaced by a new breed of bars. Whilst the legendary BCM Planet Dance is no longer, the BH Hotel has taken the helm and continues to attract some of the biggest names in the music business. Of course, not all has changed. There are still some of the old hotels and bars knocking around which are particularly attractive for the 18-21-year-olds so, if you want cheap sun, sea, sand and sangria, then Magaluf will still deliver.
Beaches in Magaluf
The beach in Magaluf is around 900 metres long and deep enough to allow space for everyone. It has lovely soft golden sand and the sea is predominantly turquoise, very inviting! In fact, it's so desirable that you will often see large yachts anchoring in the bay. A new promenade backs on to the beach, lined with some of the best bars, cafes, restaurants, souvenir shops and beach clubs in the resort.
Events in Magaluf
In the summer months, the biggest and best nights are held at the BH Hotel which attracts international DJ names like Tiësto, David Guetta, Calvin Harris and more. The line-up brings in party-goers from across Europe so, if you are into dance music, then a night here should absolutely be on your to-do list. Nikki Beach also hold some of the most spectacular events on the island so keep your eyes peeled for their themed parties.
Things to Do in Magaluf
Beach Clubs
Magaluf beach is dotted with beach clubs of various styles so you will be sure to find something to suit your individual desires and budgets. Nikki Beach is the place to be seen, with extravagant entertainment, sparklers and pool parties it continues to hold the crown for daytime partying on the island. It attracts a whole host of international jet-setters, the beautiful, rich and famous! A little further up the beach, you will find the more discreet Folies Beach Club Calvia which is a relatively recent addition to the scene in Magaluf. With the team behind the legendary Beach Club Gran Folies near Port d'Andratx behind this venue, it promises to deliver first class service and gastronomy. It is the place to kick back and relax in ultimate comfort thanks to its offering of hammocks, Balinese beds, a cocktail bar and contemporary Asian cuisine all on hand. Another popular spot for sun worshippers is Zhero Boathouse where you will find all the ingredients for a wonderful day in the sunshine with friends. Expect a chill-out area filled with swish seating, a plunge pool, an extensive cocktail menu and a top-notch restaurant. Last but not least, we can't forget one of the longest running beach clubs in this neck of the woods, Ocean Beach Club Magaluf, home to legendary pool parties where you can expect a lively atmosphere, good food and excellent DJs.
Theme parks
A popular attraction in Magaluf is the House of Katmandu, a weird upside-down Tibetan house that you can explore by following a fantastical story that gradually unfolds as you travel from room to room. It's particularly popular amongst the children but, within the site, there's also mini golf to be enjoyed by people of all ages.
Waterparks
There is one waterpark in Magaluf that caters for people of all ages, from toddlers to fully grown adults, and that is Western Waterpark. Imagine thrilling water slides, water rapids, wave pools and more with a unique wild western theme. Alternatively, WaveHouse can be found on the promenade and is a great spot to indulge in a few cocktails whilst watching your friends learn to surf on the two wave machines available.
Watersports
Watersports are really popular here, and you can indulge in anything from jet skiing, banana rides and paragliding to pedalos and paddle boarding. If you want to do scuba diving, then there is a good SCUBA diving school in Palma Nova.
Boat trips
Escape the hustle and bustle of Magaluf by jumping aboard one of the many boat trips departing from its beach. The most famous trips are the boat parties, which take place during the day and in the golden hours around sunset. But you can also take a more peaceful day excursion on a glass bottom boat trip or perhaps the catamaran to Palma might tempt you?
Go-Karting
Karting Magaluf is guaranteed to put a smile on your face with their choice of race circuits. Go-Karting is an activity that can be enjoyed by everyone, including children from the age of three. The more people in your group the better, as they offer group discounts.
Golf & Crazy Golf
There are quite a few golf courses within close proximity to Magaluf. Real Golf de Bendinat, Golf Santa Ponsa and T-Golf & Country Club Poniente are all only about a 15-minute drive from the resort. Golf Fantasia provides more family fun featuring three crazy golf courses with a tropical theme, set in lush gardens a short walk away in Palma Nova.
Evening Entertainment
One of the most popular nighttime attractions is the Pirates Adventure Dinner Show. Set in a mysterious world of pirate ships and hidden treasures, the show features superb acrobatics, music, comedy and adventure. The dinner show is perfect for families and includes food and drink, whilst an uncut show for adults only is performed late at night.
Dining in Magaluf
Magaluf isn't short of restaurants and you will find every type of cuisine available under the sun here, think Italian, Mexican, Chinese, Indian, Japanese and so much more. Note that, due to the new more prosperous establishments now making their mark in the area alongside the traditional cheap eateries, the price range can vary immensely. There are so many eateries to choose from, but here are a few to name:
High-end restaurants
Beach clubs are a highly popular option for a refined dining experience, they tend to serve up good quality international cuisine with first class service. Nikki Beach is a particularly popular spot, their Sushi & Ceviche Boats are to die for although they come with a hefty price tag.
Cheap & cheerful
Pirates Beach Bar & Grill is one of the most famous places to dine. It's a beach BBQ kind of place and serves up the best grilled food in the area. Expect burgers, hot dogs, wraps, nachos, salads and big portions. You will find a complete mix of people dining here, it is a crowd pleaser! For a good old English Breakfast head to Palm Beach restaurant, many claim it's the best fry up you can find in this area, although it is open all day and is also famous for its steak. If you are after Italian then Restaurante Pizzeria Ibiza is a reputable place, or you can always visit Pizza Hut. There are some more traditional Spanish restaurants to be found in the area, for instance, Alexandra serves up a tasty paella and My Tapas is just a short stroll away in Palma Nova.
Nightlife in Magaluf
With dozens of bars to choose from in Magaluf, you won't find it hard to find a place to drink. Many of the bars are located on Punta Ballena, also known as 'The Strip'. Alcoholic beverages are well priced here as the competition between bars is fierce, you'll find plenty of happy hours, two-for-one offers and plenty of other drinks promotions to entice you inside. Promoters are on the street always looking for their next punters to herd inside, so listen to the offers they can give you. You can grab a seat on a pavement terrace table and enjoy a fascinating night of people-watching. Or join one of the many organised pub crawls to receive a thorough induction into Magaluf world!
Hotels in Magaluf
There's a good selection of accommodation choices in Magaluf, from budget-friendly, all-inclusive package holiday deals and self-catered apartment complexes through to fashionable state-of-the-art hotels attracting a new more affluent clientele.
Luxury hotels
If luxury is what you are after, then ME Mallorca is a far cry from the hotels you would have seen in Magaluf 10 years ago. True to the ME brand, it's a trendy lifestyle hotel with 2 swimming pools and a SkinC Spa which features unique beauty treatments, massage services and a fitness room. Free yoga and pilates classes might also entice the health fanatics visiting the island. This hotel is found next door to Nikki Beach, so you can roll out of bed and stroll over to one of the best beach clubs on the island. Otherwise, its sister hotel next door, Melia Calvia Beach might also tempt you. In a more tranquil setting than its counterpart, this hotel boasts beautiful gardens, 3 outdoor swimming pools and 1 indoor swimming pool. This is also a child-friendly establishment with a daily entertainment programme for both adults and kids. Located on the beachfront, you can either relax by the pool or feel the sand between your toes and take a dip in the sea.
Budget-friendly hotels
If you want a cheap and cheerful holiday, then Magaluf can certainly provide. The BH Hotel is one of the most popular spots for over 18s and under 30s, although it's also great for social gatherings. This large-scale hotel has replaced what was Mallorca Rocks and provides relatively cheap yet modern and clean accommodation. It's got everything you could possibly want from a holiday all in one place, including its own beach club, a wave pool, an adults-only waterpark and plenty of sunbeds. Each room is fully air-conditioned and comes with TV, 2 full-length mirrors, a fridge and a balcony. Private bathrooms come with a hairdryer, a walk-in shower and free toiletries! Alternatively, Magaluf has plenty of budget-friendly, self-catered apartments to offer the more independent traveller.
How to get to Magaluf
By car
Magaluf is about 25 minutes from the airport. Take exit 14 off the Ma-1 motorway which covers the south west of Mallorca.
Public transport
Magaluf is well-linked across the south west of the island thanks to a regular bus service passing by. The TIB bus number 104 is the one to catch, it travels between Palma and Magaluf via Cala Major, Bendinat, Portals Nous and Palma Nova every hour.
Location
Magaluf, Mallorca