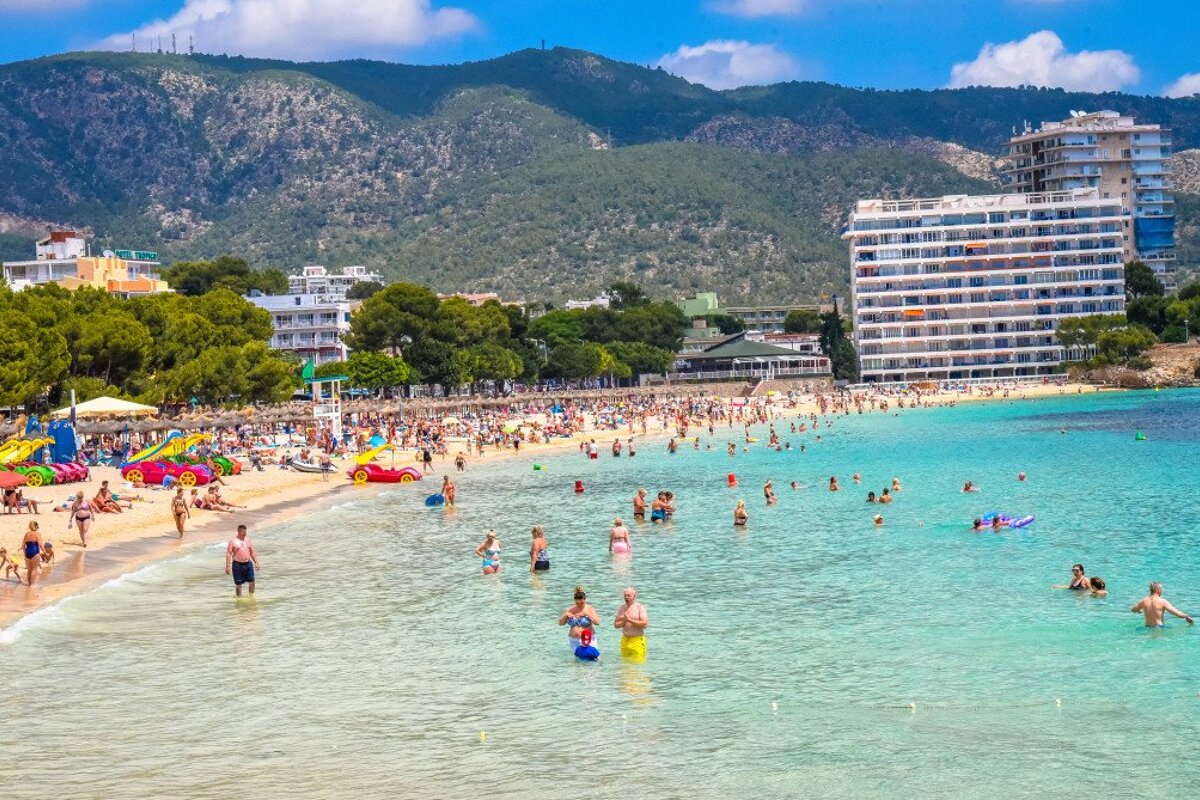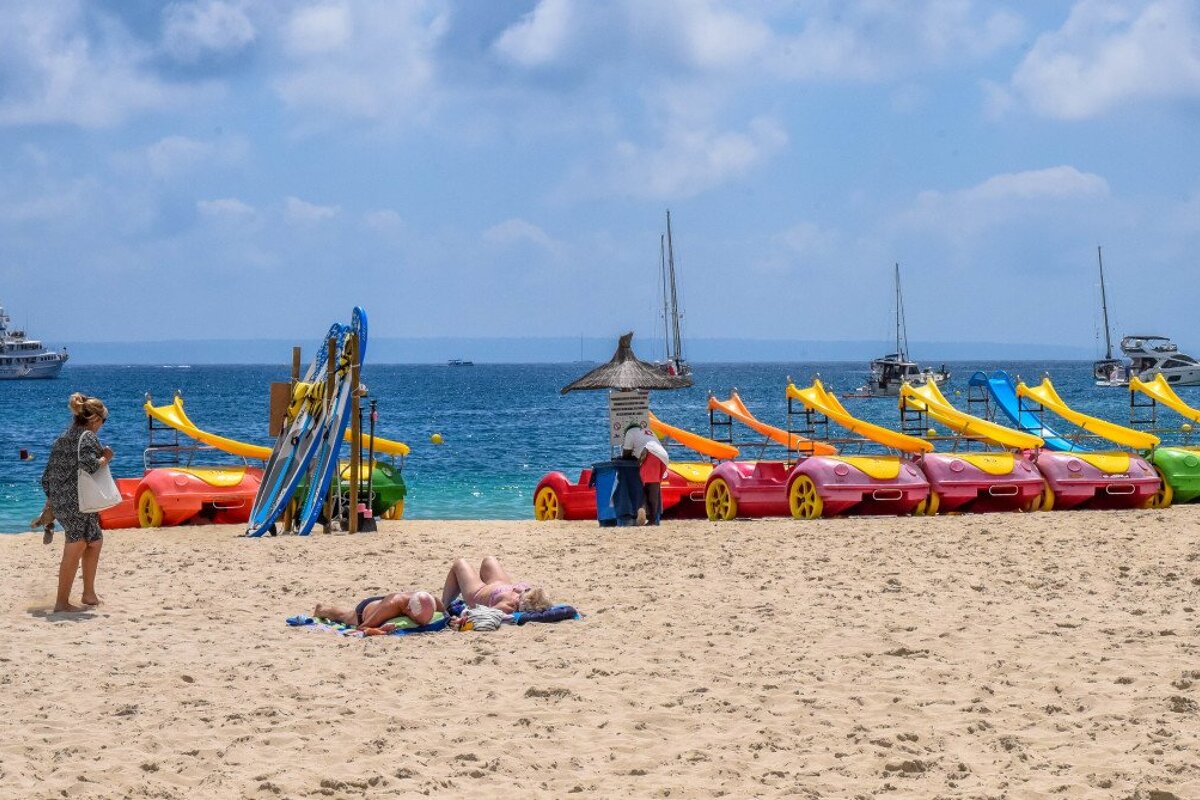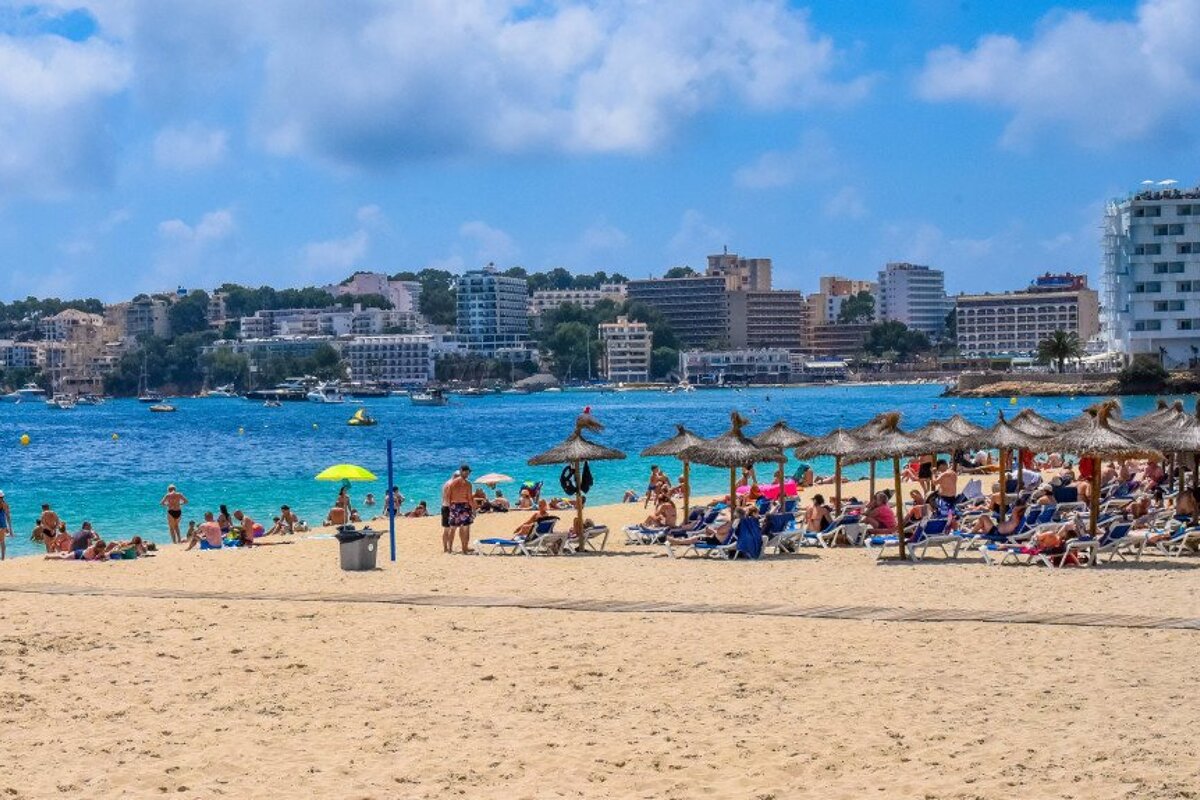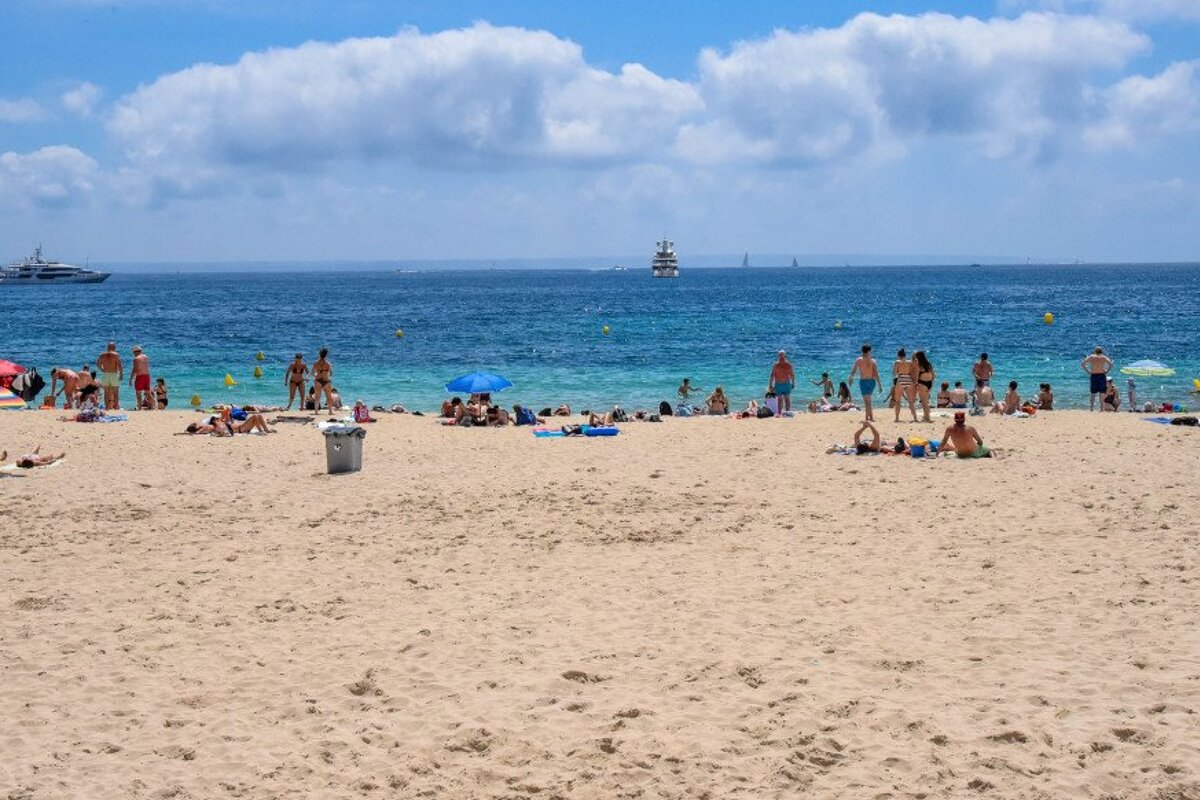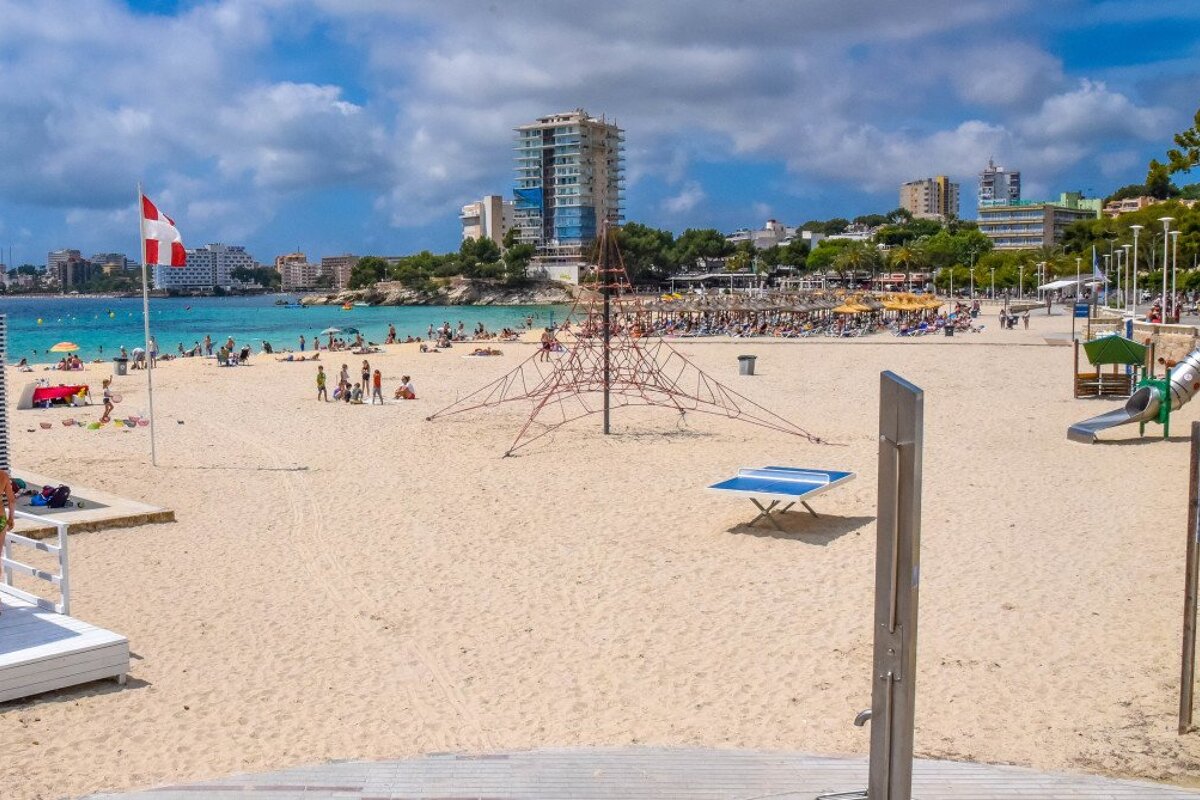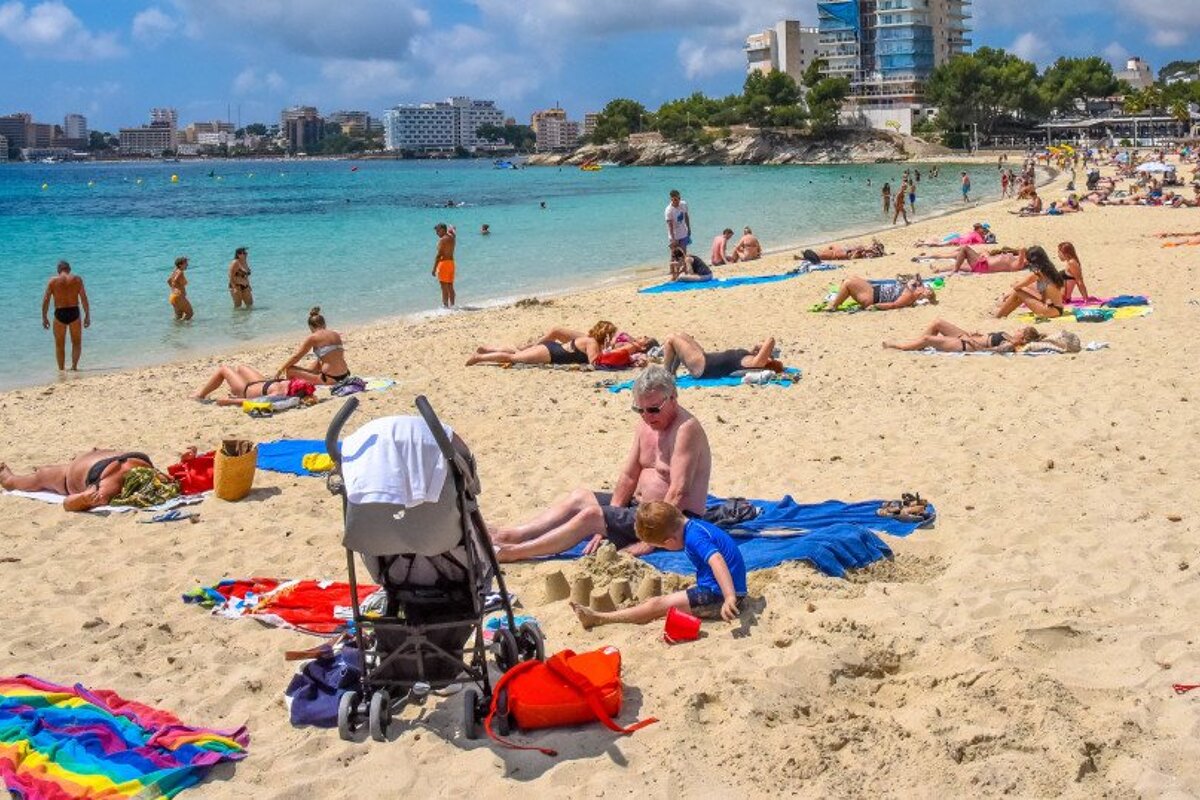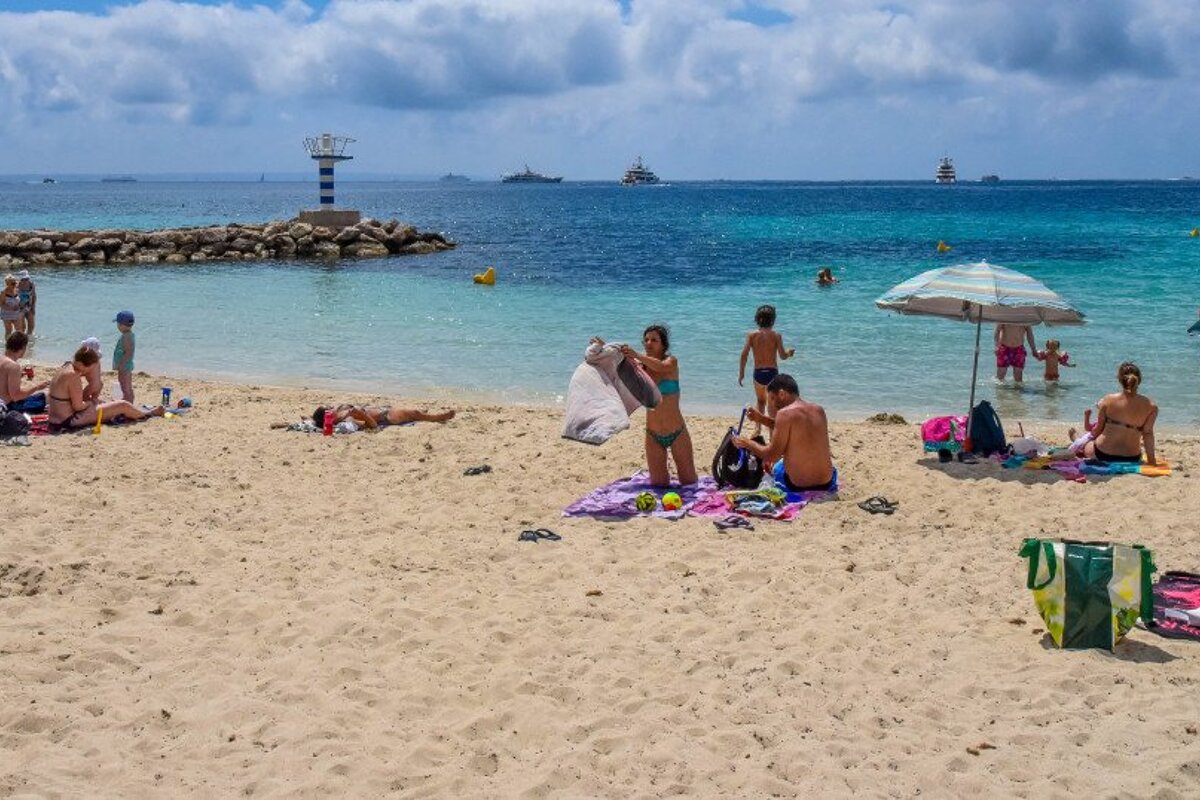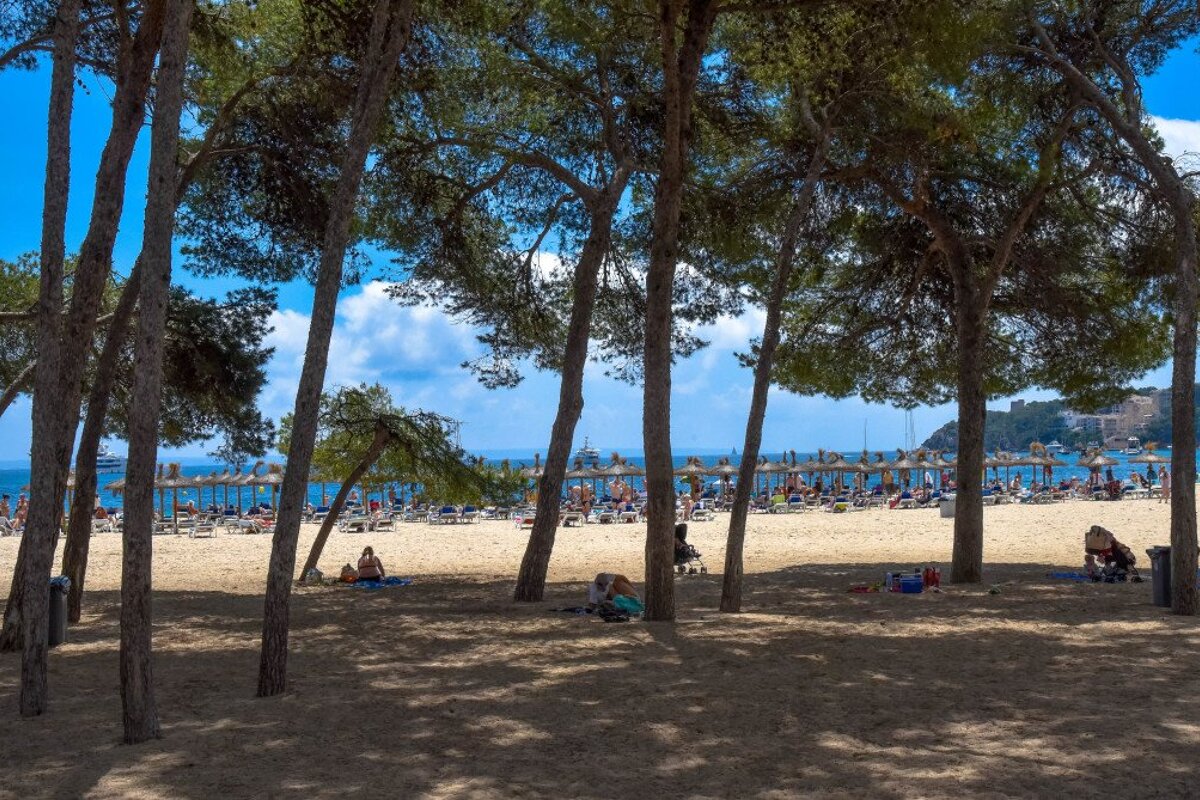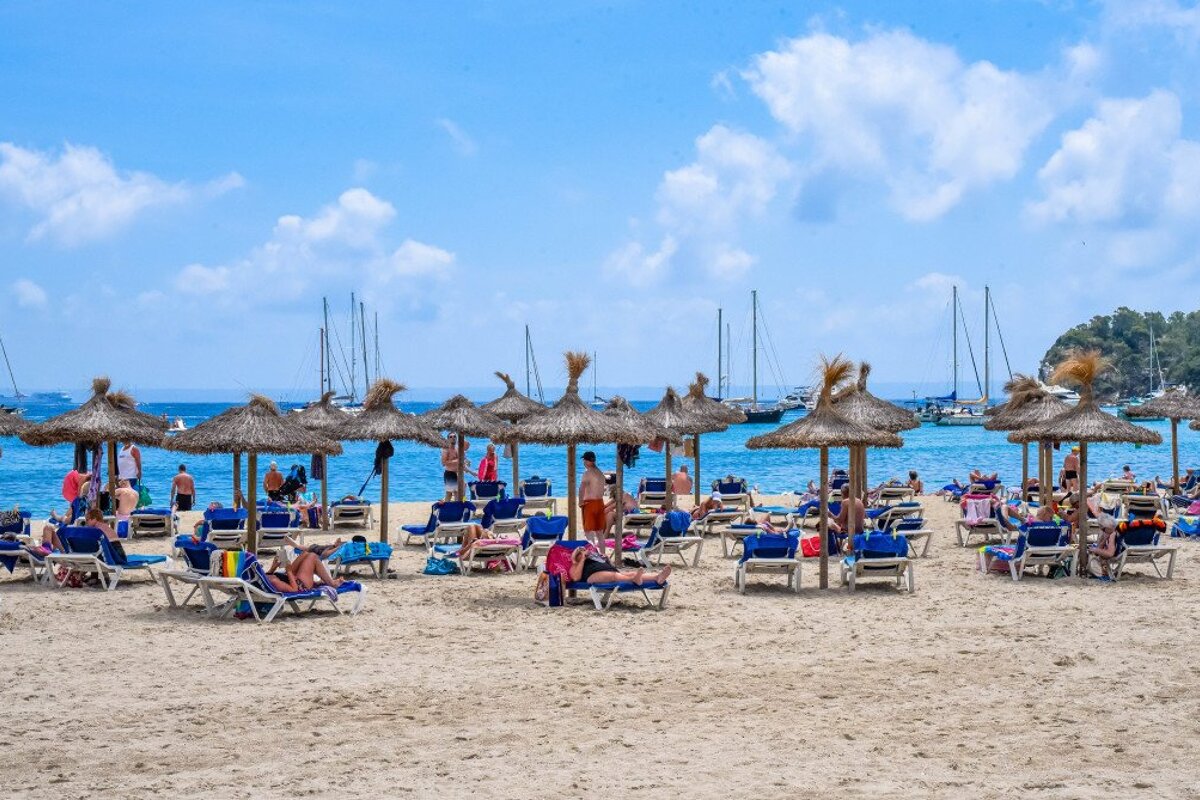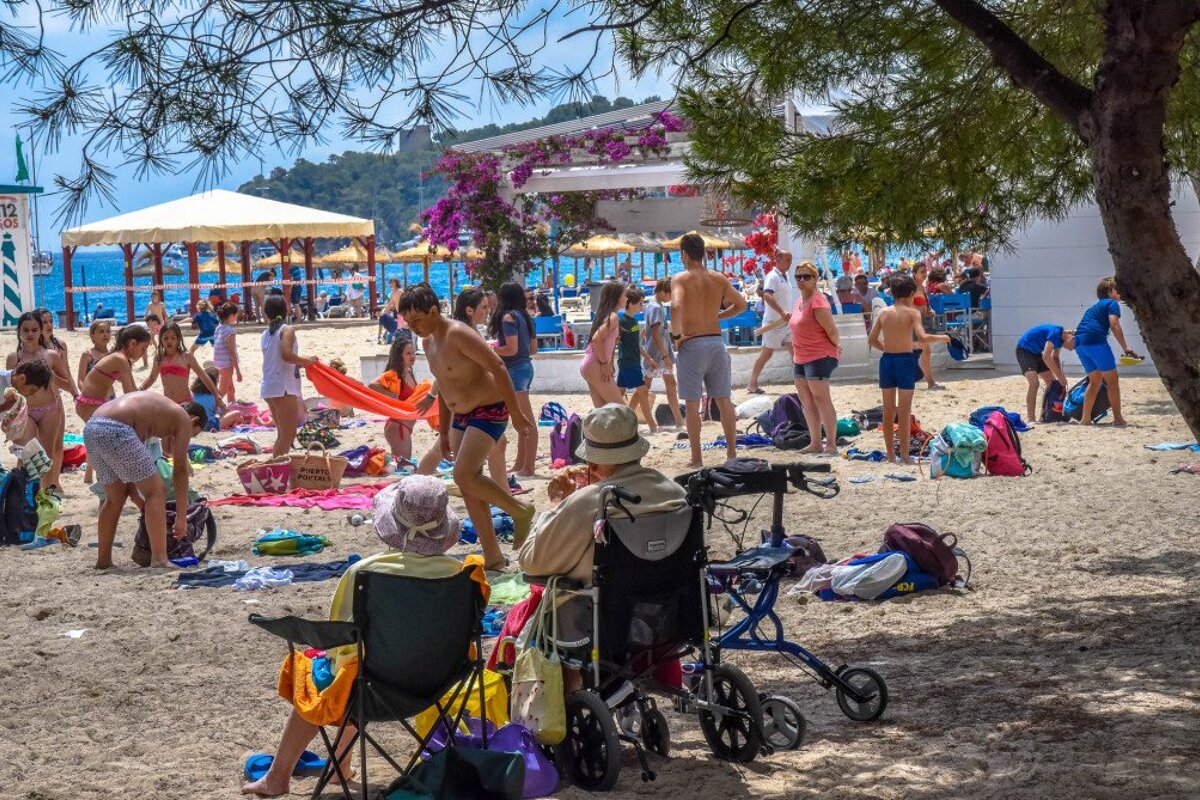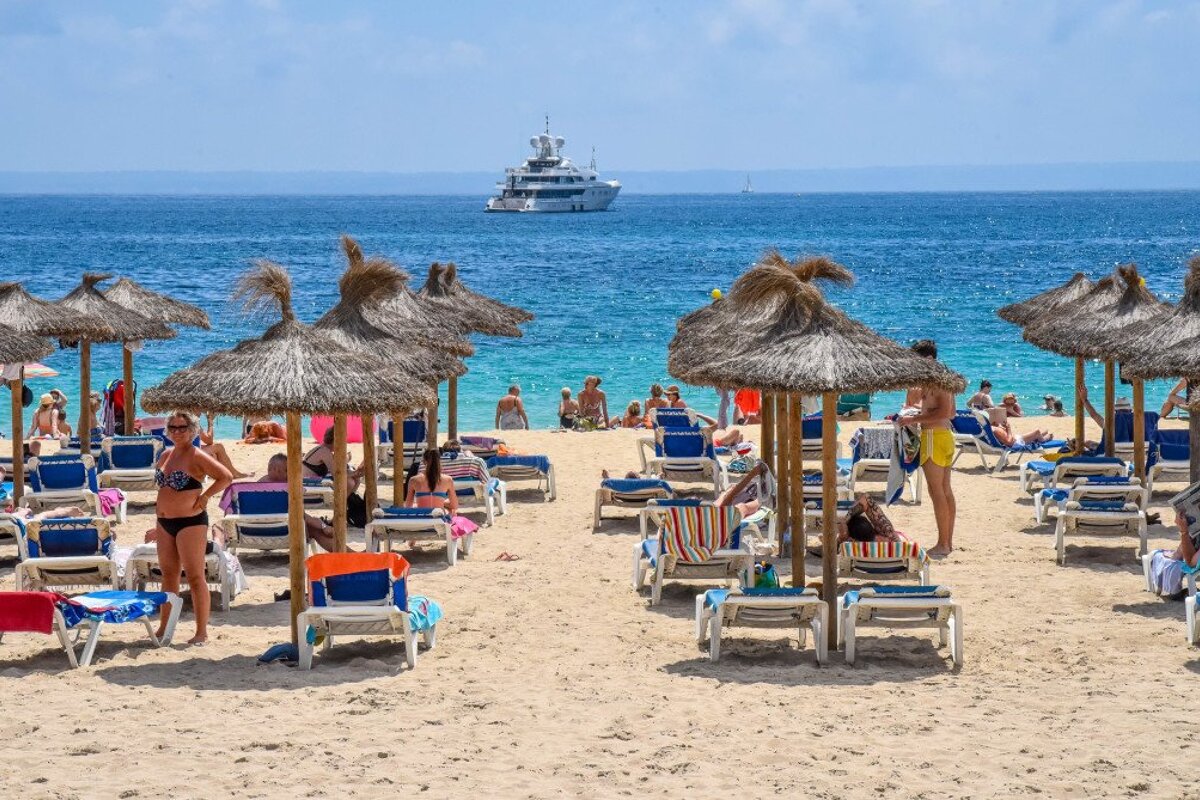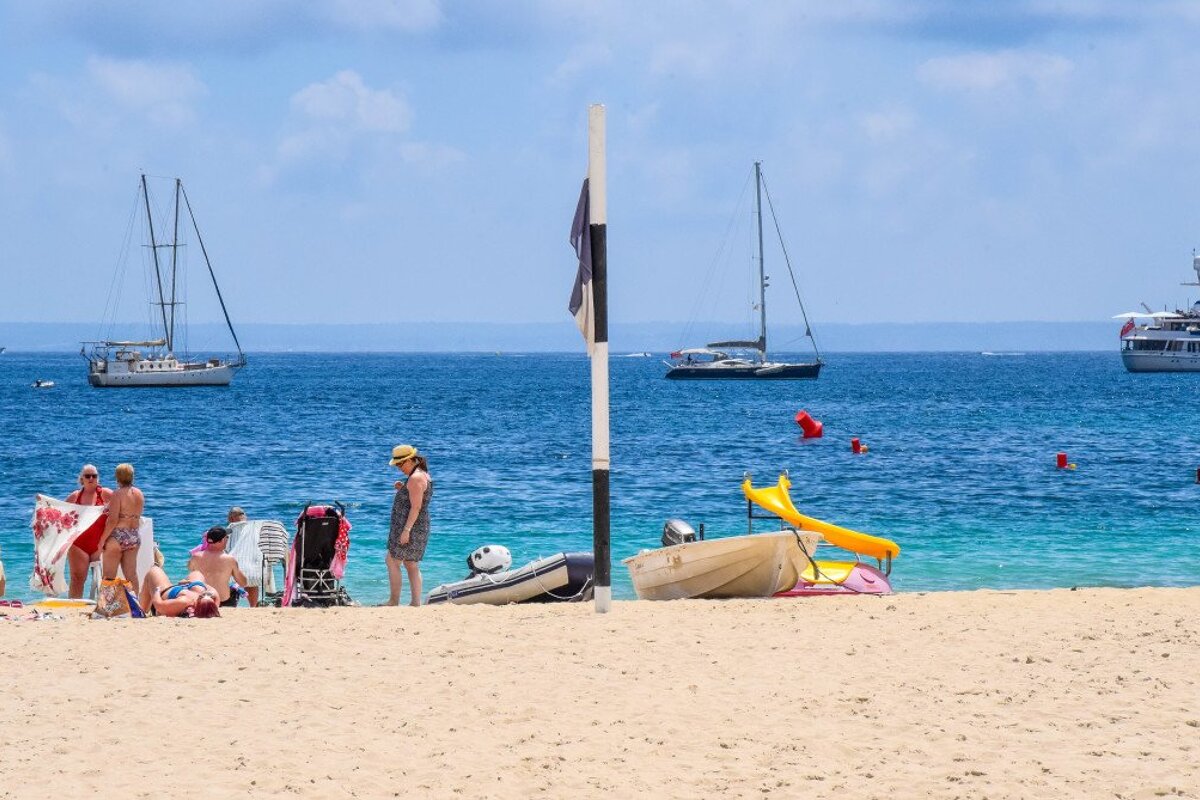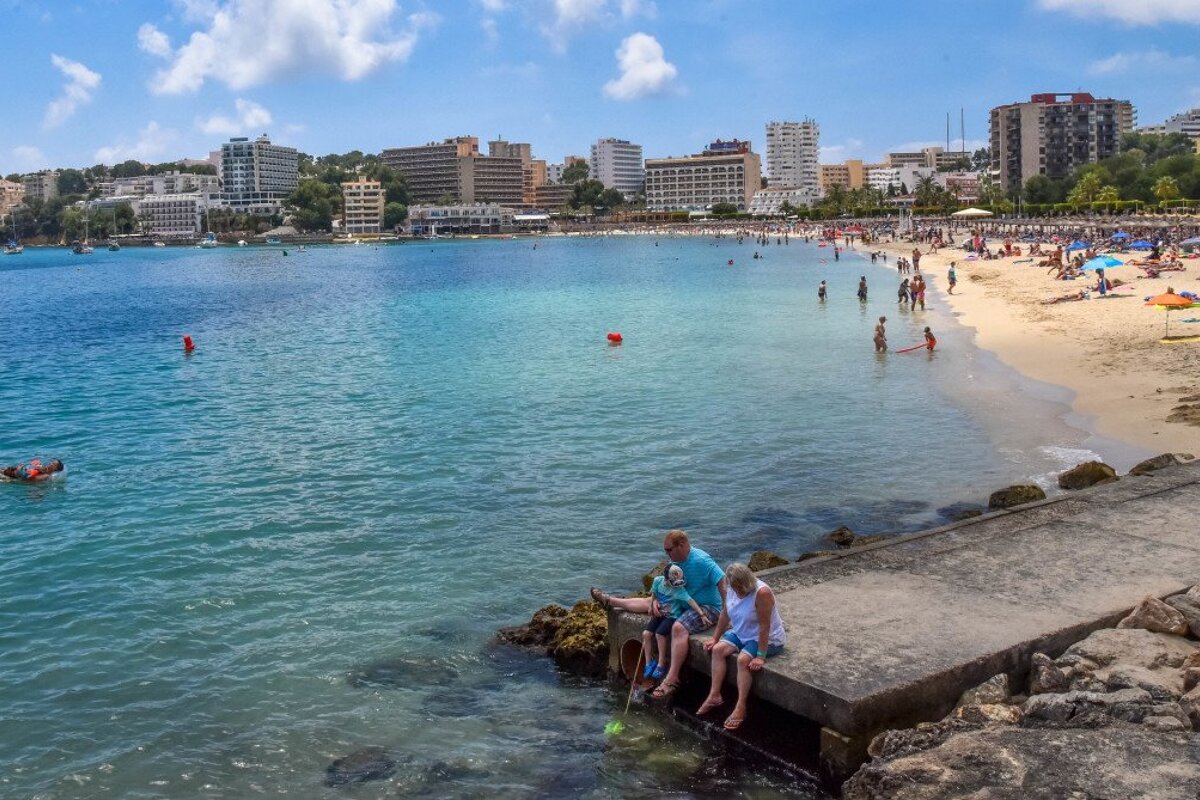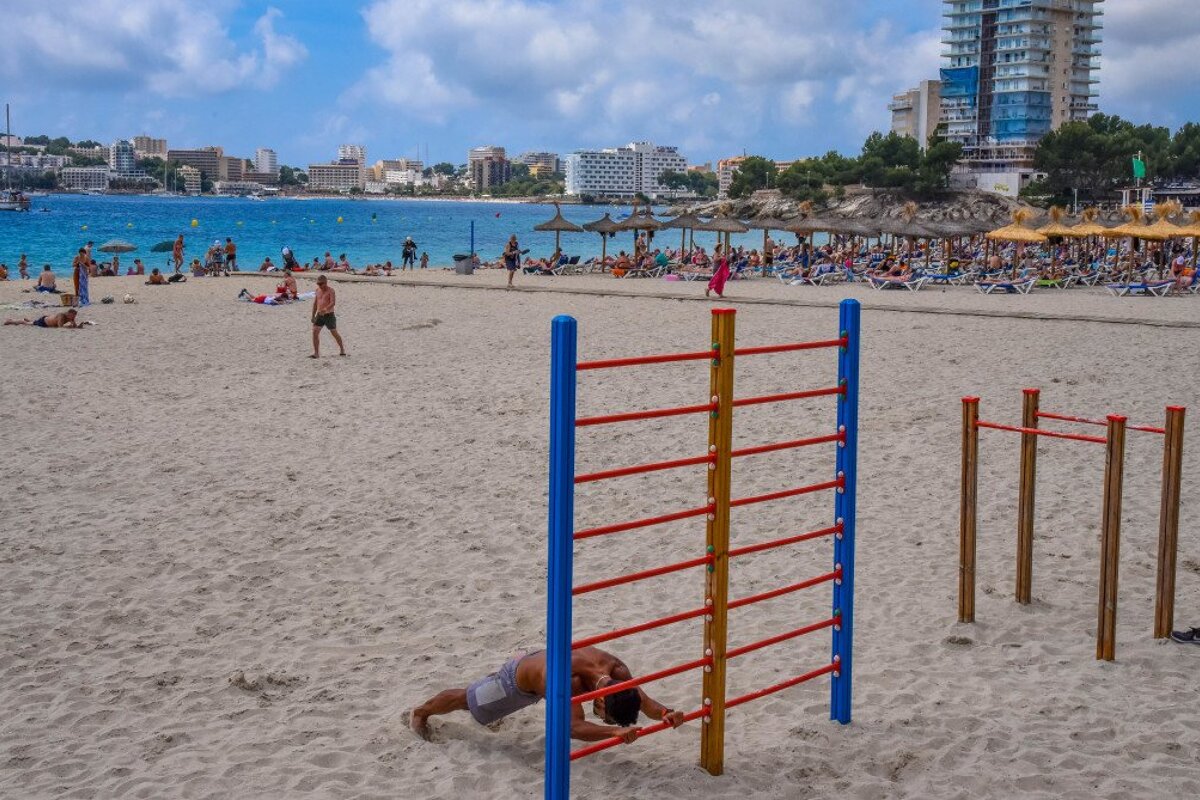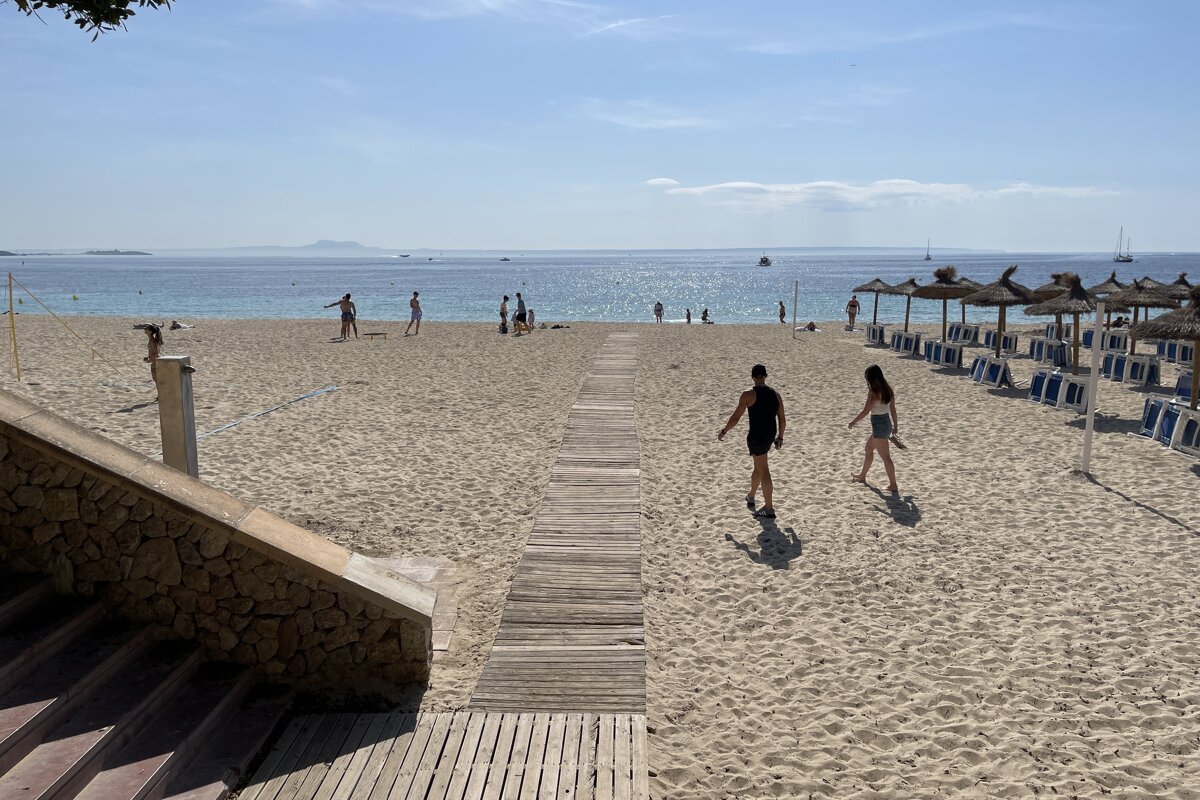 Palma Nova Beach, Majorca
Popular Blue Flag beaches serving Palma Nova resort in the south west of Majorca
Palma Nova itself is a purpose built resort just around the corner from Magaluf in the south west of Majorca, popular with British package holiday makers.
Playa Carregador is a Blue Flag beach at the eastern end of the resort and is 600 metres long by 60 metres deep.You'll find fine white sand (it has been artificially enhanced with imported sand) and clear blue sea.
Playa Palma Nova is also a Blue Flag beach in the heart of resort and is enormous, at one kilometre long and a depth of 60 metres. This beach has also been enhanced with artificial sand which is clearly reaping benefits for the council. There is plenty of space for families and small playgrounds can be found at the rear of the beach. This section of beach is probably best for water sports.
The beach furthest to the west is Son Maties. This is the beach with all the new cool bars, offering a great spot to have a drink and watch the action on the beaches. The beach is also Blue Flag and covers an even bigger area than Playa Palma Nova. It rolls on for 1200 metres and is 100 metres deep.
Facilities are excellent at all of the beaches, with sunloungers and parasols for rent, showers and toilets, good disabled access and a high level of lifeguarding services.
Free car parking is available and access is also possible by public bus.
This part of Mallorca is getting a bit of a face lift so expect new bars to keep opening and facilities to keep improving.
Good for – families
If it's a family beach holiday you're after, Palmanova is a great choice - read more about Palmanova. The adjacent bay to Palmanova is Magaluf, which offers it's own special mix of beaches and nightlife. It's very easy to walk between the two resorts.
Watch this
Beach Bars & Beachclubs in Mallorca
There are many standard restaurants and bars located on the promenade behind the beach.
Setting & Location
There are three beaches that serve the resort - Playa Carregador to the east by the small marina, Playa Palma Nova in the middle, and Playa Son Maties to the west (and next to Magaluf).
Beach Quality
Soft white sand that has been enhanced with the addition of artificial sand to make the beach areas here even more pleasant.
Watersports Nearby
A host of shops selling lilos, novelty inflatables and buckets & spades can be found all along the promenade. The bay is popular with boats, with both private yachts visiting for the day and commercial boat trips where you can sail around Mallorca's coastline. Try Cruceros Costa de Calvia or check at the tourist office for details
Location
Palma Nova, Mallorca