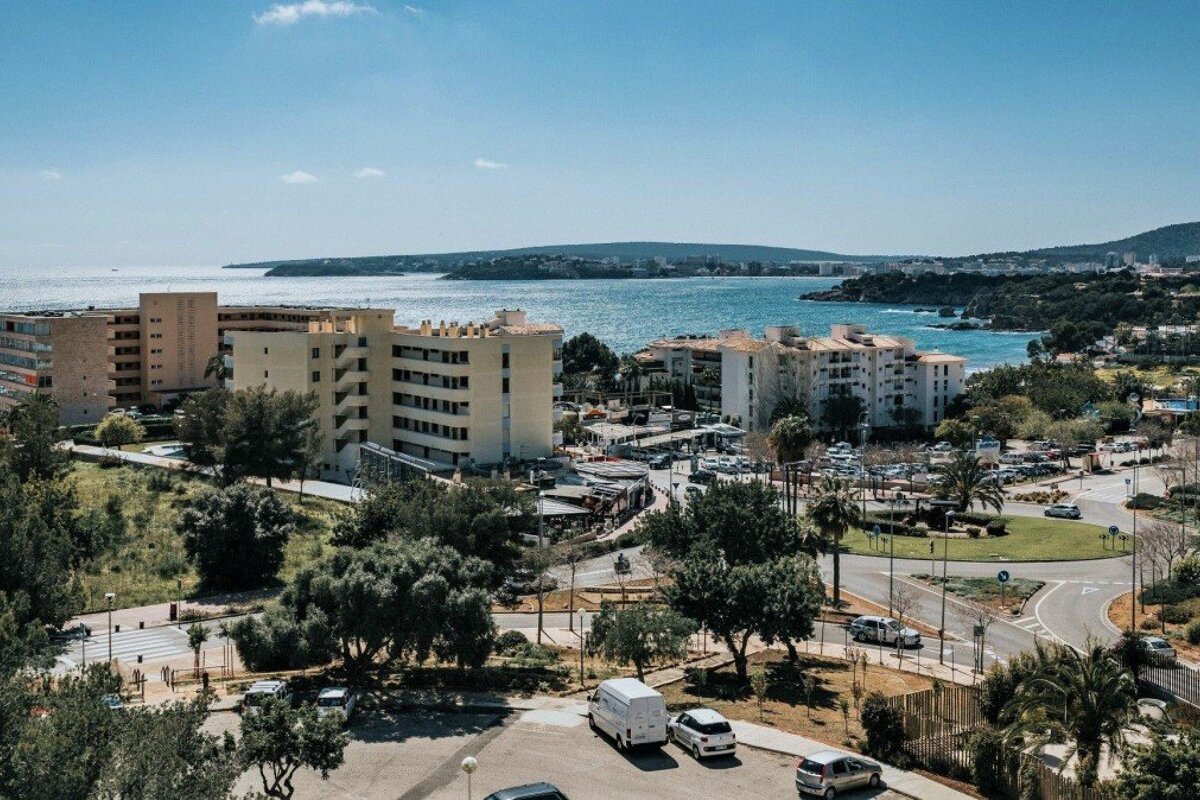 © GestPropiedad Real Estate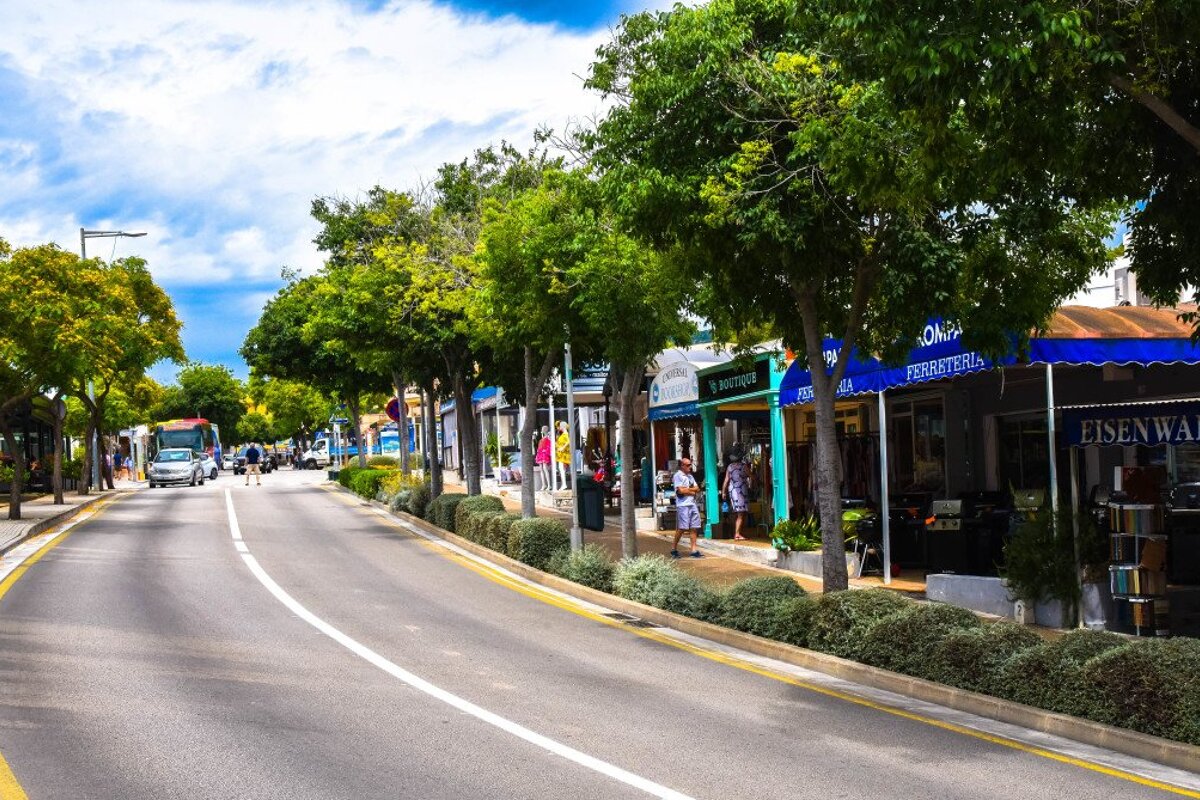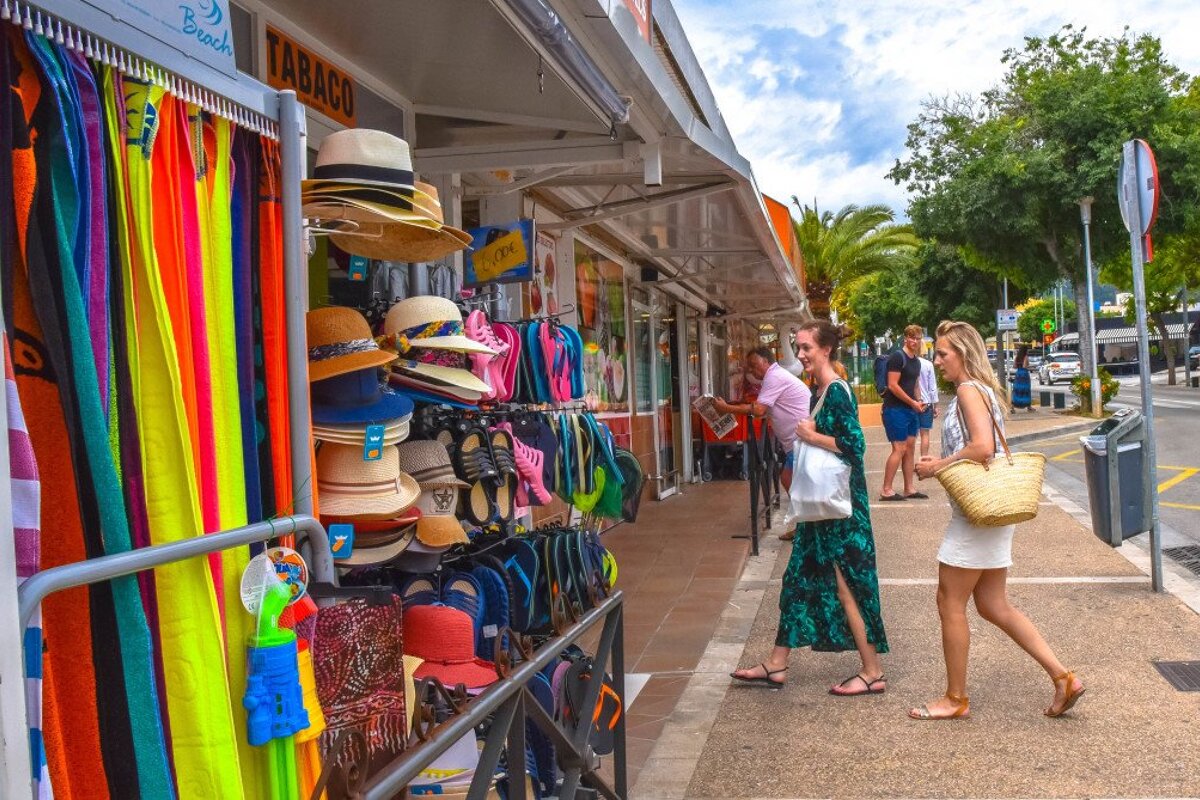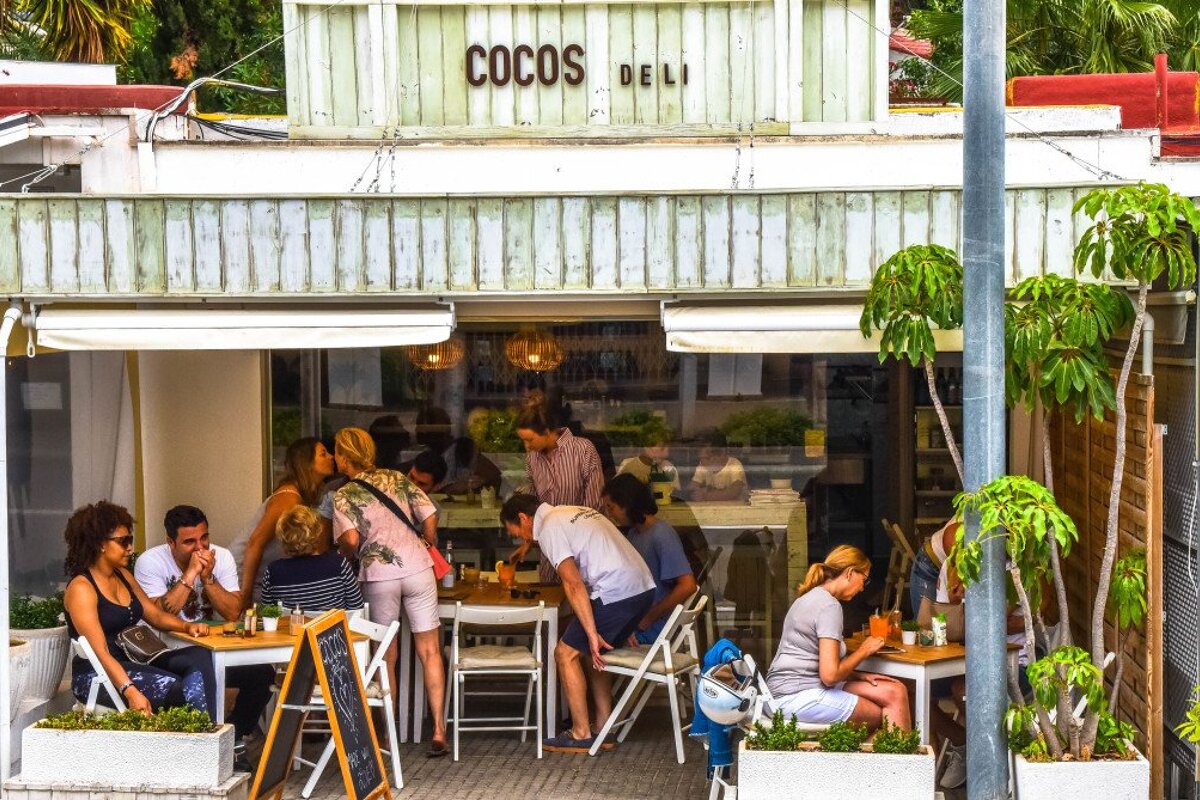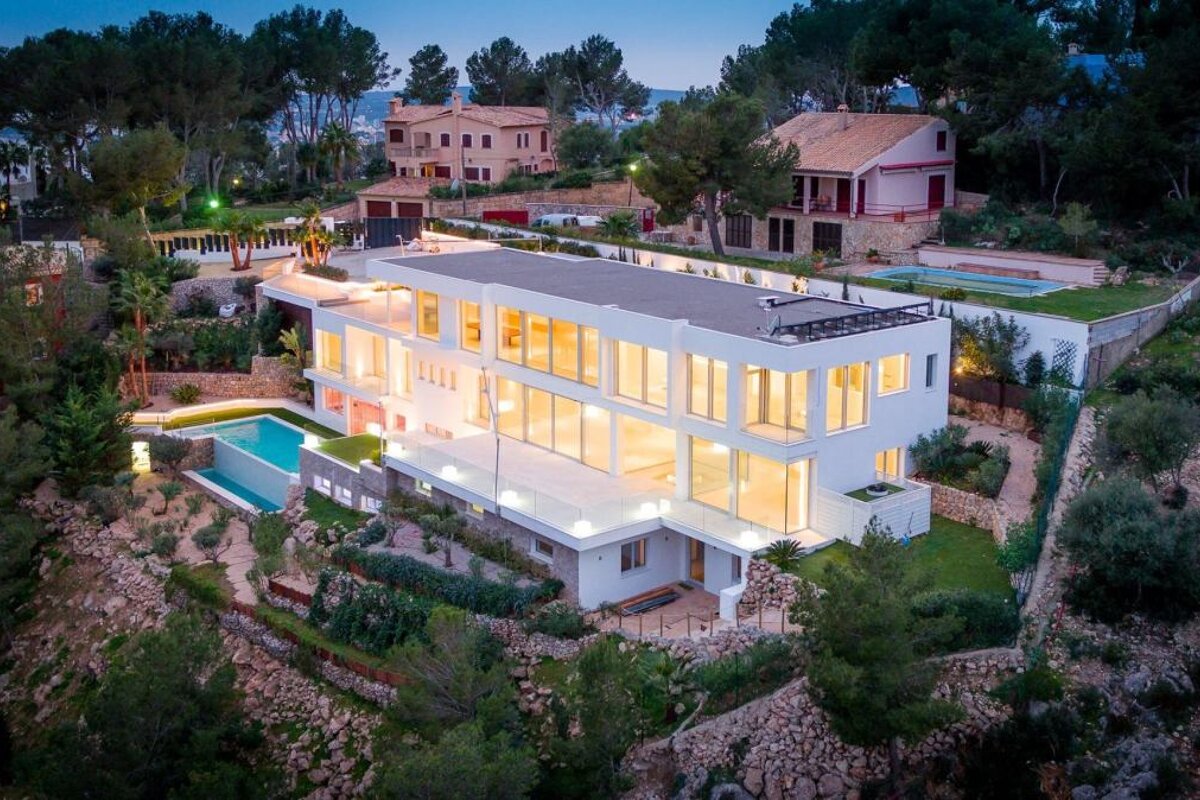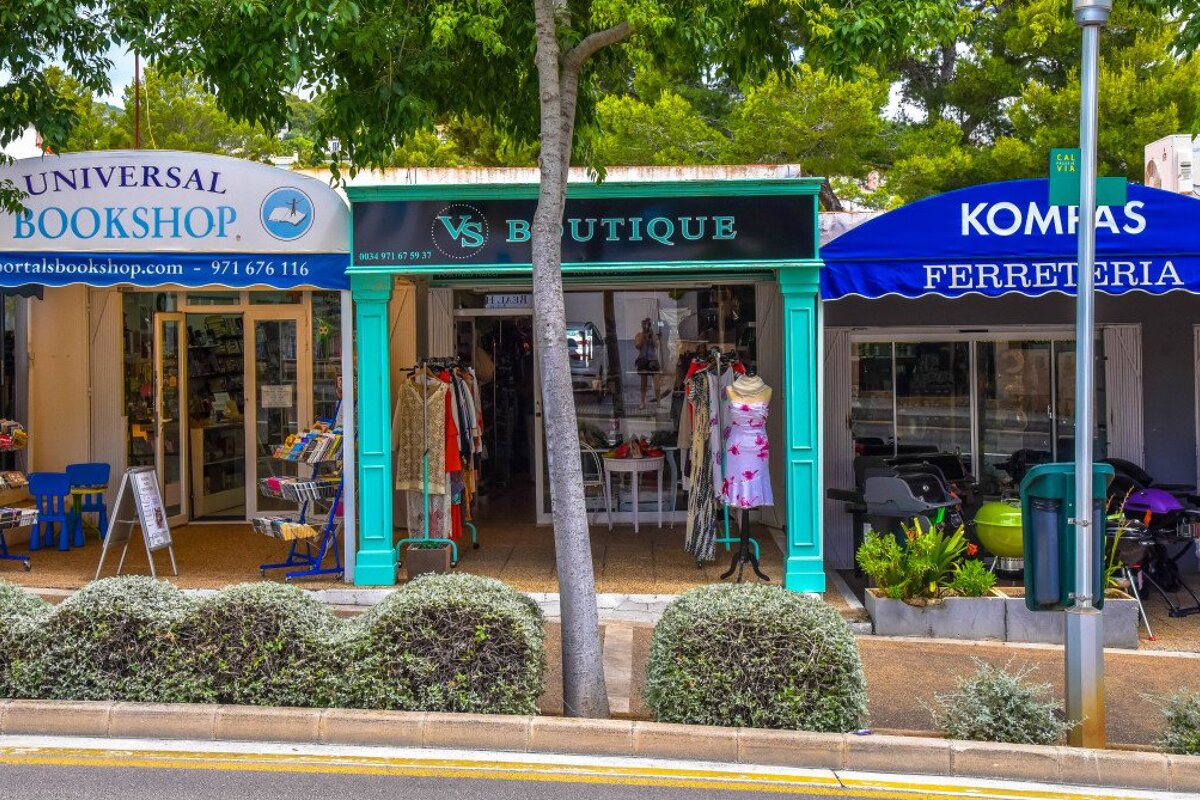 Portals Nous, Mallorca
Holiday beach resort in the south-west of Mallorca
Portals Nous is a small town 10km to the west of Palma. This is the place to stay if you want to spend time at the swanky marina of Puerto Portals.
Portal Nous is a pleasant little town with a small selection of shops, cafes and restaurants above the marina. Its popularity is all thanks to its beautiful beaches, local facilities and proximity to both Puerto Portals and Palma.
The origins of Portals Nous date back to the 1930s but the buildings in the area suggest there was a lot of investment in tourism in the late 20th century here. The town itself is centered around Carretera Andratx, owing to the selection of local and international restaurants, bars, beauty salons and convenience shops along this strip of road. There are a number of apartment blocks, villas and hotels in the town and the neighbouring area.
Many affluent British, German and Swedish internationals have chosen to buy second homes in the surrounding areas. Bendinat, to the east of Portals Nous, has some pretty impressive apartment complexes whilst, above Portals Nous, is the hilly settlement known as Costa d'en Blanes. The villas in this area get more exclusive the further up the hillside you go, and the views of the sea and Palma to the east are astonishing. Even if you don't stay here, you can still take a walk up to the top along little lanes and see how the other half live.
Beaches in Portals Nous
To the east of the marina is Oratori Beach, a medium sized beach of soft golden sand with a good amount of sunloungers, calm blue seas, a beach volleyball court, paddle boarding, pedalos and more. One of the best beach bars on the island, Roxy's, is located here. A little further east you will also find a cute, sheltered beach called La Cala de Portals with a little beach bar called La Calita de Portals.
Things to Do in Portals Nous
Many stay in Portals Nous and its surrounding area in the summer months, a popular spot thanks to its wonderful beaches, selection of restaurants and bars and, of course, the glamorous marina nearby.
Beach clubs
Mood Beach is a plush beach club on the west side of Portals Nous. Rent a sun lounger for the day and sip on cocktails by the pool or pop in for a spot of lunch if you are in need of a break from the beach. It's also open for evening meals if you want to enjoy a sunset with panoramic views of the southwestern coastline. For a more relaxed vibe, head on down to Roxy's Beach Bar for a snack and some delicious cocktails.
Yacht charter
Yes, it's possible to join the rich and famous in this port even if just for a day. Charter your own private yacht from Puerto Portals and enjoy a more exclusive experience in Mallorca. It's possible to have it for a day or longer, giving you the chance to explore the many hidden coves along the coastline at your own pace.
Watersports
For the thrill seekers, jet skiing and flyboarding might be of interest. Or perhaps deep sea diving, snorkelling, sailing, paddle boarding or kayaking might tempt you.
Golf
Golf enthusiasts often stay in the vicinity of Portals Nous and use it as a base to travel to some of the best golf clubs on the island. Within a 10-minute drive, you will find Golf Son Quint, Golf Son Muntaner and T Golf & Country Club Poniente.
Waterparks
Marineland offers dolphin and sea lion shows, exotic birds, penguins, an aquarium and a small children's water park. Within a 10-minute taxi ride, you can visit Western Waterpark, a waterpark with thrilling water slides, wave pools and plenty more for the whole family to enjoy.
Shopping
For holiday essentials, there are a few touristy shops available within the town of Portals Nous where you can find things like bikinis, sun cream, inflatable toys, sunglasses and souvenirs. At the other end of the spectrum, designer shopping can be found in Puerto Portals; expect glitzy summer dresses, high-end swimwear and kimonos, fabulous shoes, handbags, expensive jewellery and watches. For watersports-orientated goods, head to Nauti-Parts which can be found just above the entrance to the port. In terms of supermarkets, Cidon Supermarket resides on the main street in Portals Nous and offers all the home comforts you might want from back home. Alternatively, Eroski can be found on the roundabout approaching Bendinat. There's also a small El Corte Ingles food and drinks convenience store at the far east side of the pedestrianized area behind the restaurants in the port.
Dining in Portals Nous
There's a wonderful selection of restaurants to be found both in Portals Nous and the marina of Puerto Portals.
In town, Chameli's is a favourite both amongst the expat community and the Spanish locals with its extensive menu consisting of fresh fish, pasta, meat and much more. For a more traditional Mediterranean inspired experience, then a trip to Casa Paco is a must; they do a great 'Menú del día' (lunchtime menu) with 3 courses for 10.50€.
At the stylish Port Blanc restaurant you can expect an ever-changing menu consisting of a range of traditional, seasonal and maritime cuisine. Meat lovers looking for a refined dining experience should put Restaurante Astir in the Grand Hotel Portals Nous on their list of restaurants to try. If you want the best views over the sea, then head on down to Lila's Beach Restaurant & Bar which serves up some good international and local dishes.
If you are looking for a family-friendly Italian restaurant, then head down to Il Tano, it's always busy so we recommend booking in advance. For a more luxurious and romantic setting, La Perla serves high-end Italian cuisine in a chic environment.
For more casual dining in the area, Portals Kitchen offer a relaxed dining experience with some good quality comfort food. When craving a healthy lunch or a smoothie, we would highly recommend a trip to Coco's Deli; fresh, wholesome food and drinks are available to be consumed in the café or you can take away for a picnic on the beach.
Nightlife in Portals Nous
Portals Nous has a selection of bars which are open until the early hours of the morning, Heroes Sports Bar & Grill is one of the most popular. However, most people come to the area to rub shoulders with the rich and famous in Puerto Portals. It's the kind of place where you can put on your posh frocks and designer shirts without any fear of being over-dressed. Parties go on until late in the bars here but bring your wallet and expect London prices for drinks (expect to pay around €12-€15 for a cocktail). Ritzi and Paradigm are the top nightlife picks, as they boast fantastic views over the port from their terraces and are open until the early hours of the morning.
Hotels in Portals Nous
The area in and around Portals Nous has a variety of holiday accommodation available. Hotels and villas are the most common choice for holidaymakers in the area.
Boutique hotels
The Miami-inspired Portals Hills Boutique Hotel has luxury suites and two Fendi styled penthouses, along with a spa, restaurant, bars and a swimming pool with a beach club vibe. The modern OD Port Portals is one of the most recent additions to the area. It not only hosts a wonderful rooftop cocktail bar but offers unique services like chauffeur-driven cars along with yoga events and brunch parties. A little further away is the lovely Hotel Bendinat which sits above the coast and boasts wonderful views from its gardens. It also has the bonus of a health & beauty spa and access to seven golf courses in the area for which they can negotiate reduced green fees. Another top choice is the German-run Lindner Golf & Wellness Resort which also offers spa facilities and golf packages.
Luxury hotels
The St Regis Mardavall is an established 5-star luxury resort with a loyal following. Its Michelin-starred restaurant, old school service and outstanding facilities make it the kind of place where you might not want to leave the hotel during your trip to Mallorca.
Budget-friendly hotels
For a budget-friendly option, the Sallès Hotels Marina Portals is a good choice. Set in the heart of Portals Nous, it has everything you might need on your doorstep but also provides the perfect sanctuary for a relaxing holiday experience.
How to get to Portals Nous
By car
By car, it takes around 25 minutes to get to Portals Nous from the airport and just 10 to 15 minutes to get into the centre of Palma (traffic dependent). It is well connected to the rest of the island thanks to the Ma-1 being close by.
Public transport
Public buses are frequently travelling through to Portals Nous. The TIB bus lines moving to and from Palma stop at Portals Nous along with other tourist hot spots on the southwestern coastline, including Illetas, Bendinat, Port Adriano, Santa Ponça and Peguera. For a quicker journey, taxi ranks can be found both along Carretera Andratx in Portals Nous and next to Cappucino Cafe in Puerto Portals; it will cost around 20€ to get into Palma.
Location
Portals Nous, Mallorca