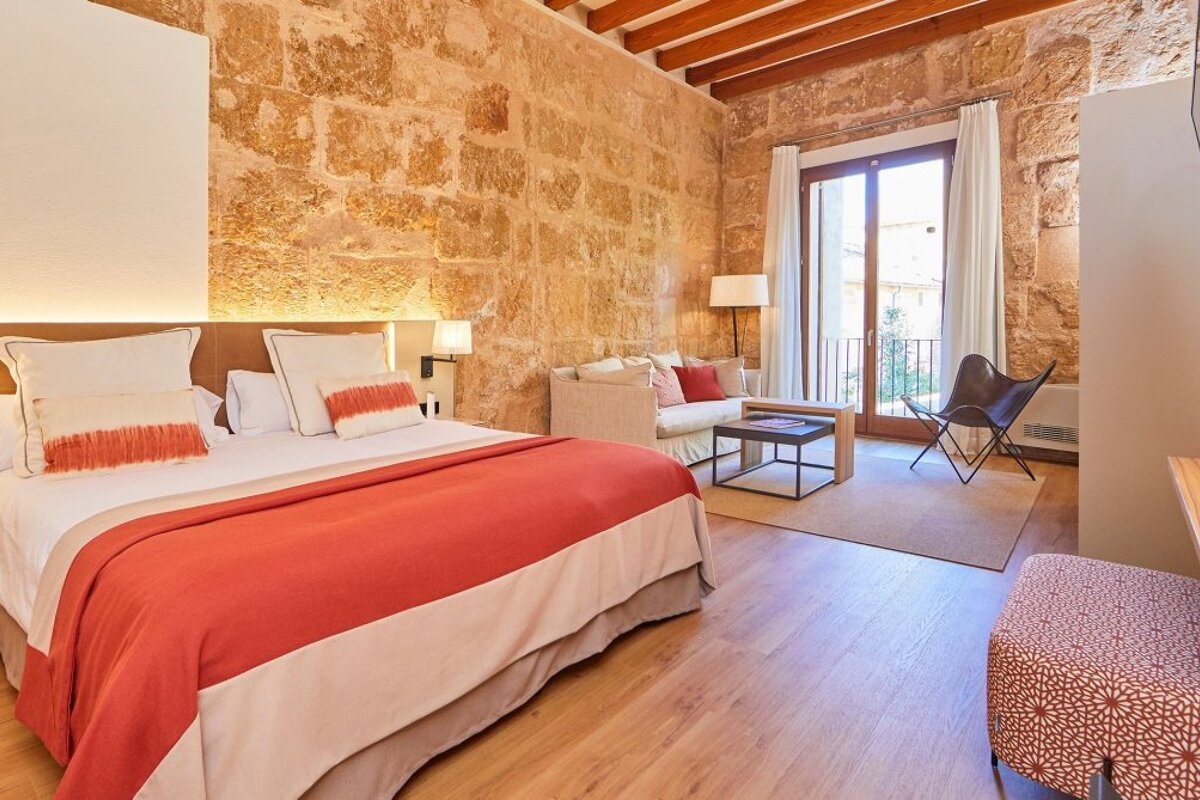 © Santa Clara Urban Hotel & Spa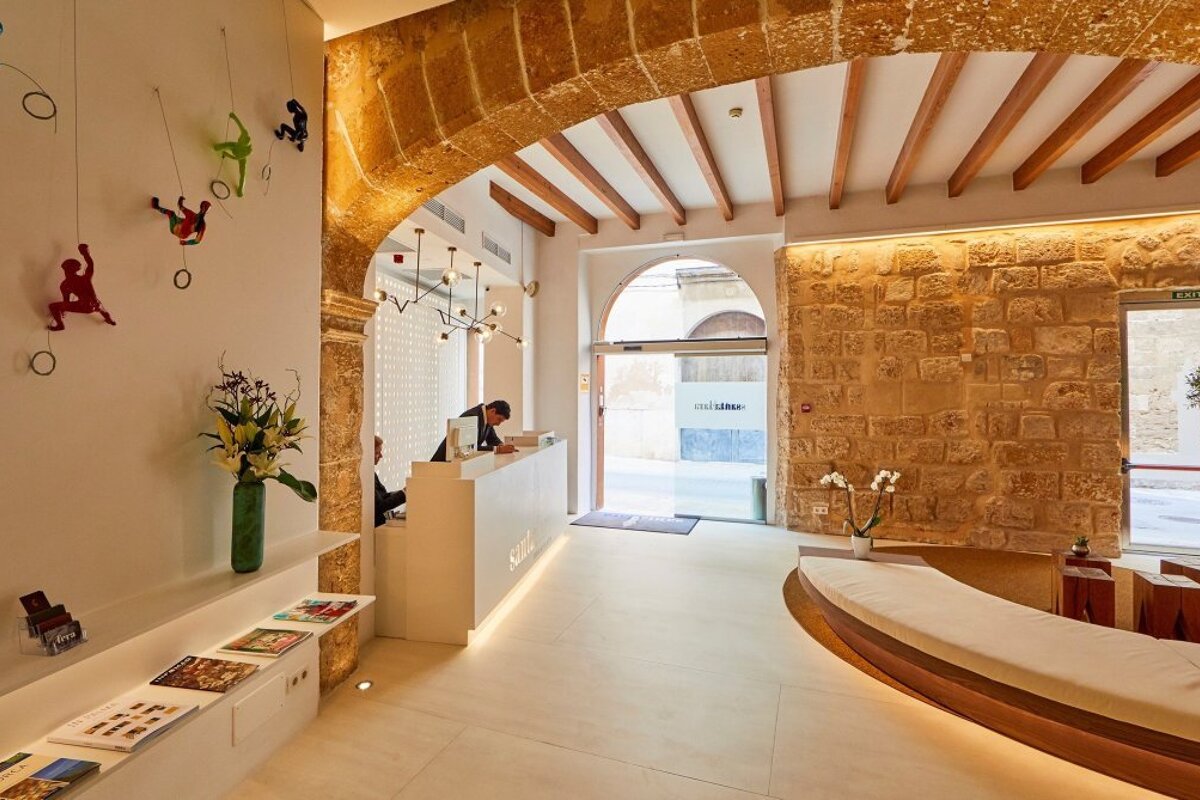 © Santa Clara Urban Hotel & Spa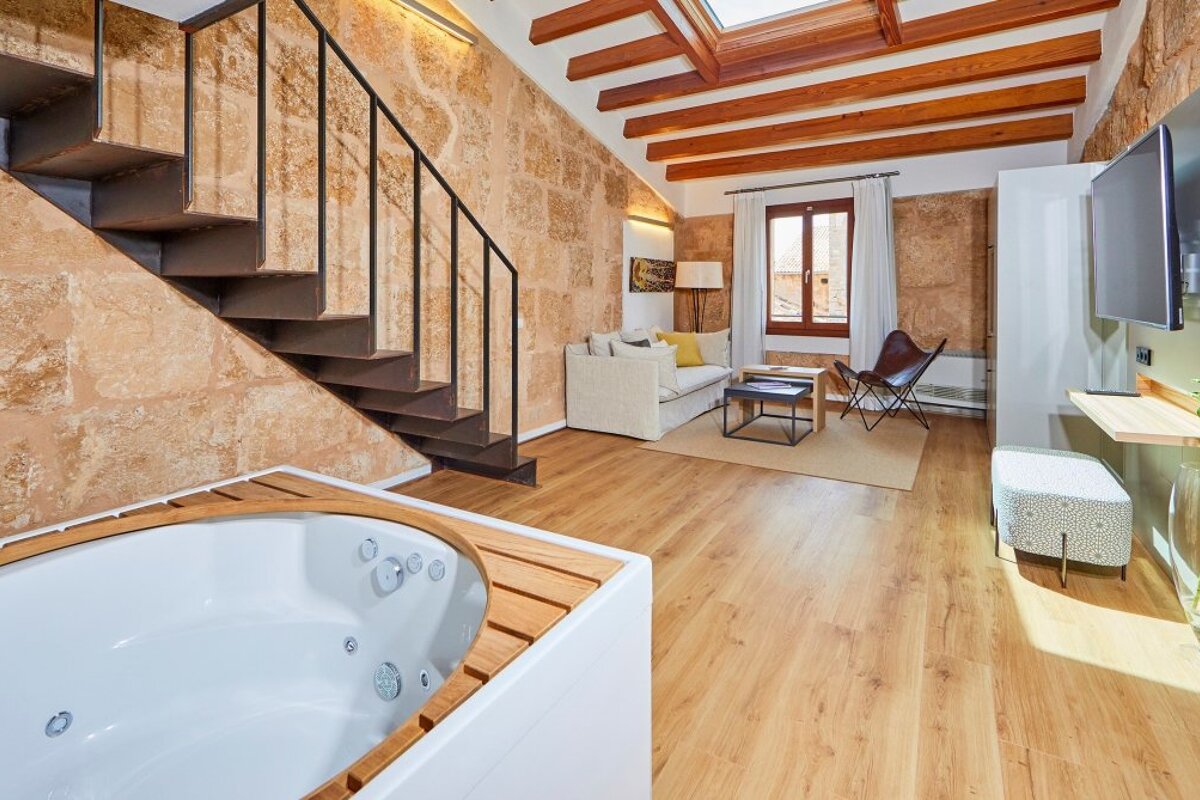 © Santa Clara Urban Hotel & Spa
© Santa Clara Urban Hotel & Spa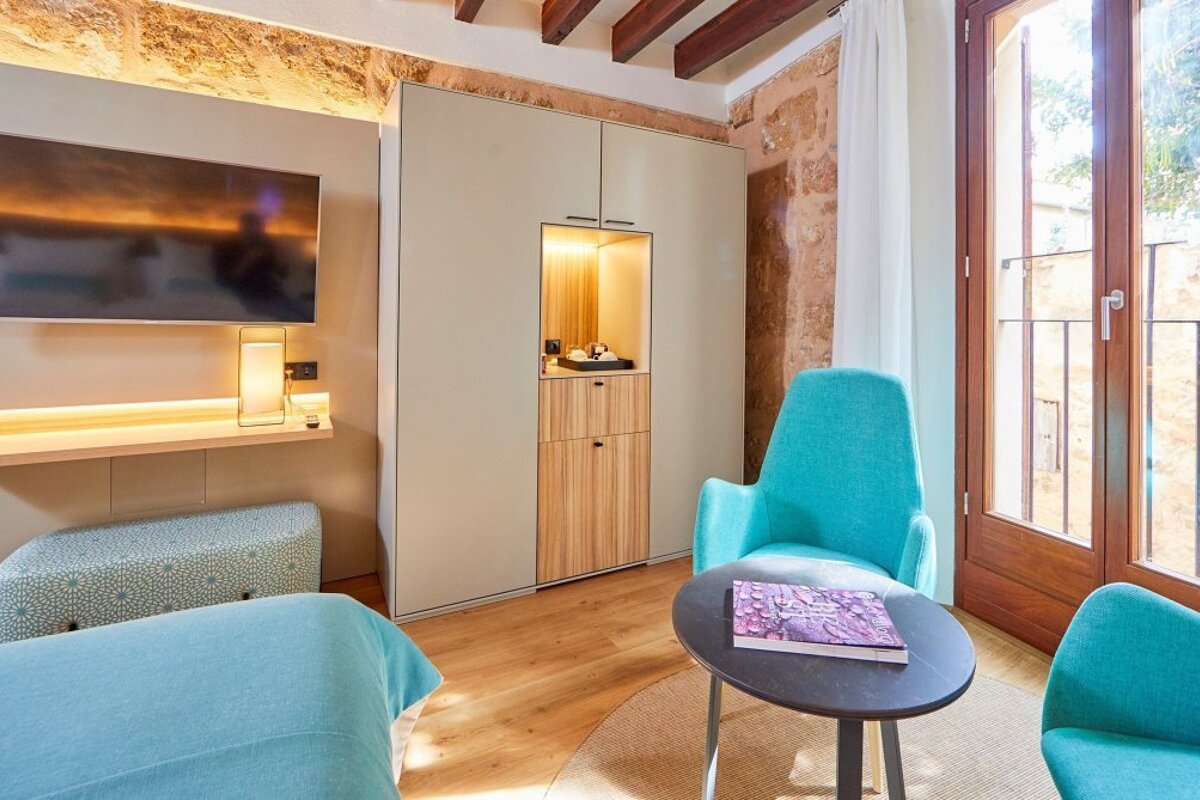 © Santa Clara Urban Hotel & Spa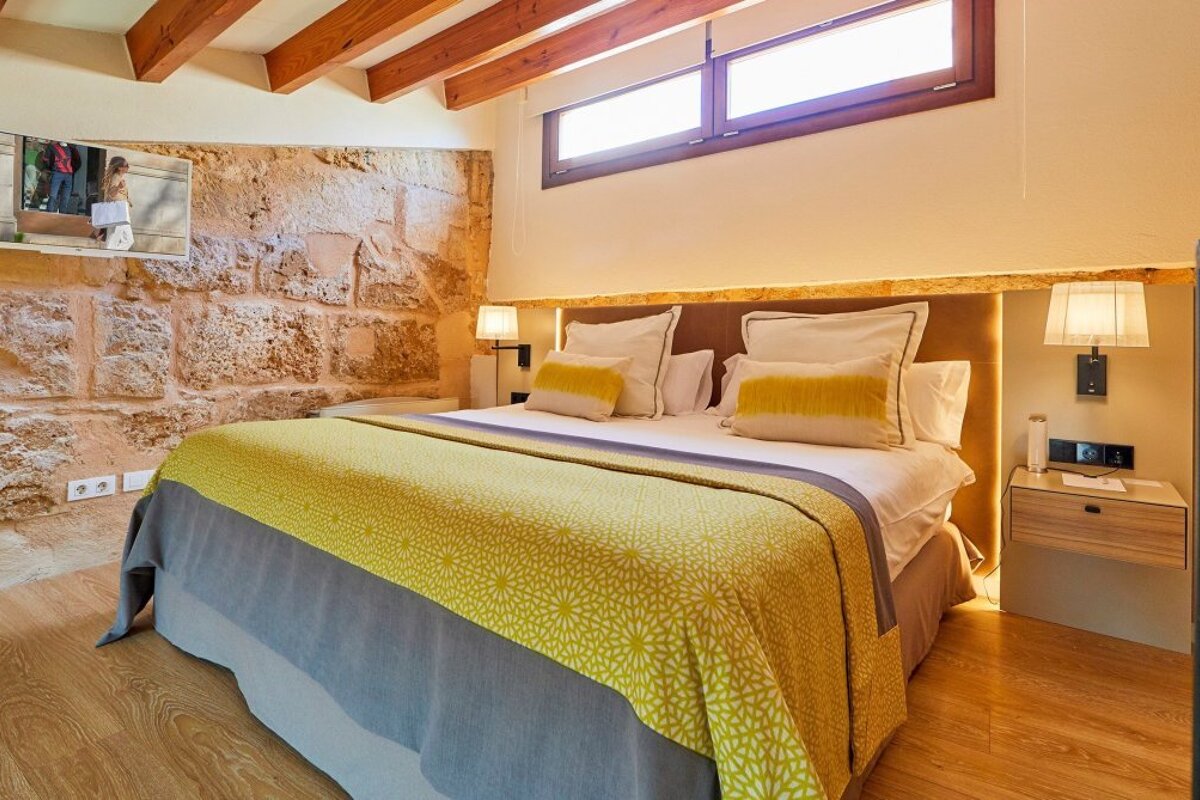 © Santa Clara Urban Hotel & Spa
© Santa Clara Urban Hotel & Spa
Santa Clara Urban Spa & Hotel, Palma de Mallorca
Stylish urban retreat offering prime location, contemporary design, and stunning rooftop terrace views
This charming hotel is located in the historical old town, in the very heart of Palma de Mallorca. It is within easy walking distance of attractions such as the 10th century Arab baths and Palma's breathtaking gothic Cathedral.
Situated on a small road inside the main pedestrianised centre, the hotel backs on to the courtyard of the Santa Clara monastery, offering a uniquely tranquil spot in a city setting - with superb views across the Bay of Palma.
The interior has been decorated to the highest standards combing traditional features such as stone walls and exposed wooden beams with modern sleek design. All the rooms are light and airy with their own individual colour scheme. They come fully equipped with flatscreen satellite TVs, WiFi access, air-conditioning, safe and mini-bar. Their suites also include i-Pod docking stations.
To truly unwind whilst you are on holiday, why not spend some time in the hotel's urban spa with sauna, steam room and jacuzzi. You can also indulge in a variety of massage therapies and beauty treatments.
You can also enjoy the stunning views over Palma and the sunshine on roof-top terrace. It is a great space to stretch out on a sun-lounger with a cocktail!
If you are planning a meeting or a conference then the hotel has a fully equipped conference room with state-of-the-art audio-visual equipment.
Reviews
550 verified reviews by
"Excellent"
Good to know
"Good accessibility by car"
"Very Good"
Good to know
"Bathroom needs cleaning"
"Rooms need regular maintenance"
Watch this
Worth knowing
The hotel offer a fantastic range of special offers when you book directly through their website (direct link in the essential box at the top of this page). Offers include:
5% discount on the room reservation
10% discount on the beauty treatments and massages
10% discount on non-refundable bookings
The Bar
The hotel has a comfortable bar where you can enjoy refreshing cocktails on their roof-terrace, or even an aperitif or digestif before/after you evening meal. As well as being open from 18:00 - 22:00, the bar is also open from 08:00 - 12:00 serving coffee and soft drinks.
The Restaurant
There is no restaurant at the hotel but a sumptuous buffet breakfast is provided each morning.
Visitor comments
"We found this boutique hotel for our third visit to Palma and we will definitely stay here again. It's in a great spot, quiet but with all the old town shops and restaurants a few minutes stroll away, the beach bar is also a short stroll, best of both worlds. The staff are incredibly helpful and pleasant, the standard double was very large and clean." - Trip Advisor
"Fabulous location in the old town, very close to the Cathedral. You really feel the atmosphere of true Palma here. Truly charming. Great staff. Good choice of buffet breakfast. Lovely room with comfortable king size bed." - Trip Advisor

"Elegant, tactfully converted hotel in the old part of Palma within easy walk of city centre and beach."

- Trip Advisor
"A stylish and welcoming retreat in the historic centre of Palma" - Trip Advisor
Location
Palma Centre & Marina, Mallorca