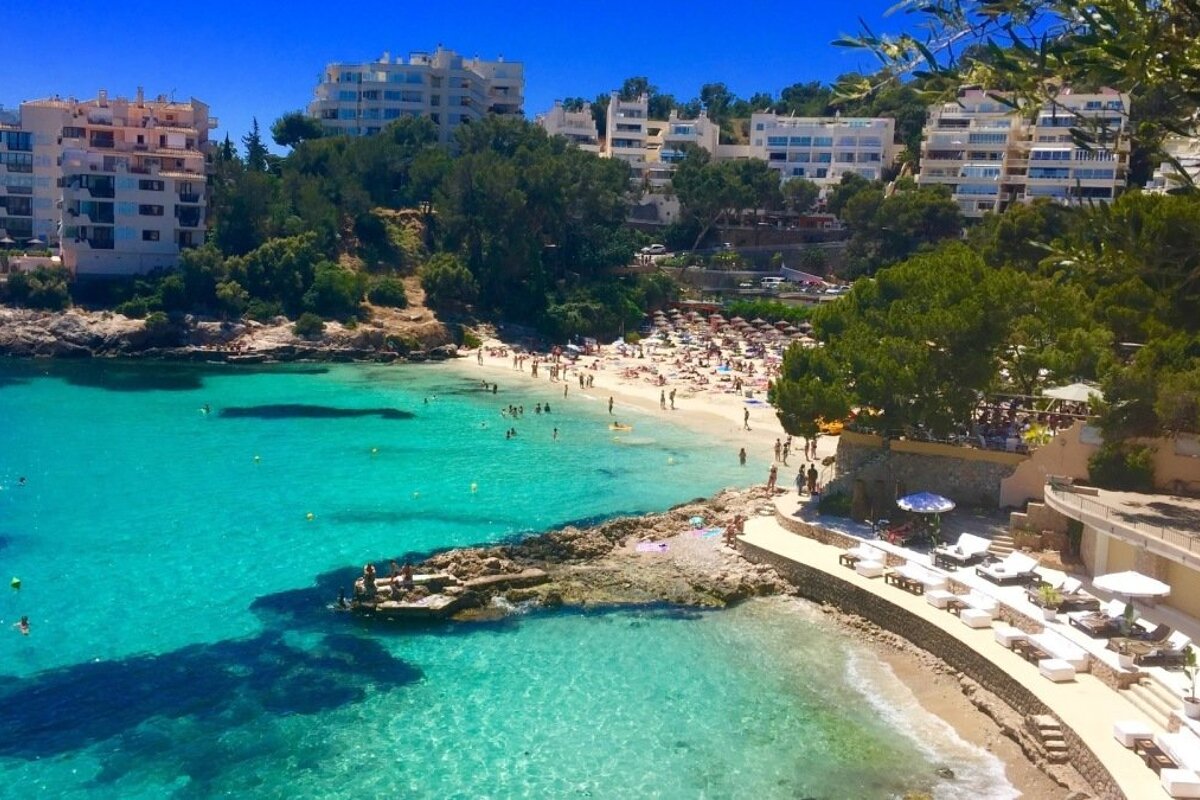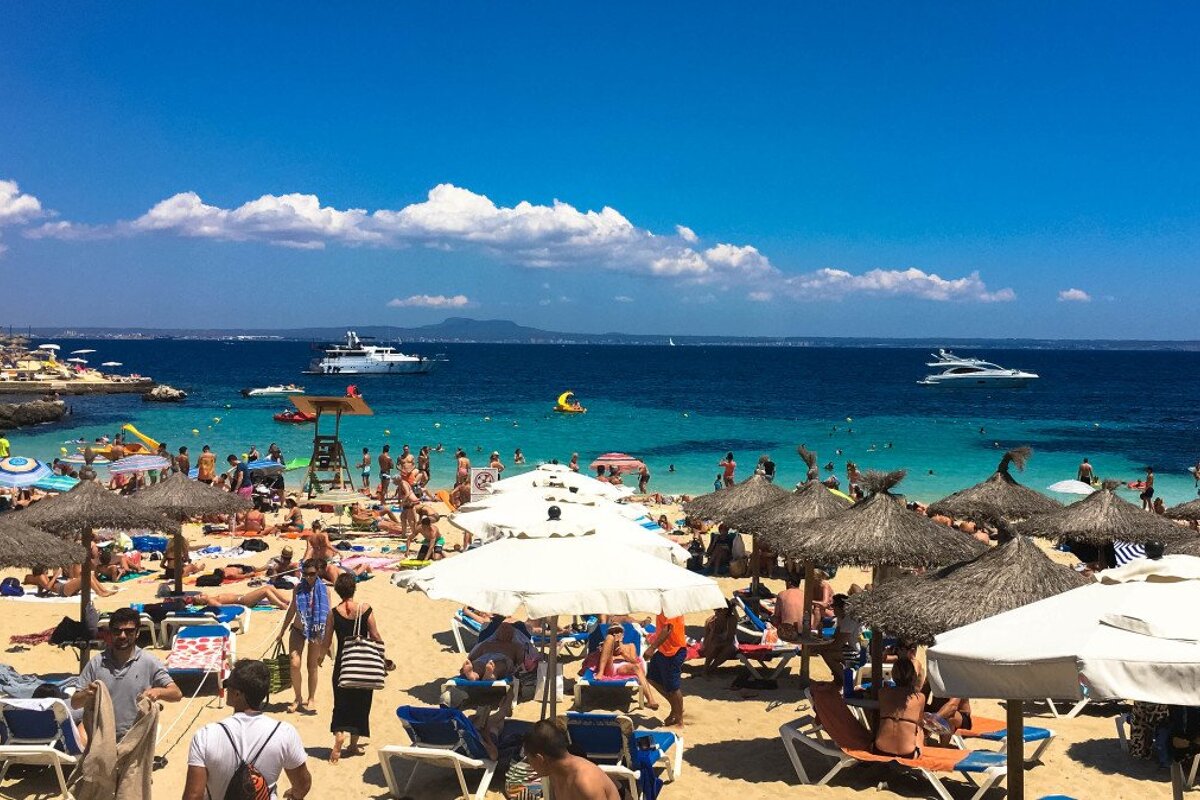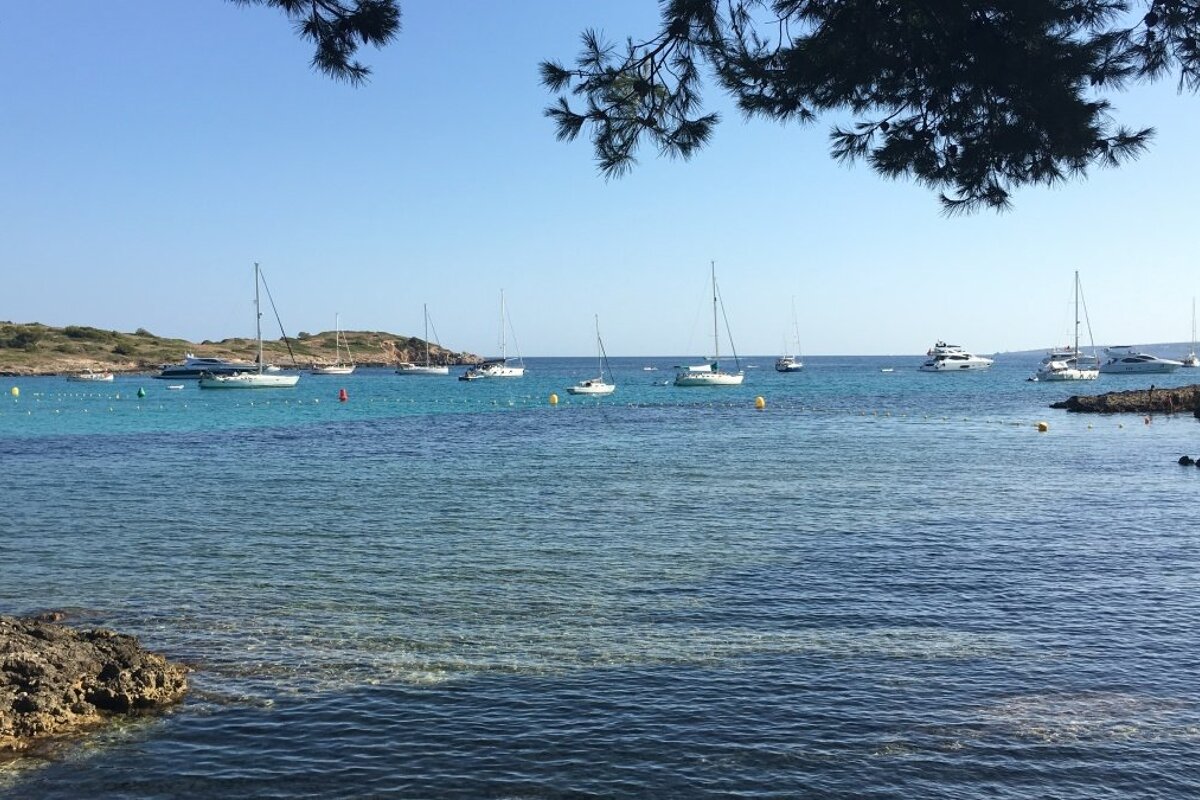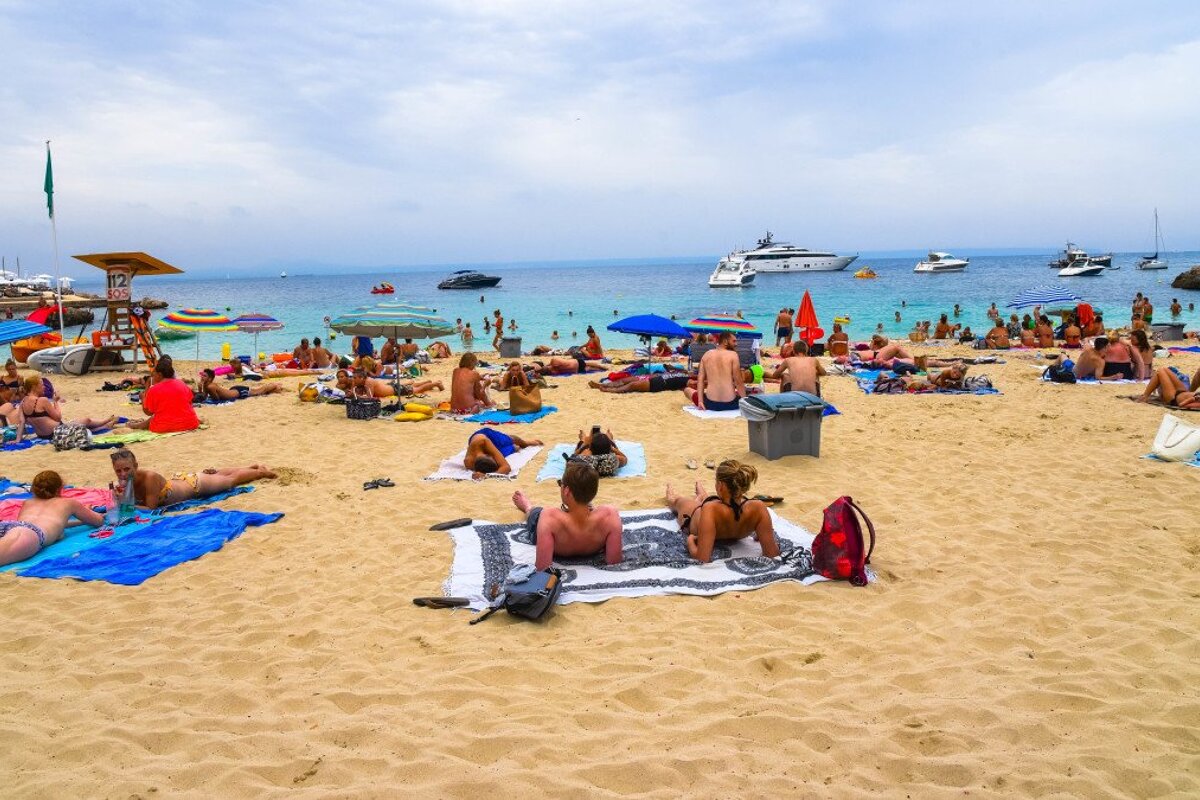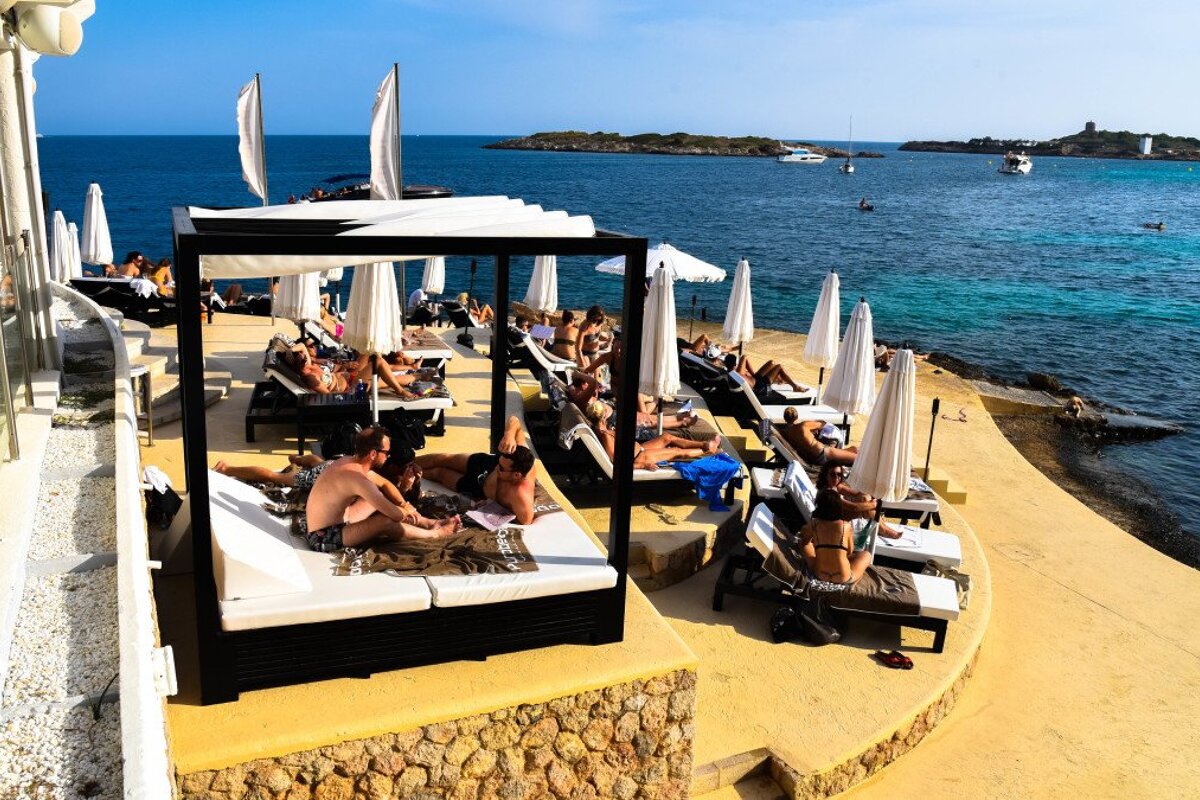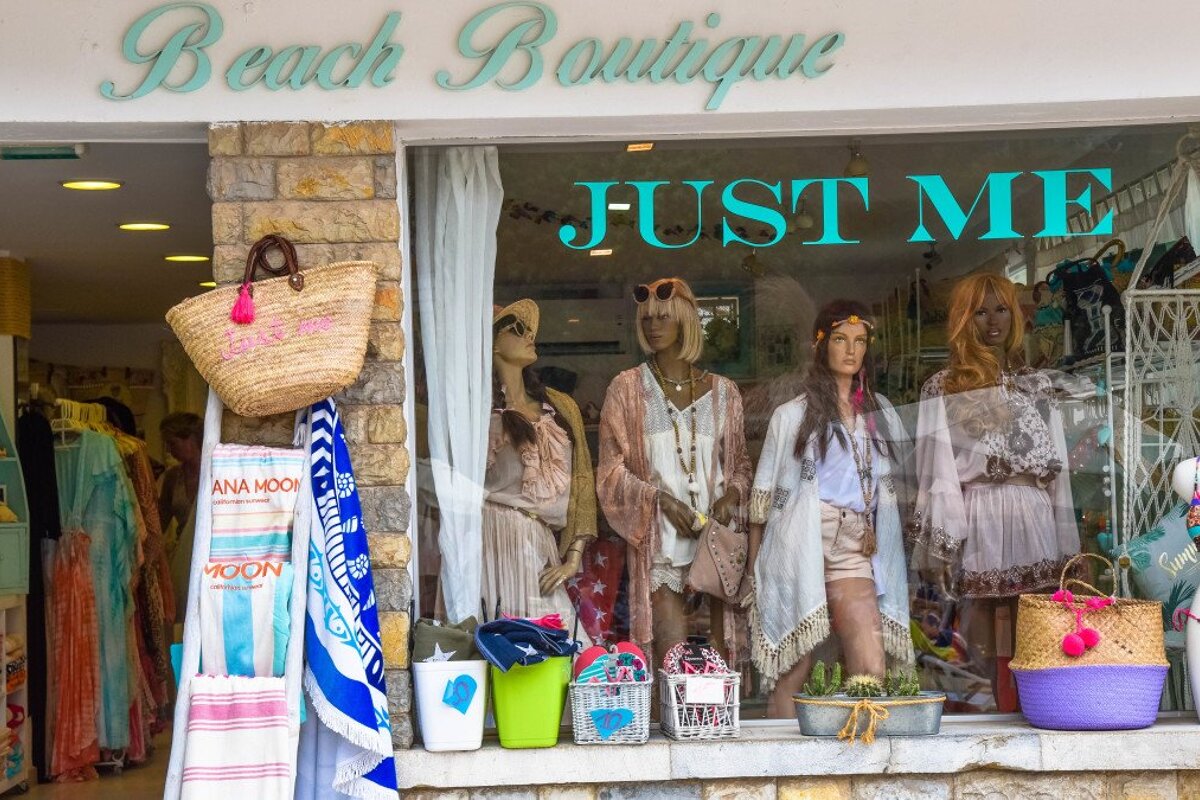 Illetas, Mallorca
Beach resort on the outskirts of Palma, in the south-west of Mallorca
Illetas (also known as Ses Illetes) is a small upmarket resort on the southwestern coastline of Mallorca. Just a few kilometres west of Palma, many flock to the area in the peak summertime thanks to its soft sandy beaches and crystalline turquoise waters.
This genteel purpose-built resort dates back to the mid 20th century. For many people, Illetas is the most attractive resort in the Bay of Palma, featuring whitewashed villas, apartment blocks and an assortment of old-fashioned and modern hotels that dominate its coastline. It just has everything: an idyllic setting with three fabulous beaches in the vicinity and easy access to the shops, restaurants and nightlife in Palma's city centre. So, if you want a base near the capital combining a city break with a beach holiday, this could be just the place.
The winters are quiet here but, from Easter through to October, the resort really comes to life. Many British, German and Swedish families have holiday homes in Illetas. The Anchorage, a pretty holiday village found on the far west side of Illetas, is the most sought-after development here.
Beaches in Illetes (Beach Resort)
The area of Illetes boasts three sheltered sandy beaches. The main one is Playa de Illetes (Illetas Beach) which features high-end restaurants and a beach club, the perfect choice for a luxury beach experience. The other two beaches are set within smaller coves further west of the resort. Cala Comtessa has a small beach bar set overlooking the beach and even further west is Cala Xinxell which has particularly shallow waters perfect for the children. All beaches have sun loungers available to rent in the summer season. There is also the option to hire paddle boards, pedaloes and kayaks.
Things to Do in Illetes (Beach Resort)
Illetas is very much a beach resort, so there's a slow-paced holiday way of life here. Things to do tend to revolve around the beach and watersports but the hustle and bustle of Palma and Puerto Portals are very much within reach.
Watersports
Non-intrusive water sport services are available in Illetas. Think things like pedaloes, kayaks and paddle boards. For thrill seekers, head down the road to either Puerto Portals or Cala Nova for jet skiing, fly-boarding, water skiing and more.
Beach Clubs
If you want to indulge in a spot of beachside luxury, then we would highly recommend spending the day at the luxury beach club located next to Playa de Illetas. Here you can rent sun loungers for the day and enjoy a waiter serving you top-notch cocktails and international cuisine from your sunbed. Alternatively, you could just book a table for lunch or dinner here and enjoy panoramic views of the Bay of Palma.
Shopping
There are some boutique shops to be found on Playa de Illetas selling fashionable beachwear, kaftans and all things summery. Note these are only open in the summer months from Easter through to October. There's also a convenience store on the road above this beach. For a bigger supermarket, you will need to venture either towards Bendinat or Cala Nova, each a 20-minute walk or short taxi ride away.
Dining in Illetes (Beach Resort)
The restaurants lining the beach are a popular choice for lunch and dinner thanks to their extensive menus, from traditional Spanish paella and local fish to meat dishes, pasta and more.
The Beach club offers designer dishes from around the world; expect anything that is in food fashion including burgers and tacos. Otherwise, many of the hotels in the area feature their own restaurant. For a fine dining experience, we would highly recommend the local 5-star restaurants in the area where the chefs focus on avant-garde cuisine using only the freshest locally sourced ingredients.
Nightlife in Illetes (Beach Resort)
Illetas is more of a sundowner destination rather than a spot for a big night out. The beach bars, restaurants and beach clubs are the perfect places to enjoy a cocktail, a cool beer or to share a bottle of wine after lounging around on the beach. For some late-night partying, hop in a taxi to Palma or Puerto Portals, each a 10 minute ride away.
Hotels in Illetes (Beach Resort)
Being a purpose built holiday destination, there's a good choice of hotels in Illetas. Whether you are seeking budget-friendly, high-end luxury, child-friendly, adults only, spa facilities or something else, you will be sure to find something to suit your needs here.
Luxury Hotels
Luxury 5-star hotels are within easy reach of the beach, in stunning locations overlooking the water right on the edge of Illetas and feature picturesque swimming pools, spas and fine dining restaurant facilities. From historic colonial buildings through to state-of-the art adults-only luxury hotels there is something to suit everybody's individual desires.
Budget-Friendly Hotels
There are also more affordable modern hotels, complete with contemporary minimalist bedrooms, but have all the mods and cons one could want for. From majestic swimming pools, spas and restaurant terraces overlooking the water serving good quality international cuisine!
How to get to Illetes (Beach Resort)
By car
By car, it takes around 15-20 minutes to get to Illetas from the airport and just 10 minutes to get into the centre of Palma (traffic dependent). It is also well connected to the rest of the island thanks to the Ma-1 and Ma-20 roads being close by.
Public transport
Public buses are frequently travelling through to Illetas (or the roundabout just above the port). The EMT bus line 3 travelling to and from Palma ends in Illetas (through the neighbouring resort of Cala Major). To get to either Palma or Portals, taxis will cost between 10€ and 15€.
Location
Illetes (Beach Resort), Mallorca