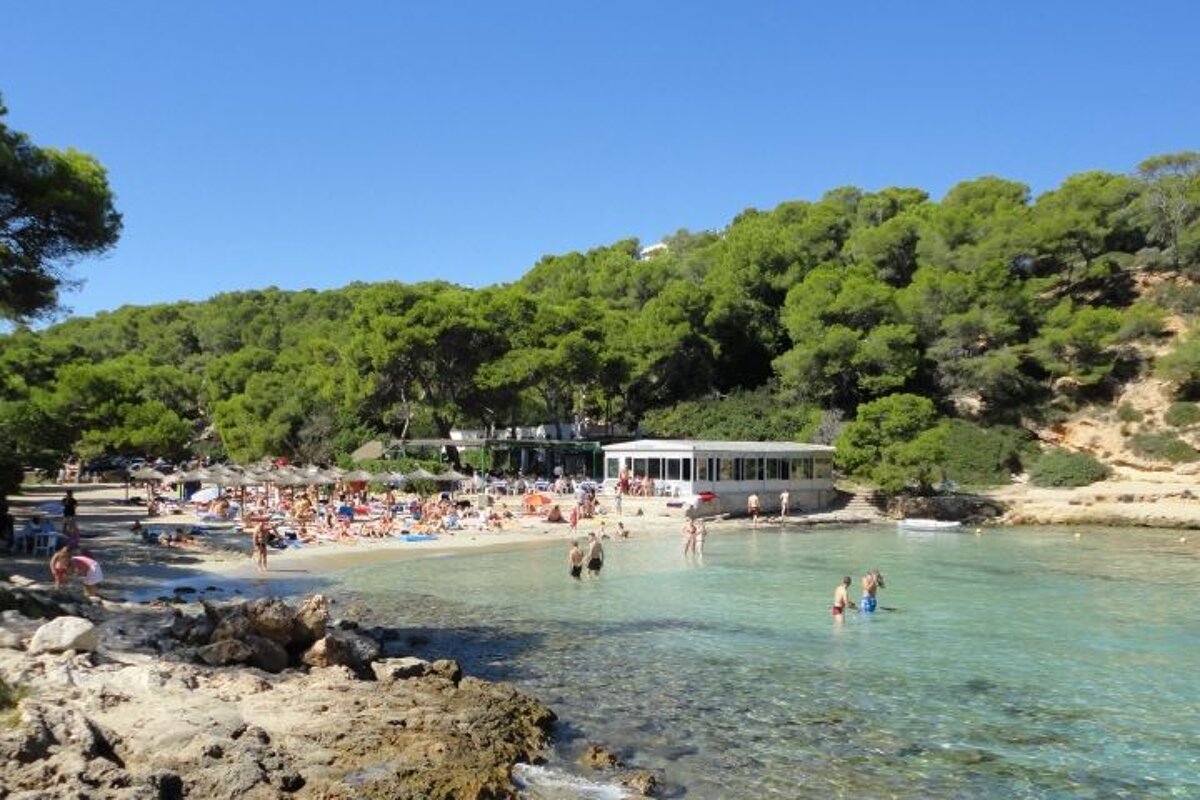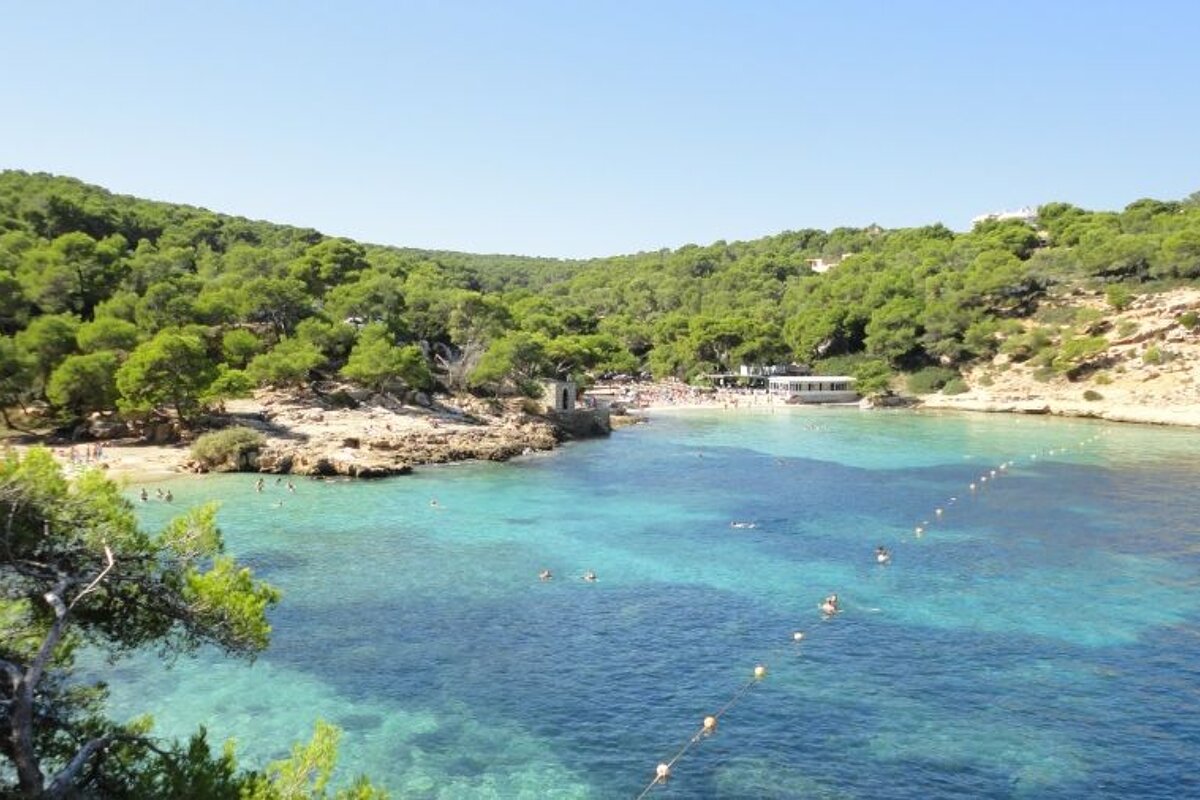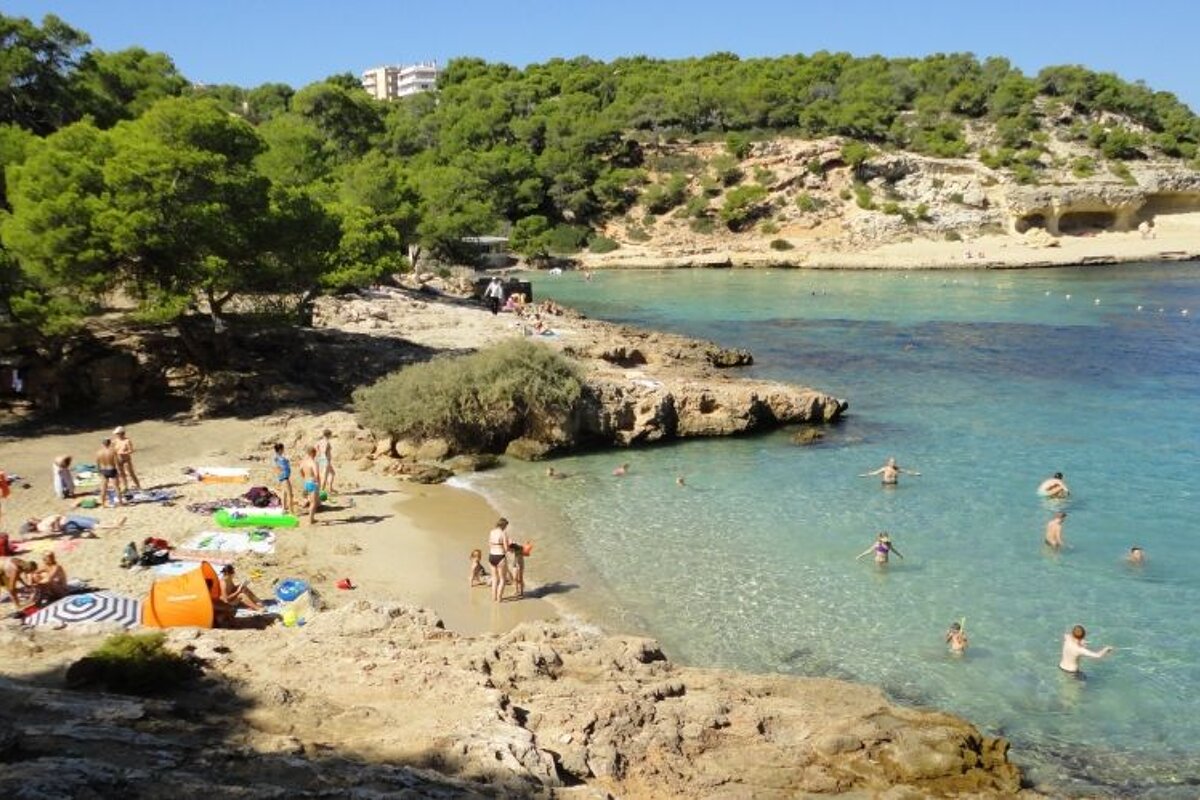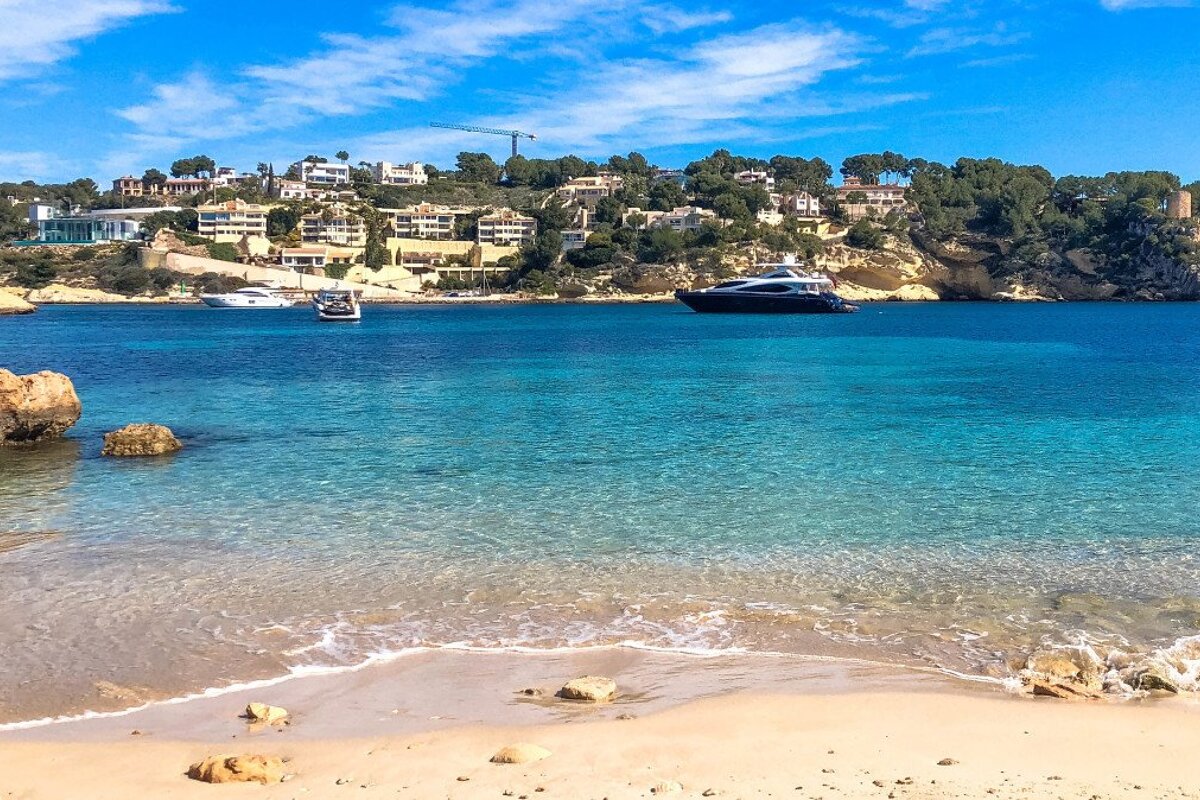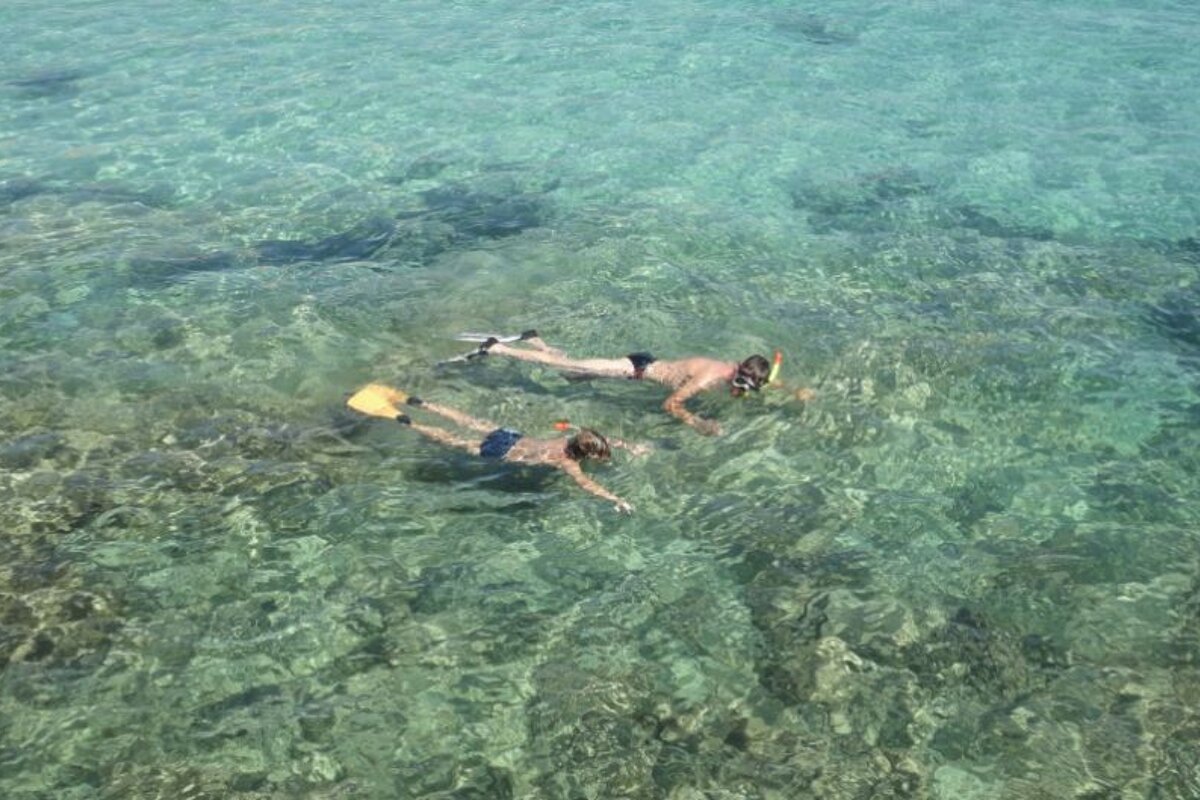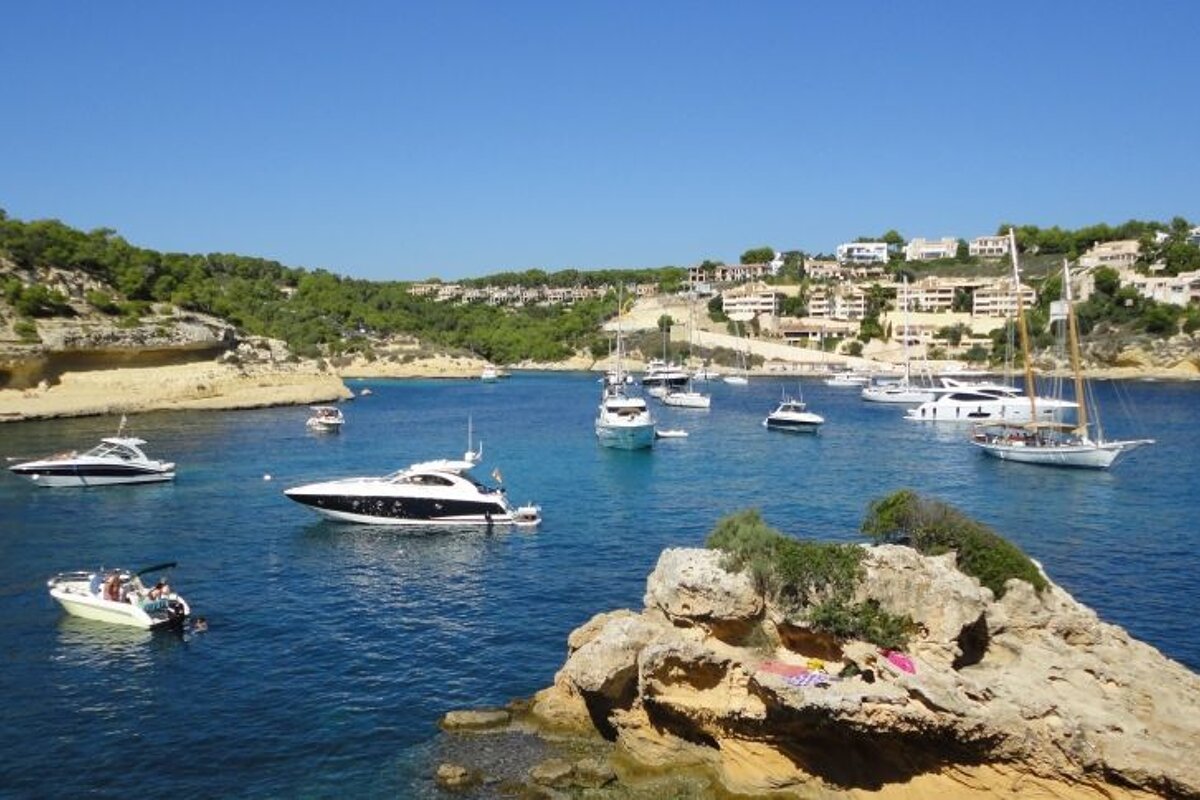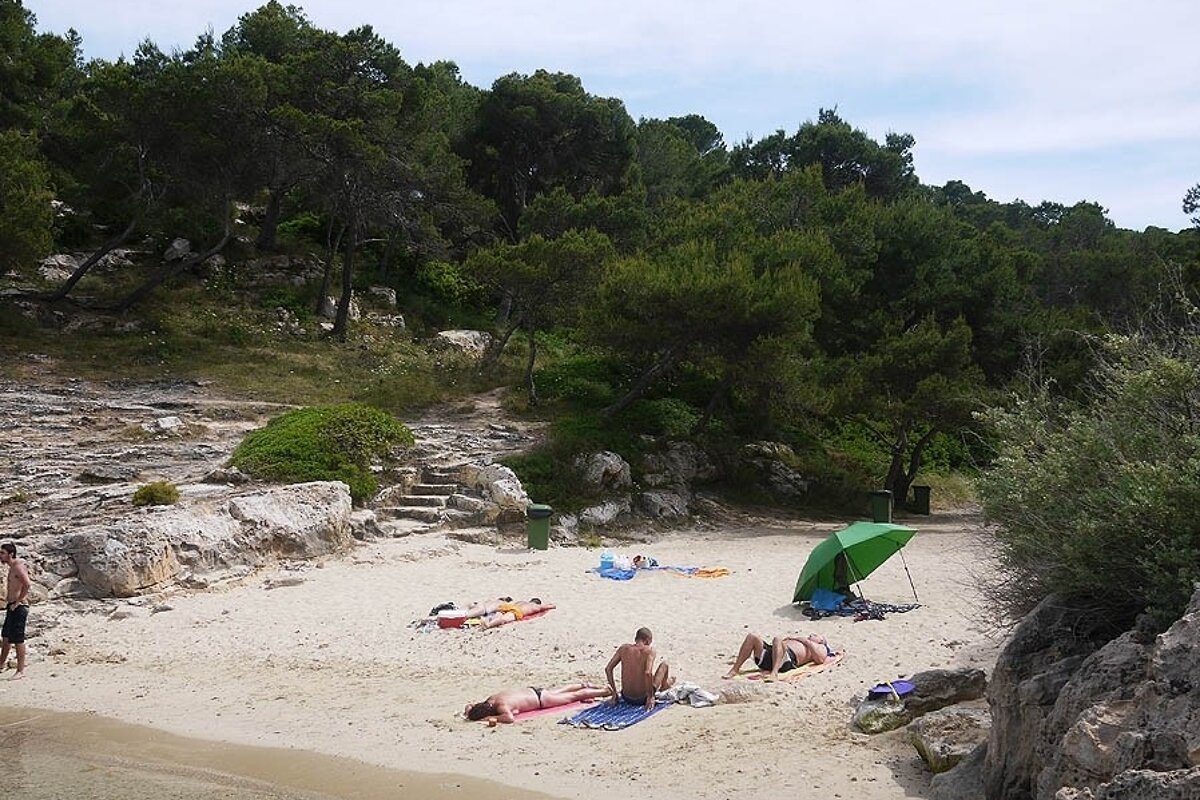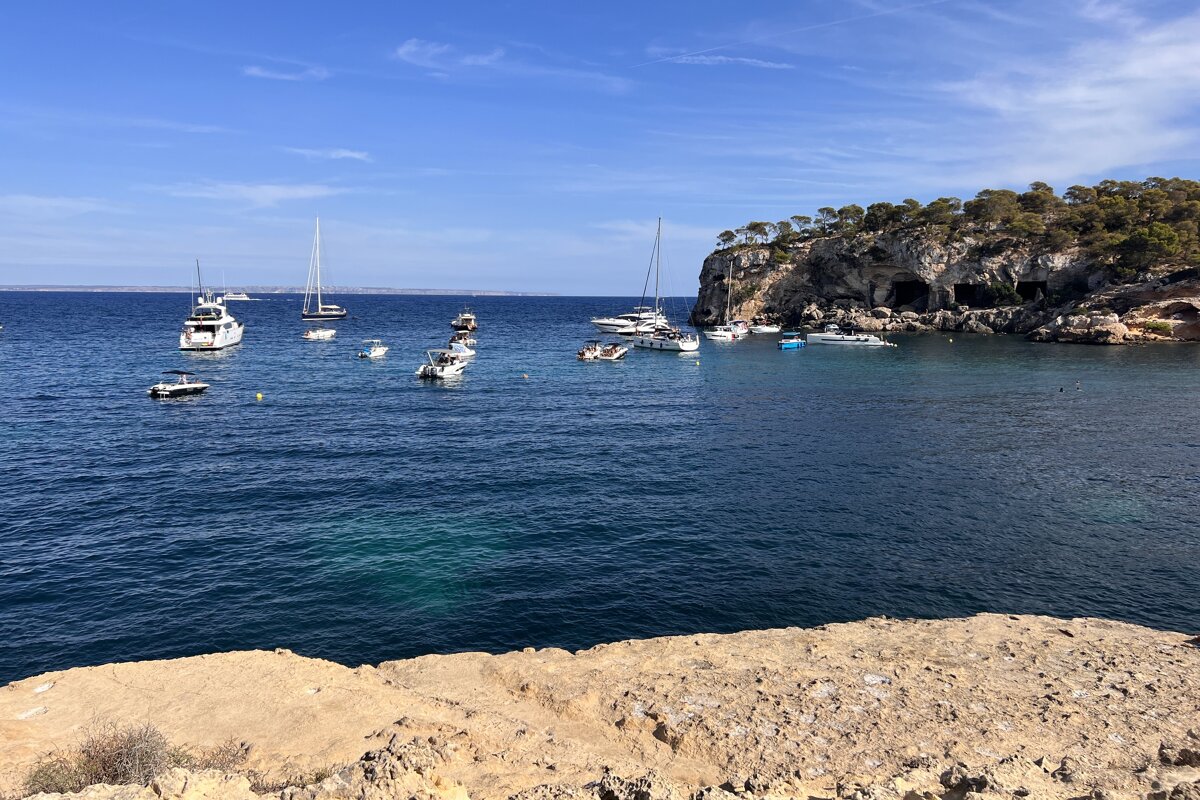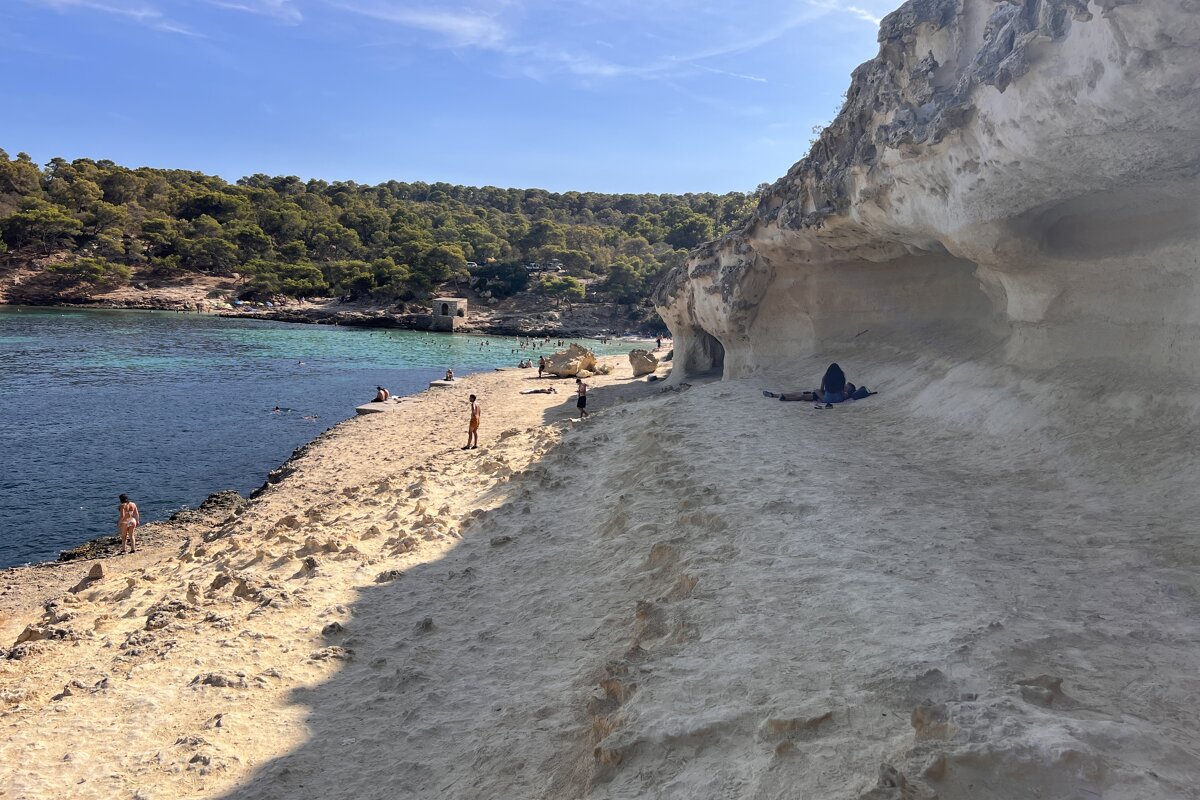 Cala Portals Vells Beach, South-West Mallorca
Remote Natural Beach in the South West of Majorca
A bumpy track from Magaluf leads through pine woods to this beautiful cove at the southwest tip of Palma Bay. It's another beach on Majorca where you'll need your own transport to reach it.
In the summer holidays, the beach does get crowded, but out of season you could have your own private beach, with golden sand, rocky cliffs and shimmering turquoise water.
Read about our trip to Cala Portals Vells.
The closest resorts to Portal Vells are Magaluf and Palmanova.
Watch this
Setting & Location
There are actually three beaches in the vicinity, all quite small, but the main beach (also known as Sa Caleta) is around 30 metres long and 20 metres deep. Surrounded by gorgeous pine forest, the beach is made from golden sand and provides a gentle incline to the shallow, clear water.
You'll find a restaurant here, sunbeds and parasols for rent, and toilets. During the summer season there is a life guard. It's also popular with yachts who moor in the cove. A dinghy service brings the sailors ashore for a bite to eat at the restaurant.
The other beach next to Portals Vells is a bit smaller, El Mago, and is Mallorca's official nudist beach. It's only little, at 20 metres long and 5 metres deep but features lovely soft white sand and crystal clear waters. You can hire sunbeds and parasols and there is a beach bar for refreshments.
The final beach in this area is one cove along and is called Playa del Rei. It's a bit bigger, at 30 metres long and 40 metres deep, and has nice fine white sand next to a more rocky area. The water here is wonderfully clear and remains at a depth of 1.5 metres for over 100 metres out to sea. There is a little beach bar and basic life guarding services.
Water Safety & Clarity
Clear sparkling water that invites you in for a cooling dip. there are lifeguards on duty during the peak season and busy summer months.
Directions
Head past Western Water Park in Magaluf and go straight on once you pass the BP petrol station, following the dirt track for a few kilometres.
From the main beach, hike along the cliffs to the Cove de la Mare de Deu, a rock chapel built by fishermen to give thanks for a safe landing. Back on the road, another 2km brings you to the headland of Cap de Cala Figuera, where you look back at sweeping views of the entire bay of Palma.
Location
South-West Mallorca, Mallorca