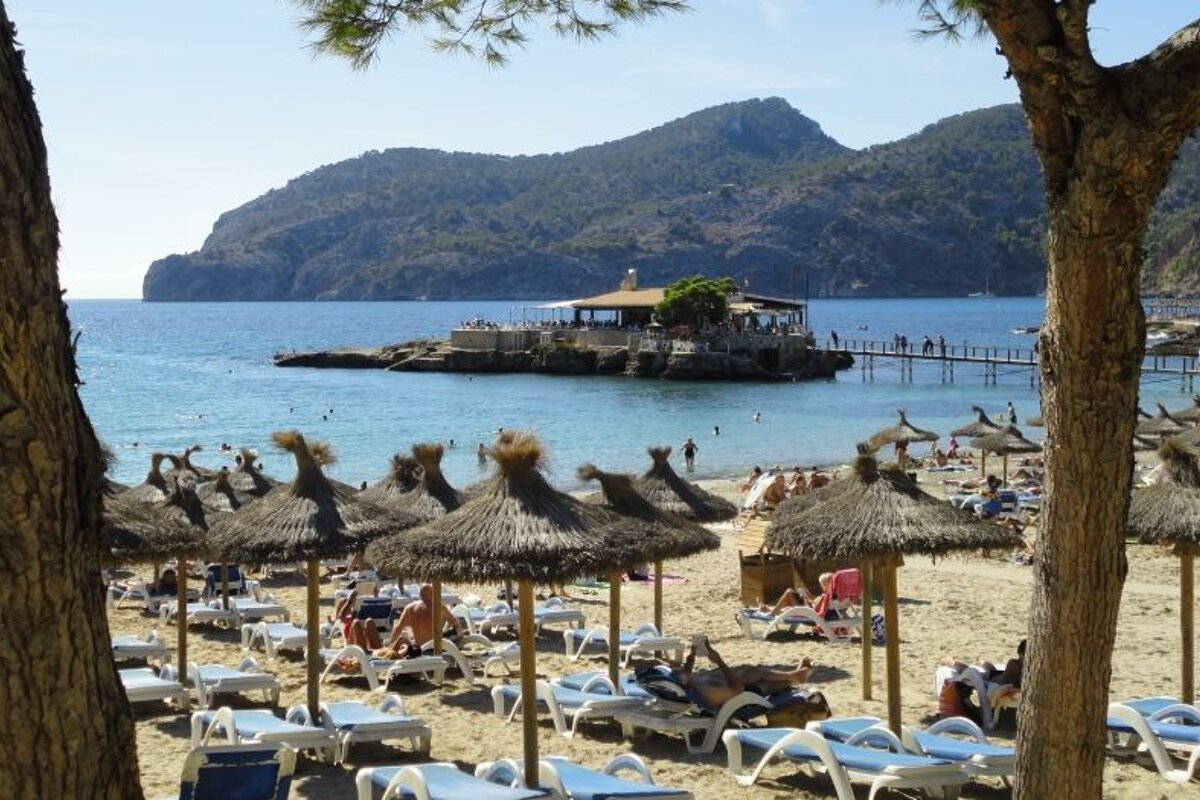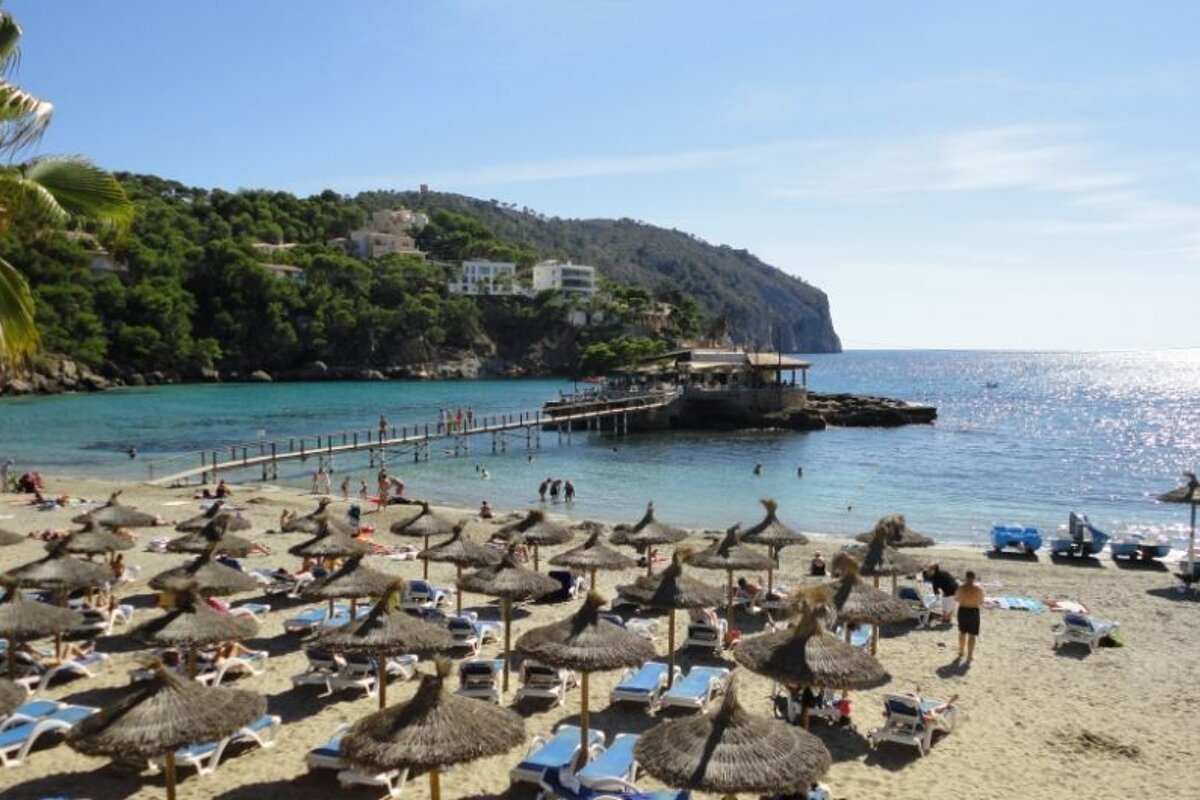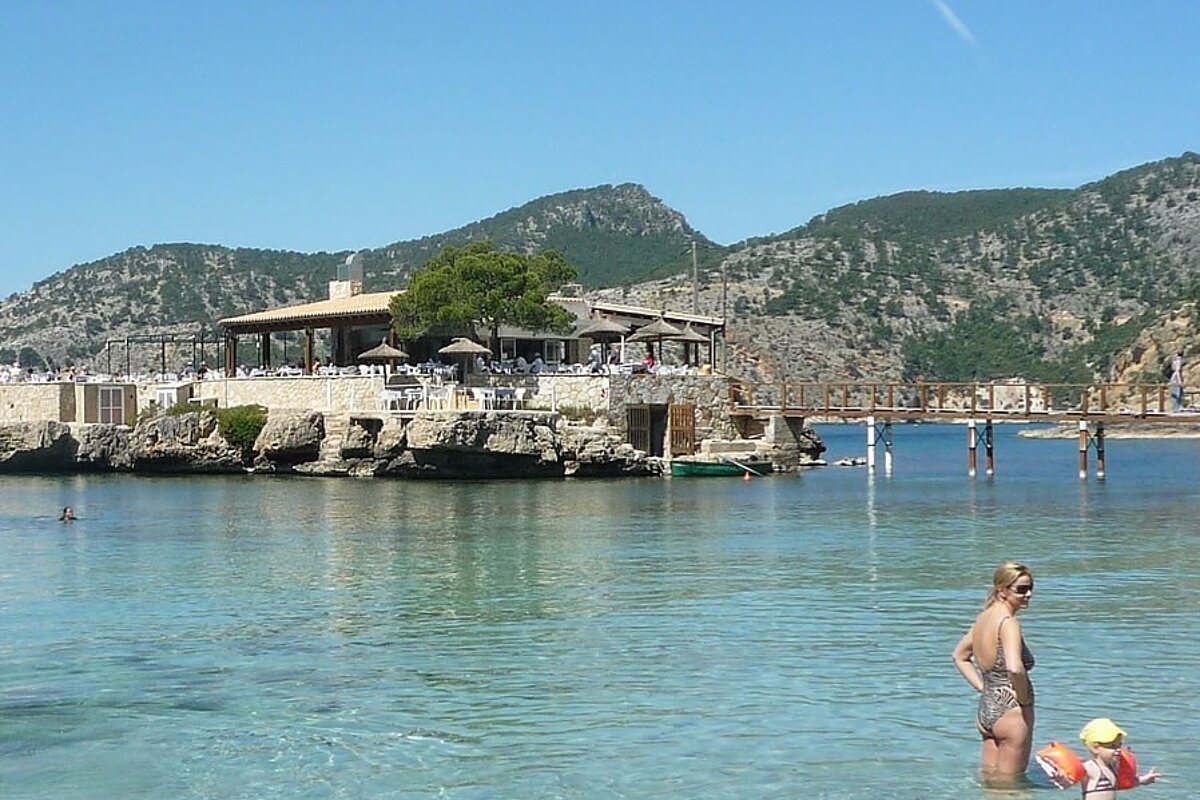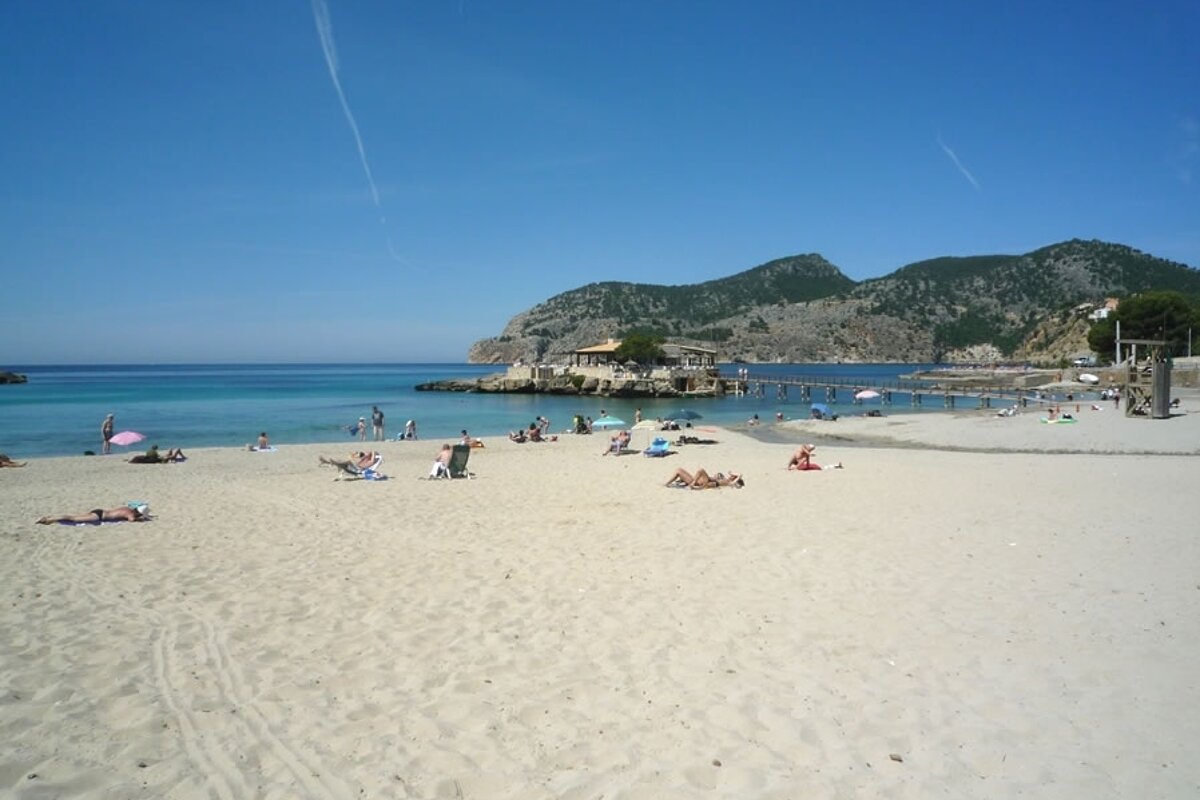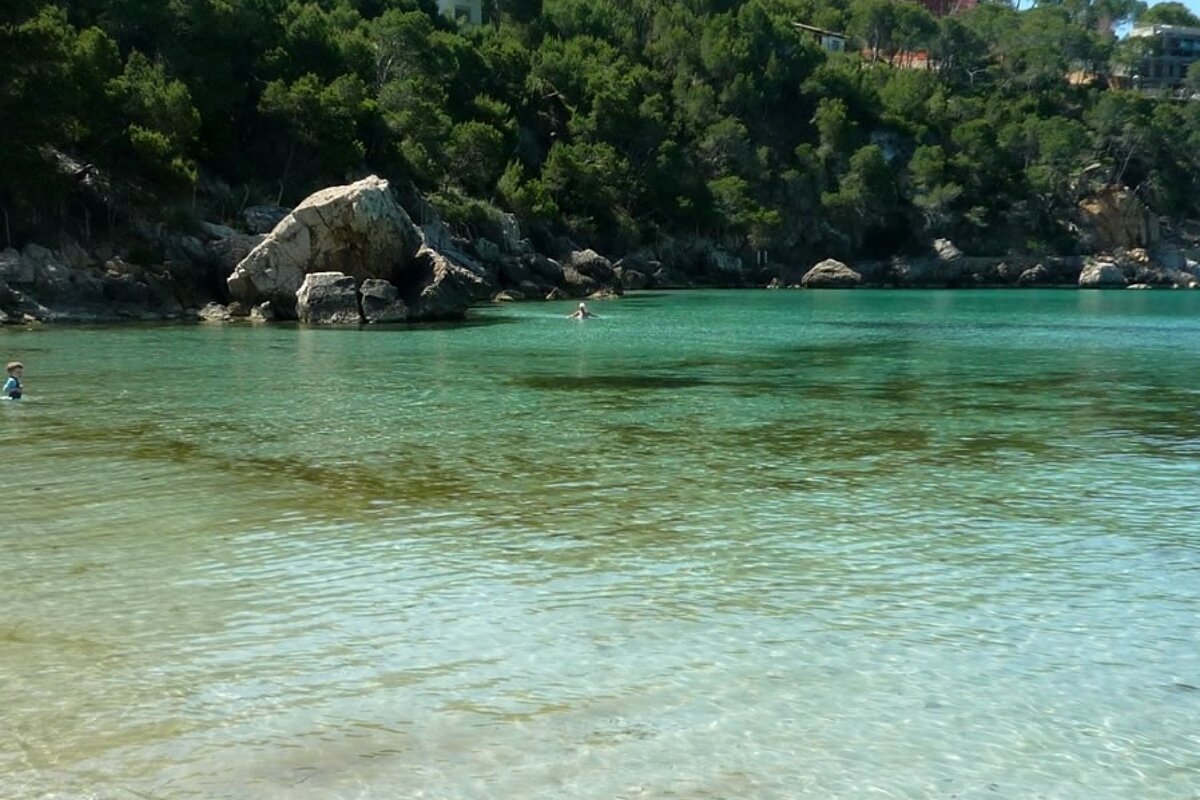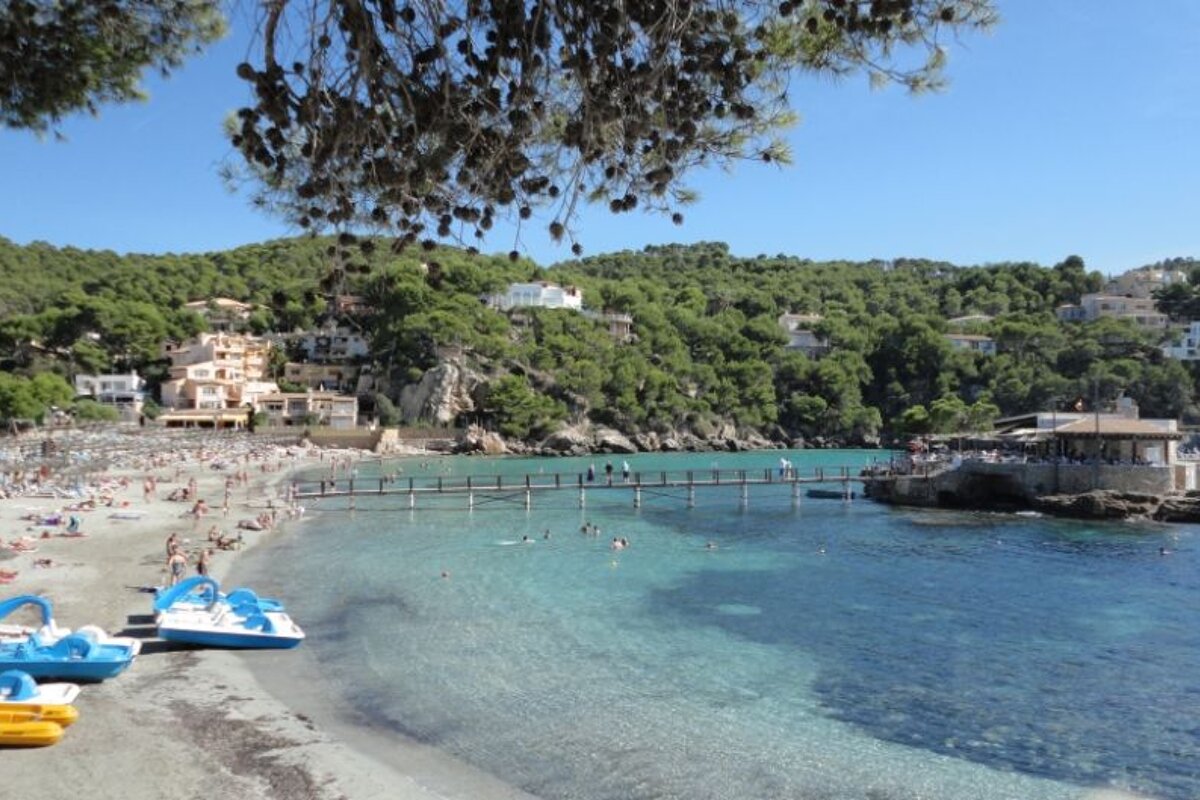 Camp de Mar Beach, South-West Mallorca
Soak up the white sand and emerald seas on Majorca's southwest coast.
Tucked away in a sheltered bay on the southwest coast and protected from the island's gusty winds, surrounded by the wonderful aroma of the neighbouring pine trees, Camp de Mar is a modestly sized purpose-built resort.
Being designed for tourists, Camp de Mar is fully equipped, featuring public showers and toilets, ramps for the disabled, and lifeguards on duty. Sun beds and parasols are available for hire, along with the seasonal and well-loved pedalos.
Lacking in soulless hotel blocks and lively beach bars, Camp de Mar resort offers numerous independent accommodation options, for 'bougie' tourists looking to relax. For those in need of livelier evening entertainment, Port Andratx is just around the corner.
Watch this
Beach Bars & Beachclubs in Mallorca
As well as a good selection of restaurants towards the back of the beach, you can notoriously dine on the uniquely distinctive small island of La Illeta, located just a stone's throw from Camp de Mar's shore and connected to the beach with a wooden bridge.
Setting & Location
Camp de Mar is located between two rocky headlands and is not quite as crowded as some of Mallorca's other similar sized beaches. With 180 metres in length and 60 metres deep, this remarkably sized beach boasts fantastic views out across the sparkling Mediterranean sea. It's therefore no surprise that the bay is surrounded by several small chic hotels, all effortlessly selling knockout sunset views. The bridge to La Illeta and its restaurant also serves as a jetty during the summer months for daily boat trips departing to the uninhabited island and nature reserve of Sa Dragonera.
Water Safety & Clarity
The water here is calm, shallow and a fabulous colour of green. Despite being crowded in the summer holiday months, there are many smaller rocky coves, making it a great spot for families and their little ones to explore. Whilst boisterous waves are rare, lifeguards are on duty to ensure any issues are quickly addressed.
Beach Quality
With mostly fine, golden-white sand bound between two separate headlands, Camp de Mar offers a more tranquil and exclusive ambience compared to touristic strongholds, ensuring this medium sized beach ticks all the boxes. However bear in mind that not every inch of the beach is covered in golden sand, and some areas of the seabed are a little rockier.
Watersports Nearby
This pleasant and family friendly beach is a great place to rent a sleepy pedalo or go for a snorkel, especially around the cliffs' base or the offshore island of La Illeta. If you're looking for more animated water sports, you'll need to venture further south around the coast towards the likes of Santa Ponsa, Magaluf, or Palma Nova.
Location
Camp de Mar, Mallorca