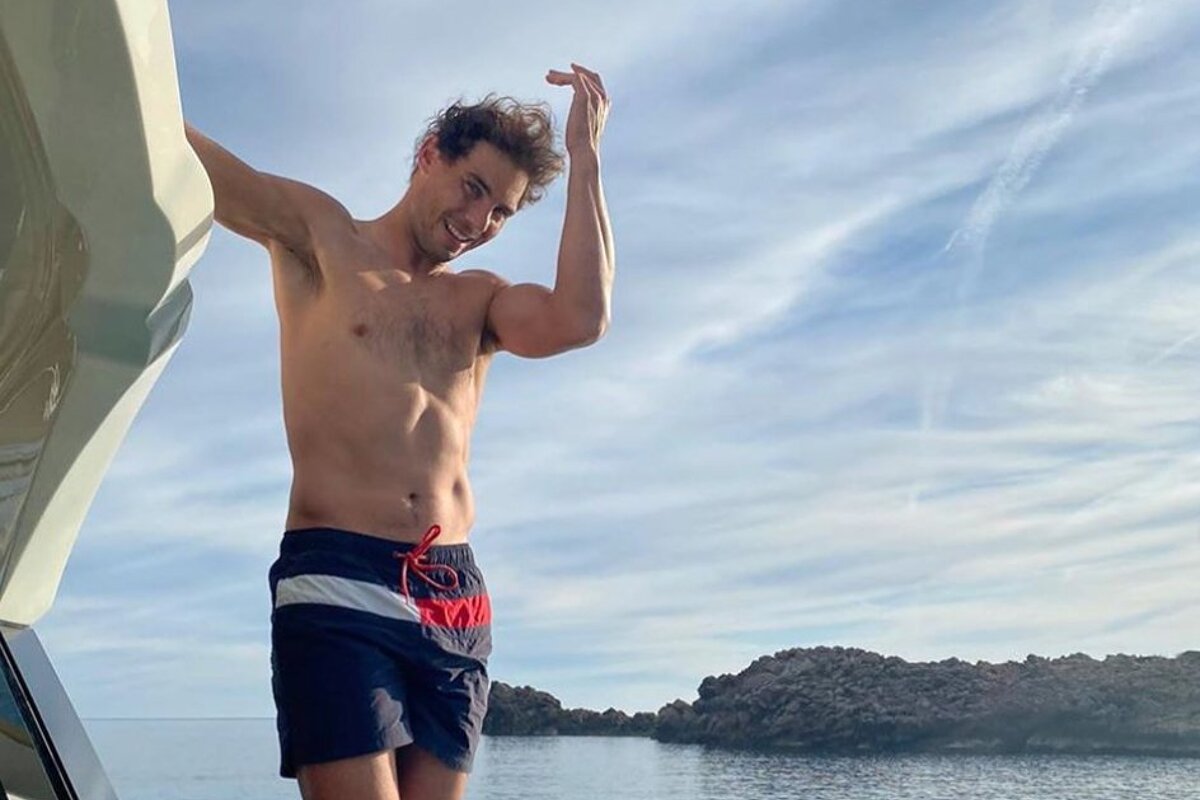 Top 11 celebrities to spot in Mallorca this summer
Who can you expect to see in and around Mallorca?
Mallorca has long been popular with the world's rich and famous, from Chopin and George Sand spending winter 1838-1839 in Valldemossa to the current A-listers from film, TV and fashion.
Crime novelist Agatha Christie was an early visitor – during the 1930s, she stayed in Port de Pollença and wrote 'Problems at Pollensa Bay' from Hotel Illa d'Or. Just up the coast, Hotel Formentor was the place to be from the 1930s to the 1950s and can boast the names of Audrey Hepburn, Elizabeth Taylor, Winston Churchill, Sir Peter Ustinov, Charles Chaplin and Edward Windsor amongst its former guests, as well as being the place where Grace Kelly and Prince Ranier III spent their honeymoon. Today, Pollença and Port de Pollença are more likely to see actor Tom Hiddleston or cyclist Bradley Wiggins in its pretty cafes as they enjoy holidays in the sun.
Puerto Portals is another hot spot for celebs in Mallorca, with a number of soap stars and TV presenters choosing to holiday here. Claire Sweeney, Steve McFadden, Anthea Turner and Richard Keyes all have either boats or homes here. Recently, famous visitors to this glitzy marina have included Sharon Stone, Elizabeth Hurley, who opened a pop-up swimwear shop here, and the Spanish royal family
The most exclusive place for the rich and famous is probably Deià, on the west coast of Mallorca. This pretty town has been popular with artists since the 1950s and the exclusive La Residencia Hotel is a perennial favourite for many. From the late Princess Diana to Gwyneth Paltrow, Harrison Ford, Stephen Fry, Noel Gallagher, Sting and Heston Blumenthal, the list is endless. The town is particularly popular with musicians and artists – The Clash's bassist Paul Simonon owns a house in the area where he hosts incredible parties like his wife's 50th birthday in August 2018, attended by Damon Albarn, Bobby Gillespie, Bob Geldof, Kate Moss, Sadie Frost and Liv Tyler.
Take a look at the top celebrity spotting places on the island and keep your eyes peeled for the people listed below.
1. Michelle Obama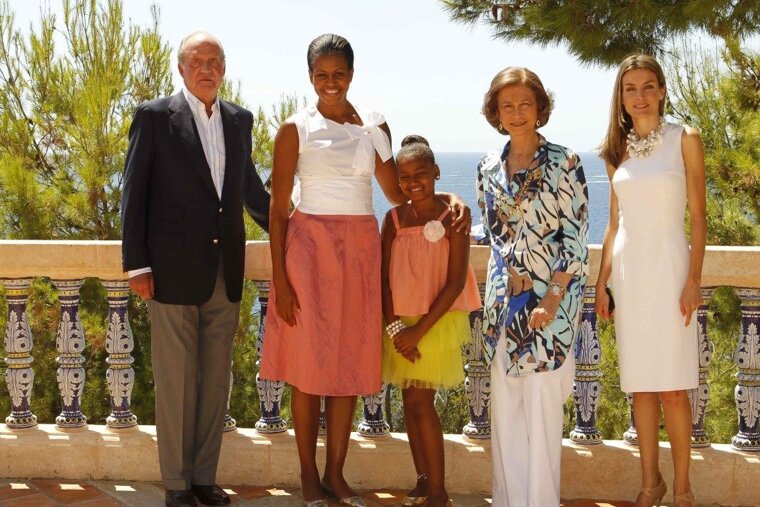 The USA's former First Lady has vacationed in Mallorca for two summers in a row, invited by her good friend the ex-ambassador of the US in Spain James Costos and his husband Michael Smith for whom "Mallorca is their favourite place in the world". The couple usually spends part of the summer on the island and Michelle has been their guest of honour in 2017 and 2018. Setting base in the Serra de Tramuntana, Obama has been seen hiking around Esporles, visiting Port de Sóller and boarding a luxury yacht in Puerto Portals.
2. The Spanish royal family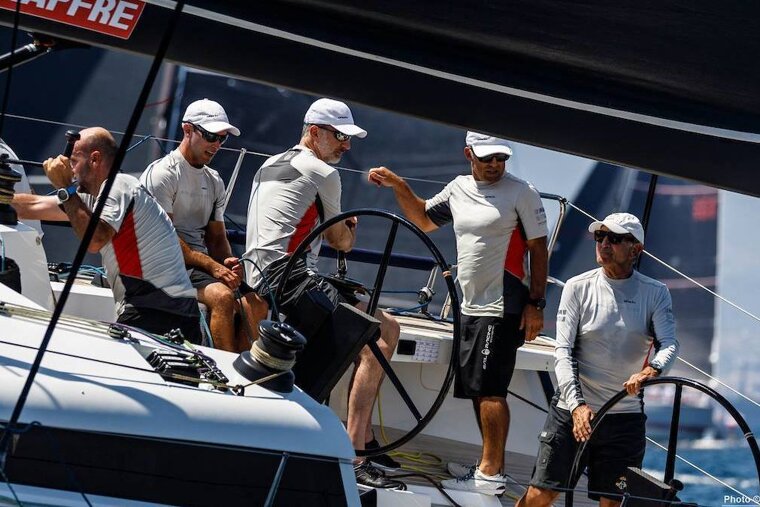 Mallorca has been the official holiday destination for the Spanish royal family ever since the current king was five years old. They enjoy two properties on the island: Almudaina Palace in Palma, next to the cathedral, and Marivent Palace in Cala Major, where they spend their summer breaks. King Felipe is an experienced yachtsman and he usually takes part in the Copa del Rey Regatta at the end of July. The former queen, Sofía, also spends the summer months in Mallorca with her sister Irene of Greece and likes to take her grandchildren sailing, to a live music concert or out for dinner when they're visiting.
3. Richard Branson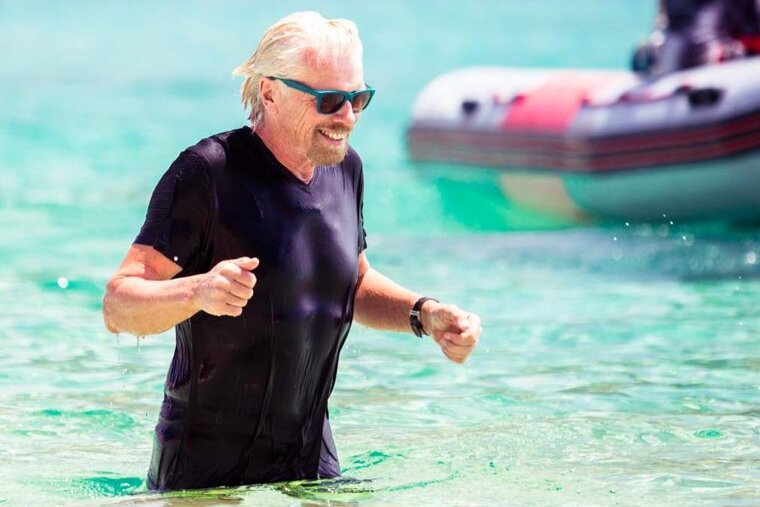 British magnate Richard Branson used to spend his holidays at his luxury hotel in Deià, La Residencia, until the council stopped his plans to expand the property in 2002. He then hastily sold the estate but, in 2016, he bought the wonderful rural finca of Son Bunyola, near Banyalbufar, to create an eco-resort for his Virgin Limited Edition brand. This luxurious retreat boasts three villas with breathtaking sea views: Son Balagueret, Sa Terra Rotja and Sa Punta de S'Aguila. There's no denying Virgin's founder's love for Mallorca – his son Sam even named his own daughter Eva-Deia in honour of the island's picturesque mountain town.
4. Alexa Chung & Pixie Geldoff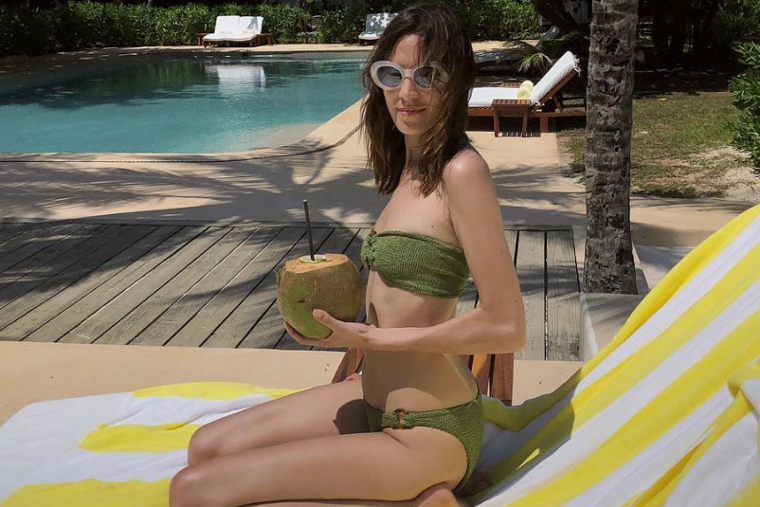 BFFs Alexa Chung and Pixie Geldof usually spend at least a couple of weeks on the island each summer with their group of friends. Deià is their destination of choice and they can frequently be seen sailing around Cala Deià, browsing the local markets or having dinner at one of the trendy restaurants in the area. In June 2017, Pixie got married in the gorgeous Neoclassical Son Marroig country house with Alexa, Harry Styles, Daisy Law, Nick Grimshaw and dad Bob Geldof as witnesses.
5. Rafa Nadal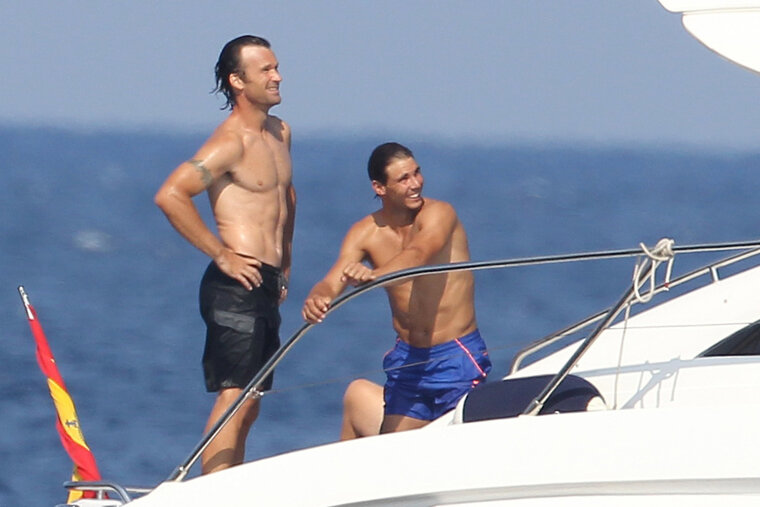 Spain's most international tennis player was born in Manacor, Mallorca's second-biggest city, where his parents still live. Nadal often returns home to relax with girlfriend Mery and train at his international tennis academy and state-of-the-art sports centre, which he opened in 2016 in his hometown. In 2019, the tennis superstar got married at the stunning Sa Fortalesa private villa, the same venue where footballer Gareth Bale tied the knot a couple of years earlier and prominently featured on the hit TV show The Night Manager.
6. Mads Mikkelsen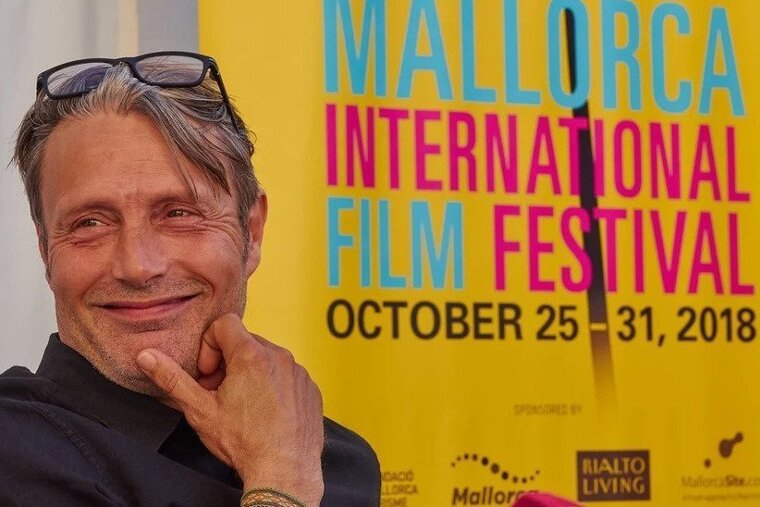 7. Michael Douglas & Catherine Zeta-Jones
Michael Douglas has been a regular visitor to Mallorca since the late 1980s when he purchased the luxury villa S'Estaca with his ex-wife Diandra Luker. Located between Valldemossa and Deià, in the heart of the Serra de Tramuntana, this luxury property has seven separate buildings in a 77-hectare estate. After putting it on the market in 2014, he's reportedly changed his mind and decided to keep it, purchasing Luker's half of the property for $15 million. Douglas and his wife, actress Catherine Zeta-Jones, usually spend a couple of weeks in Mallorca every summer.
8. Joseph Fiennes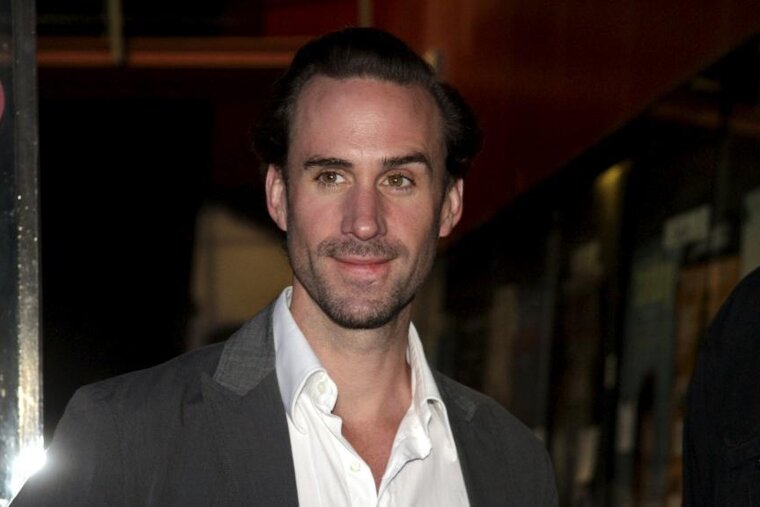 Shakespeare in Love's heartthrob owns not one but two properties in Mallorca. He reportedly spends all year on the island between his houses in Pollença and Palma with wife Dolores Diéguez and has even actively participated in the local community by supporting the independent Renoir Cinema in Palma, now CineCiutat.
9. ABBA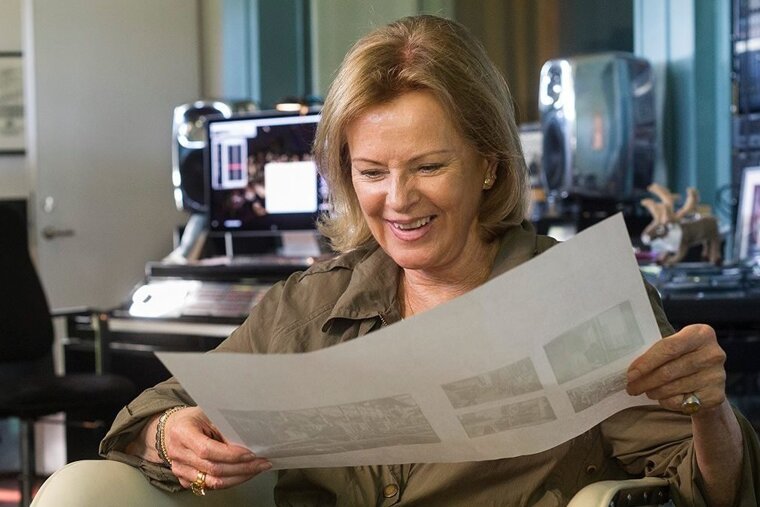 Not one but three of ABBA's former members own houses in Mallorca. Singer Agneta Faltskog has a home in Calvià, a town particularly favoured by the Germans and the Scandinavians, while bandmate Anni-Frid Synni Lingstad bought a house in Port d'Andratx and Bjorn Ulvaeus also has a pad on the island. However, not all of ABBA's memories of the island are happy ones – in 2008, former drummer Ola Brunkert was found dead in his Colonia de Sant Pere villa.
10. Annie Lennox
The former Eurythmics singer owns a house in the beautiful western town of Sóller where she spends a big chunk of her year. Lennox has managed to blend in with the locals quite seamlessly, so you'll have to be especially alert to catch sight of her shopping with her husband around Palma.
11. James Blunt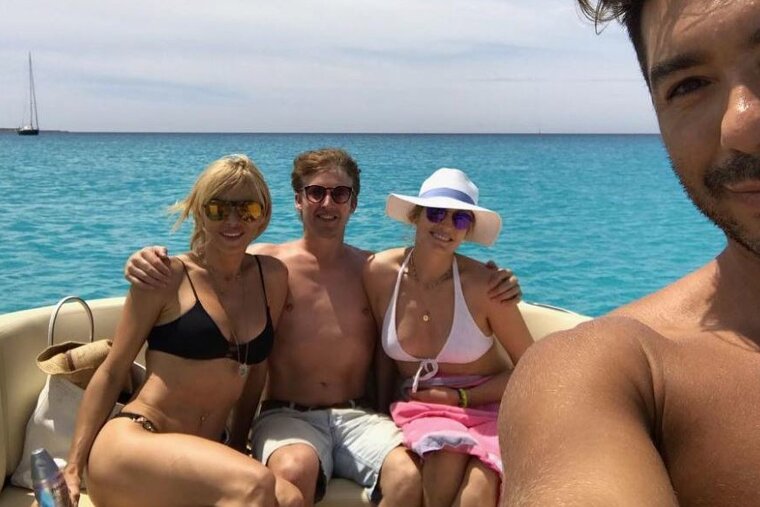 Not only did James Blunt celebrate his wedding in Mallorca in 2014 but he's also a frequent visitor to the island. The English singer-songwriter's aristocratic in-laws own a house in Campanet, Finca Massana, where he goes to relax with his wife Sofia Wellesley, granddaughter of the Duke of Wellington. For their special day, they relied on local businesses: the bride wore a gown by Mallorcan designer Rosa Esteva and Palma event planners (M)oments organised the celebration. You can follow in their footsteps and have a sunny Mallorcan wedding.
More inspiration...
We'll be keeping our eyes open for more news on who's in Mallorca this summer. Check out our News & Features section to stay up to date. In the meantime, why not imitate the jet-setters and book your holiday in Mallorca this summer? Maybe you'll get to rub shoulders with some of them.
Location